The Bob & Ronna Group is the Proud Sponsor of the

UNLOCK SPECIAL DISCOUNTS AT 100+ LOCAL BUSINESSES WHEN YOU APPLY FOR A MEMBER CARD TODAY!
The VFRFB was founded with the direct benefit of Veterans, First Responders, AND their family members in mind. The VFRFB is a Not-for-Profit program focused on connecting Maryland Veterans, First Responders & their Family Members with others in their community, providing helpful resources, events, and access to special discounts at 100+ Partnered Local Businesses!
Fill out the application below to recieve your

FREE

membership card
to unlock discounts at a variety of local businesses!
Do you know of a business that offers discounts to Veterans & First Responders? Submit their information here and we will contact them about joining our program!
The Bob & Ronna Group, along with Ret. Marine Corps Colonels Ed Hall (left) and Lou Schott (right) founded The VFRFB in 2018. Over the life of the program, we have grown exponentially. We have 100+ partnered businesses who offer daily discounts to Veterans, First Responders AND their family members.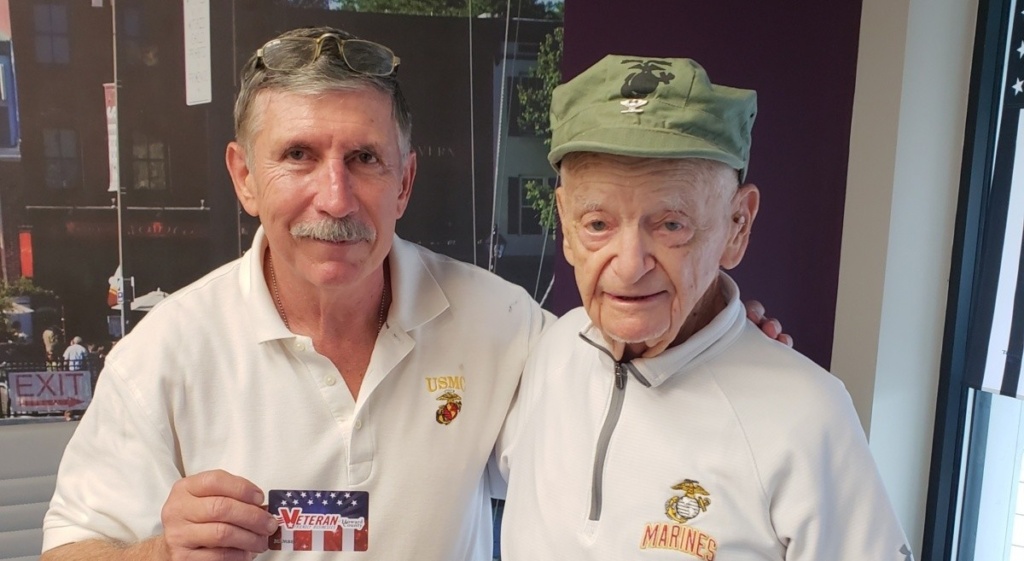 To a casual observer, Lieutenant Colonel Ed Hall and Colonel Lou Schott look like boyhood friends. They ride everywhere together in Hall's jeep (the spare tire cover reads United States Marine Corps), their conversation is gruff yet playful, and their weekly calendar includes a slew of Veterans' events that they attend together. But, as it happens, the pair met just a few years ago by near accident. Hall recalls the date perfectly:"December 7th, 2016." They were at Mission BBQ, a veteran-friendly restaurant in Ellicott City, when Hall spotted Schott wearing the iconic red baseball cap worn by many marines. It was WWII Veterans Recognition Day, and Hall had come with more than 20 members of the Ellicott City American Legion. He invited Schott to join their table, and soon the two colonels were swapping stories. Read More...
Complete the short application below to unlock discounts, resources, and information for our community of local heroes!