5 Reasons to Love Living Near Columbia Town Center: Things To Do, Parks, Shops & More!
Posted by Bob and Ronna Chew on Tuesday, October 25, 2022 at 2:20 PM
By Bob and Ronna Chew / October 25, 2022
Comment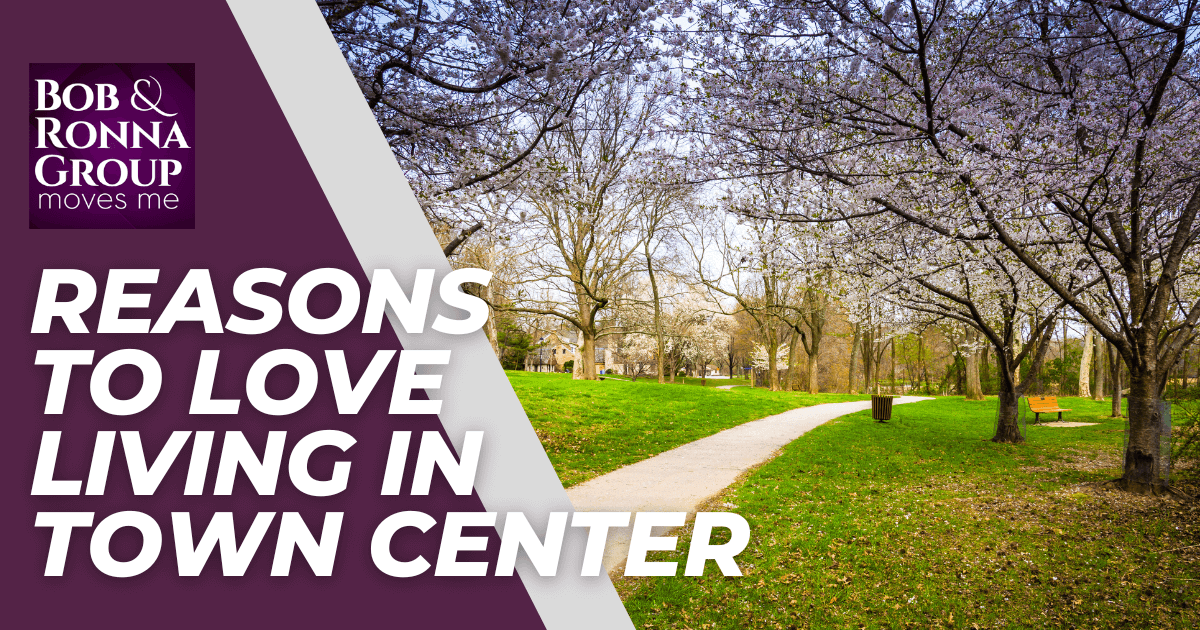 Out of the 10 villages in Columbia, Maryland, Town Center has the greatest mix of urban- and small-town-style living. Most amenities are within walking distance from homes in Town Center, including the largest mall in Maryland and a beautiful lake waiting for residents to take a nature hike around it. Condos with water views and luxury homes are plentiful. There are world-class concerts at the Merriweather Post Pavilion and an incredible dining scene. Learn more about some of the best perks of living near Columbia Town Center below.
Prime Access to the Columbia Lakefront Stage & Bailey Park
In the city of Columbia, outdoor fun in the sun usually happens at the Lakefront Stage and Bailey Park, located next to one another on the west banks of Lake Kittamaqundi. Bailey Park's main attraction is a children's playground near the lake, and overflow parking is allowed at the north end of the Whole Foods just south of the park.
The waterfront Lakefront Stage hosts public events and nearly 60 evening concerts every summer. The concerts are free and are BYOC (Bring Your Own Chair) affairs. Food vendors have affordable eats, and it's an excellent way to spend an evening listening to live music. Residents in nearby Oakland Mills Village (just across Highway 29 from Town Center) can take a short walk along the lake trail to reach all the waterfront amenities.
Lake Kittamaqundi also has a boat ramp where visitors can launch kayaks or canoes to enjoy the 27-acre body of water. Fishing and hiking the trail up to Wilde Lake, just over a mile away, are popular activities here.
Walk to Merriweather Post Pavilion Concerts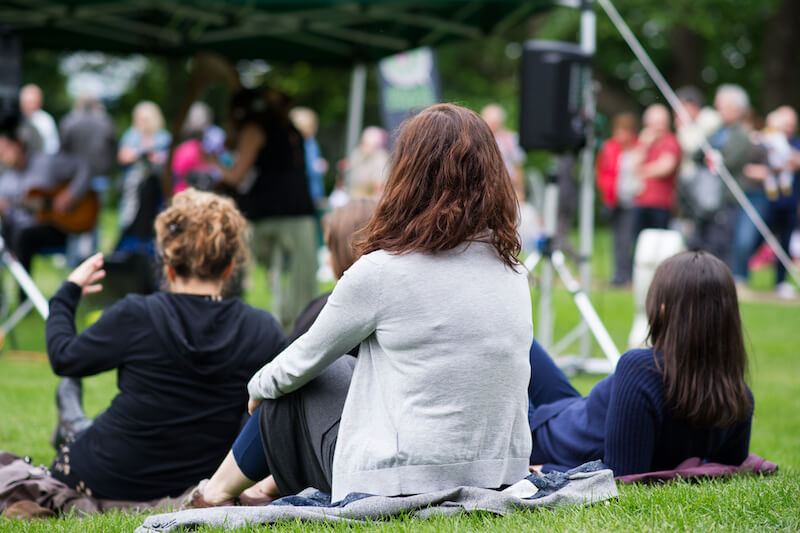 Merriweather Post Pavilion is the venue in Columbia Town Center to see concerts featuring world-famous musical acts. It's in Merriweather Park in Symphony Woods, a large green space south of the mall and one of the best parks in Howard County. There are nearby parking lots surrounding the park for events, but the best way to come to a show is to walk from Town Center or the nearby village of Hickory Ridge.
The Chrysalis is another major concert stage at Merriweather Park. Guests can enter through the regular park doors, and staff will direct everyone to the Chrysalis area.
Another arts venue just across the street from the park is Toby's Dinner Theatre. Crowds can enjoy Broadway-style musicals along with dinner in a large indoor venue. Favorites like Grease and A Chorus Line are some of the past shows that have played here.
Merriweather Park is within walking distance of most of the Hickory Ridge village in Columbia, which borders Town Center to the south.
Delicious Restaurants to Choose From
Columbia Town Center is home to some world-class dining that includes American favorites and international fare. While there are several fine dining and full-service establishments at The Mall in Columbia, there are also some local favorites in the surrounding area.
Seasons 52: Located at the mall, Seasons 52 has a wine bar featuring 52 international wines and seasonal menus grilled on an oak fire. Happy Hour is Monday through Friday from 3 to 7 p.m.
The Walrus Oyster & Ale House: Also located in the mall, this restaurant serves fresh oysters, craft beers, and Chesapeake Bay seafood.
Sushi Sono: Offering traditional Japanese fare and sushi in a casual setting, Sushi Sono is on the west shore of Lake Kittimaqundi, with seating that features excellent water views.
GrillMarx Columbia Steakhouse & Raw Bar: Located across the Little Patuxent Parkway from the mall, this steakhouse also offers seafood, cocktails, and Sunday brunch.
Busboys and Poets - Columbia: Located just south of Merriweather Post Pavilion, this venue is a bookstore, a coffee shop, and an international restaurant all rolled into one.
Cured 18th & 21st: This venue has two restaurants under one roof just west of Merriweather Park. Cured Table & Tap has craft beers and comfort foods, while 18th & 21st is an upscale Prohibition-era supper club with live music.
The Mall in Columbia Is Just Outside Your Door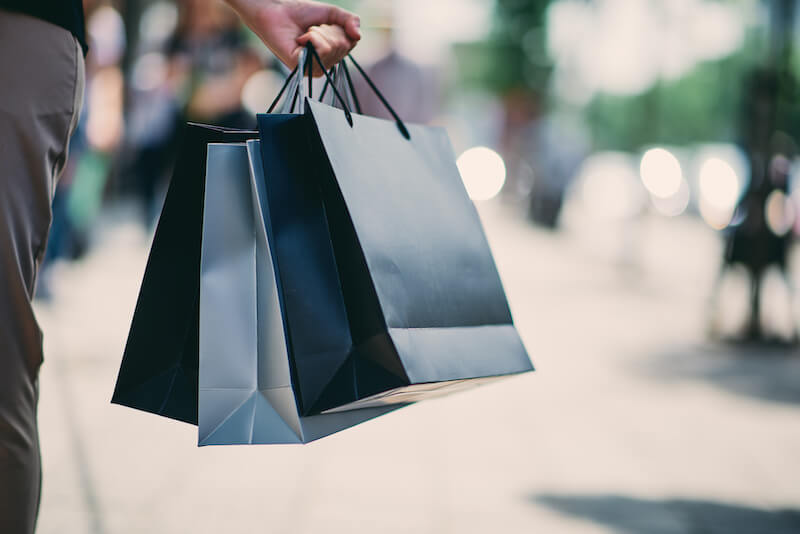 Columbia Town Center has the largest mall in the entire state located in the center of the village. The Mall in Columbia is a massive, 1.4-million-square-foot facility with shopping, restaurants, movies, and many other amenities. Its centralized location makes it easily accessible from anywhere in Town Center, and it's just across the Governor Warfield Parkway from the Wilde Lake Village.
The Mall in Columbia has a wide variety of nearly 200 stores to choose from, offering items and services like:
Accessories
Men, women, and children's clothing
Department stores
Health and beauty
Jewelry and watches
Shoes
Specialty shops
Sports and fitness
Professional services
Founded in 1967, Wilde Lake Village is just a short walk from the mall and is considered the "historic district" in Columbia. The waterfront homes along Wilde Lake, one of the best lakes in Maryland, are some of the most coveted real estate in the area. Wilde Lake's neighborhoods include Bryant Woods, Faulkner Ridge, and the Running Brook community.
Live Close to Howard County Services
Living in Columbia Town Center also places residents close to Howard County services, like Howard Community College and the Howard County General Hospital.
Howard Community College offers training, associate's degrees, and certificates to meet the needs of Howard County students. Whether a student is looking for credits to transfer to a four-year university or wants skills and certification to get a job immediately, Howard Community College can make it happen for them. It offers programs in business & IT, culinary arts, health care, teacher education, and more.
The Howard County General Hospital is a sprawling, full-service healthcare facility. It is affiliated with Johns Hopkins Medicine and has departments for every imaginable healthcare need.
The village of Harpers Choice is just west of the hospital and Howard Community College. Harpers Choice has an extensive walking trail system connecting its neighborhoods, offering some of the best trails in Columbia. The community of Hobbit's Glen within Harpers Choice has an 18-hole golf course, tennis courts, and a private pool for residents.
Take Advantage of Everything Columbia Town Center Offers
Columbia Town Center is a very walkable community. Depending on which part of the village one lives in, they have close access to everything from fine dining and shopping to internationally renowned musical acts. These are just a few of the perks of living near Town Center; many more adventures are waiting for you to discover!
If you're looking for your Columbia dream home, contact The Bob & Ronna Group of Berkshire Hathaway HomeServices with Maryland Real Estate Advantage at (410) 465-4440 to get in touch with a Columbia real estate agent who can help find the perfect place for you.