Kids Love Columbia! 5 Fun Things To Do With Kids in Columbia MD
Posted by Bob and Ronna Chew on Monday, June 20, 2022 at 8:15 AM
By Bob and Ronna Chew / June 20, 2022
Comment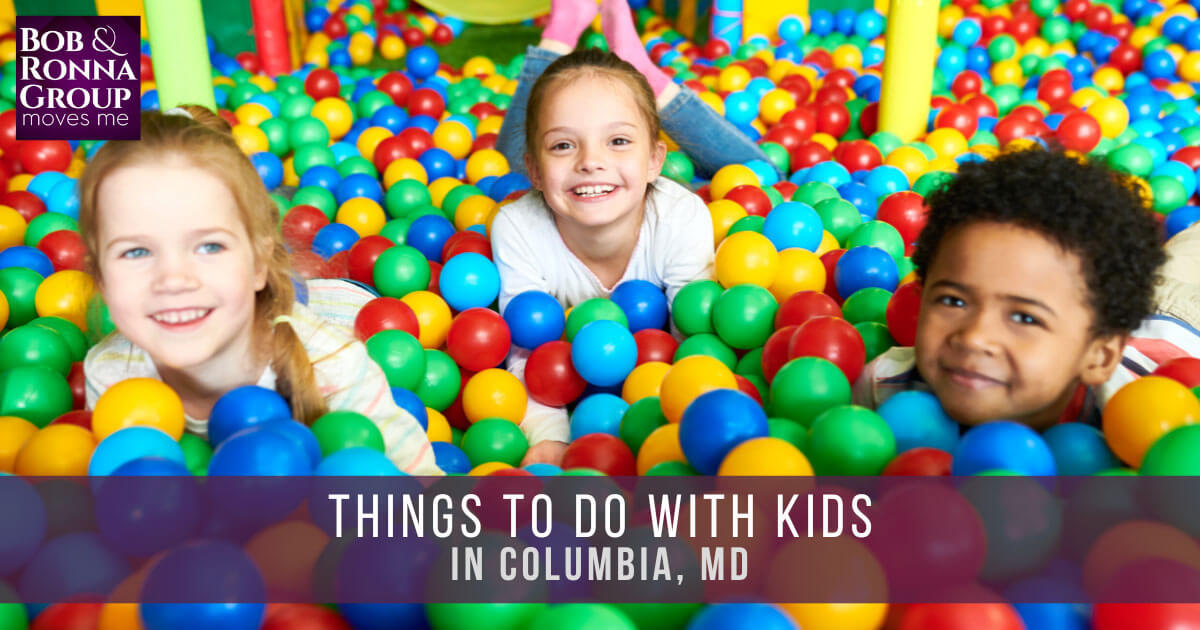 The Columbia community is one of the best places to live in Maryland, partly because of how many fun things the city has to do with kids. From indoor playgrounds and immersive virtual-reality adventures to relaxed petting zoos and creative crafts, Columbia offers countless things to do with kids to promote exercise, imagination, and social play. Keep reading to discover the top things to do with kids in Columbia, Maryland.
---
Play at ShadowLand Laser Adventures
ShadowLand Laser Adventures features an immersive laser tag adventure, glow-in-the-dark mini-golf, and a 3,000-square-foot mega-arcade. The venue hosts birthday parties and other special events, with discounts available for larger groups. ShadowLand's adventure experience starts with a briefing on how the game works. Then, everyone suits up with high-tech vests.
ShadowLand promises more than the typical laser-tag experience, with GEMs that target players from the arena walls, spells and viruses that damage players, and other GEMs that offer cures for those ailments. The impressive two-story arena features carpeted ramps, catwalks, towers, and more. Mysterious fog, thematic music, colored lights, and lasers set the tone for ShadowLand's unique experiences. One adventure costs $9.50, two cost $17, and three costs $22 per person, although discounts are available for larger groups when purchasing multiple games.
Meanwhile, The Dark Tower takes golfers to the distant past, filled with glowing dragons, knights, and bubbling cauldrons. For $8.50, each player chooses a putter and what color their ball will glow in the dark before setting out on the course.
In ShadowLand's enormous Mega Prize Arcade, there are numerous games to play, from classics like skeeball and claw machines to more modern racing and marksmanship games. Earn tickets playing games to exchange for winnings from the prize counter.
ShadowLand Adventures also offers birthday party packages and other reservations for groups of at least nine people. Guests receive a private room for up to two hours, where they can bring in food or enjoy pizza ordered through ShadowLand.
---
Explore the DoodleHATCH Art Museum
From the outside, the DoodleHATCH Art Museum appears as the DoodleHATCH Department Store for Mythological Creatures, Time Travelers, & Galactic Tourists. This 15,000-square-foot interactive art installation features whimsical delights like beds for fairies and giants, indoor beaches for mermaids, and dental services for werewolves.
DoodleHATCH offers various interactive exhibits and displays to spark creativity. Children can groom unicorns at the Mane Salon, learn about the solar system at the Intergalactic Space Station, or marvel at the breathtaking Stargate.
Costumes and strollers are commonplace in DoodleHATCH, but prop weapons should stay home. There are changing stations in both museum bathrooms. Additionally, the museum sells some snacks and water at its DoodleSHOP.
Visitors can experience DoodleHATCH from Friday through Sunday between 10 a.m. and 5 p.m. A $10 ticket grants entry for up to two hours, and the last entry is at 4 p.m. Rentals for private events are also available throughout the week, starting at $400.
During the summer, DoodleHATCH offers DoodleCAMP from 9 a.m to 3 p.m. These classes engage with various creative activities, from writing and creating comics to face painting and mural making. Each five-day session costs $299.
---
Have Fun at Hyper Kidz Columbia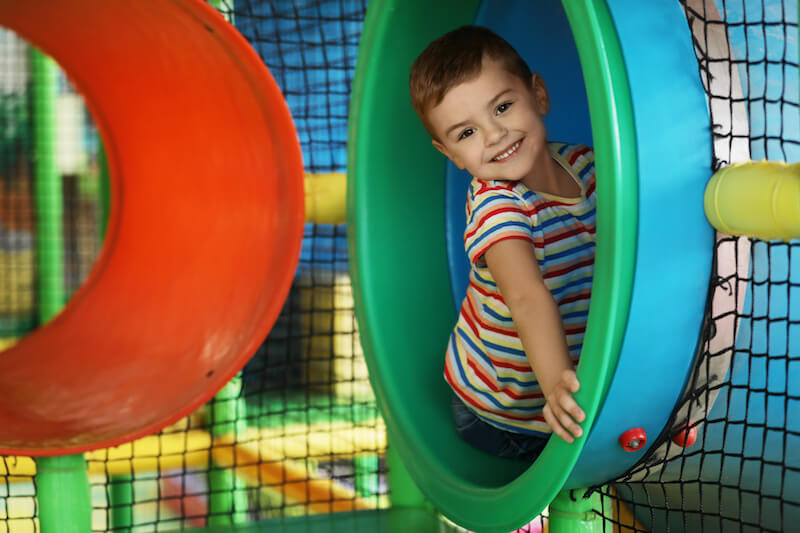 Hyper Kidz Columbia features an indoor ocean-themed playground with attractions to suit children of all ages. Walk-ins can come any day of the week for unlimited play with no time restrictions.
The 16,000-square-foot playground offers a big kid zone, kid zone, and mini zone. The zones feature attractions to promote active social play, from interactive LED dance floors and light-up walls to spiral slides and ball pits.
The big kid zone features a four-story play pavilion with slides, obstacles, ramps, and more than 20 interactive play activities. The kid zone has a two-story balloon house, various rides, slides, a ball pit, a building block room, and a massive light-up wall. Meanwhile, the mini zone provides soft, low-on-ground play equipment. This area boasts extensive padding and no sharp edges.
Admission varies by age, starting at $7.99 from Monday through Thursday and $12.99 from Friday to Sunday. Hyper Kidz also offers a discounted $8.99 entry for all ages on Wonderful Wednesdays.
With party rooms available, Hyper Kidz can host birthday parties. The venue offers multiple packages starting at $269. Each child receives two pizza slices and a juice box or bottled water. Additionally, all guests can stay and play all day after the party.
---
Golf at Monster Mini Golf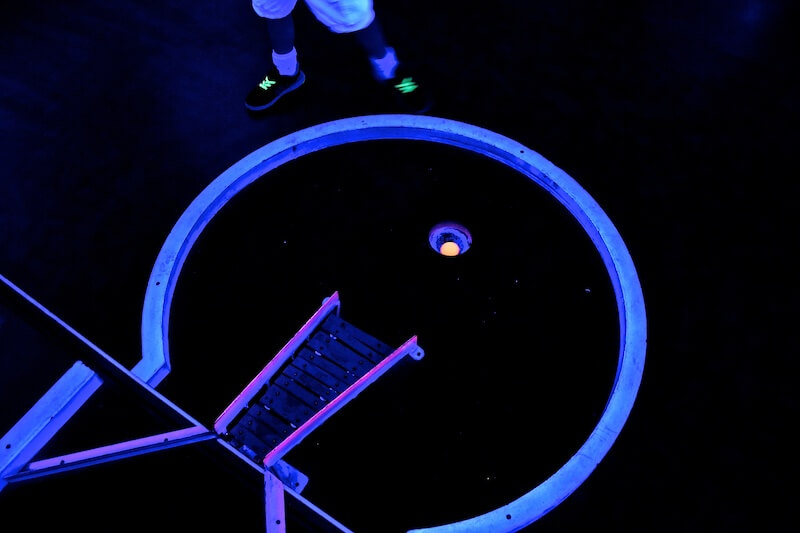 Monster Mini Golf's Columbia location offers glow-in-the-dark mini-golf, a monstrous gaming arcade, and virtual-reality adventures. The blacklight venue hosts birthday parties, field trips, and other group events in its immersive, darkened environment full of animated monsters.
The course's wacky and fun monsters talk, squawk, and move as players advance through 18 holes of mini-golf. The blacklight environment lets the monsters, scenery, and golf balls glow in the dark. Mini-golf tickets start at $10. While reserving a tee time online is possible, it's not required.
Monster Mini Golf's monstrous arcade offers a variety of old and new classics, from glow air hockey and basketball hoops to Jurassic Park and Spongebob Squarepants games. Win tickets to exchange at the monstrous prize center for all sorts of goodies, including lots of glow-in-the-dark treats.
In Monster Mini Golf's virtual-reality adventures, players can enjoy an immersive and interactive experience in a simulated environment. Pricing for this experience starts at $10 for 10 minutes.
The Haunted Mansion Event Room hosts Monster Mini Golf's private events. This thematic venue offers a fun setting for birthdays, parties, and more. Birthday packages start at $250 for up to 10 guests, while small weekday group events begin at $120 for 6.
---
Visit the Park Overlook Farm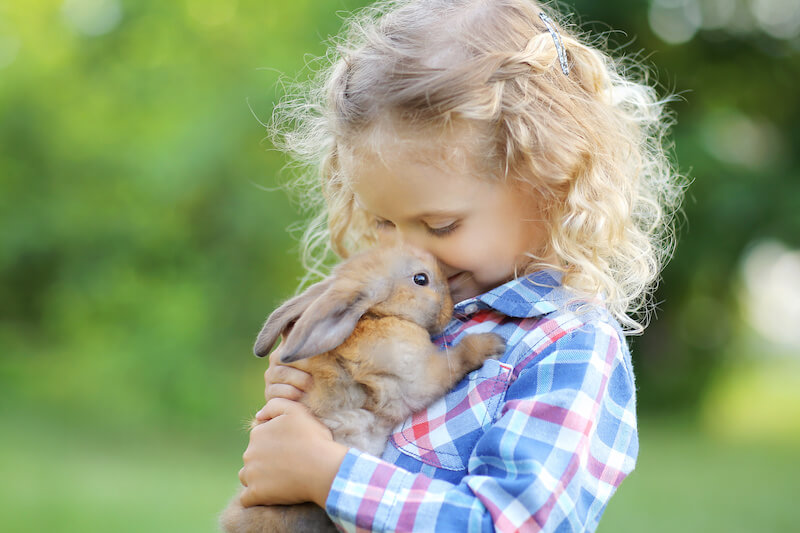 The Park Overlook Farm encourages engagement with nature through pony rides, a petting zoo, and various crafts and barnyard games. The Brookeville barn hosts Family and Friends Field Trips, birthday parties, and exclusive riding camps. All visits to the farm require a reservation.
The farm offers small and large ponies to accommodate riders of all ages. Staff lead the ponies and help riders mount and dismount. Additionally, the farm provides helmets to ensure safety while riding.
Park Overlook Farm's petting zoo features friendly goats, pigs, rabbits, llamas, and donkeys. Additionally, the barn hosts several dogs, cats, and kittens, including some available for adoption.
Numerous crafts and barnyard games are available for an added fee. The farm offers everything from classics like pin the tail on the donkey and apple bobbing, to art projects like pony and horseshoe painting, to sports like archery, cornhole, and sack races.
The farm's private one-hour Family and Friends Field Trips include pony grooming, pony rides, and access to the park's petting zoo. Birthday packages include pony rides, petting zoo access, and optional games and crafts. Guests can enjoy a shaded picnic area during the party. Park Overlook Farm also offers summer and winter camps to teach attendees how to ride and care for horses and ponies.
---
Experience These Fun Things to Do With Kids in Columbia
From glow-in-the-dark mini golf and laser tag to petting zoos and art camps, Columbia, Maryland, has endless activities to enjoy with kids. However, there are things to do in Columbia for all ages! Those moving to Columbia soon should get acquainted with the above activities and discover even more city offerings.
If you're looking for your Columbia dream home, contact The Bob & Ronna Group of Berkshire Hathaway HomeServices with Maryland Real Estate Advantage at (410) 465-4440 to get in touch with a Columbia real estate agent who can help find the perfect place for you.