5 Sustainable Construction Trends to Maximize Your Home's Efficiency
Posted by Brian Alexander on Tuesday, April 6, 2021 at 8:35 AM
By Brian Alexander / April 6, 2021
Comment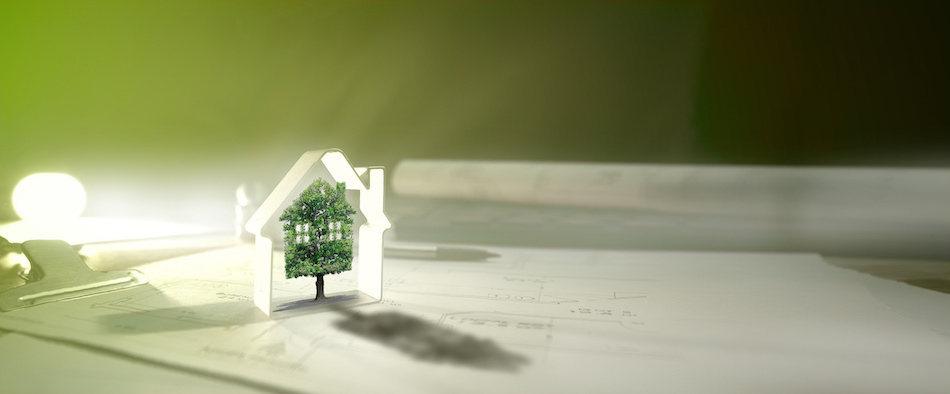 The idea of building green homes has steadily gained traction in recent years. As a result, sustainable building trends are increasing to meet this demand. Research conducted by the National Association of Home Builders (NAHB) recently found energy efficiency is a primary driver in buyer preferences. Sixty-six percent of buyers (when provided the option) want durable materials used in their homes.
Most buyers already assume ENERGY STAR-rated features, such as windows and appliances, will be incorporated in most modern builds. However, more buyers are actively seeking sustainable features in their homes beyond these measures, and the construction industry is responding. Here are five sustainable residential real estate trends to incorporate into your next home building project.
Green Building Materials/LEED Certification
Many builders are developing homes with LEED (Leadership in Energy and Environmental Design) certification, a popular green building certification program. Designed by the U.S. Green Building Council, LEED homes incorporate build practices to use fewer resources and reduce waste. Green building materials used include:
Wood
Bamboo
Steel
Natural fibers
Composites
Stone
Insulated concrete forms
Fiber cement
Slate and stone roofing
Polyurethane
Fiberglass
Cellulose
Non-VOC paints
LEED-certified homes typically deliver a minimum of 15 percent in energy savings and 20 percent in water savings when contrasted with homes that don't have the LEED certification. However, homes not LEED-certified can still add sustainable features that will be highly appealing to buyers, like sourcing materials locally and using non-toxic or recycled building materials to reduce environmental impact.
Health and Wellness Features
Today's home buyers are willing to pay an additional $2,000 or more upfront for homes certified to an above-code standard for health and wellness. Features that help meet this standard include zone heating, UVC fans, and indoor air quality sensors.
The EPA indicates some indoor pollutants are two to five times higher indoors than outdoors. Strategies incorporated to reduce these pollutants are becoming quite popular.
Passive Solar
Passive solar design maximizes the sun's energy. When given the option, 60 percent of buyers prefer it. This architectural strategy not only includes solar features but also considers the build of the house.
For instance, positioning the windows to the sun maximizes sunlight collection and stores energy with other features integrated into the home's design. Additionally, when it comes to using solar panels, strategically positioning them along the path of the sun can cause more energy generation. When pulled together in solar home design, all of these build elements result in a cohesive passive solar strategy.
Smart Technology
Smart technology not only checks off the convenience preference on buyers' lists, but it also aligns with their desires for sustainable living. Many new builds are likely to come with smart thermostats, smart LED lighting, motion lights, smart appliances, and smart hubs. These are all designed to give people control over their energy use, either in-home or remotely. Either way, in the long run, these features reduce energy use and offer a great return on investment (ROI).
Water Conservation
Water conservation is high on the list for sustainable construction. Water-saving features builders now have in their designs include:
Drip irrigation
Efficient plumbing features
Water tanks to collect rainwater
Drought tolerant plants in landscaping
Low-flush toilets
Tankless on-demand water heaters
These water features conserve and reduce water use and are steadily becoming key elements in modern home designs. Expect this trend to continue as new, cost-efficient ways to reduce water usage emerge.
Sustainability Trends Will Continue to Grow
Its projected sustainability will continue to grow. One forecast is the rise of net-zero homes. These homes produce their own energy locally and, ideally, produce as much energy as they consume. According to recent statistics on green buildings, the number of builders developing net-zero homes grew from 21 percent to 29 percent from 2015 to 2017. Furthermore, 44 percent of builders are interested in building residential net-zero homes within the next two years.
Sustainable construction is only going to continue to grow. Builders who take these trends seriously will likely find they'll earn a higher share of the consumer market. If you're looking into a new construction home, consider eco-friendly details in your design.