5 Top Trends in Security Options For Gated and Multi-Family Communities
Posted by Bob and Ronna Chew on Saturday, January 29, 2022 at 4:13 PM
By Bob and Ronna Chew / January 29, 2022
Comment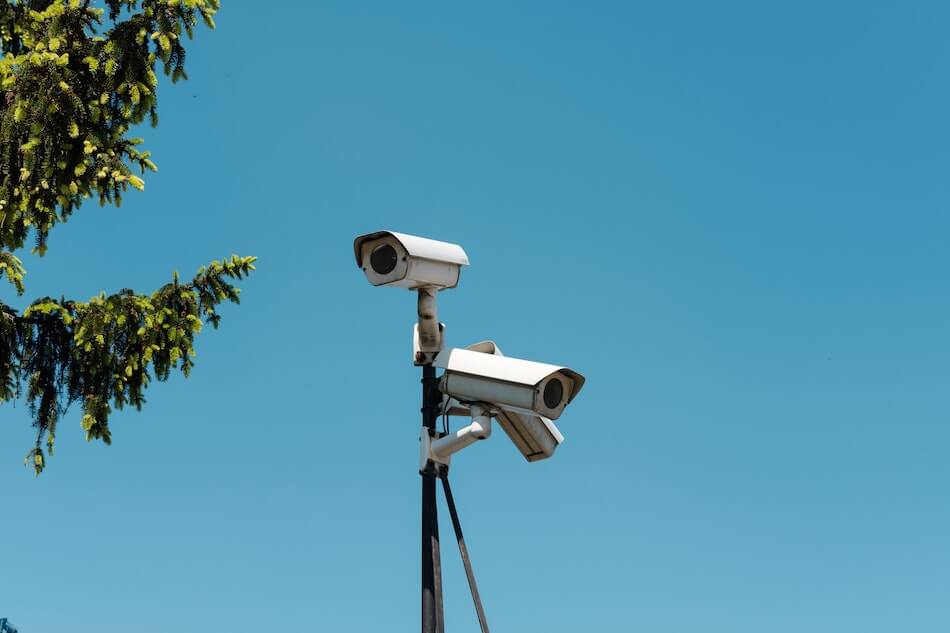 When buying a property, safety is an important factor to consider. In this article, you'll find out what security technologies are now available in gated communities. This includes touchless access, video cameras, visitor check-in, access control, and converged security. Let's dive right in!
For informational purposes only. Always consult with a licensed real estate professional before proceeding with any real estate transaction.
Touchless Access System
In recent years, touchless access control systems have become the new favorite of most gated communities. They offer top-quality security while also being very hygienic by reducing touchpoints. There are several features of touchless access systems to choose from, including keyless access and intercom entry solutions.
Keyless Access Control
Keyless access loads individual credentials onto keycards, keyfobs, or mobile devices. Keycards remove the usual concerns with traditional key lock systems as if you lose a keycard, you just have to wipe it; no need to change the lock. It is simple to set up and use, so it is a favorite amongst the best quality gated communities, and amongst property managers and landlords too.
Intercom Systems
Touchless intercom entry systems have video and audio features that allow you to manage entry into your unit from anywhere remotely. Security can see you and verify your identity compared to your own credentials to provide you access through the gate.
For your own unit, intercom systems allow you to both see and speak to visitors before giving them access. If you are out of the house, you could quickly provide access to a guest or speak to your mailman. Intercoms provide you with safety, flexibility, and hygiene all in one security system.
Video Surveillance System
Access control is essential in ensuring the safety of multi-unit communities. It can control who enters through the gate and into individual units. With it, you have solid protection against intruders, but with video surveillance too, you have a whole other level of security.
For some, this is non-negotiable when considering gated communities. Video surveillance can work alongside access control to doubly verify identities. Video cameras can compare the scanned credentials of authorized people and ensure that they have authorization. This stops people from stealing keycards and accessing the community.
If someone does enter the building with a stolen keycard, video surveillance can alert security to their presence. Altogether, video cameras can reduce the risk of intruders and protect your community.
Visitor Check-In System
Modern technology has shown significant advancements in many areas of security, including visitor check-ins. Thanks to technology, visitors have several different ways to check in without inconveniencing admin workers. With digital visitor check-in, guests can go to the front desk, fill in their information, and get temporary credentials to access the community.
You can even get visitor check-in systems that integrate with access control to provide visitors with more seamless access. This is a simple and easy way to welcome visitors without risking security or adding pressure to your employees.
Restricted Access
With touchless access systems, each keycard has information about the unit owner and their allotted access. If the owner lives in unit 1, they will have access to the gate, the facilities, and their unit. They will not be afforded access to other units or off-limit areas. This protects other owners and any private areas of the community.
As well, they will be able to gain access to the buildings with one credential. This means that owners won't need to carry multiple keys at once. Instead, they can carry one keycard and have easy access. This eliminates the risk of losing a key or having it stolen, making the property more secure.
Converged Security
When buying a property, you need to consider combined physical and cyber security teams. Converged security could provide the community with better protection. When cyber and physical security teams work separately, they might leave gaps in the community's security through lack of communication.
If intruders physically access the building to steal sensitive data from the computers, it impacts both security teams. Without communication, they cannot prevent these instances. If, instead, both security teams work cohesively together, they can gain greater visibility over the security of the building.
Converged security teams will verify threats and strategize together for a better outcome overall. They have increased knowledge of the community's safety and are able to provide better protection.
Stay On Top of the Latest Security Trends
Security is a top priority for many property managers, landlords, and homeowners. By understanding the different security options available, you can make an informed decision about which system will work best for your community.
For informational purposes only. Always consult with a licensed real estate professional before proceeding with any real estate transaction.
Photo by Michał Jakubowski on Unsplash