Real Estate Mentorship: Why Agents Benefit From a Real Estate Mentor
Posted by Bob and Ronna Chew on Monday, March 27, 2023 at 11:10 AM
By Bob and Ronna Chew / March 27, 2023
Comment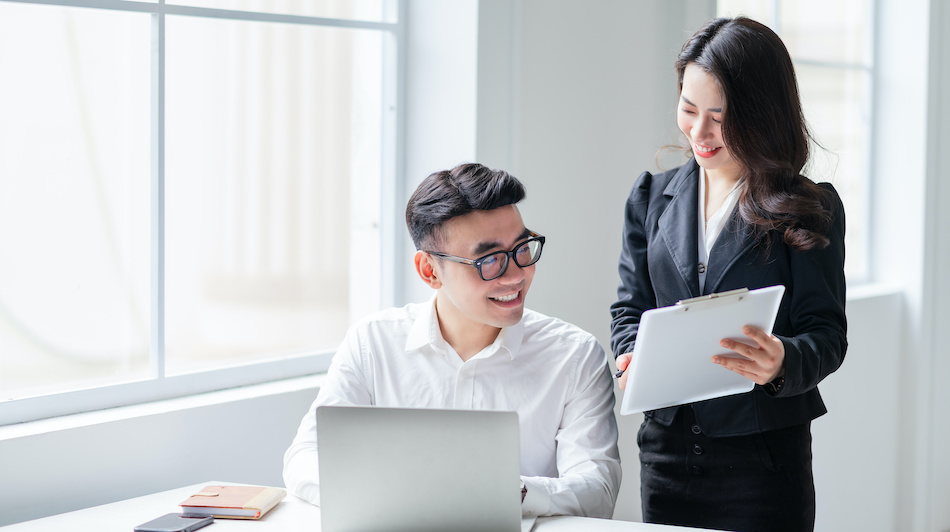 Real estate mentors can be an invaluable resource to an agent of any tenure seeking to become a local real estate expert. A mentor provides advice that can help a newer agent develop essential skills for success in the real estate industry. For experienced agents, a mentor can offer guidance to help them reach their long-term goals, learn a new market or take on an unfamiliar specialty. This article will discuss the advantages of finding a mentor, what characteristics to look for, and how to set up your new relationship with a knowledgeable agent for a successful real estate career.
Start Your Career With
Bob & Ronna Chew.
Join the winning Bob and Ronna Team today and ignite your real estate career with unmatched mentorship and endless opportunities for success!
What is a Real Estate Mentor?
Nearly all of the most successful real estate agents work with a mentor. A real estate mentor is an agent with ample experience, maybe in a particular market or subset of real estate, who provides guidance and advice to another agent. The direction of a seasoned agent can give mentee agents a leg up when it comes to things like understanding the local market, choosing a brokerage, navigating tricky paperwork, and effectively meeting client needs. Mentors provide insights into tricks of the trade that otherwise only come from years of experience.
An accomplished real estate mentor offers knowledge not found in books or online courses. They have seen it all—from tough negotiations to difficult closings—and can pass on their experience so you don't make the same mistakes. With a mentor's help, you can learn how to handle any situation and overcome the challenges of being a real estate agent.
Benefits of Having a Real Estate Mentor
Real estate mentors are like having an extra set of eyes looking out for your best interests; not only do they help ensure everything goes smoothly, but they can assist with ensuring transactions are successful both financially and professionally when you have questions.
Mentors are also often well-connected within their local markets. They have the inside scoop on things like neighborhood conditions, zoning alterations or restrictions, and market trends. They most likely already have relationships with other real estate agents, community members, and leaders who can add value to your business. A seasoned mentor can offer guidance and connect you to resources and contacts that would otherwise be unavailable without years of experience and extensive networking.
Mentors also serve as a sounding board for your ideas, offering constructive criticism and suggestions for improvement before you take action. This can be especially helpful when tackling delicate deals such as short sales or foreclosures. A good mentor will challenge your assumptions and push you outside your comfort zone to better prepare you for future variables during tricky transactions.
A real estate mentor can provide experienced insight and guidance as needed, making it easier to thoughtfully navigate obstacles as they arise. Connecting with an experienced mentor is essential - let's discuss how you can find and effectively connect with an all-star advisor.
Finding a Real Estate Mentor
Locating a mentor with expertise, proficiency, and eagerness to support you in achieving your aspirations may sound daunting if you aren't sure where to begin. Let's cover how best to go about finding and starting the conversation with an experienced agent.
Make a List of Potential Mentors
Start by asking colleagues or friends for recommendations. Ask about their experiences with mentors and whether they know anyone that might be a good fit for you. You may even be able to get the contact information of potential mentors from within your own circle. You can further pad your list of options by networking within the community to expand your reach and looking for experts in your area online.
Review Their Qualifications and Experience
Once you've got some suggestions, research each candidate individually. Look into their qualifications, experience level, and past client reviews—anything that could give you insight into whether this agent is a good fit for your real estate career goals. Ensure they have the proper credentials and track record of success, so they can offer expertise when strategizing how to hit your targeted career milestones.
Reach Out Directly
After narrowing down your list of potentials, it's time to reach out directly and ask questions. Find out if they're willing to take on a mentee, if there are any specific advisory areas where they prefer to specialize, and what kind of mentorship style they offer. This will help ensure that the mentor-mentee relationship benefits both parties.
Set Up a Meeting
Once you feel like you've found the right mentor, set up an initial meeting with them so you can discuss expectations before making commitments. During this meeting, try asking more detailed questions to establish clarity around things like meeting frequency, topics of discussion, or milestone expectations. Defining these details upfront helps lay the groundwork for a successful mentor relationship for both you and your mentor.
Remember, selecting a real estate mentor should not be done hastily. It necessitates careful deliberation and mutual interest. Rest assured, however, that the investment in finding the right mentor will help you achieve your goals.
Mentors Make a Difference
Finding the right mentor is key. It is equally important that they have experience in the industry and are willing to share it with you. By utilizing the expertise of the right mentor, you can gain valuable intel into the real estate industry, avoid common pitfalls, and further advance your career as a real estate agent.
Great
Leads.


Great

Support.


Great

Culture.
Supercharge your real estate career with
Bob & Ronna Chew!
Join the winning Bob and Ronna Team today and ignite your real estate career with unmatched mentorship and endless opportunities for success!
Join Us Now!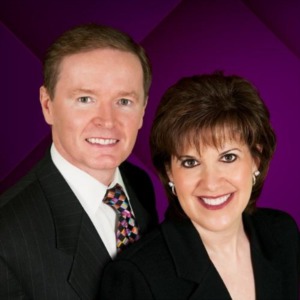 Ready to Start Your Real Estate Career?
Let Us Help You With These Great Resources