Ranch Style Home Decor: 4 Tips For Decorating a Ranch Style Home
Posted by Bob and Ronna Chew on Wednesday, November 9, 2022 at 12:43:42 PM
By Bob and Ronna Chew / November 9, 2022
Comment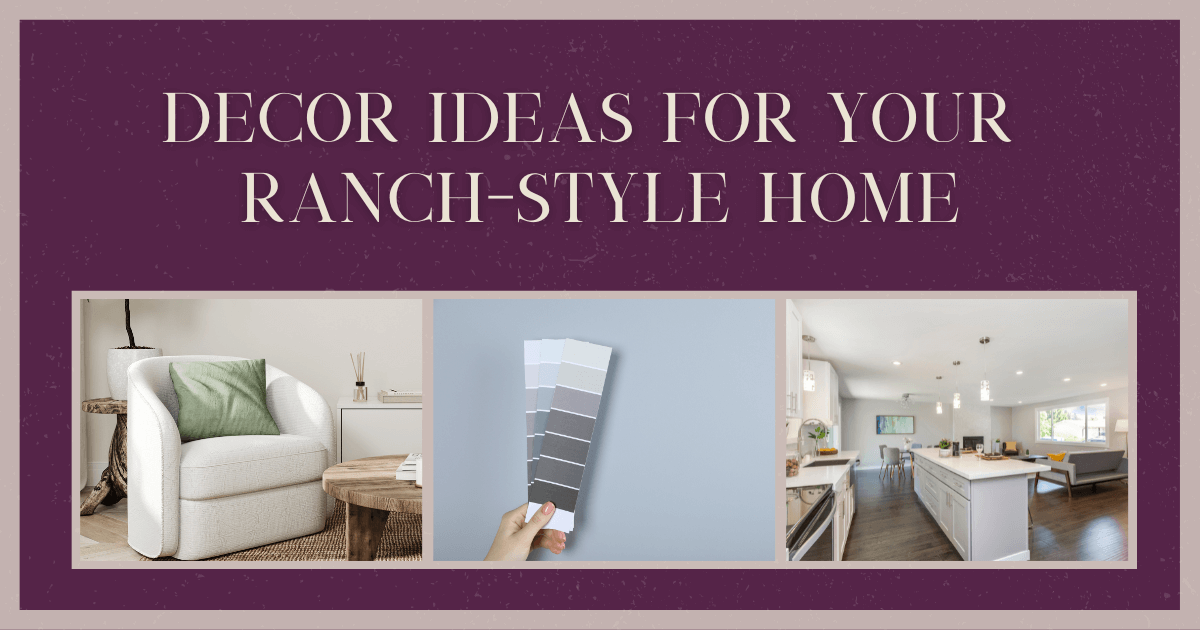 Ranch homes have been a popular American home architectural style for decades, largely because they are open, accommodating, and natural. They tend to have a wide footprint, a low profile for the roof, and a single story. Although ranch homes are standard in many regions, homeowners may still find themselves at a loss to decorate and furnish them. Finding the right color combinations and furniture styles can be tricky to take advantage of that open space without creating chaos. These ideas can help homeowners find an interior design style for their ranch-style homes, with multiple implementation options.
Draw Attention to the Home's Open-Concept Layout
Ranch homes are best known for their open-concept design, leaving the central living spaces open and airy but comfortable. People can emphasize these benefits by choosing furniture and creating a layout that maximizes use without feeling cluttered. It may make sense to divide the room into unique zones for particularly large rooms. Homeowners should designate walkways for each zone, with at least 36 inches of space between them. The layout of the room and walkways should be natural so people can walk naturally in and out of the room.
Furniture choices are essential for a ranch home's communal living areas. Each room should have enough furniture for comfortable seating, but not so much that the area is crowded or makes movement difficult. Placing sofas at a right angle or perpendicular can help to frame the space. Adding storage furniture that is low to the ground keeps visibility high from one side of the room to the other. Each zone may have its own furniture and uses, but its colors and styles should reflect a cohesive aesthetic.
A Neutral Palette is Best
To keep the rooms feeling open and inviting, neutral palettes in light shades are usually best. As a general rule, neutral colors represent pale versions of the most accommodating colors on the spectrum. These include:
Brown
Black
White
Beige
Cream
However, homeowners who choose a neutral color scheme are not bound to use the same color in every space. There are hundreds of different hues that appear to be primarily white. They may have gray, blue, green, or even pink undertones. If the goal is to make a space that feels united in the overall theme, people can select a palette that provides variability without creating a shocking distinction.
Although neutral colors may seem like they will go with everything, it is essential to pay attention to undertones. Most neutral styles have an undertone that is warm or cool. Mixing too many cool and warm tones of the same shade can produce jarring effects. The color temperature of the lighting can change how it appears. Homeowners may need to view paint chips, flooring samples, and fabric swatches under the preferred lighting before making a choice.
Maximize Your Backyard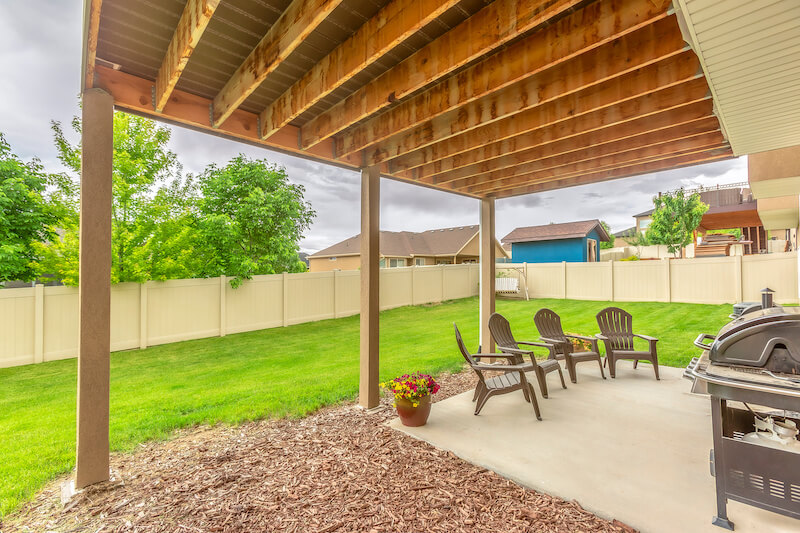 Ranch homes often come with large backyards, and homeowners can maximize their use of this space in a practical way. These days, it is common for people to create indoor-outdoor living spaces that allow them to enjoy the backyard during most, if not all, seasons. Outdoor spaces are great for entertaining or making the home feel larger. Popular home improvements might include:
Outdoor kitchens
Outdoor dining
Sunrooms
Enclosed decks and patios
Swimming pools and hot tubs
Outdoor living improvements often cost less than other types of home additions. In many cases, homeowners can still have many of the comforts of the indoor space, such as HVAC, electricity, and water.
For many homeowners, the open feel of a ranch house depends on the access to the outdoors surrounding it. Many people buy a ranch house because it feels closer to nature, but they can often improve upon it. Adding large windows and skylights could increase the natural lighting and create beautiful views during the day. Homeowners can use smart shades and other elements to enjoy the outdoors without compromising privacy or energy efficiency.
Contrast With Curvy Elements
In exchange for a broad, open indoor space, ranch homes can often appear boxy and too similar to others on the street. Homeowners who want to create an interesting contrast, or set themselves apart from the neighborhood, might prefer to incorporate elements that help to balance it out. The predominant view of a ranch home is low and flat. Things that make it seem a little taller or rounder can improve the curb appeal and make the home feel unique.
Curvy elements can help people achieve this balance without significant effort. For example, instead of selecting straight-backed or minimalist furniture, homeowners might opt for styles that are overstuffed, tufted, or have a curved outline. Choosing round, hanging light fixtures for the kitchen and living areas can create a focal point without impeding the view. For the outdoors, round lampposts and landscaping are relatively easy to install. A blooming hydrangea bush could make the home exterior appear softer than the straight lines of a trimmed hedge. Adding rounded columns for the porch can support a larger outdoor living space while contributing to the overall look.
Start Decorating Your Ranch Home
The open-concept feel of the home architectural style of ranches provides a perfect canvas that homeowners can enjoy creating and recreating for decades. To maximize the benefits of the style, it is vital to keep the open spaces accommodating instead of confusing or crowded. Choosing colors and furniture to suit can help to improve the effect. Following these tips, homeowners can discover the best elements to incorporate into their ranch homes.