Top 6 Attractions in Columbia MD: Fun Activities For Tourists & Locals
Posted by Bob and Ronna Chew on Wednesday, December 21, 2022 at 9:45 AM
By Bob and Ronna Chew / December 21, 2022
Comment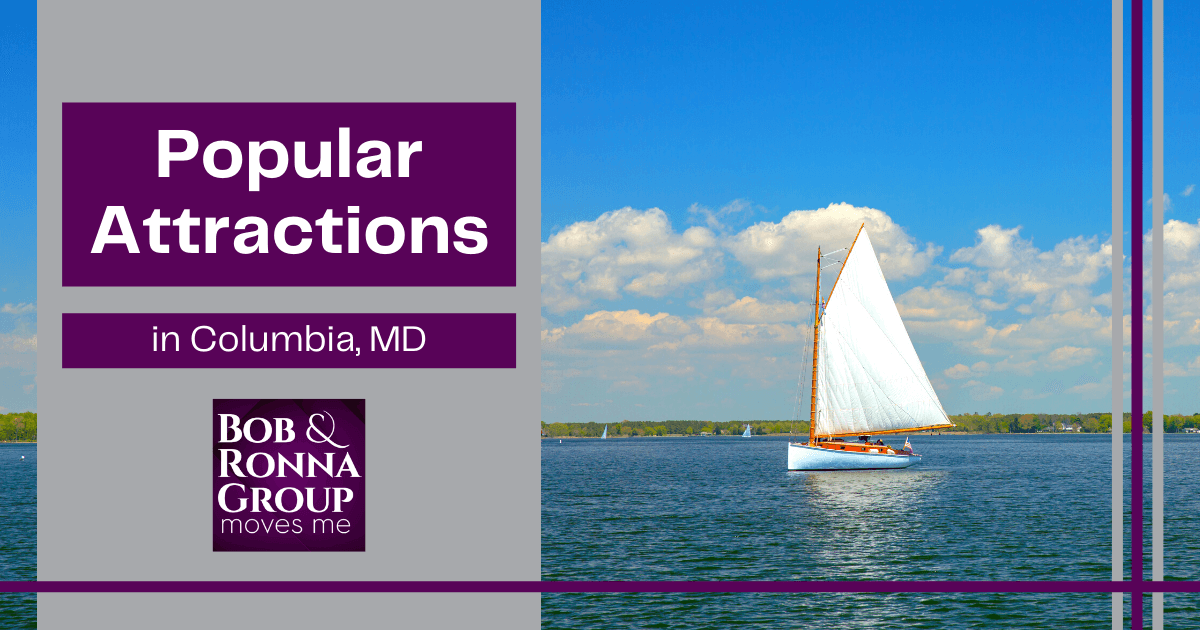 For those planning a trip to Howard County, it helps to know a bit about the area and its amenities. The master-planned Columbia community has 10 self-contained villages to explore, each with its own character, and it's close to the city of Baltimore and Washington, D.C., so there's a lot here to do for a wide variety of interests. Want to go fishing? Shop 'til you drop? Rock your heart out? You can do all that and more by visiting the following popular attractions in Columbia, Maryland.
Lake Kittamaqundi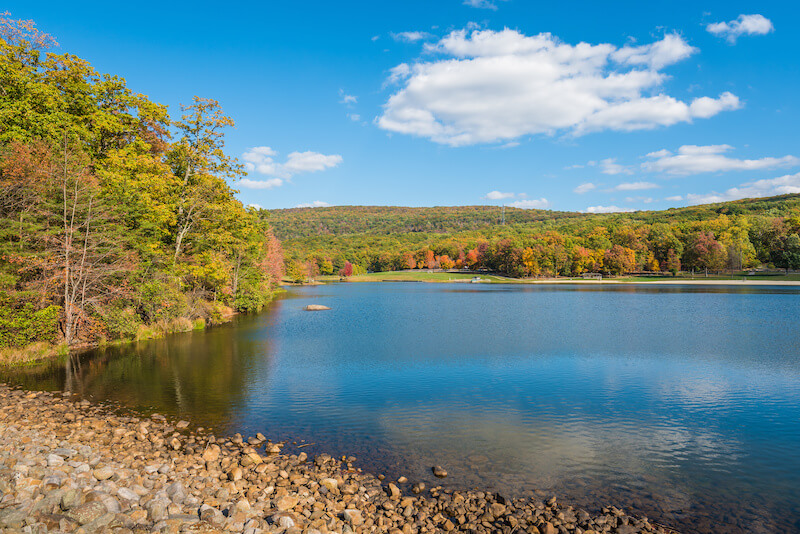 Perhaps one of the most tranquil locations in the city is Lake Kittamaqundi and the 1.4-mile trail that extends around it. It's a 27-acre artificial lake, one of several lakes in Columbia. The lake's maximum depth is seven feet, which allows for some smaller boats and many activities to take place on it. There's a boathouse with a long, wooden pier perfect for fishing, and a launching ramp on the lake's western shore. It's the type of destination people visit for picnics or water fun during the hot summer days.
Located in the middle of the lake is Nomanizan Island, which is accessible by boat. It's common for people to gather on summer holidays, including the Fourth of July and various summer festivals.
Around the lake is a beautiful trail perfect for those who want to check out the wildlife. The trail is generally best suited for use between April and September, as weather conditions make hiking here tricky during the winter. Leashed dogs are welcome on the trail as well. The paved trail has an elevation gain of 13 feet and is a traditional loop route, potentially an option for many first-time hikers.
The Mall in Columbia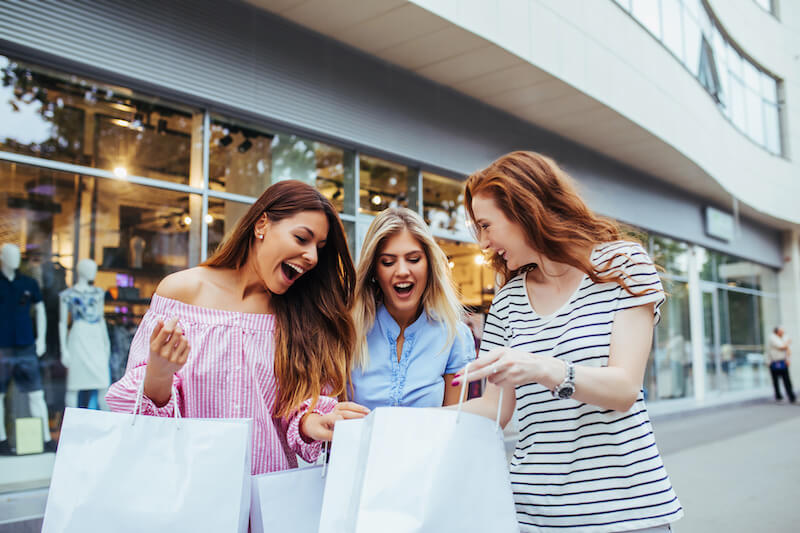 One of the premier destinations in the city is The Mall in Columbia, sometimes just called the Columbia Mall. Located in Town Center, it's the primary shopping area with over 200 specialty stores. It is also home to a movie theater, a Main Event Entertainment location, and numerous restaurants. Some of the anchor tenants here include Barnes & Noble, Macy's, and Nordstrom.
There are several restaurants throughout the mall, including Cheesecake Factory and Nordstrom eBar, and some locally-owned restaurants at The Plaza at The Mall in Columbia. There's also a children's play area, several amusement rides, and a full carousel (that even the adults may enjoy using).
While shopping is the main activity, there are often other fun events here, such as Family Fun Days that include sing-a-longs, storytime, and daily mall walking. The events change frequently but are updated online. The AMC Columbia 14 Theatre is connected to the mall and offers various events and all of the latest movie releases.
Fairway Hills Golf Club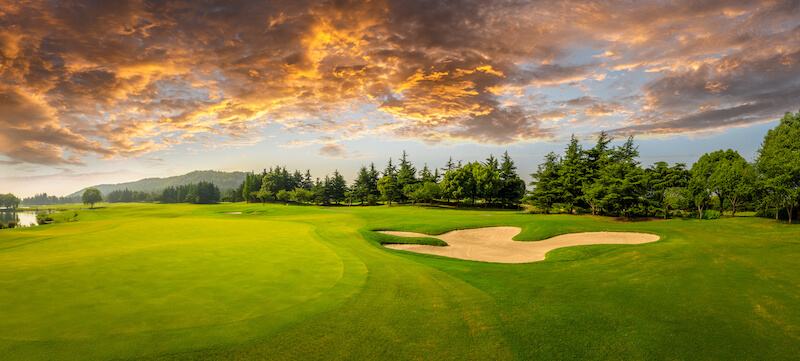 The Fairway Hills Golf Club is a par 70, 18-hole golf course. Designed by architect Ron Prichard, this links-style course is well-maintained and challenging, especially the back tees. The course is open throughout the year, though it often closes during the winter due to conditions. The Columbia Association maintains the course, but nonmembers can book tee times and spend the day on the greens. The over 6,000-yard course is sure to get every club out of the bag, especially with water on 12 of the 18 holes.
In addition to the course, Fairway Hills also offers 23 range tees, a practice sand trap, a full pro shop, and a putting green. There are lessons for adults and children who want to learn to play or improve their game, and annual leagues for those who want to meet up and compete with other members.
The location is typically open April 1st through the 30th from 7:30 a.m. until dusk, excluding Sundays. It opens to 7-day-a-week play on May 1st, with conditions permitting, through September 20th. The location is well-managed, with a wide range of professionals on hand to offer some support.
Lake Elkhorn Park

Yet another way to spend some time outdoors is at Lake Elkhorn Park. This artificial 37-acre lake sits in the Owen Brown Village. It was first built in 1974 and had an average depth of eight feet, with 15 feet at the deepest point. It's quite a beautiful spot as it provides a natural habitat for wildlife and ample open water surface.
With a 1.9-mile path around the lake, it's possible to hike here. It's a paved path which makes it a good option for those who want a stable surface. Visitors often seek out the wildflowers that grow along the route, especially during the spring and early summer months. This trail is popular, and on-leash dogs are welcome.
Fishing is permitted here, and it's common to find largemouth bass, rainbow trout, and bluegill fish. The Columbia Association manages the lake and keeps it stocked with fish, though the natural habitat is typically thriving.
The park surrounds the lake with ample green space, a playground, a picnic pavilion, and benches. It's open daily from 7 a.m. to 9 p.m., and there's parking available near the park.
Historic Oakland Manor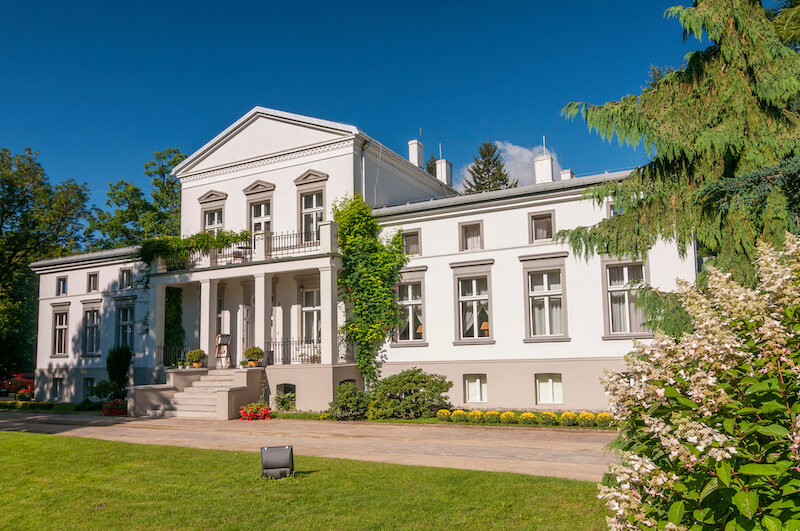 Located on Vantage Point Road, the Historic Oakland Manor is a stunning 19th-century house with beautiful architecture and detailing inside and out. Nestled into a wooded area, the elegant two-story property is noted for its charm and character, especially since much of it has been restored and well maintained. The scenic gardens on the property are some of the best in the area, too. The home was present at the time of the planning of Columbia itself and is one of the oldest buildings in the area.
Oakland Manor is open for tours when booked in advance, but it is also a common location for retreats, parties, weddings, and corporate events. It offers beautiful features like crystal chandeliers and modern amenities for events. Hardwood floors span throughout the property, while the high ceilings and décor add to the elegance of the location.
Several rooms are available for renting, with the largest accommodating up to 684 people. Outdoor events take place under large tents or on the open green lawn—the southern magnolias and boxwoods create the perfect backdrop for many occasions. Many book the location because they want to host an event that "steps back in time."
Merriweather Post Pavilion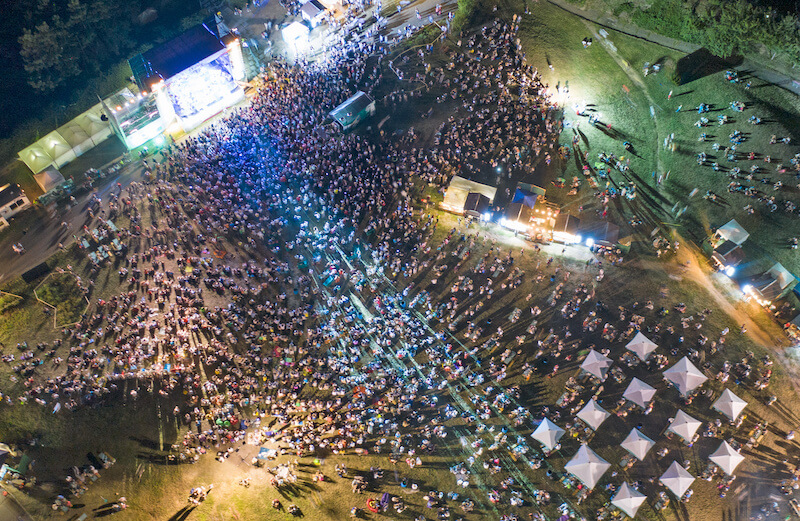 Yet another treasure in the heart of Columbia is Merriweather Post Pavilion. It's an outdoor concert venue that's located in the 40-acre Symphony Woods, a preserved area located right in the center of the city and considered one of the best parks in Columbia. It's quite notable as it was noted as one of the best amphitheaters in the country by organizations such as Billboard and Rolling Stone.
The pavilion was first commissioned in 1967, its original purpose to be the home for the National Symphony Orchestra during the summer months. However, it gained acclaim for the many types of music and performances that took place, including performances by legends such as The Who, Jimi Hendrix, Janis Joplin, The Doors, The Grateful Dead, and Led Zeppelin.
Today, it continues to be a popular location for summer concerts and events and even a few festivals. The site features a pavilion with seating and space for performers. Surrounding this are open grass areas on a slight hill to provide an excellent view to those who visit. There is often food and drink offered in the park, and ample parking is available throughout the area.
The Merriweather Post Pavilion is only accessible during events and scheduled performances to those who purchase a ticket.
Explore More of What Columbia Has to Offer
A great place to live and visit, Columbia is a beautiful community. It offers ample shopping, lots of parks, numerous restaurants, and a lot of history to explore. Those looking for a way to get to know the community should spend some time exploring each area—there are plenty of reasons to dive into this area's many amenities, starting with its best attractions.
If you're looking for your Columbia dream home, contact The Bob & Ronna Group of Berkshire Hathaway HomeServices with Maryland Real Estate Advantage at (410) 465-4440 to get in touch with a Columbia real estate agent who can help find the perfect place for you.