Why Having Relationships With Other Real Estate Agents Is Important
Posted by Bob and Ronna Chew on Thursday, March 23, 2023 at 11:30 AM
By Bob and Ronna Chew / March 23, 2023
Comment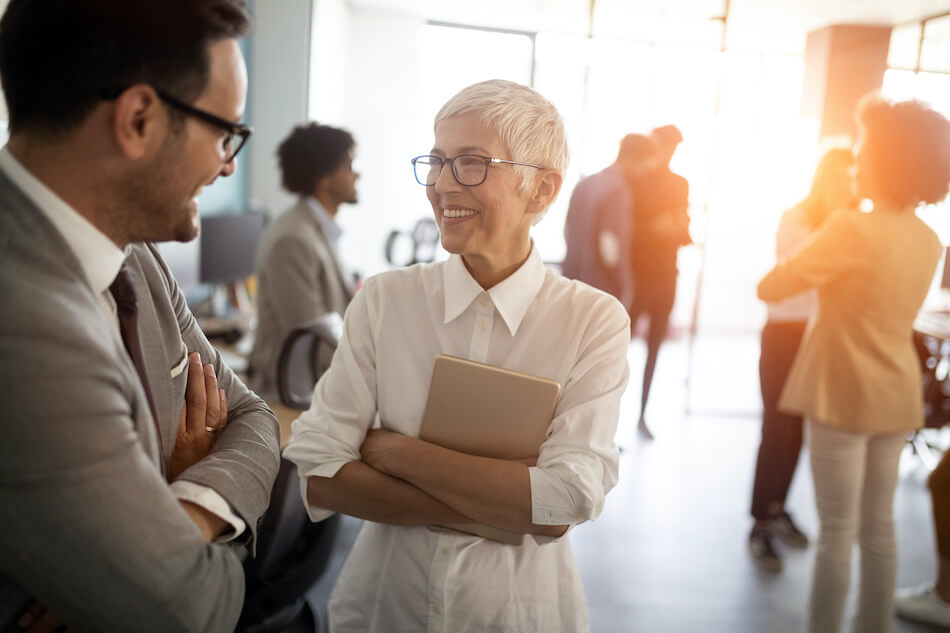 Networking is a key factor in maximizing success in the real estate industry. Devising a networking plan that connects you with other real estate professionals and business leaders in your market is a habit of a successful real estate agent and can help you become a local expert. Agents who network effectively can leverage their connections to gain valuable insights into current trends in the industry, widen their reach, and create professional relationships that could be invaluable throughout their careers.
Start Your Career With
Bob & Ronna Chew.
Join the winning Bob and Ronna Team today and ignite your real estate career with unmatched mentorship and endless opportunities for success!
Understand the Benefits of Networking in Real Estate
Connecting with other real estate professionals and community members is integral to working in the real estate industry. It can broaden your professional horizons and help you better meet the needs of your customers.
Agents who network increase their opportunities to meet other real estate professionals and form partnerships that could be mutually beneficial down the road. They may even get insider tricks of the trade or gain a real estate mentor who can assist in handling unique client situations or tricky contracts.
In addition to connecting with other professionals, networking also allows agents to build trust in the community. Attending open houses or local business events will enable them to introduce themselves and establish rapport with people. Networking beyond the timeframe of a transaction helps build long-term relationships with those they have already worked with and can help real estate agents garner more referrals by keeping them top of mind for previous customers.
Crafting a well-thought-out networking plan is the first step to gaining valuable connections and information that might otherwise take years.
Develop a Networking Strategy and Set Goals
Developing a networking strategy helps agents efficiently maximize the benefits of networking sooner. Agents should identify target audiences, create goals, and develop an action plan to reach them.
Identifying your networking target audience by researching and deciding who your ideal connections are can help you strategize how to reach them. This allows you to better understand where to direct your efforts for the most effective use of your time. When you've identified your target audience, you can seek networking opportunities that are relevant to your common interests. For example, to connect with business leaders in your area, you could consider attending the city council or other local government meetings to create a natural introduction.
Setting goals allows you to track your networking efforts' success. Goals could include forming partnerships with other professionals like home inspectors or property managers, expanding into out-of-town markets, building relationships with leaders in your community, or learning the habits of successful real estate agents. Having specific objectives will help you know what's working when it comes to reaching your goals and when to troubleshoot if you aren't.
Take Action & Start Networking
Whether you're just starting out or trying to grow your existing business, networking can help you reach the goals you set when developing your networking strategy. Consider using some of these tactics to start gaining and maintaining professional relationships.
Join a Real Estate Team
Joining a real estate team can help you quickly grow valuable connections in the industry. Being on a real estate team can put you ahead of the competition by providing support from experienced agents, access to a wide range of resources and materials, and abundant networking opportunities. As part of a team, agents can also benefit from knowledge sharing, which helps them quickly overcome the challenges of being a real estate agent.
Attend Networking Events
Attend local networking events such as open houses or community meetings. At these events, you can make connections with other real estate agents and community leaders face-to-face who may be valuable contacts for your business. Be sure to arm yourself with plenty of business cards so that you can stay connected after the event is over.
Utilize Social Media
Take advantage of social media platforms like LinkedIn, Twitter, and Facebook to reach out to and learn from industry professionals. Use these networks strategically – make sure all content is relevant and professional – to stand out from the rest of the noise online. You can also use social media tools like hashtags or keywords when posting about topics related to real estate networking in order to maximize visibility.
Join an Online Network
Real estate networking isn't limited to local initiatives; many agents take advantage of online networks such as Business Network International or social media groups for professional connections across state lines and beyond. These platforms provide opportunities for members of different markets worldwide to come together virtually to share ideas about real estate investing, negotiation tactics, and marketing strategies.
Form Partnerships With Complementary Businesses
Networking with complementary businesses such as home inspectors or mortgage brokers can help you expedite the process for home buyers and sellers needing their services by providing them with quality referrals. Assisting customers with meeting their needs quickly also helps them return to you as repeat customers later.
Join the Chamber of Commerce
Joining your area's chamber of commerce is an excellent way for real estate professionals to network and expand their reach. These organizations often host events tailored specifically towards business owners, providing invaluable resources such as mentorship programs where you can gain insight from experienced entrepreneurs. Plus, the added bonus of networking with members outside the real estate industry gives you a professional edge over competitors solely focused on their own field.
Network For Success in Real Estate
Networking is a great way to connect with the real estate community and build relationships. Real estate networking can help agents gain valuable insight into their local market and create opportunities for themselves. With a networking plan to help you reach your goals, you can increase your connections to local real estate professionals and business leaders.
Great
Leads.


Great

Support.


Great

Culture.
Supercharge your real estate career with
Bob & Ronna Chew!
Join the winning Bob and Ronna Team today and ignite your real estate career with unmatched mentorship and endless opportunities for success!
Join Us Now!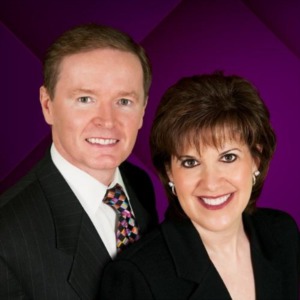 Ready to Start Your Real Estate Career?
Let Us Help You With These Great Resources