Moving to Severna Park, MD: Everything You'll Love About Living in Severna Park
Posted by Brian Alexander on Monday, May 22, 2023 at 11:39 AM
By Brian Alexander / May 22, 2023
Comment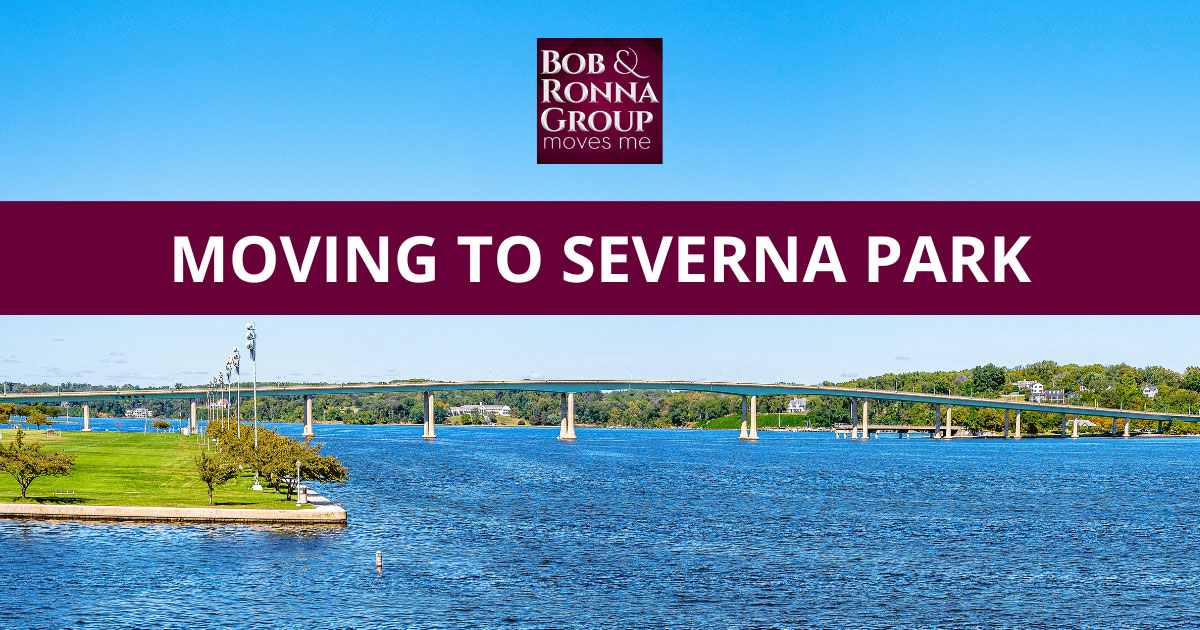 Located between Baltimore and Washington, D.C., Severna Park is a thriving component of the Baltimore-Washington Metropolitan Area. A census-designated place, Severna Park is roughly 40 miles, or about a 50-minute drive, away from Washington, D.C. to the southeast and a little under 20 miles, or a 30-minute drive northwest to the city of Baltimore.
Originally named Boone, the location was a stop along the Baltimore & Annapolis Railroad. This tradition continues into the present day with the B&A Trail, a paved 13-mile community trail that connects Severna Park with Glen Burnie, Maryland.
With close ties to Annapolis to the south, Severna Park is considered a prime spot to live for people commuting to the bigger cities. Before investing in Severna Park real estate, potential homebuyers need to familiarize themselves with the area and what it offers, especially regarding the cost of living, employment, and schools. So, is Severna Park a great place to live? Keep reading to learn everything you need to know about moving to Severna Park.
10 Reasons to Live in Severna Park, MD
Severna Park, Maryland, has a lot of great things going for it. Here are some of our favorite reasons to live here:
Beautiful waterfront views and access to the Chesapeake Bay.
Close proximity to Baltimore for employment and entertainment.
Abundance of parks and recreational activities for outdoor enthusiasts.
Convenient access to shopping, dining, and cultural attractions.
Diverse range of housing options to suit various preferences and budgets.
Vibrant arts scene with local galleries, theaters, and live performances.
Proximity to major highways for easy commuting and travel.
Numerous sports and recreational leagues for all ages and interests.
Opportunities for boating, fishing, and water sports enthusiasts.
Rich history and cultural heritage evident in local landmarks and historical sites.
Cost of Living in Severna Park
Overall, the cost of living in Severna Park falls at 135.9, which is almost 40% more than the U.S. national average. Compared to the cost of living in Washington, D.C., which is around 150.6, Severna Park is a much more affordable alternative. A big player in this figure is the cost of homes, which range between $375,000 and $2.1 million for condos, homes with acreage, and vacant land. Homes in neighborhoods with private river amenities will also be more expensive than those without.
When it comes to home rental, prices are between $1,700 and $2,800 a month, depending on the home size. Rental apartments in the Severna Park area cost anywhere from $1,400 to $2,800 a month, depending on size and amenities.
Other costs associated with living in Severna Park include utilities, which cost about $180 a month; Internet, which starts at around $40 and can go up to $60 a month, depending on the provider; and cable TV prices, which start at about $20 and can go up to $65 a month, depending on the provider. Gas prices in Severna Park average between $3.20 and $3.35 per gallon.
Groceries are another expense that Severna Park residents should keep in mind. Prices for everyday grocery items in the area include:
Loaf of bread: $3.57
One gallon of milk: $2.08
Carton of eggs: $1.94
Job Market in Severna Park
The current job market in Severna Park has seen an increase over the past year. The average income of residents in the area is around $50,000, while the median household income is approximately $122,000 a year. Unemployment in Severna Park is also declining at 4.9%, less than the U.S. average of 6%.
The top companies in Severna Park include Systolic, a technical service provider that has been in operation for over 20 years; Baylan Technologies, which provides the latest in business technology to customers around the world; and Anne Arundel Community College, which has more than 2,000 workers.
Other large employers in the Severna Park area include The John Hopkins University, with locations across the Maryland and Washington, D.C. areas, as well as around the world; Northrop Grumman, a leading space, aeronautics, and defense firm; and the University of Maryland Baltimore County, a public research university in Baltimore County, Maryland.
In addition, other Severna Park businesses and employers include Ciena, a network systems, services, and software company; pharmaceutical company Haselmeier; and the Anne Arundel County Public Schools system, which operates the schools serving Severna Parks students.
Popular Industries in Severna Park
Popular industries and employment in Anne Arundel County and Severna Park include jobs in education, such as with one of the major universities that operate in the area or the Anne Arundel County Public Schools system.
The state of Maryland is also popular with workers, with over 12,000 employees across the county. Defense companies, such as Northrop Grumman and others, are also significant employers that typically offer good pay.
Medical facilities employers with Severna Park residents include the University of Maryland Baltimore Washington Medical Center, Anne Arundel Medical Center, and Severna Park Medical Associates.
Things to Do in Severna Park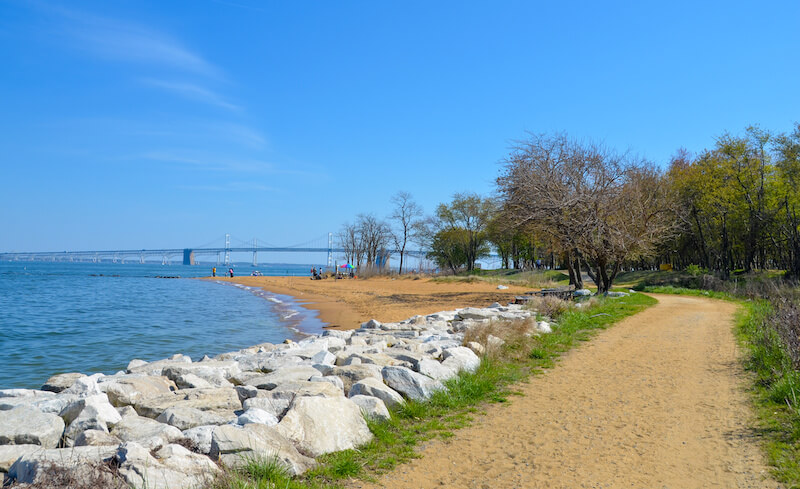 In addition to employment, Severna Park has a wide selection of things to do. Residents can visit area museums, spend some time at an area park or beach, or check out restaurants, bars, and shopping in the vicinity of Severna Park, including in neighboring Annapolis or other areas. There are also plenty of kid-friendly activities in Severna Park.
Most importantly, Severna Park is within easy driving distance of the fun things to do in the city of Baltimore and Washington, D.C. There is still plenty to do in Severna Park, but it is nice to have the options available in other nearby locations.
Outdoor Activities in Severna Park
Outdoor activities near Severna Park include Arnold Park, which is open from dawn to dusk and has a variety of sports areas, a playground, and picnic area; Forked Creek Trail, which along with Greenhill Spur and Pine Hill Path, provides over two miles of walking trails; and Broadneck Park, offering a dog park, playground area, and almost 1.5 miles of paved walking trails. Severna Park has a great selection of dog-friendly amenities, so there are a lot of good neighborhoods for dog owners.
For residents willing to drive a little farther, Sand Point State Park, in the nearby city of Annapolis, has a beach, as well as 24-hour access to boating and fishing. Open from dawn to dusk, the admission fee ranges from $4 to $5 to enter the park from May to September.
Restaurants, Breweries, and Bars
Severna Park has many options for residents looking for a restaurant, brewery, or bar to try out. Some of the eateries available include Sullivan's Cove, a locally owned and operated establishment that serves seafood, salads, steaks, and more; Park Tavern, offering pub food in a modern setting; and Café Mezzanotte, an Italian restaurant with a relaxed atmosphere.
Some bars and breweries are available in the area, such as Severna Park Taphouse, offering indoor and outdoor dining and craft brews, and Brian Boru Restaurant & Pub, an Irish tavern with live music.
Nightlife
Within Severna Park, residents have many options to choose from when trying to find fun nightlife activities. One of these is Severna Park Lanes, a local bowling alley with bowling, tournaments, and a space to host parties. Another location is Hella's Restaurant & Lounge, serving Greek and American fare in a roomy setting, along with karaoke.
Other fun locations include Romilo's, featuring Greek, American, and Italian on the menu and live music; Libations, serving drinks in a modern American tavern setting; and Twain's Tavern, a local hotspot that serves drinks, great food, and live entertainment.
Climate in Severna Park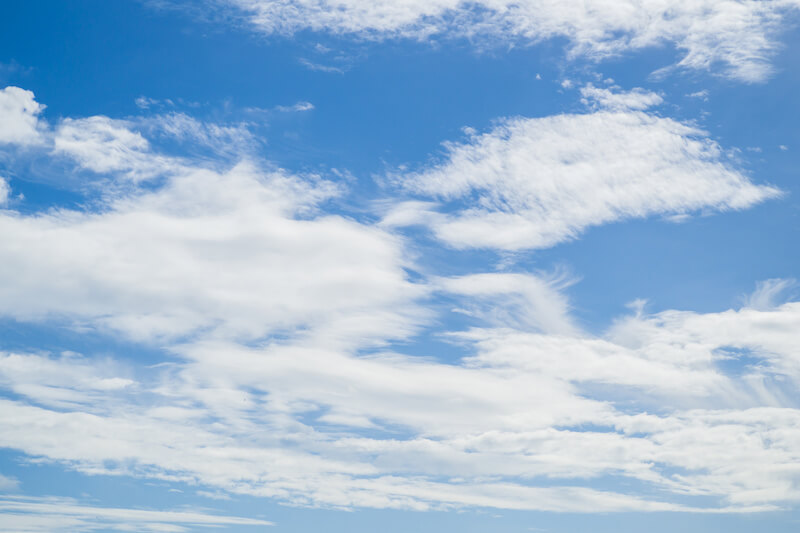 The climate in the Severna Park area is generally hot and humid during the summer and cool with some snow during the winter. Overall, rainfall in the region is 44 inches, which is slightly above the national average of 38 inches. When it comes to snowfall, Severna Park gets about 28 inches per year.
As for temperatures, the weather varies according to the season. For the most part, residents of Severna Park can expect a high of 88 degrees in the summer, with temperatures starting to decrease in September as fall temperatures settle at about 70 degrees. As the area gets into the winter months, the lows dip into the low-30s to mid-20s before rising to daytime temperatures in the mid-50s to mid-60s in the spring.
The best time to visit Severna Park is during June and from early August to late September. Seasons in the area tend to be dryer, with a dry season lasting from August to April. The wet season runs from April to August, with July being the wettest month.
Residents can expect snow from around Thanksgiving into the end of March when it comes to cold weather. During this time, snowfall totals are around one inch on average, though February can see up to six inches.
Traffic in Severna Park
Driving in Severna Park is easy for most residents after a little bit of practice and research. Governor Ritchie Highway splits Severna Park down the middle and serves as the area's connection to the larger city of Baltimore. Traffic on the road is generally heavy during the day, especially around the morning and evening rush hour periods.
Traffic usually begins to get heavy around 8:30 a.m. as residents start their daily commute to work, then picks up again as they head home for the day. The roadway also has traffic lights, and area residents use the road to travel to one of the many shops along the route.
Considered to be one of the busiest routes in the Baltimore metropolitan area, though, conditions in Washington, D.C., to the southeast are far worse in comparison. The traffic congestion in the nation's capital affects traffic patterns in neighboring Baltimore, including Severna Park, as residents living there drive back and forth to work in Washington each day.
While street parking is allowed in individual residential neighborhoods, parking within business districts is restricted to area parking lots. Drive times to Baltimore along Governor Ritchie Highway are roughly 30 minutes. A trip to Washington, D.C. from Severna Park takes around 50 minutes, depending on traffic.
Alternate Routes in Severna Park
Traffic in and around Severna Park can be heavy, especially during the summer when people travel to nearby beaches at Sandy Point State Park and other areas. Traffic is made worse by heavy traffic on the Chesapeake Bay Bridge leading into Stevensville in neighboring Queen Anne's County to the southeast.
Fortunately, Severna Park residents have some alternative routes when trying to get around the region. One such route is Interstate 97, which runs along the east side of Severna Park. East-West Boulevard and Benfield Road is another alternate route that connects Interstate 97 to Governor Ritchie Highway. Meanwhile, Baltimore Annapolis Boulevard connects Governor Ritchie Highway to Paul T. Pitcher to the north.
Public Transportation in Severna Park
Residents of Severna Park have access to a few options for public transportation. The Maryland Department of Transportation Maryland Transit Administration (MDOT MTA) offers a few ways for travelers to get around the area.
One such option is bus routes 230 and 260, from Severna Park to Washington, D.C., and vice versa. The fare for this trip is from $1 to $2. In addition, residents can take a bus on route 70 to get back and forth between Severna Park and Baltimore. This fare also costs between $1 and $2.
Taxi service is another option in Severna Park. Taking a taxi will cost the following fees:
Base fare: $3
Per mile: $3 per mile
Wait time: $30 per hour
Ridesharing is another popular trend in the state of Maryland. Commuters park their vehicle in a local rideshare lot with a rideshare program and then ride with other commuters to their final destination. In addition, the MTA has a guaranteed ride home program, which ensures a free ride home for users of the state's rideshare program.
Riding a train from the closest station in Glen Burnie, MD, to Baltimore costs $1 and $5. Likewise, traveling from Odenton, MD, into Washington, D.C. costs $2 to $7.
Schools in Severna Park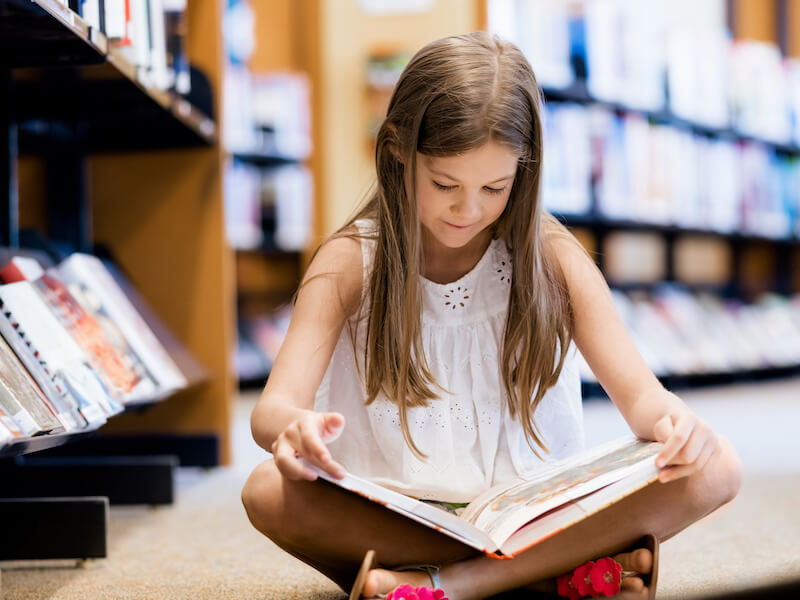 Schools in Severna Park are in the Anne Arundel County Public Schools system. Severna Park is served by five elementary schools, including Benfield Elementary, Folger McKinsey Elementary, Jones Elementary, Oak Hill Elementary, and Severna Park Elementary. Older students attend Severna Park Middle and Severna Park High School.
Local private schools in Severna Park include St. John The Evangelist School, St. Martin's-In-The-Field Episcopal School, and Edinboro Early School. Both St. John and St. Martin serve students Pre-K through the 8th grade, while Edinboro only accepts Pre-K through Kindergarten students.
Severna Park also has some higher education institutions close by, including two- and four-year public and private schools. Anne Arundel Community College is a two-year institution four miles away in Arnold, MD. Another area college is St. John's College, a four-year private liberal arts school in Annapolis.
Another option for anyone thinking of joining or in the military is the United States Naval Academy in Annapolis, MD. A public, four-year university, the Naval Academy serves as the undergraduate college for members of the U.S. Navy.
Can You See Yourself Living in Severna Park?
Severna Park, MD, has a lot to offer residents in the form of affordable housing, especially anyone working in the Washington-Baltimore metropolitan area. Severna Park also provides area residents with various things to do, including plenty of local restaurants, bars, and shopping.
For anyone living in the area who likes the outdoors, Severna Park has a variety of recreational areas, including parks and beaches, both nearby and in neighboring regions. When it comes to education, the location also has a variety of schools to choose from, including Pre-K through 12 and institutions of higher learning.
Area traffic is also easily dealt with, as commuters can take alternate routes or use the many public transportation options in the area. Severna Park is a quiet suburban town that has a lot to offer potential residents.
If you're looking for your Severna Park dream home, contact The Bob & Ronna Group of Berkshire Hathaway HomeServices with Maryland Real Estate Advantage at (410) 465-4440 to get in touch with a Severna Park real estate agent who can help find the perfect place for you.