Moving to Howard County: 11 Things to Know About Living in Howard County
Posted by Bob and Ronna Chew on Thursday, May 18, 2023 at 11:33 AM
By Bob and Ronna Chew / May 18, 2023
Comment
Would your perfect place to live look like a historic town or a sprawling suburb? Or perhaps a pastoral, rural retreat with urban amenities within reach is more your style. Living in Howard County offers all of this and so much more. Centrally located in Maryland, Howard County is part of the Washington-Baltimore corridor and is a beautiful place to live and work.
From a thriving local economy and an endless array of parks to one-of-a-kind shops and memorable tours, homes for sale in Howard County provide access to the best of everything. Howard County encompasses the great attractions in Columbia, the communities of Ellicott City, Dayton, Woodstock, and more. But is it the right place for you? By exploring what life is like in the area, we're going to answer the question, "Is Howard County a great place to live?"
8 Reasons to Live in Howard County
There are a lot of great benefits to living in Howard County, Maryland. Here are some of the top ones:
Howard County has a thriving arts and cultural community with numerous galleries, theaters, and music venues.
Beautiful parks, trails, and open spaces offer residents opportunities for outdoor activities.
Howard County cities are convenient to major cities like Baltimore and Washington, D.C.
A robust economy with a variety of job opportunities helps ensure a high quality of life for residents.
Access top-notch medical care from renowned hospitals and healthcare providers in the area.
Getting around is easy with well-connected highways, public transportation options, and nearby airports for easy travel.
Howard County's historical sites, museums, and landmarks tell the story of its past.
A range of community events, volunteer opportunities, and civic organizations fosters a strong sense of belonging.
Any cities in Howard County can be great places to live. Howard County towns provide great advantages that make them popular choices for homebuyers.
Howard County Cost of Living
One of the most critical questions that come to mind revolves around the cost of living. How much does it cost to live in Howard County? Located just 30 minutes from Baltimore and 60 minutes from Washington D.C, Howard County is ideally situated in one of the most desirable areas of the Mid-Atlantic—striking a balance between rural and suburban living while being just a short distance from two major cities.
As such, the cost of living in Howard County is 36% higher than the national average, with the cost of housing at least 92.6% higher than in other parts of the country. While housing brings the cost of living in Howard County higher than in other areas of the country, residents do see savings in other areas. The cost of utilities, such as electricity, is on par with the national average. Residents, on average, pay around $156 per month for electricity, which comes to $1,872 annually. Residents also see significant savings in healthcare costs, paying 8.8% less than the national average for healthcare.
More information about cost of living in Howard County:
Job Market in Howard County
Of the many benefits of living in Howard County, one of its biggest draws is employment opportunities. Because it is so close to Baltimore and Washington D.C, Howard County is a trendy place for commuters. Plus, it also has a robust local economy in its own right—Howard County has local policies which incentivize local businesses and corporations. There are over 10,000 companies based in Howard County, which have created over 170,000 jobs in recent years.
As a result, Howard County has one of the lowest unemployment rates in the region, with the highest job growth rate of all Maryland counties. Howard County has an unemployment rate of just 2.5% and has experienced 20.8% of job growth over the last 10 years. In addition, Howard County has the highest median income in the state and the third-highest of any county in the nation at $117,730 per year. Howard County is home to various professions, but the most popular jobs in Howard County are in business and professional services, especially in specialized industries, such as science and technology.
More information about finding a job in Howard County:
Popular Industries in Howard County
Commuting or moving to Columbia is common for employees of the thriving tech industry there. The area's most popular sectors include business and professional services, health care, education, construction, and wholesale trade. Some of Howard County's biggest employers include:
Howard County Public School System – 8,230 employees
Johns Hopkins University Applied Physics Laboratory – 5,700 employees
Howard County General Hospital – 1,800 employees
Verizon – 1,700 employees
Howard Community College – 1,438 employees
Lorien Health Systems – 1,190 employees
Howard County Things To Do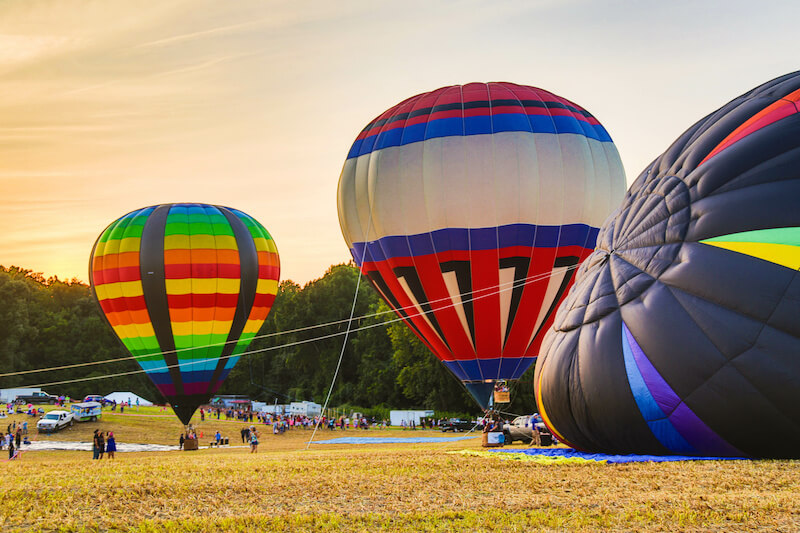 From lush parks to sophisticated wineries to all the things to do in Columbia, Howard County residents will always find something to keep them entertained, no matter the time of year.
Outdoor Activities
Of the many leisurely activities in the area, one of the most popular is spending time in the great outdoors. And with so many beautiful parks and nature trails in Howard County, it's easy to see why so many residents stay outside. Howard County is home to more than six regional parks, 24 community parks, seven golf courses, and five lakes. It also has over 200 miles of walking, hiking, and biking trails open to the public. Of the area's many parks, one of the most popular is Blandair Regional Park in Columbia, divided into three sections: North, East, and West. It has numerous ball fields with synthetic turf, public facilities, pavilions, playgrounds, and more.
Local Attractions
Beyond the area's beautiful green spaces, Howard County has tons of local amenities for residents and visitors, including museums, shops, and wineries. It can be overwhelming to figure out where to start. How about from the air? Friendship Hot Air Balloon Company offers spectacular aerial views of the area's many pastures and farmland. On the ground, Howard County has many different cultural centers, including the Howard County Center of African American Literature, the Howard County Living Farm Heritage Museum, Toby's Dinner Theatre, and the Columbia Orchestra. Howard County, particularly Ellicott City, is a treasure trove of locally-owned boutiques and antique shops.
Restaurants and Nightlife
Among its many cultural offerings, Howard County's culinary and brewery scene is one of the most understated. Howard County is home to 12 microbreweries and four distilleries. For the spirits enthusiast, Historic Ellicott City is home to the Ellicott Distilling Company, which creates an array of different spirits in-house and is quite popular for tastings and tours. Other popular breweries and distilleries in Howard County include Lost Ark Distilling Co, Red Shedman Farm Brewery, and Jailbreak Brewing Company, among others. Howard County also has many wonderful restaurants, especially in the city of Columbia and Ellicott City. Some of the area's most popular restaurants are AIDA Bistro & Wine Bar, Bare Bones Grill & Brewery, and BIBIBOP Asian Grill.
Howard County Climate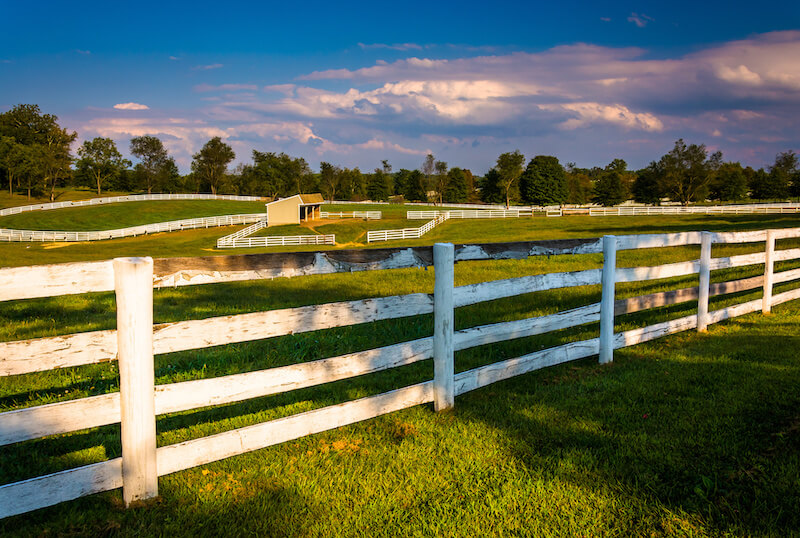 Howard County has a humid, subtropical climate with four distinct seasons, like many areas along the Mid-Atlantic coast. While Howard County is inland, it is just a short drive to the Atlantic Coast, influencing local weather patterns. Howard County experiences around 205 sunshine per year, just below the national average of 210 days of sunshine per year. The annual 44 inches of rain contribute to the area's humid climate.
Average temperatures throughout the year typically range from 24–88 degrees Fahrenheit, depending on the time of year, but can get much colder or warmer during cold snaps and heat waves. The coldest months are December, January, and February. Temperatures during the winter typically range from 24 to 45 degrees F, with occasional snow flurries. Unlike the Midwest or New England, Howard County rarely accumulates heavy snowfall in the winter. The most pleasant months to be in Howard County are the spring and fall when the weather is nice and there's a lot of beautiful foliage.
More information about the climate in Howard County:
Traffic in Howard County
Being close to Baltimore, Annapolis, and Washington D.C, Howard County is highly appealing for commuters to these three major cities. Howard County is closest to Baltimore, but traffic patterns (even for shorter drives) are still one of the things to know before moving to a new home. As with many major metropolitan areas, the commute times have been longer since 2010. And while remote work has alleviated some of the rush hour traffic, it only accounts for 5.7% of working professionals in the area. For those who drive, Howard County's commute time is four minutes longer than the national average, with an average 30.9-minute commute one-way. The commute is longer for those who work in the city of Annapolis or Washington, D.C.
There are three major interstates and 15 highways that run through Howard County. I-70 runs east-to-west and is the major freeway that goes to Baltimore. I-95 runs north-to-south and is the main route to Washington, D.C. and Annapolis. I-895 feeds into I-95. The busiest hours for rush hour traffic are during the morning and evening, Monday through Friday, from 7:00 a.m. to 9:00 a.m. and from 4:00 p.m. to 6:00 p.m.
Alternative Routes
For those commuting to and from Baltimore, Highway 40 feeds into I-70, which is the main route to the city. By taking Highway 40 and other roads parallel to I-70, you can keep yourself out of gridlocked traffic for longer. For those going to Washington D.C, Highways 1 and 29 run parallel to I-95 and eventually lead to the D.C. Metro area.
Howard County Public Transportation
Transportation is a common consideration for homebuyers and sellers. With over 88% of professionals commuting by car, driving is the most popular way to get from Point A to Point B. And while driving is prevalent, other options are available. The most popular modes of public transportation in Columbia and other Howard County cities are buses, shuttles, and rideshares.
Howard County is served primarily by the Regional Transportation Agency (RTA), with limited service by the Maryland Transit Administration (MTA). Bus routes in larger cities, such as Columbia and Ellicott City, offer rides to Baltimore. There are also shuttle services for those who need to get to the airport. For those who prefer rideshares, Uber, Lyft, and locally-owned taxi companies can get residents to the airport and around the Washington-Baltimore Corridor.
Schools in Howard County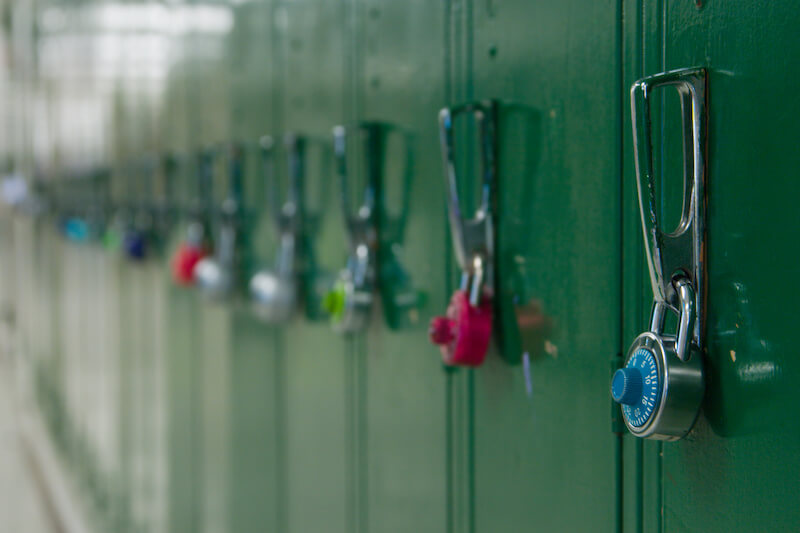 Along with employment opportunities, one of the most exciting aspects of living in the area is Howard County's schools. With over 62.8% of residents holding a Bachelor's Degree or higher, it's safe to say Howard County takes education very seriously. As such, area students have various educational opportunities, from PreK to post-secondary education in private and public schools. Students choosing to attend public school are part of the Howard County Public School System, with over 78 schools from Kindergarten to Grade 12. There are 12 local high schools for secondary education, including Atholton High School, Centennial High School, Glenelg High School, and Howard High School, among others. Most of the local high schools are in Columbia and near homes in Ellicott City, with others in Glenelg, Marriottsville, Clarksville, Fulton.
Howard County is close to many excellent universities for those pursuing post-secondary education. In Howard County, there's St. Mary's College and Lincoln Tech. Howard County is also just a short drive from some of the country's most prestigious universities, including the United State Naval Academy in Annapolis, Johns Hopkins University, George Washington University, and Georgetown.
Ready to Move to Howard County?
From an exceptional local economy to spectacular parks and recreation, Howard County offers a fantastic quality of life for those who want the best of everything. Many who choose to work in Baltimore or Washington, D.C., want to escape the hustle and bustle, and Howard County is the perfect solution. With its historic towns, sprawling suburbs, and carefully planned communities within Columbia, there is no shortage of options. And by exploring the area, you might just fall in love with the things to do in Howard County and call it home.
If you're dreaming of living in Howard County, call The Bob & Ronna Group of Berkshire Hathaway HomeServices with Maryland Real Estate Advantage at (410) 465-4440. Our experienced and local Howard County real estate agents can help you find the perfect home.