Moving to Frederick County MD: Is Frederick County a Good Place to Live?
Posted by Bob and Ronna Chew on Thursday, September 7, 2023 at 1:07 PM
By Bob and Ronna Chew / September 7, 2023
Comment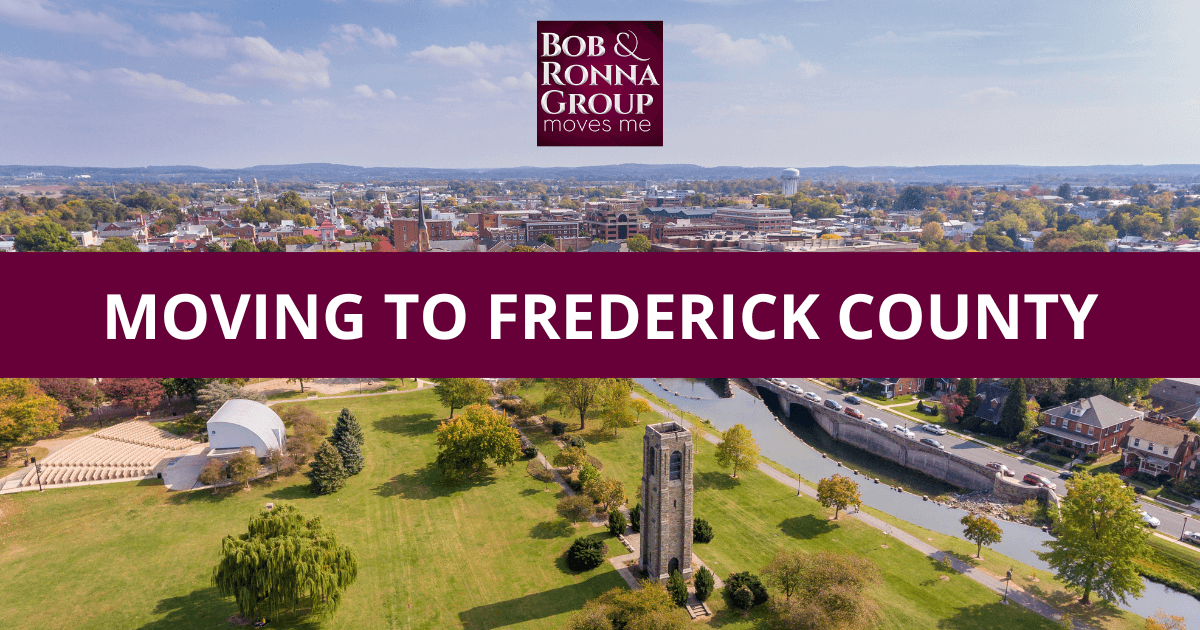 In the heart of Maryland, just over 50 miles west of the city of Baltimore, lies an inviting haven for those seeking a harmonious blend of scenic beauty and urban accessibility. Frederick County is an alluring destination with its unique real estate offering. Nestled amid rolling landscapes and historic charm, this locale beckons individuals seeking a dynamic living experience. From its quaint town centers to its diverse array of properties, Frederick County offers a distinctive fusion of tradition and modernity, sure to captivate discerning homebuyers.
10 Reasons to Move to Frederick County
Close to Washington, DC, and Baltimore
Diverse, Growing Economy
A Mix of Housing Styles and Prices
Natural Beauty and Park Space
Historic Heritage
Growing Arts and Cultural Scene
Extensive Restaurant and Shopping Options
Access to Numerous Interstates and US Highways
County/State-operated Public Transportation
Expansive Healthcare Services
Cost of Living in Frederick County
Frederick County's many desirable aspects and sought-after communities mean homeowners get a lot for their somewhat above-average cost of living. Most of this is due to the county's many high-end homes: luxury homes in Frederick County have a median listing price of around $1.3 million. These spectacular homes push the county's median sales price up into the mid-$500s, compared to state and national averages in the $300s. However, with both luxury properties and more affordable options, would-be buyers can determine their housing costs to a large extent.
When compared to similar counties and cities in Maryland, however, the cost of living in Frederick County becomes much more appealing. In Ellicott City, the cost of living is more than 30% higher than the nation, while the city of Frederick's cost is around 10% higher than the nationwide living cost. Homes for sale in Ellicott City list for a median price of around $750,000, while the median price for homes in the city of Frederick is closer to $600,000.
Rental prices are above national averages but generally in line with regional prices ranging from studios and one-bedrooms around $1,600 per month to three to four-bedroom homes in the upper-$2,000s. Total costs for utility services like electricity, gas, water, cable, internet, and trash are typically close to national and state averages.
However, Frederick County also offers some notable cost of living advantages. Despite convenient access to many quality options, Frederick County's healthcare spending is roughly 15% below nationwide levels. While transportation costs in Maryland can be somewhat high overall, Frederick County sees lower levels closer to national averages, thanks in part to generally lower gas prices. Groceries and food prices are broadly in line with the rest of the state and region, as is the cost of entertainment.
Frederick County Job Market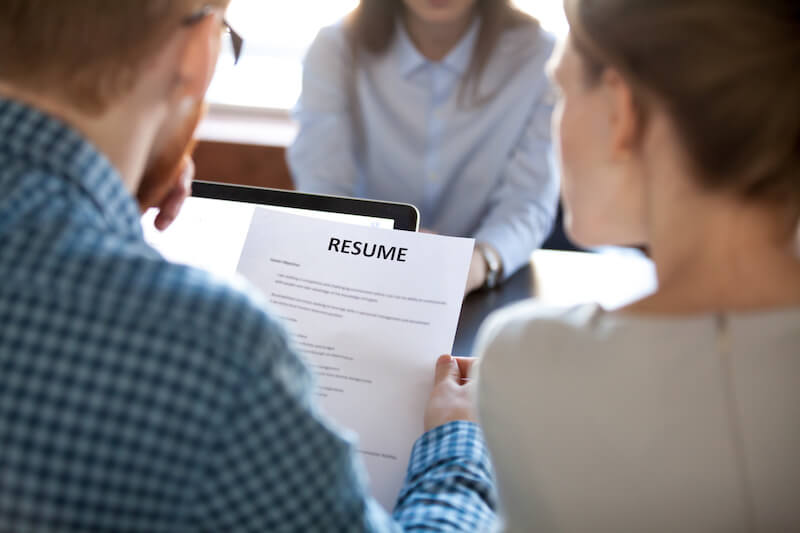 Frederick County residents benefit from proximity to two large metropolitan areas: Washington, DC, less than 50 miles southeast, and Baltimore, approximately 50 miles east. In particular, the former city's thriving economy includes various private companies and nonprofits. However, there's no doubt the federal government is one of the most significant employers in the region, with dozens of federal agencies, military bases, and associated facilities all within commuting distance.
In fact, in Frederick County itself, Fort Detrick is the single largest employer. And with Frederick County being home to many of the best places to live near Fort Detrick, those employed and stationed there put more money back into the county's economy.
Local government is close behind, with Frederick County Public Schools, Frederick County Government, and the City of Frederick also providing significant jobs. In addition, medical systems and biotech companies employ many Frederick residents, including Frederick Health, Leidos Biomedical Research, the Frederick National Laboratory, AstraZeneca, and Thermo Fisher Scientific.
Popular Industries in the Area
As noted above, government work and positions associated with it are among the top industries in Frederick County, followed closely by medical and biotech. This latter group is even more notable when factoring in nearby Baltimore's health facilities, among the best in the region and the nation.
Education is also significant, including local public and private schools, several nearby colleges, and prestigious institutes of higher education in Baltimore and Washington.
Meanwhile, tech companies are also a growing part of the local economy, as are manufacturing and logistics. Finally, agriculture (including a large number of breweries and wineries) remains a notable part of local life and the economy, as evidenced by the rural character of much of the county.
Things to Do in Frederick County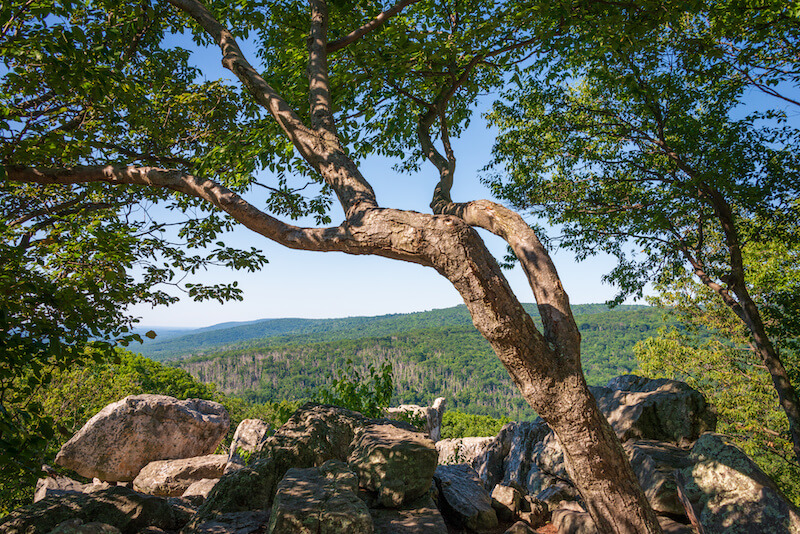 No matter what future residents enjoy doing, chances are it's easy to find in Frederick County or within a short drive.
Outdoor Activities
Residents of Frederick County have a wide selection of town and neighborhood parks available, including Baker Park and Carroll Creek Park in the city of Frederick, which offer walking trails, landscaped areas, and event space.
Frederick County is also the gateway to the mountainous Appalachian region on the state's western side. One of the best local options to experience this serene natural environment is Catoctin Mountain Park, located near the town of Thurmont. It provides more than 25 miles of hiking trails and opportunities for fishing, camping, picnicking, and more.
The opposite side of the county includes miles of land along the Potomac River, accessible via parks like the C&O Canal National Historical Park, which follows the canal's path all the way to Washington, DC.
Local Attractions
The heart of the county lies in the city of Frederick, home to a quaint, historic, and walkable downtown area packed with shops and other local businesses. Many reside along Patrick Street, where shoppers can find everything from antiques and books to spices, clothing, toys, wine, and much more.
This area is also home to the National Museum of Civil War Medicine, part of the county's rich Civil War heritage you can also experience at Monocacy National Battlefield, known as "The Battle that Saved Washington." Frederick also offers entertainment and cultural options at spots like The Weinberg Center for the Arts and numerous art galleries.
Restaurants & Nightlife
Residents certainly won't go hungry in Frederick County, with a seemingly endless selection of diverse, delicious restaurants in downtown Frederick. These include Firestone's Culinary Tavern, Lazy Fish Sushi, and Sabor De Cuba, among many others. However, there are also top options outside the city of Frederick, like The Main Cup in Middletown.
Those who love a good drink will also have plenty to like about Frederick. The county is home to several notable breweries, distilleries, and wineries, like Tenth Ward Distilling Company, Orchid Cellar Meadery and Winery, and Brewer's Alley, a microbrewery and restaurant in the downtown district. There's even the Frederick Wine Trail, a chance to explore the county's beautiful rural areas and try multiple local wines.
Frederick County Climate
Like much of the mid-Atlantic region, Frederick County has a temperate climate with four distinct seasons. The year starts with relatively cold winters, with highs rarely reaching the mid-40s in January and February. Temperatures rise quickly through the 50s and 60s in March and April, eventually reaching the year's highs in the mid-to-high 80s by June. Frederick remains hot and can be humid during the peak of summer, though typically less so than other nearby areas.
Rain in Frederick County is fairly evenly distributed throughout the year, with roughly three inches per month between March and November. The county also sees roughly 200 sunny days yearly, close to the national average. However, it's important to remember that portions of Frederick County sit at higher elevations, which can mean cooler weather overall.
The weather turns cool rapidly in October, falling from the 70s to the mid-50s by November. With relatively moderate conditions year-round, each season offers something to those who prefer it, with no one standout time of year climate-wise.
Traffic in Frederick County
Getting around Frederick County is primarily accomplished via the area's network of major highways, including Interstates 70 and 270 and US Highways 15, 40, and 340. Roughly 80% of workers commute by car, with another 10% carpooling.
Traffic patterns mirror most other places, peaking during the morning and afternoon rush hours. While traffic tends to flow toward Washington and Baltimore in the morning and back in the afternoon, there are also smaller regional patterns, including in and outflows from the city of Frederick at similar times.
A typical drive to Baltimore or DC takes roughly an hour. About half of residents have a driving commute between 10 and 30 minutes, while 20% commute more than an hour daily. Overall, daily commutes in Frederick County average around 30 minutes, similar to those experienced when driving in Ellicott City. Compared to the DC metro area, Frederick County has both a higher proportion of short commutes under 15 minutes and long ones over an hour.
Alternative Routes
Outside of Frederick County's major routes, a variety of county and local roads provide alternatives for various uses. State Routes 28 and 464 run east to west closer to the Potomac River, while State Routes 75, 85, and 194 are other options for those traveling north-south.
State Route 355 parallels Interstate 270 for much of its length, as does State Route 144 for Interstate 70. Rural areas of the county also offer an extensive network of backroads.
However, these are best when major routes are heavily congested, as they can add significant distance and time due to fewer direct routes and slower speed limits.
Frederick County Public Transportation
Despite its mainly suburban and rural nature, Frederick County has several methods of public transportation for those looking to get around without a car.
The county operates its own Transit Service, which offers a network of bus routes, shuttles, and paratransit for seniors and people with disabilities. Transit Services are funded entirely by the county. Riders can request route deviations of up to three-quarters of a mile on certain routes, allowing them to be picked up or dropped off closer to their desired location.
There are also numerous MARC rail service stops in the county, including Frederick, Monocacy, the Point of Rocks community, and the city of Brunswick, all along the Brunswick Line running between Washington, DC, and Martinsburg, West Virginia. Fares range from $6 to $14 each way, with weekly and monthly passes also available for regular travelers.
MTA commuter bus service operates throughout the county to a variety of destinations, with one-way fares between $4 and $8. Both services are geared strongly toward commuters, with service peaking during rush hours and often reduced or eliminated on weekends.
In addition, ridesharing services like Uber and Lyft operate in the county, though their availability and price may vary widely depending on location, demand, and time of day.
Schools in Frederick County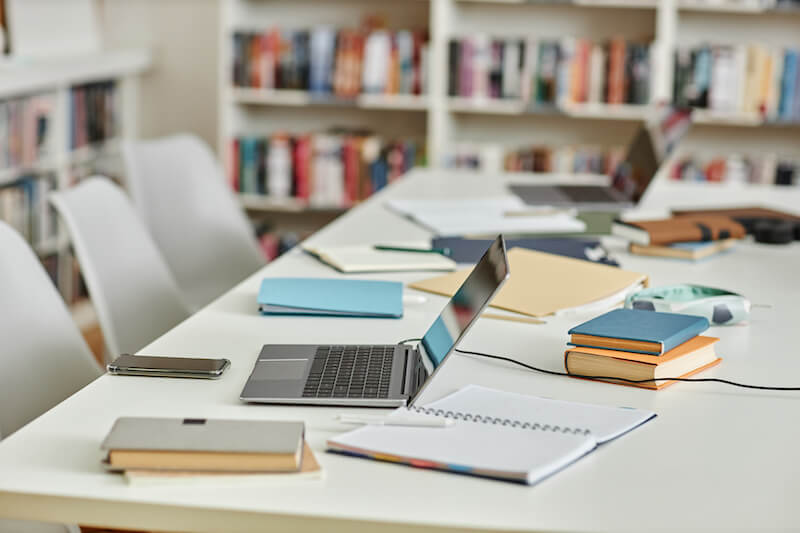 Education options are plentiful in Frederick County, from preschool to post-grad. Frederick County Public Schools operates about 40 elementary schools, over a dozen middle schools, and a similar number of high schools, serving nearly 50,000 students. Alternative options include the hands-on Career and Technology Center and special-education-focused campuses.
Almost all county public schools received a four or five-star rating from the state of Maryland. There are also many options for private K–12 schools in Frederick County, including Friends Meeting School, the arts-based Lucy School, and a variety of religiously affiliated options.
County residents can attend Frederick Community College, which offers a variety of associate degrees in various disciplines alongside certificates and other courses. Other local colleges include Hood College, a private four-year school in Frederick offering undergrad and graduate degrees, as well as Mount St. Mary's University in Emmitsburg.
Those willing to commute also have extensive options in the Washington, DC, and Baltimore areas—including prestigious choices like Johns Hopkins and Georgetown University.
Frederick County: Open Spaces & Big-City Accessibility
Frederick County, Maryland, with its blend of scenic beauty and evolving infrastructure, presents an enticing option for real estate enthusiasts and prospective residents. Its vibrant community, rich history, and vast open spaces create an irresistible allure, and the homes, condos, and townhomes in Frederick County offer something for every homebuyer. As urban sprawl extends its reach, finding a place that offers serenity while still being rooted in progress is a rarity. Frederick County stands as a testament to such a balanced juxtaposition, making it a top contender for those seeking a harmonious living experience in Maryland.
Looking to live in Frederick County? Call The Bob & Ronna Group of Berkshire Hathaway HomeServices with Maryland Real Estate Advantage at (410) 465-4440 to speak with a real estate agent who can help you find the perfect home in Frederick County.