Moving to Ellicott City: 13 Things To Know (2023 Guide)
Posted by Brian Alexander on Wednesday, May 31, 2023 at 9:15 AM
By Brian Alexander / May 31, 2023
Comment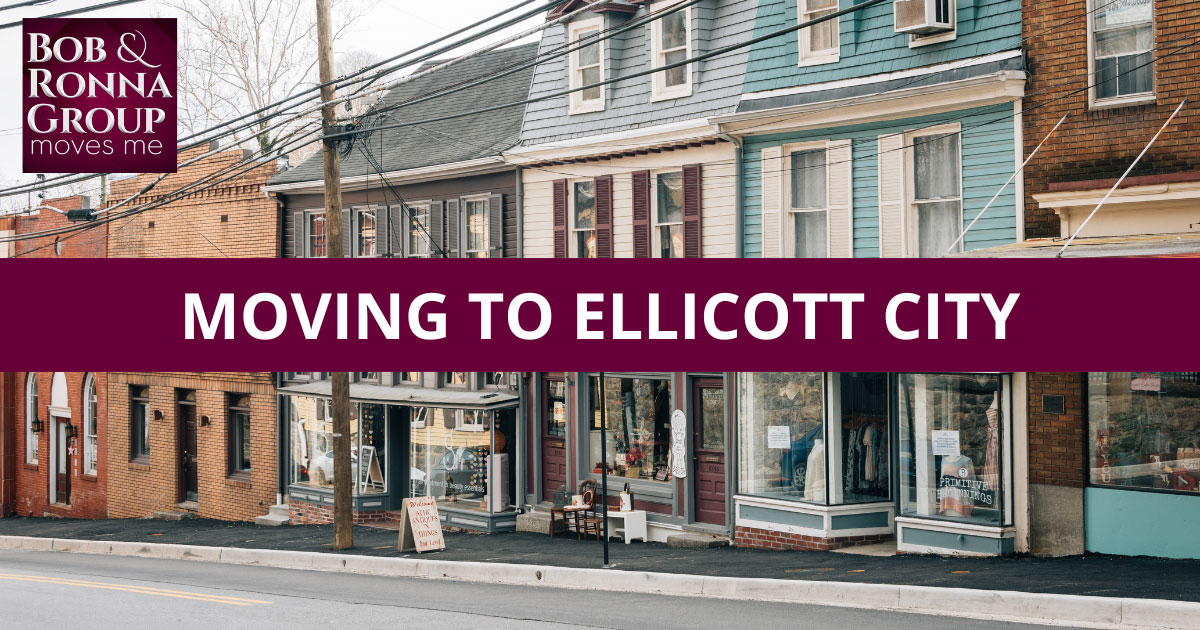 Steeped in history, Ellicott City, Maryland, is an unincorporated town nestled inside metropolitan area of the city of Baltimore. Ellicott City is the site of the oldest operating train station in the U.S., and the downtown Ellicott City Historic District rests between the Tiber and Patapsco rivers. Its location provides opportunities for sightseeing, fishing, and other water sports. The 2015 population estimate places the number at almost 71,000 people, a growth of around 1,000 people a year since 2010.
Despite the community's relatively small size, residents can enjoy some big-city flavor. The Baltimore metro area has more than 2.7 million residents and one of the highest median household incomes in the country. That combination provides some great economic opportunities, as well as some wonderful entertainment options — all this in addition to the natural beauty of the scene.
But do these potential virtues make Ellicott City a great place to live? The best way to determine the suitability of a new home is advance research. There are many things to consider, including the cost of living, job market, entertainment scene, and educational infrastructures. Here are a few things to contemplate before moving to Ellicott City.
7 Reasons to Live in Ellicott City
With the perfect balance of modern convenience and historic charm, it's no wonder why many people choose to move to Ellicott City. Here are a few of the best benefits to living here:
The 337-acre Centennial Park offers a paved trail along Centennial Lake, where people can boat and fish.
Residents are less than 40 miles away from Washington D.C., Baltimore, and Annapolis.
Main Street in the downtown area is filled with dozens of local restaurants and shops.
History is alive in the community, with many homes dating back to the 1960s or earlier.
Patapsco Valley State Park is over 16,000 acres of outdoor recreation opportunities, including 70 miles of maintained trails.
With US 29, US 40, and I-70 running through the community, residents are well-connected to other parts of the state.
The community hosts regular events like the Main Street Music Festival and Midnight Madness.
Cost of Living in Ellicott City
As you might expect from its location near Washington, D.C., the cost of living in Ellicott City is a bit higher than normal. Using a scale where 100.00 represents the cost level of the typical U.S. city, Ellicott City scores 137.3. That means it would take about $137 to purchase the same amount of goods and services as $100 in the typical community. Of course, this rate does not impact every resident equally, as lifestyle and habits can save or cost additional money.
The median home cost for the city is around $650,000, which is greater than the state median of $405,000. For reference, the U.S. equivalent is $400,000. A studio apartment in the city will cost about $1,140, while the same apartment elsewhere in the metro community would cost about $862.
One-bedrooms within the city limits generally run about $1,900 per month, but renters in the suburbs can save more. Nationally, a similar-sized unit would cost about $1,700 per month. Two-bedrooms will generally cost about $2,200 in the city and $1,342 around the outskirts monthly. Three-bedroom houses or apartments generally cost about $2,700 per month, and the largest four-bedroom options about $3,300.
Overall grocery costs are generally about 7.7% higher in Ellicott City than is typical for the nation. This cost level is fairly close to those related to utilities and transportation costs, both being 8.5% more expensive. Miscellaneous costs such as repairs and clothing will ordinarily cost about 20-50% higher. However, residents actually save money in health care costs, with them being 14.5% more affordable than average.
Ellicott City Job Market
In part because of the proximity to the nation's capital, Ellicott City has more large company headquarters than would be assumed for an area under 100,000 people. Lorien Health Services is one of the largest private employers in the Ellicott City economy with 750 employees. The company reaches annual revenues of about $175 million providing nursing, rehabilitation, and assisted living support for seniors.

Lovers of baked goods in Maryland likely have Wilkins Rogers Mills to thank. This company has provided flour and cornmeal products to local bakeries and food-service companies for more than a century. They currently employ about 175 people and boast profits of $300 million a year. Those working in car repair or sales may find a career with O'Donnell Honda. The small car company has about $5.5 million in yearly sales with 45 people on staff.
Educational professionals will find several opportunities for positions within this field. The largest employer in the city is Howard County Public School System. With more than 8,400 employees, they provide education for students within Howard County, Maryland. Glenelg Country School is another option, providing private education for preschool through high school levels. Established in 1954, Glenelg achieves revenues of about $30 million a year.
These are just the major employers with offices in Ellicott City. A significant number of residents commute to positions in other communities in the Baltimore metro area.
Popular Industries in the Area
Like most communities, Ellicott City residents work in a wide variety of fields. However, more than half of all workers are focused on four industries. Around 19.6% of people work in professional, scientific, and technical services. Health care and social assistance staff make up about 13.5% of those employed, about 5,000 people. Providing education for inquiring minds is important work in this city, occupying 12.7% of the workforce.
Rounding out the top four, about 3,635 people work in some kind of public administration field. This is about 9.82% of the working population.
Things to Do in Ellicott City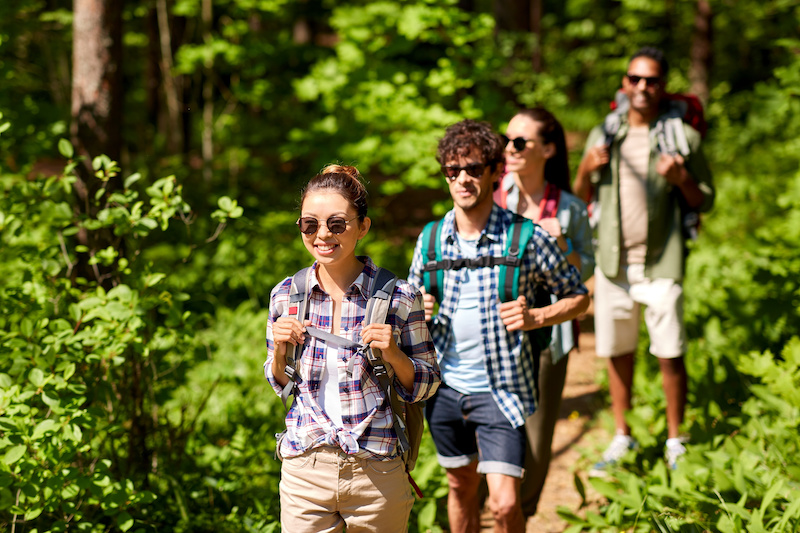 Residents and visitors alike will find no shortage of activities and things to do in Ellicott City for occupying time and thrilling the mind. The community is filled with historical landmarks, public parks, tourist attractions, and more. With just a little research, almost anyone can find fun ways to pass the weekend or clubs to fill free time.
The Ellicott City Firehouse Museum provides visitors with a history lesson through a great set of model railroad memorabilia. Those drawn to the supernatural side may prefer visiting yesteryear through one of the many Howard County Ghost Tours. With a little exploration, residents can find activities and attractions they never knew they enjoyed.
Outdoor Activities
Despite the metro area having almost three million residents, there are still many green spaces for outdoor lovers. Fresh air is often one of the most underappreciated aspects of learning to relax. Patapsco Valley State Park offers more than 30 miles of greenery along the Patapsco River, featuring a total of eight developed recreational areas within more than 16,000 acres. Visitors can enjoy hiking, fishing, camping, and horseback riding over more than 200 miles of trails.
Clark's Elioak Farm is fresh air fun of a different kind, including a walk down a trail in the Enchanted Forest. The area features a petting farm, pony rides, a cow train ride, and a pumpkin patch in the fall.
Restaurants, Breweries, and Bars
They say you can tell a lot about a community by what its people eat and drink. Brews and meals are as much a part of human life as any other cultural element. For craft beers and menus featuring locally grown ingredients, check out the Manor Hill Tavern and Brewery. Try the Citra Spendor IPA or the Farm Fuzz wheat beer, along with an order of Brussels sprouts covered in buffalo sauce and blue cheese crumbles.
The White Oak Tavern is another place for drinks and good food. Start with a cheese board and a plate of smoked chicken wings and finish with an eggplant Parmesan sub or a chicken cheesesteak.
Nightlife
Things don't have to end with the daylight. Ellicott City offers several late-night gathering places to melt away the stress of the day. Visit the Judge's Bench for the largest collection of single malt whiskies in the state, along with more than 100 different beers. The kitchen also makes a variety of quick meals like vegan burgers and flatbread cheese pizza.
Dance the night away at the Mosaic Nightclub inside the Power Plant Live. The club features DJs and a high-energy environment full of the hottest music for dancing and an outdoor patio for relaxing conversations. When you're searching for something new, take a stroll around the Power Plant Live community for more restaurants, bars, and entertainment.
Ellicott City's Climate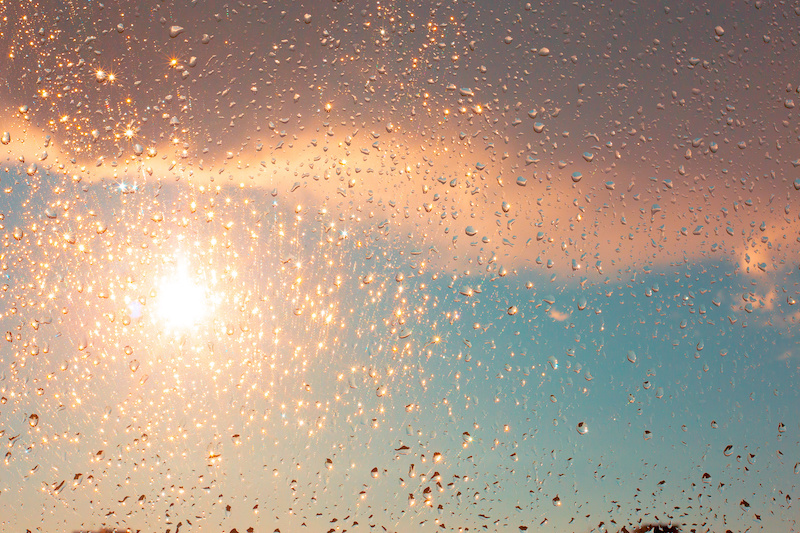 Ellicott City's climate is fairly average for communities within the U.S., getting more rain but less snow than the typical town. The annual average rainfall for the city is 45 inches, which is seven more than the national average. However, the community only gets 18 inches of snow each year, compared to the nationwide standard of 28 inches. The sun shines 206 days out of each year, similar to the 205 U.S. norm.
The hottest month of the year is July, with temperatures reaching 88 ºF. The coldest month is January, with overnight lows dropping to 24 ºF. Anyone considering visiting would do well to travel during May, June, or September. These months provide the best combination of mild temperatures and sunny weather.
Traffic in Ellicott City
Despite Ellicott City's smaller size, the average commute among residents is 30.7 minutes. That's longer than the U.S. average of 26.4 minutes, likely because so many people work outside the city limits. However, almost half the population travels less than 24 minutes one-way. The community is overwhelmingly an auto culture, with 83.1% of all commuters driving to work alone. Only 7% carpool, and another 2% use mass transportation.
Commuting and parking within Ellicott City are usually painless. The city is full of free parking spaces, in addition to those that require visiting a specific organization. However, commute times outside the city can occasionally be accompanied by delays. Driving from Ellicott City to Baltimore will take about 22 minutes during the best traffic but can take as long as 45 minutes during the evening rush. Traveling to Washington, D.C. takes just over an hour in low traffic, but the commute home from work may add another half hour.
Rush hour traffic follows the usual patterns. By 6 a.m., traffic on highways is already picking up with delays up to about five minutes. The heaviest morning traffic on weekdays begins at about 8 a.m., and levels remain fairly constant until the evening rush. The heaviest traffic of the day typically begins at about 4 p.m. and lasts until about 7 p.m.
Alternative Routes
Those driving in Ellicott City will get familiar with two main east-to-west highways going through the community, I-70 and U.S. Route 40. Both move through the northern edge of the city and can serve as backups. In a pinch, Frederick Rd / Main St and Maryland Route 99 / Rogers Ave will cover the same ground in the case of highway delays.
U.S. Route 29 is the fastest way to go north to south, with the highway branching off to Maryland Route 100 towards the south. St Johns Ln, Centennial Ln, and Bethany Ln are all options for traveling a similar path.
Public Transportation in Ellicott City
Although most of the people in town drive their own cars, public transportation in Ellicott City is available. The Regional Transportation Agency of Central Maryland manages 15 routes through several counties within the state. Fares begin at $2 per ride or 10 rides for $15. Commuters looking to shave a few miles off their drive can utilize the network of park-and-rides managed by the Maryland Transit Administration. Each one-way trip will cost about $2 at full fare, but frequent users can purchase seven-day passes for $22.
Finally, those commuting to Baltimore or Washington, D.C., can use the Maryland Area Regional Commuter train. The line stops at five places within Howard County and travels to the farther away places for between about $6 and $13. The actual cost is linked to the distance traveled per trip.
Ellicott City Schools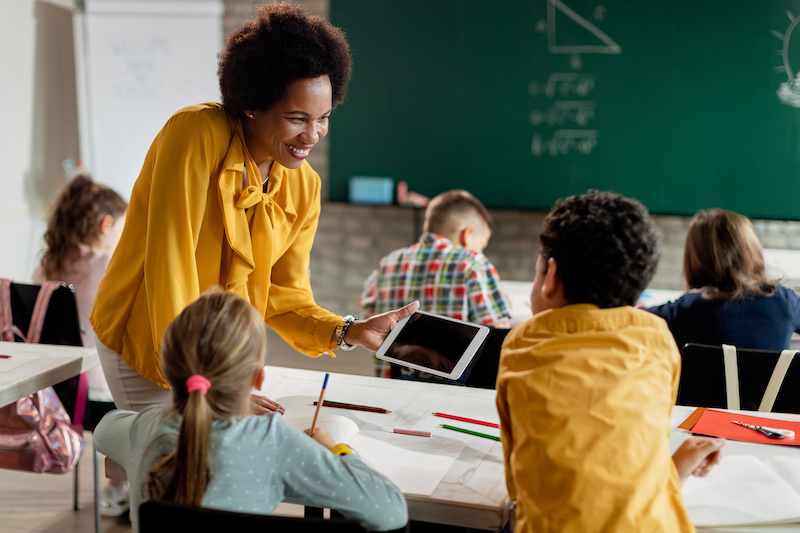 Students attending schools in Ellicott City will primarily be served by two main public school districts, although only Howard County Public Schools directly serves the community. The district manages 77 schools and a total of about 57,900 students. In addition to three education centers, there are 42 elementary schools, 20 middle schools, and 12 high schools. The district does not currently manage any charter schools. Of the total staff, around 4,750 are teachers providing direct instruction.
There are several private schools within the community. Chapelgate Christian Academy has about 309 students and a student-to-teacher ratio of 12 to 1. Resurrection-St. Paul School provides instruction for grades prekindergarten through 8th. They have about 412 students and a student-to-teacher ratio of 13 to 1.
As for higher education, there are no universities or colleges in Ellicott City, but Howard Community College is located about six miles away in the city of Columbia, Maryland. The school has about 35,360 students and around 1,350 academic staff.
Old World Charm & New Amenities Await in Ellicott City
Ellicott City offers new residents a great mix of historical intrigue and modern flavor. Those interested in moving to the Baltimore, Maryland, metro area would do well to consider this their new home, whether they're looking for a home in an Ellicott City 55+ adult community, a condo in downtown Ellicott City, or an Ellicott City new construction home.
If you're looking for your Ellicott City dream home, contact The Bob & Ronna Group of Berkshire Hathaway HomeServices with Maryland Real Estate Advantage at (410) 465-4440 to get in touch with an Ellicott City real estate agent who can help find the perfect place for you.