Moving to Baltimore County: 10 Reasons Baltimore County Is Calling You Home
Posted by Bob and Ronna Chew on Wednesday, April 26, 2023 at 12:22:03 PM
By Bob and Ronna Chew / April 26, 2023
Comment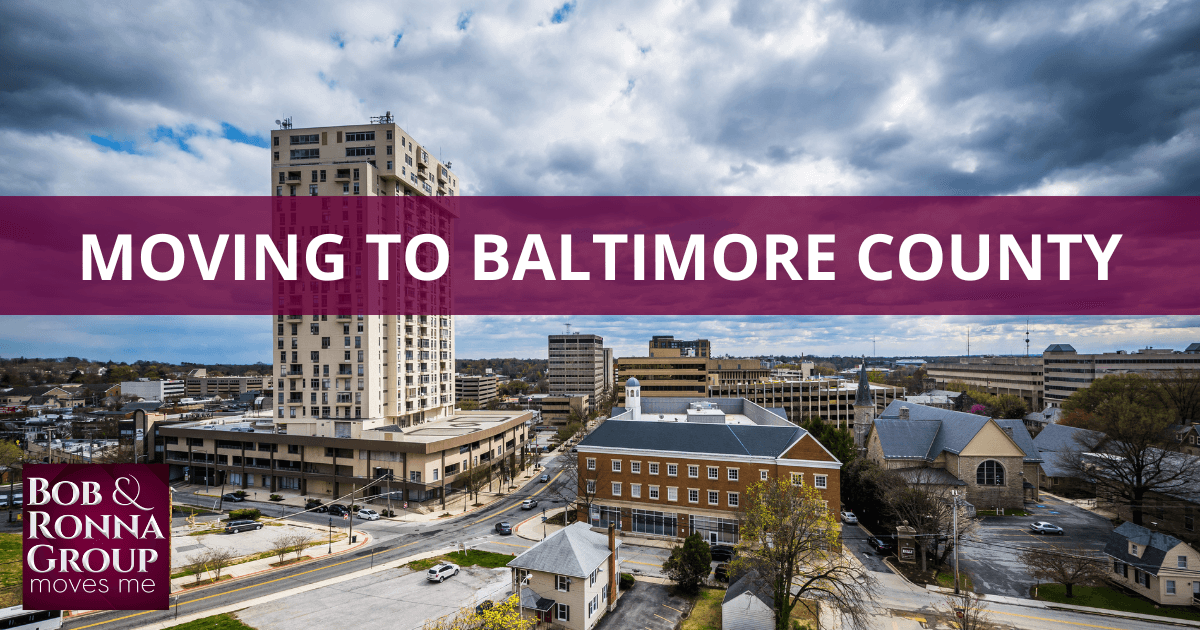 Whether you're looking for urban living or a more rural retreat, Baltimore County, Maryland, is a beautiful place to call home. With its rich history and thriving job market, it is no wonder that many people are considering moving to this area. However, there's an endless list of things to know before moving to a new home, and relocating to a new place can be doubly complicated, especially if you are unfamiliar with the area. The following information will help you make an informed decision about moving to Baltimore County, Maryland.
10 Reasons to Move to Baltimore County
Walkable neighborhoods
Small-town feel
Quick access to Baltimore
Booming economy
Excellent education opportunities
Rich local history
Thriving arts scene
Outstanding local restaurants
Waterfront homes and activities
Idyllic parkland
Cost of Living in Baltimore County
Baltimore County is more affordable than much of Maryland, especially for housing, transportation, and grocery costs.
The county is about 7% less expensive than Maryland's average. Its most affordable communities include suburbs of the city of Baltimore, like Arbutus, Rosedale, Hampton, Dundalk, and Lutherville.
Housing in Baltimore County is about 23% less expensive than the state average, with the median home cost at $321,600. In comparison, homebuyers moving to Ellicott City—which neighbors Baltimore County—can expect a median home listing price of close to $900,000.
Renters can expect to pay about $1,080 for a studio, $1,250 for one bedroom, $1,550 for two, $2,010 for three, or $2,300 for four. Meanwhile, the median monthly owner cost, which includes a mortgage, utilities, insurance, and other miscellaneous expenses, is $1,479.
Transportation in Baltimore County costs about 3% less than in the rest of the state. Gas averages about $3.53 per gallon, while a monthly bus pass costs $77.
Meanwhile, residents of Baltimore County spend an average of $5,447 on groceries each year, about $454 per month.
Healthcare costs are on par with the rest of Maryland. Fortunately, healthcare in Maryland is almost 15% less expensive than the national average. Maryland has one of the best healthcare systems in the country, with the lowest annual private health insurance premiums of any state.
Baltimore County Job Market
Baltimore County has a thriving, diverse economy, with over 21,000 businesses employing nearly 282,000 people.
Based in Woodlawn, the US Social Security Administration is the county's largest employer, boasting around 10,000 employees. Baltimore County is also home to the Centers for Medicare & Medicaid Services, employing another 4,000.
Amazon has several distribution centers in Baltimore County communities, including in the Halethorpe area and the Sparrows Point community, and has about 9,000 employees.
The University System of Maryland is the county's third-largest employer, with 5,478 employees. Meanwhile, the Baltimore County Community College system has another 2,578 employees.
Healthcare providers are some of the largest employers in Baltimore County, including MedStar Franklin Square Hospital Center, Greater Baltimore Medical Center, and University of Maryland St. Joseph Medical Center.
Although headquartered in Baltimore, global investment management firm T. Rowe Price has a 72-acre campus in the Owings Mills community, which employs 3,450.
Other notable businesses headquartered in Baltimore County include The Baltimore Life Insurance Company, BD Biosciences, JMT, KCI, and USA Lacrosse.
Popular Industries in the Area
Baltimore County relies on nine essential industries for 50% of the area's employment and predicts these industries will account for 75% of the county's job growth through 2024:
Transportation, distribution, and logistics
Construction
Manufacturing
Education
Healthcare
Government
Financial services
Professional and business services
Information technology
The presence of several colleges helps promote a strong education sector and provides talent and other resources for industries like information technology and healthcare. The university-affiliated bwtech@UMBC Research and Technology Park provides Cyber, GovTech, and BioTech incubators to support entrepreneurial ventures in the county.
Meanwhile, Tradepoint Atlantic offers a 3,300-acre global logistics center with onsite rail, a deep water port, and excellent highway access, making Baltimore County a key location for manufacturing, transportation, and distribution.
Things to Do in Baltimore County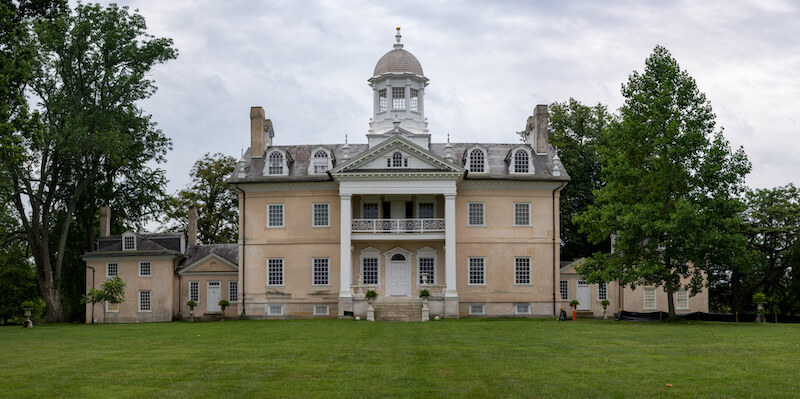 Baltimore County boasts countless things to do, from hiking through scenic parks to enjoying live music and savoring fresh food. With such a diverse selection of activities, Baltimore County has something for everyone.
Outdoor Activities
With over 10,000 acres of parkland, over 200 miles of waterfront, and six public golf courses, Baltimore County offers a wealth of opportunities for outdoor recreation.
Baltimore County boasts numerous scenic parks where visitors can enjoy hiking, biking, boating, and other sports. Learn about Maryland's rich history at Fort Howard Park, catch a live performance at Holt Park, or play mini golf at Merry Meadows Recreation Farm.
Ninety marinas and yacht clubs support boating and crabbing in the Chesapeake Bay. Meanwhile, Lake Roland, Liberty Reservoir, and Loch Raven Reservoir provide inland opportunities for fishing and boating.
Baltimore County Golf operates five championship golf courses throughout Baltimore County. The county also has several private clubs, with developments like Country Club Estates offering golf course homes mere steps away from immaculate greens.
Local Attractions
Exciting local events, historic sites, and museums mean there is always something to do in Baltimore County.
The city of Catonsville became the county's first designated Arts and Entertainment District in 2019. Catch a summer concert at the Lurman Woodland Theatre, peruse the community's art galleries, or enjoy various festivals and parades.
Experience late-Georgian architecture and two centuries of American history at the Hampton National Historic Site near the Towson community. In 1790, this expansive luxury home was likely the largest private residence in the country.
Museums like the Fire Museum of Maryland and the Glenn L. Martin Maryland Aviation Museum provide even more opportunities to learn about the state's rich history.
Restaurants & Nightlife
Baltimore County offers a thriving nightlife scene and restaurants serving a delightful mix of world cuisines and locally-inspired dishes.
Start the day with breakfast at Cunningham's Cafe & Bakery, then try the fresh catches at BlueStone in the Timonium community or savor a hand-cut steak at The Oregon Grille in the Hunt Valley area.
Over a dozen breweries, distilleries, and vineyards call Baltimore County home. Explore the Piedmont Wine Trail, see how Guinness brews its world-famous beer, or enjoy the self-serve taproom at Pooles Island Brewing Company.
Meanwhile, bars like Morsbergers Tavern and the Fish Head Cantina & Rockin' Sushi Bar fill the night with live music and fun activities like karaoke, music bingo, and trivia.
Baltimore County Climate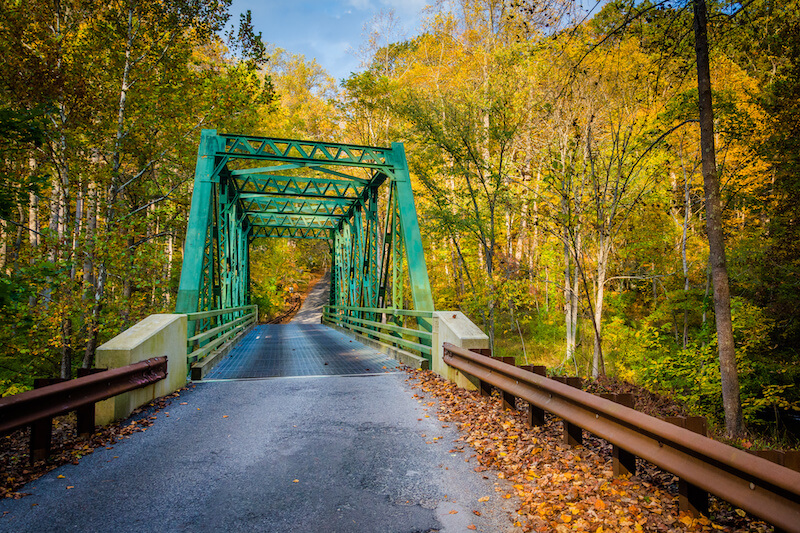 Most of Baltimore County experiences a humid subtropical climate characterized by warm summers and cool, dry winters.
January averages lows of 25 degrees and is the county's snowiest month. However, Baltimore County typically receives just 20 inches of snow annually, lower than the US average.
Springs are mild, with temperatures ranging from the high 40s to the high 70s. This season is one of the most comfortable times of year to visit Baltimore County, although visitors can find more festivals and outdoor events in the summer.
Summers in Baltimore County can be humid due to plenty of rain, but May and June are still some of the area's most comfortable months. July is the hottest month, with an average high of 87 degrees. It's also the county's most humid month, but humidity typically remains low throughout the year.
In the fall, hotel rates decline as the temperatures begin to drop. From September to November, daily lows average in the upper 40s and highs in the mid-60s. Residents and visitors can enjoy stunning fall foliage from mid-October through early November.
Traffic in Baltimore County
Many communities in Baltimore County face little traffic while getting around town, but traveling into Baltimore City or DC can mean more congestion.
Drivers in the Baltimore area have an average commute time of 31 minutes, about five minutes longer than the national average. Rush hour lasts from 7:00–9:00 a.m. in the mornings and 4:00–6:00 p.m. in the evenings.
Residents of Baltimore suburbs like Towson, Catonsville, or Rosedale can typically reach the city center in about 15 to 20 minutes. With heavy traffic, this drive can take up to 45 minutes. Meanwhile, traveling across the county from homes in Freeland generally takes about 38 minutes.
Commutes to Washington, DC, vary depending on whether drivers pass through Baltimore to reach it. Halethorpe residents can expect to arrive in about 70 minutes, while Towson drivers can expect to spend at least 90 minutes on the road.
Many communities in Baltimore County have paid parking in their business districts to ensure quick access to shops and restaurants. Options include garages, lots, and on-street parking.
Alternative Routes
Drivers can avoid some of Baltimore County's heaviest traffic by opting for alternative routes during rush hour.
Drivers heading into Baltimore from western suburbs like Woodlawn and Lochearn can take MD-26 to avoid the interstate. Catonsville residents might opt for MD-144. Coming from the northeast, drivers can use MD-147. Meanwhile, MD-25, MD-45, MD-146, and Greenspring Avenue offer alternatives to I-83 heading north and south.
The express lanes on I-95 between I-895 and the homes in White Marsh also let drivers bypass much of the interstate's traffic but can get busy during rush hour or holidays.
The Maryland Department of Transportation offers an interactive map with road closures, traffic incidents, and traffic cams to help drivers plan their routes.
Baltimore County Public Transportation
Buses, subways, trains, and ride-share services allow residents to navigate Baltimore County without a personal vehicle.
The Maryland Transit Administration operates the bus lines and subways in Baltimore County. Bus routes typically connect Baltimore City's outlying suburbs to the city center, with stations in communities like Woodlawn, Towson, and Sparrows Point. Meanwhile, subway lines link Baltimore to Hunt Valley and Owings Mills. For these services, a one-way trip costs $2, while a day pass costs $4.60.
MTA also offers two train lines in Baltimore County. The Penn Line has stops in the Middle River area, Baltimore, Halethorpe, and DC, with one-way fares ranging from $6 to $13. Meanwhile, the Camden Line can take Arbutus neighborhood residents to Baltimore or DC for $6 to $8.
CountyRide provides specialized transportation services for qualifying Baltimore County residents, including those living in rural areas the current bus lines do not service. Medical trips receive priority, but the program also organizes shopping and other trips.
Metro Ride Share offers a free service to find carpool and vanpool partners.
Schools in Baltimore County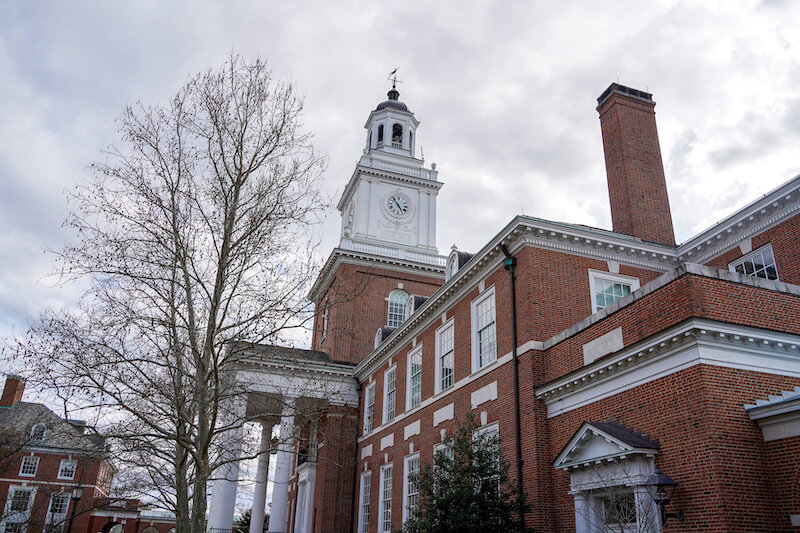 Baltimore County is a hub for educational attainment, boasting a comprehensive public school system and several public and private colleges.
Baltimore County Public Schools (BCPS) is the third-largest school system in the state. It serves over 111,000 students with 176 schools, centers, and programs, including 116 magnet programs tailored to students' needs and interests. Over 1,200 BCPS students also take courses at the Community College of Baltimore County, allowing them to earn college credits.
The Community College of Baltimore County (CCBC) offers over 275 associate degrees and certificate programs, more than any other college in the region. CCBC has full-service campuses featuring classes, training programs, events, and activities in Catonsville, Dundalk, and Essex. Meanwhile, Hunt Valley, Owings Mills, and the Randallstown community maintain extension centers.
The University System of Maryland has two colleges in Baltimore County. Towson University began as Maryland's first training school for teachers but now features eight colleges with 30 departments. Meanwhile, the University of Maryland, Baltimore County, specializes in natural sciences and engineering but has renowned liberal arts and social sciences programs.
Baltimore is home to the world-class Johns Hopkins University. While the highly selective private university is best known for its medical and engineering research, it offers more than 400 programs spanning various fields.
Baltimore County Offers the Best of Maryland Living
Moving to Baltimore County is an excellent choice for those looking for a vibrant and welcoming community. Baltimore County offers something for everyone with its varied neighborhoods, schools, and the booming job market. By taking the time to research different areas and understand the local culture, you can make a smooth transition to your new home. So if you are considering moving to Maryland, Baltimore County is worth a closer look.
Want to move to Baltimore County? Call The Bob & Ronna Group of Berkshire Hathaway HomeServices with Maryland Real Estate Advantage at (410) 465-4440. Our local real estate agents are ready to help you find your dream home in Baltimore County.