What Is Living in Annapolis MD Like? 13 Things to Know Before Moving
Posted by Brian Alexander on Tuesday, May 16, 2023 at 10:13 AM
By Brian Alexander / May 16, 2023
Comment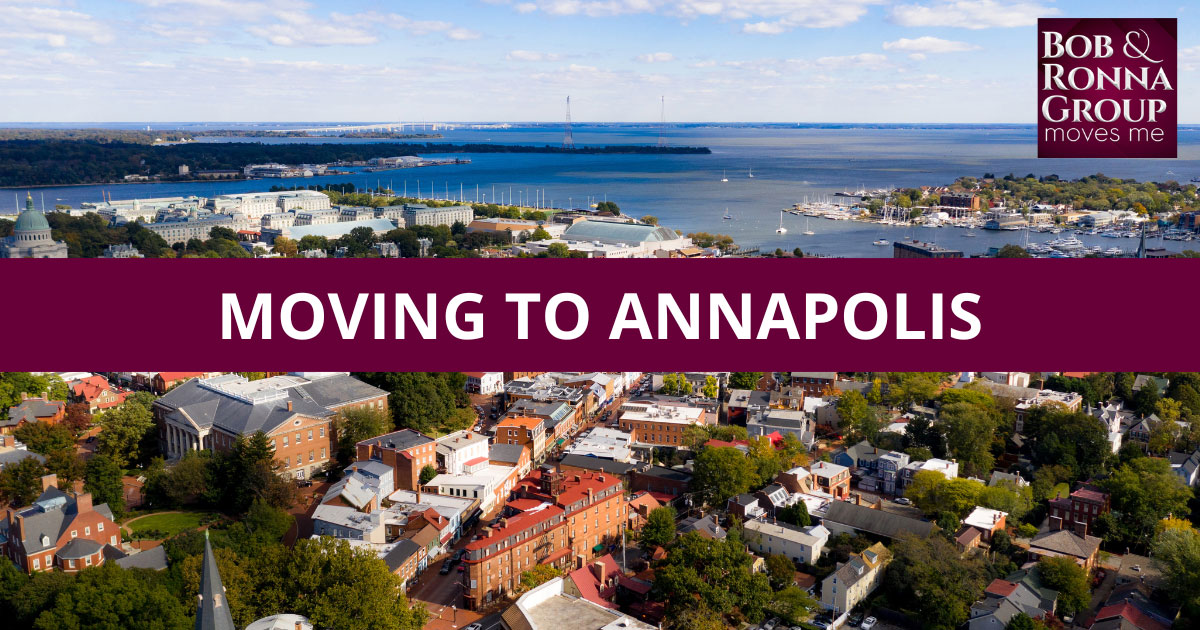 Living in Annapolis, MD
The city of Annapolis is the capital of Maryland and is ideally situated near the South River, the Severn River, and a 45-minute commute to Washington D.C. This east coast city is one of the nation's oldest, so it has a vibrant history, modern attractions, and plentiful amenities.
As such, hundreds of new residents move to the city and purchase Annapolis homes for sale every year. People enjoy visiting the Historic District, shopping at the City Dock, and dining on fresh seafood like the famous Chesapeake Blue Crabs the area is known for. The cost of living in Annapolis is a bit lower than in D.C. or Baltimore, which is a cost-effective perk for people commuting to either city. Furthermore, most find the calm environment away from the city and the abundance of natural elements to be relaxing.
So, is Annapolis a great place to live? Yes! And here are all the reasons why.
9 Reasons to Live in Annapolis
There is an endless number of reasons why Annapolis is such a popular place to live, but here are some of the best:
A rich history showcased by colonial architecture and charming streets.
Breathtaking waterfront views and a vibrant boating culture.
United States Naval Academy adds a sense of pride and patriotism to the city.
Lively festivals and events that celebrate the city's culture and community.
A diverse dining scene, featuring an abundance of fresh seafood options.
Numerous galleries, theaters, and music venues.
Proximity to Washington, D.C. allows for easy access to attractions and opportunities.
Warm and welcoming small-town fee with a strong sense of community.
Plenty of opportunities for adventure, with hiking, biking, and state parks to explore.
When living in Annapolis, residents have access to both the modern and the historic. This is one of those cities that truly has something for everyone.
Average Cost of Living in Annapolis, MD
One of the most significant expenses to prepare for when moving to Annapolis is housing costs. Those planning on investing in one of the homes with acreage in Annapolis or a house with a swimming pool can expect higher than average rates.
The housing market is somewhat competitive, with home values ranging from $400,000 to above $10 million. Around 40 percent of residents in Annapolis rent, and the average price for a 900 square foot apartment is about $1750 monthly.
Maryland has a state income tax that will vary depending on personal finances and qualifying deductions but is on par with national averages. Food prices in Annapolis are 7 percent more than the national average.
Transportation costs also vary depending on car payments (if applicable), insurance costs, the distance driven monthly, and required maintenance. On average, drivers can expect to pay around $2100 annually for insurance, registration, and fuel.
Utility costs in Annapolis are on par with national averages at approximately:
Electricity: $161 per month
Natural gas: $131 per month
Internet: $70 per month
Cable: $110 per month
Water: $60 per month
Anyone seeking daycare or pre-school services can expect to pay around $1600 per month, with private school tuition at grade school level averaging $12,000 annually. College and university tuition for in-state students is typically just under $7,000 per full-time semester.
Economy & Job Market in Annapolis, MD
Several economic fields are booming in Annapolis, and many well-known companies have their headquarters here. One primary reason is that there are seemingly always increases in new trade, commerce, and retail opportunities in the bustling seaport here.
Annapolis's position as a corridor between Washington D.C. and Baltimore allows it to have an economic stronghold amid the fields of federal, state, and local government entities. The State of Maryland and Anne Arundel County are the largest employers in the community.
Following government entities are military interests with the National Security Agency, Fort Gorge G. Meade, and the United States Naval Academy as significant employers. In addition to the NSA driving military information, the agency also leads the thriving tech industry in Annapolis, and several major providers such as ComTech Communications have major hubs here.
The city also serves as a major port of entry and shipping center for a wide range of goods and farm produce. The bustling tourism industry likely edges on this in Annapolis, which brings in $1.4 billion annually to the county's economy. Two major hospitality employers in the Annapolis business district include the Annapolis Waterfront Hotel and the Annapolis Yacht Club Restaurant, which each employs hundreds of local and seasonal workers.
Major Industries Across Annapolis' Commercial Neighborhoods
Many of the largest job sectors in Annapolis are rather profitable. Some of these industries include:
Government & Public Administration
Healthcare & Social Assistance
Maritime Trades & Fishing
Food & Accommodation Services
Technical & Scientific Services
Financial & Professional Business Services
Transportation & Warehouse
Retail Trades
Manufacturing, Mining & Construction
Education
The government sector employs around 220,000 people and is followed by leisure and hospitality services at 200,000 employees. Trade, transportation, and utility companies use just over 237,000, and business services employ nearly 82,000 people.
Top-Rated Things To Do in Annapolis, MD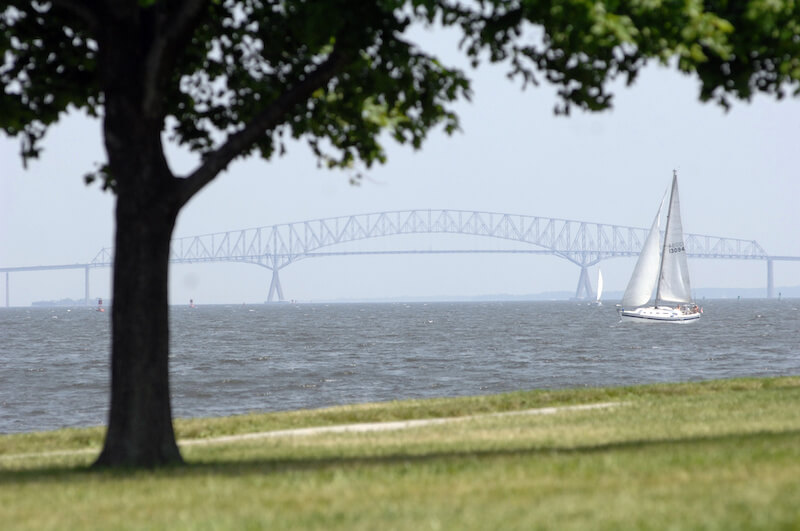 Being the state capital, Annapolis is home to many of the state's best historical sites, museums, and attractions. A vibrant arts district hosts numerous events annually, and the theater scene is blossoming with talented actors and premier shows.
As 'America's Sailing Capital,' there are numerous boat shows, and the bay is always alive with yachts, sailboats, anglers, and water explorers. Parks in Annapolis and hiking trails are abundant, and it's not unusual to see cyclists, joggers, walkers, and in-line skaters in droves all year long. Annapolis has a lot to offer, from the great outdoors to dining out and hitting the nightlife scene.
Outdoor Recreation in Annapolis
There's no shortage out outdoor activities in Annapolis. The 340 acres at Quiet Waters Park includes six miles of paved trails and several gravel pathways for hiking. The park has a mini-marina where rental bikes, canoes, kayaks, and rowboats are available. Dogs on leashes are welcome on trails, and there is an off-leash fenced dog park onsite.
Sandy Point State Park is on the Chesapeake Bay and boasts a mile of beaches and a marina for boat rentals. A small playground and picnic area are near the concessions stand. This park is on the East Atlantic Flyway, so many migratory birds can be spotted here.
The 17th-century Historic London Town and Gardens is open to visitors welcomed by costumed interpreters who lead guided tours of carefully reconstructed buildings. Self-paced tours are also available.
Annapolis' Tasty Restaurants, Pubs & Breweries
Places to eat, drink, and be merry are all across town. Vin 909 is a relaxed wine bar with a locally sourced New American menu. Their brick oven pizzas are wildly popular. Carpaccio Tuscan Kitchen and Wine Bar in the downtown district offers sophisticated Italian dishes and various vineyard delights.
Head to the Boatyard Bar & Grill for fresh, local seafood and regional classics, and don't miss their signature dishes and specials. Of course, the nano-brewery here serves imperial porters and ales to complement the menu. Looking for a pub with Gaelic grub? Head to the Galway Bay Irish Pub in midtown.
The Nightlife Scene in Annapolis, MD
Across the city, there are several clubs, pubs, and music venues. Some offer nightly music, and many have either bands or DJs on weekends. The harbor-front area is a great place for nightlife, and many restaurants clear out their dining rooms to make way for live music.
One of the most famous Annapolis nightlife destinations is Rams Head. Their 'On Stage' section has nightly music across several genres. Weekend music occurs in their 'Tavern' zone in the basement or back garden. Middleton Tavern offers fresh seafood daily and live music on weekends with no cover charge.
Seasonal Climates in Annapolis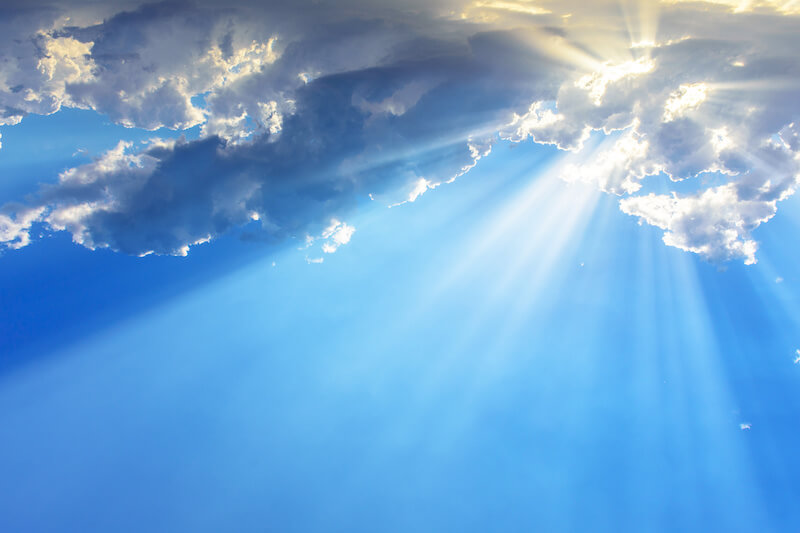 Overall, Annapolis has a temperate mid-latitude climate, and the breezes from the Chesapeake Bay foster warm, humid summers and mostly mild winters. Some prefer to come in warmer months for sailing and water pursuits, while others come for the snowfall and winter activities.
Spring is typically the best time to visit Annapolis, as the temperatures range from 47°F to 81.5°F. However, rain and humidity are common, and there are about seven days of rain per month. Summer also has comfortable temperatures, but the peak of the day can get quite warm. Like spring, there is about a week or more of rain each month.
Fall sees temperatures range from 83°F and 52°F, and there is about a week of snow towards the end of the autumn season. Winter is a bit too cold for visitors looking for a warm destination year-round, but the temperatures aren't as cold as many other locations on the east coast, with a range between 50°F and 39°F. Snow and rain are pretty common this time of year.
Commuting in Annapolis, Maryland
The traffic in Annapolis can be hectic during early morning and late afternoons — especially near when crossing the Chesapeake Bay Bridge — due to the abundance of commuters heading in and out of Washington D.C. The average commute for most locals opting to drive private vehicles is 26 minutes, which is on par with national averages from comparable cities.
Traffic is heavy during peak hours because almost 75% of workers drive a personal vehicle, while carpoolers, work-from-home employees, and mass transit riders only account for 25% of the workforce in Annapolis, MD. Maryland Route 450 is a state highway that runs 30 miles from U.S. Route 1 Alternate in Bladensburg east to U.S. 50, US 301, and MD 2 around Arnold. This is the primary highway in Annapolis, encompasses the city's historic core, and serves as the direct access for drivers to the U.S. Naval Academy.
Maryland Route 450 complements alternate route U.S. 50 from Washington to Annapolis. It connects Annapolis with parts of the region east of the Severn River and Crofton to Parole. When 450 crosses into Prince George's County, the highway becomes four and six lanes that serve Landover Hills, Bowie, Lanham Bladensburg, and New Carrollton.
Public Transportation in Annapolis
There are many ways to get around town and nearby major metropolitan cities, including Washington D.C. from Annapolis, using public transportation. There are convenient parking garages across the city for park and ride options. Daily rates range between $10 – $20 with reduced rates of $5 after 5:30 p.m. Hourly parking is an option near the harbor.
Amtrak is well known for helping travelers cross long distances, but there are Amtrak trains with daily journeys and stops nearby the county here in Anne Arundel County. Stops include Baltimore, BWI, Penn Station, New Carrollton, and Thurgood Marshall Airport, to name a few.
There is a timely and affordable bus service that the Annapolis Transit's Rainbow Route serves. This service operates daily and makes over 180 stops within and near the city. The city bus service may be the perfect option for those who work locally or have a short commute.
The Water Taxi service operates predominantly in downtown Annapolis and the nearby neighborhood of Eastport. This provides easy access to the businesses, shops, and local attractions near the harbor and is perfect for those in nearby gated communities or apartments in the city.
The Annapolis Circulator is more commonly called "The Loop" and is a free shuttle service that traverses town to each of the four main parking garages. It makes stops around the community in highly frequented areas where people work, shop, eat, and sightsee.
Taxi services are abundant in and around Annapolis. Whether locals or visitors want a ride to and from the airport or a quick trip to town is in order, cabs and rideshare services like Lyft and Uber are readily available 24/7 throughout the city. There are many transportation factors to consider when buying a home, and there's an area in Annapolis to satisfy anyone's needs.
Education in Annapolis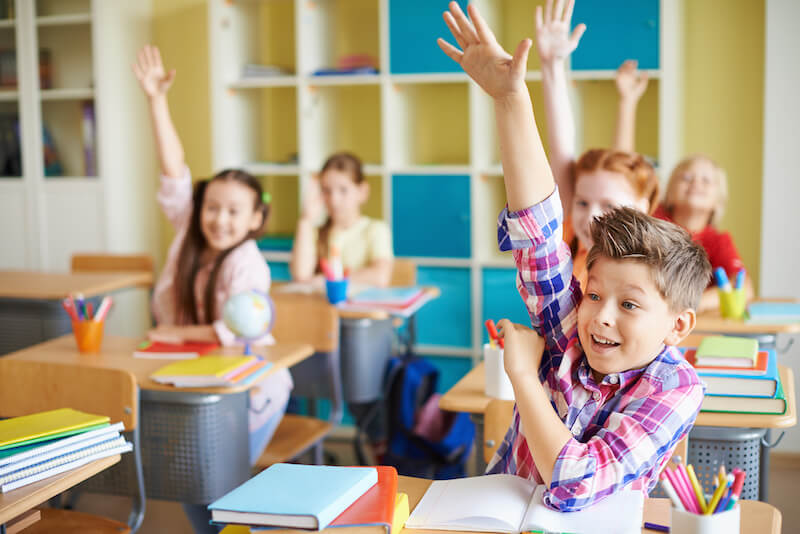 Several private educational institutions in Annapolis have rates ranging from $8,000 to $15,000 per semester. However, 92% of school-aged children attend one of the counties' public schools. Here are some of the largest districts by grade level.
Elementary Schools in Annapolis include:
Piney Orchard
Rippling Wood
Seven Oaks
Solley
Southgate
Ridgeway
Pershing Hill
Middle Schools in Annapolis include:
Lindale Middle
MacArthur
Chesapeake Bay Middle
Central Middle Annapolis Middle
Arundel Middle
Severna Park Middle
Old Mill Middle North & South
High Schools in Annapolis include:
North County High School
Old Mill High School
Severna Park High School
South River High School
Broadneck High School
Annapolis High School
Arundel High School
Collegiate pursuits in Annapolis can be obtained at two colleges in town or one of the 57 colleges located within 50 miles of the city. In all, nearly 500,000 students head to college here. The largest area colleges are Johns Hopkins University in Baltimore and Maryland University College. Local community colleges in the area are Prince George's Community College and Anne Arundel Community College.
Make a Move That Counts: Head to Annapolis, MD
Here in Annapolis, the weather is moderate, jobs are plentiful, and tons of things to do and see. Make a trip here to see why so many love calling this vibrant historic community their place of choice to live a happy life.
If you're looking for your Annapolis dream home, contact The Bob & Ronna Group of Berkshire Hathaway HomeServices with Maryland Real Estate Advantage at (410) 465-4440 to get in touch with an Annapolis real estate agent who can help find the perfect place for you.