Home Moving Strategies & Timeline to Streamline Your Moving Plans
Posted by Brian Alexander on Thursday, March 18, 2021 at 4:30 PM
By Brian Alexander / March 18, 2021
Comment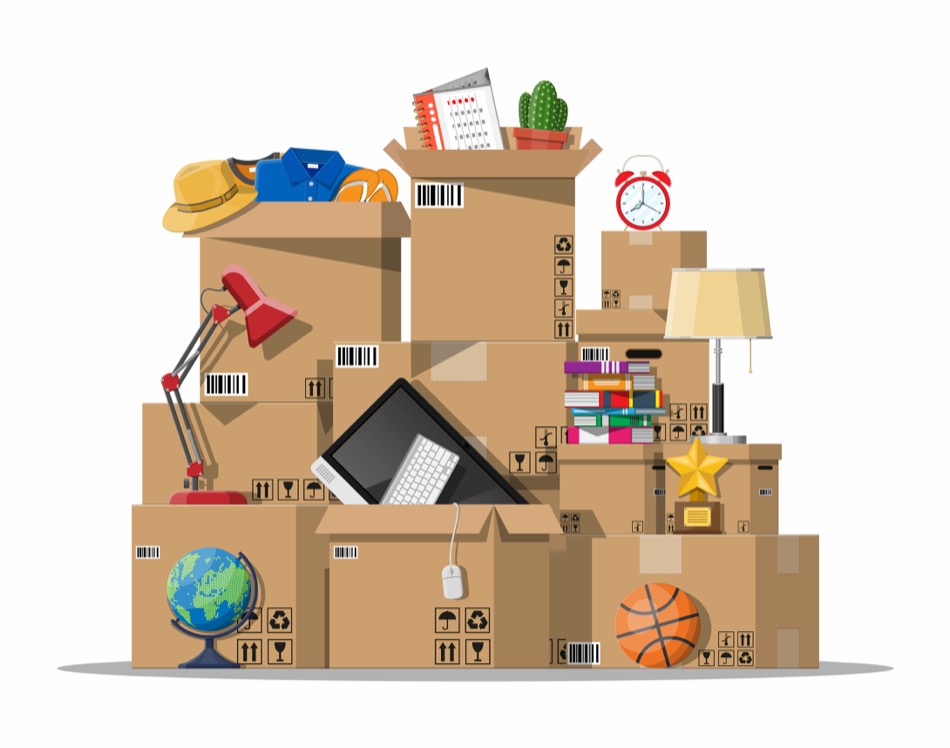 Having a solid plan in place and staying on track with achieving each goal on time can ease the stress that often accompanies moving. Even a short move across town requires similar steps to long hauls. The following information aims to help streamline any move with this short moving strategy guide.
Eight Weeks Before Moving
Two months before moving day is the best time to get serious about organization. Create an outline of timeframe considerations, and put together a binder with all important papers needed during the move, such as receipts, rental or purchase agreements, current bills, estimates, etc.
If the move is a sure thing, those renting their current home will need to notify their landlord, who can find a new tenant and be ready to return any security deposits. Are professional movers needed? Book early to ensure the time slots and dates most desired are available.
Six Weeks Before Moving
Delaying the packing process is one of the biggest struggles those who are moving face. An early start is recommended to accomplish this task properly, beginning with decluttering and cutting down on goods to move. Start sorting through everything, taking time to create separate boxes of items to toss, sell, give away, and what to keep.
Label all boxes, and maintain an inventory list, especially if professional movers will be employed. Anyone in the household employed or enrolled in educational courses will want to inform interested parties about the anticipated moving dates to arrange for a transfer or obtain any records.
One Month Countdown
About four weeks before moving day, reach out to any movers, truck companies, neighbors, or friends who have committed to assisting with the move to confirm times and dates. Moving with pets can be challenging for long-distance travel, so ensure they have properly sized crates and adequate food and water for the journey ahead.
If an auto transporter will be employed to tow personal vehicles, then it's time to secure those services along with booking any necessary hotels, flights, or transportation tickets that are needed during the move. Keep up the packing process, prioritizing items that won't be used during the next month.
Two to Three Weeks Before Moving
If under a physician's care, now is the time to go in for a checkup. This allows for time to get any refills for medications, obtain any records needed, transfer prescriptions, and possibly get a new doctor's referral in the anticipated location. Make arrangements to meet with friends and family nearby to avoid having to rush those important goodbyes. This is also a great time to check the moving list and see if there are any areas where the plans are lagging and get caught up.
The Final Countdown: One Week To Go!
There's no more time to waste, so get everything possible into labeled boxes and ready to load up. Be sure to keep aside any pertinent items that will be needed for a few days while traveling or for the first day or two in the new home. Put these items in a 'take with' suitcase:
Toiletries
Clothing
Medications
Snacks
First-Aid kit
Sheets, blankets, and cleaning supplies
Be sure to make plans to transfer any live plants, hazardous materials, flammables, combustibles, and chemicals in a personal vehicle, as professional movers cannot transport certain items.
Just Before Hitting the Road
Ask a neighbor to keep an eye on the mailbox and porch for any parcels that might slip through the USPS change of address documents. Confirm in the planning binder that everything is covered, including bills that might be due soon. Double-check that the house is empty and hit the road!