Is Clarksville Dog Friendly? Dog Parks Near Clarksville & Best Things to Do With Your Dog
Posted by Bob and Ronna Chew on Friday, February 3, 2023 at 10:50:53 AM
By Bob and Ronna Chew / February 3, 2023
Comment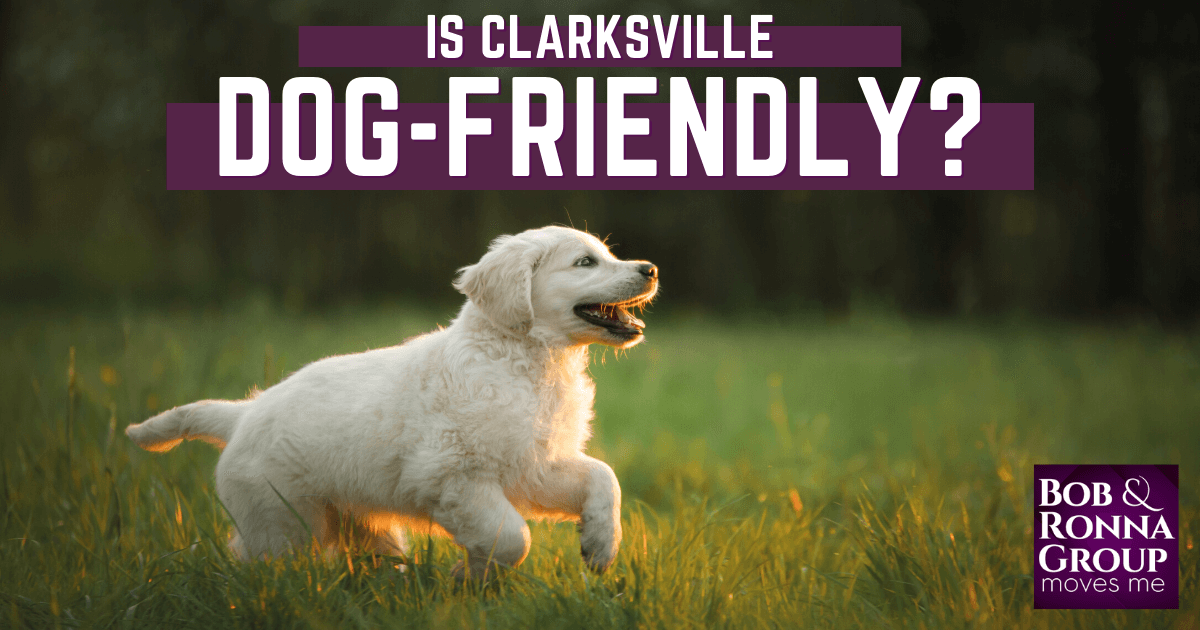 Dog owners and their four-legged friends love living in Clarksville, MD. This community in Howard County has many wide-open spaces dotted with luxury homes and farms on large lots. On top of that, many open spaces are set aside for parks and natural spaces for dog owners and their pets to roam and explore. It's possible to run errands and take the pet shopping in some stores, and there are even a few restaurants where leashed and well-behaved dogs are welcome. Here's a closer look at the dog parks and dog-friendly activities available in the city of Clarksville, MD.
Best Neighborhood Dog Parks in Clarksville
Most of the residential properties in Clarksville have yards, but sometimes people want to take their dogs to a park where they can take them off their leashes and let them run wild for some exercise. Dog parks are also great for dogs to socialize and for like-minded dog owners to meet new friends. These are some of the best neighborhood dog parks in Clarksville.
Worthington Off-Leash Dog Park
It's about a 10- to 15-minute drive from Clarksville to Worthington Off-Leash Dog Park in neighboring Ellicott City. A three-acre section of the larger Worthington Park is cordoned off specifically for dogs. There is a large enclosure for dogs that weigh 20 pounds or more and a separate enclosure for dogs that are small, disabled, elderly, or shy. All Howard County parks take safety seriously, so dogs are required to be leashed until they are inside one of the enclosed park areas.
The Worthington Off-Leash Dog Park charges a daily $5 fee for entry. An annual permit can be purchased for $40 and applies to up to three dogs per household. The park is primarily grass-covered and is kept in great shape by a team of volunteers. There are shaded benches and a few obstacles for the dogs to run around. Water is provided during the summer, and the dog-friendly neighborhoods of Ellicott City surround the park and are great to explore.
Worthington Off-Leash Dog Park Additional Information
Address: 8170 Hillsborough Rd, Ellicott City, MD 21043
Hours: Sunrise to sunset
Columbia DogPark
The Columbia DogPark is owned and operated by the Columbia Association. It's located just four miles northeast of central Clarksville, near some of Columbia's golf course homes and homes in the Harpers Choice neighborhood. It has separate fenced-in areas for large dogs (over 25 pounds) and small dogs (less than 25 pounds). Residents must pay an annual registration fee of $45 to receive a Columbia DogPark dog tag to use the area.
The small dog enclosure is 0.7 acres while the large dog park is about two acres. Both areas have benches, doggie water fountains, and pet waste bags. Pets must stay on the leash until they are inside the enclosures, but the dog-friendly Columbia ensures that there's always another adventure to be had.
Columbia DogPark Additional Information
Address: 5901 Rivendell Ln, Columbia, MD 21044
Hours: 7:00 a.m. to sunset
Olney Dog Park
Olney Manor Recreational Park is located about 10 miles southwest of the center of Clarksville. There is a fenced-in dog park located in the southeast part of the park, located near ballfield No. 4. The park has an indoor swimming center, a skate park, and several fields and courts for soccer, baseball, racquetball, volleyball, and tennis.
The dog park area in the town of Olney is small (about one acre in total), but there are separate fenced areas for large and small dogs. The surface is mostly mulch, which is nice on dogs' paws but can get muddy after rain. A water fountain is provided outside the fenced-in area, and there are public restrooms. As part of the Montgomery County Parks system, there is an annual $45 fee to use the dog park, and it costs another $5 for each additional dog.
Olney Dog Park Additional Information
Address: 16601 Georgia Ave, Olney, MD 20832
Hours: Sunrise to 11:00 p.m.
Maryland City Dog Park
Maryland City Park is about 14 miles southeast of Clarksville, in the city of Laurel. The park has a large fenced-in area for dogs to be let off the leash for exercise and socializing. It has a small dog area for pets less than 20 pounds and a large one for bigger pets. The dog park is grass-covered and well-maintained and offers running water.
The rest of Maryland City Park has a playground area for kids and some ball fields. There's a 1.1-mile paved walking trail, public restrooms, picnic tables, and benches for owners to sit on. Best of all, there is no usage fee for the Maryland City Dog Park.
Maryland City Dog Park Additional Information
Address: 565 Brock Bridge Rd, Laurel, MD 20724
Hours: Sunrise to sunset
Dog Park at King Farm
Also known as the Rockville Dog Park, the Dog Park at King Farm is located inside Mattie Stepanek Park in the Montgomery County city of Rockville. It's about a 30-minute drive (20 miles) to the southwest of Clarksville. Mattie Stepanek Park is one of the prettiest parks in the entire area around Clarksville, so it's worth making the drive for that alone. The dog park has separate enclosures for large and small dogs and has a strict leash policy until dogs are inside the Dog Park.
One important thing to note for dog owners is that their pets must be registered with the city of Rockville to use this park. Bringing an unlicensed pet into the park carries a $50 fine. The dog park has some benches and picnic tables, but food is not allowed inside the enclosure. During the summer months, there is a small splash pool for the dogs to enjoy.
Dog Park at King Farm Additional Information
Address: 1800 Piccard Dr, Rockville, MD 20850
Hours: Sunrise to sunset
Dog-Friendly Activities in Clarksville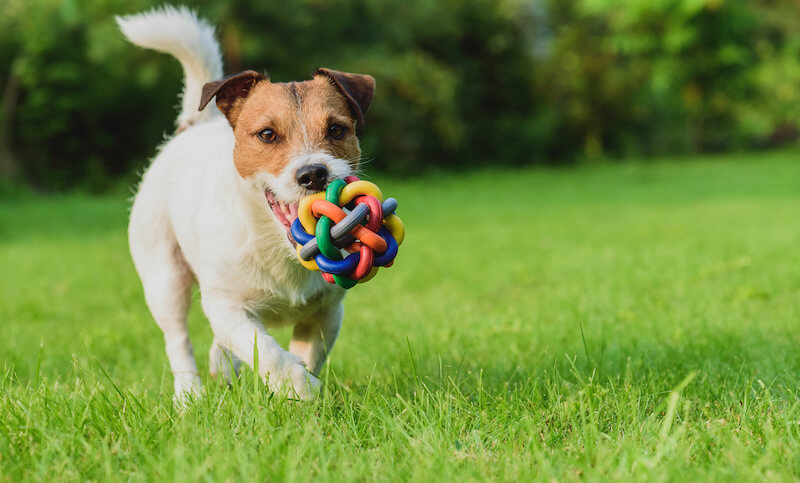 There are plenty of other dog-friendly activities in and around Clarksville, so long as pets are on the leash and well-behaved. Most parks in the area allow leashed dogs, and there are plenty of parks to explore here. Another option is to take the dog for a hike in one of the nearby natural resource areas.
The Middle Patuxent Environmental Area in Clarksville is more than 1,000 acres in size with more than 40 species of mammals and dozens of birds. The area is preserved as-is, so the trails here are undeveloped. The South Wind Trail is 2.3 miles long and marked with blue trail markers. The Wildlife Loop Trail is 2.4 miles long and marked with red trail markers.
Another fun option is to hike the Wincopin Trail Area. The parking lot for this trail system is located at 9299 Vollmerhausen Road in the town of Jessup, about eight miles southeast of Clarksville. The trails run through a wooded area for a short distance and then follow the Middle Patuxent River and the Little Patuxent River.
For those who like their outings to be a little more developed, the Clyburn Arboretum in Baltimore is dog-friendly. It has more than 200 acres of gardens, walking paths, pastures, a greenhouse, and a museum.
Dog-Friendly Restaurants in Clarksville
Due to food safety regulations, dogs are not allowed inside places that serve food in Maryland. However, it is still possible to take a leashed dog along for a meal or a drink at establishments with outdoor patio seating.
Great Sage is a vegan/organic restaurant in the Clarksville Commons Shopping Center. They have about a dozen tables in an outdoor patio area, and leashed dogs are welcome to join their owners there during a meal. They also serve cocktails and draft beers and have Happy Hour from 3:00–6:00 p.m. every Tuesday through Friday.
The River Hill Sports Grille is in the same shopping center, on the back side of the Giant Food grocery store. They have a lot of covered tables on an outdoor patio that stretches around the building, and leashed dogs are welcome outside. They have some great beer-and-food pairings, and the ribs are spectacular. Try the authentic Maryland crab cakes!
There are a couple of great dining options right next to each other at the Enchanted Forest Shopping Center in Ellicott City, about eight miles northeast of Clarksville. The White Oak Tavern and Ernesto's Fine Mexican Food have side-by-side outdoor patios occupying the space between the two restaurants. Ernesto's has an extensive menu of tacos, fajitas, steak, and seafood. Meanwhile, the White Oak Tavern even has a special Dog Menu for outdoor diners. Guests can order beef, chicken, a "puppucino," or a peanut butter ball for their dogs.
Dog-Friendly Shopping in Clarksville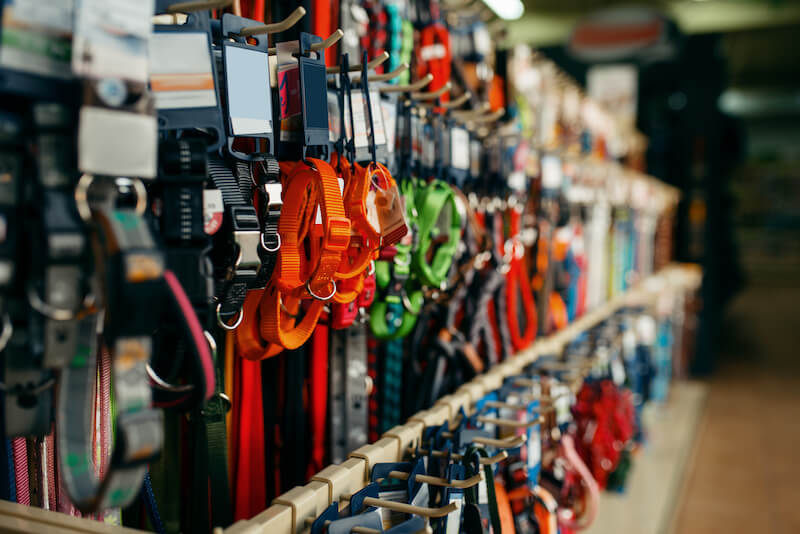 Many dog owners like to take their pets with them while running errands, and many businesses in and around Clarksville understand this. Here are some venues where dog-friendly shopping is allowed.
Pet parents will want to familiarize themselves with the Loyal Companion pet store in the Clarksville Square shopping mall. The store sells a full range of dog foods, toys, chews, and other supplies. Dogs are welcome inside the store. They provide grooming and veterinary services, and there is a self-wash station where owners can give their dogs a full bath.
Pet owners will also want to know about Dogtopia of Clarksville in the same shopping center. It's a nice doggie daycare facility and provides overnight and weekend boarding services with webcams. Dogs can also receive spa and grooming services.
Gardeners will love the D.R. Snell Nursery, which is also pet-friendly. It's located in Mt. Airy, about 22 miles northwest of Clarksville. It's open seven days a week and sells a variety of plants and gardening supplies.
A number of national chain stores in the area are also known to allow leashed dogs inside. These include Lowe's Home Improvement; At Home; Michaels; Bed, Bath & Beyond; Macy's; Bass Pro Shops/Cabela's; The Home Depot; and Barnes & Noble.
Pet-Friendly Lodging
Pet owners don't need to leave their animal companions at home when vacationing or visiting Clarksville. There are plenty of hotels and lodging options in the area with pet-friendly options—sometimes for a fee and sometimes free.
Airbnb rentals are fairly popular in this part of Maryland. Individual owners set their own pet policies, but many are pet friendly. The price for staying with a dog or cat is included in the rental price.
The Quality Inn & Suites hotel in nearby Laurel is dog- and cat-friendly. There is a $20 fee per pet, and up to two pets are allowed in each guest room. Dogs do have to weigh less than 50 pounds to stay here. Another Quality Inn located in the town of Jessup has some dog-friendly rooms available under the same policy and fees.
The Red Roof Inn in Columbia is about as pet-friendly as it gets. They allow up to one pet per room, so long as it weighs less than 80 pounds. Pets stay free with their owners. There is also a second Red Roof Inn in Laurel with the same pet policy.
The Comfort Inn College Park North is another dog-friendly option. It's located in the DC suburb of Beltsville, about 20 miles south of Clarksville. Up to two pets (dogs or cats) are allowed per room, but cannot be left unattended. They charge $100 per pet, per stay.
The Hampton Inn Laurel is a Hilton property that has pet-friendly rooms. Up to two pets weighing under 75 pounds each are allowed to stay in the rooms with their owners. They charge a $50 pet fee for the first four days, and $75 for stays of five or more nights. The fee covers both pets.
Clarksville is a Dog-Friendly Community
Clarksville is a fairly laid-back community about halfway between the city of Baltimore and Washington, DC, so many commuters live here. When they're at home in Clarksville, though, they want to be able to spend as much time as possible with their four-legged companions. Fortunately, Clarksville has many options for dog-friendly parks, stores, restaurants, and hotels, and there are a ton of things to do in Howard County for people, too! Life in Clarksville is made that much better by being so welcoming to dog owners and their pets.
If you're thinking about moving to Clarksville, call The Bob & Ronna Group of Berkshire Hathaway HomeServices with Maryland Real Estate Advantage at (410) 465-4440. Our experienced and local real estate agents can help you find your Clarksville dream home.