Dog Parks in Carroll County: How Dog-Friendly is Carroll County, MD?
Posted by Bob and Ronna Chew on Monday, August 14, 2023 at 12:52:39 PM
By Bob and Ronna Chew / August 14, 2023
Comment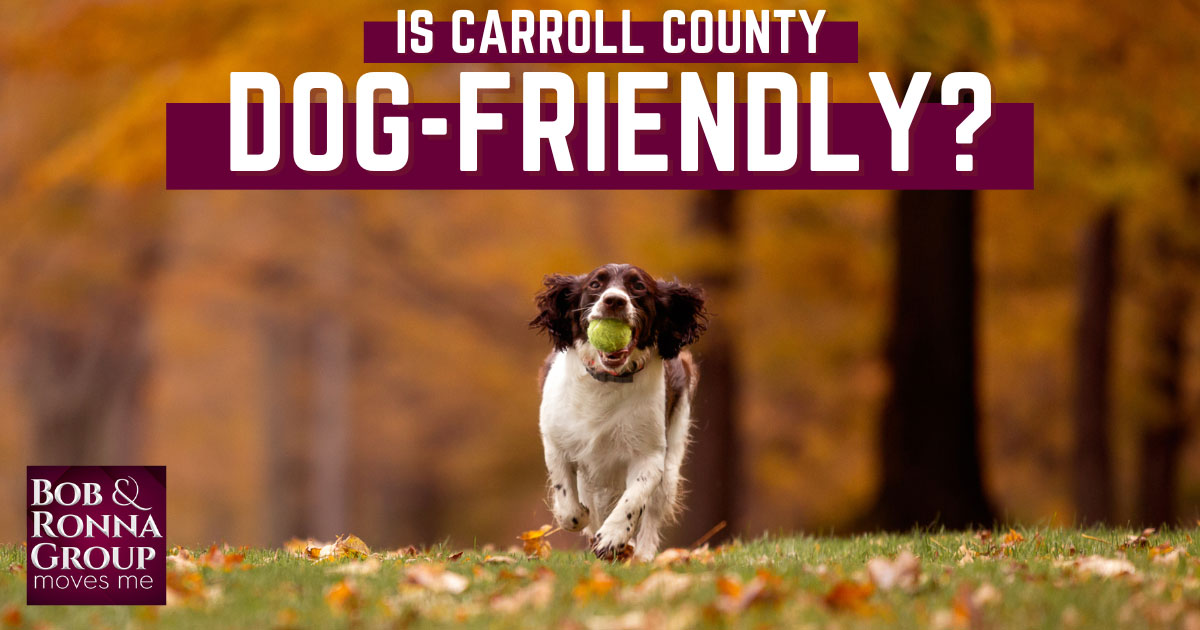 Carroll County, located in the heart of Maryland, is a haven for dog lovers. With its picturesque landscapes and welcoming community, it's no wonder that dog owners flock to this charming county. Explore the best dog parks in Carroll County, where your pup can run, play, and socialize with other dogs, and learn about the dog-friendly activities that you and your four-legged companion can enjoy together.
Whether it's exploring scenic hiking trails in the town of Hampstead, attending dog-friendly events in the Eldersburg area, or indulging in delicious treats, Carroll County has something to offer every dog owner. So grab your leash, pack some treats, and prepare for an adventure-filled day with your beloved companion in Carroll County.
Best Dog Parks in Carroll County
Carroll County offers several great options for dog parks and dog-friendly activities. South Carroll Dog Park, Bennett Cerf Dog Park, and BARC Park are popular choices among dog owners in the area. Mount Airy Dog Park also provides a spacious and well-maintained space for dogs to play and socialize.
South Carroll Dog Park
Located at the South Carroll Senior & Community Center in the town of Sykesville, you'll find a spacious park that provides a place for dogs and requires membership for all visitors. The South Carroll Dog Park is a popular spot for dog owners in Carroll County. This park offers ample space for dogs to run and play, ensuring they get the exercise they need.
The park is well-maintained and clean, providing an inviting environment for dogs to socialize and interact with other dogs.There are even water fountains available throughout the park to help dogs stay hydrated.
Dog owners appreciate the convenience of having a dedicated space for their furry friends to enjoy, and the park's location at the community center makes it easily accessible for residents of Carroll County.
Bennett Cerf Dog Park
Get ready to unleash the fun at the Bennett Cerf Dog Park, where furry friends frolic and tails wag with boundless joy. Located in Random House Park, this dog park requires a membership, which can be obtained online or at the Carroll County Recreation and Parks office.
Once inside the fenced area, dogs can enjoy a mix of wood chips and grass, providing a comfortable and safe play space. Owners can relax on benches while their dogs socialize and burn off some energy. Water buckets are conveniently available to keep pups hydrated during their playtime.
The Bennett Cerf Dog Park—located in the city of Westminster—offers a fantastic opportunity for dogs and their owners to bond and enjoy the outdoors together. So grab your furry friend and experience the joy and excitement of this dog-friendly park in Carroll County.
BARC Park
Step into Reistertown's BARC Park and prepare to be amazed by the endless opportunities for you and your furry companion to explore, play, and create unforgettable memories. Located in Hannah More Park, this dog park offers separate off-leash areas for small and large dogs.
With restrooms conveniently available, you don't have to worry about leaving the park for any necessities. BARC Park is open from sunrise to sunset daily, allowing ample time for you and your pup to enjoy the outdoors.
A $30 membership fee is required to access the park. The fee grants you a gate code valid for a year starting on January 1.
Whether looking for a place to socialize your dog or enjoy some quality time together, BARC Park is the perfect destination for dog owners in Carroll County—especially those living in homes in Reisterstown.
Mount Airy Dog Park
Nestled within the charming town of Mount Airy, Maryland, this haven for canine companions offers a serene escape where four-legged friends can explore to their heart's content. The Mount Airy Dog Park, open from dawn until dusk daily, provides a safe and enjoyable environment for dogs and their owners.
Visitors are required to adhere to a set of rules, including picking up after their dogs and keeping them up to date on vaccinations. Additionally, it's required to watch over your furry friend at all times. While outside the park, dogs must be kept on a leash.
Food is strictly prohibited within the park to maintain cleanliness and the overall well-being of the dogs.
Dog-Friendly Activities in Carroll County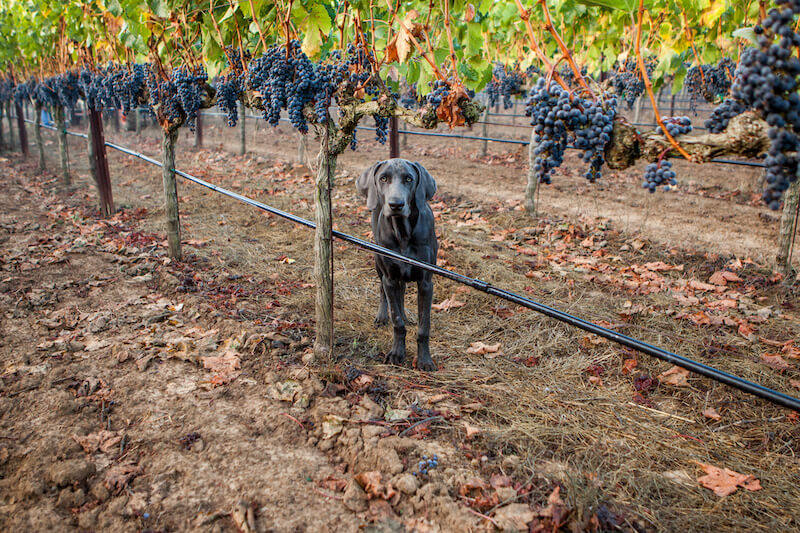 Explore the beautiful trails at Hashawha Environmental Center and enjoy a glass of wine at Serpent Ridge Vineyard and Linganore Winecellars, all dog-friendly activities in Carroll County.
Hashawha Environmental Center offers five miles of scenic, multi-use trails where leashed dogs can accompany their owners. It's the perfect opportunity for dog owners to enjoy the great outdoors while spending quality time with their furry companions. The trails provide a picturesque setting, allowing dogs and their owners to explore nature and exercise together.
Serpent Ridge Vineyard, located in Westminster, is another dog-friendly destination in Carroll County. Dogs are welcome to join their owners as they enjoy a glass of wine, a wine tasting, or a bottle. Visitors can relax and unwind while their four-legged friends enjoy the outdoor ambiance. In addition to the wine, the vineyard also offers local food trucks and charcuterie, providing a delightful culinary experience for everyone.
Another option that offers wine is Linganore Winecellars. Situated in Mount Airy, this winery offers a delightful experience for both humans and their four-legged companions. With its outdoor patio, dogs are welcome to join their owners and enjoy the relaxing ambiance. Throughout the spring and summer, Linganore Winecellars hosts dog days, where dogs can partake in the festivities and have a great time. A fenced-in dog park on the premises provides a safe space for dogs to socialize and play.
Carroll County truly caters to dog owners, offering a range of activities that allow them to enjoy quality time with their pets. From the scenic trails at Hashawha Environmental Center to the dog-friendly atmosphere at Serpent Ridge Vineyard and Linganore Winecellars, there's something for every dog lover in Carroll County.
Dog-Friendly Restaurants in Carroll County
Indulge in mouthwatering cuisine while enjoying the company of your furry companion at one of Carroll County's dog-welcoming restaurants. Westminster offers plenty of options for dog-friendly patios where you can savor various cuisines.
The Greene Turtle: The Greene Turtle is a popular choice serving delicious bites in a welcoming atmosphere.
The Pub & Grill at Island Green: If you're in the mood for pub-style fare, The Pub & Grill at Island Green is the place to go.
Hoffman's Ice Cream & Deli: For a sweet treat, head over to Hoffman's Ice Cream & Deli, where you can enjoy a scoop of ice cream with your pup by your side.
O'Lordan's: O'Lordan's is another delicious option, offering a cozy ambiance and delectable dishes.
If you're looking for more options, Sykesville has seven additional dog-friendly restaurants where you can enjoy a meal on the patio. Whether you're craving American classics or international cuisine, you're sure to find a restaurant that satisfies both your appetite and desire to spend quality time with your dog.
Dog-Friendly Shopping in Carroll County
When you're out and about with your furry companion, don't forget to check out the shopping options in Carroll County.
Bowman's Feed & Pet offers two locations in Westminster and is a great place to shop for all your pet's needs. They offer a variety of dog products, including food, toys, and accessories.
Puppy Luv is a dog bathing and grooming company that also offers products and events for dogs and their owners to enjoy. From dog pizza parties to doggy ice cream socials, Puppy Luv has something for every dog lover.
In the town of Eldersburg, Pet Supplies Plus is the place to go if you're looking for more general pet supplies. They have everything you need for dogs, cats, birds, fish, reptiles, and other small pets. They also offer dog grooming services, so they can pamper your furry friend while you shop.
With these dog-friendly shopping options in Carroll County, you can enjoy a day of retail therapy with your four-legged companion.
Pet-Friendly Lodging in Carroll County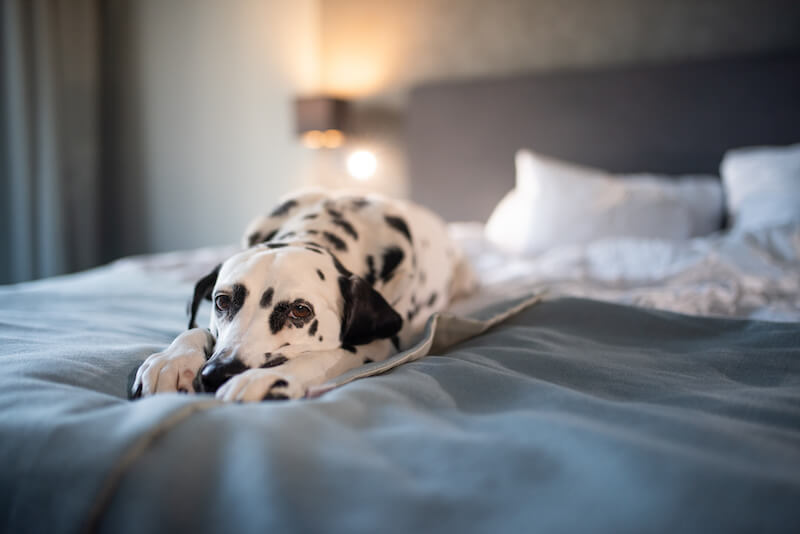 Make your stay in Carroll County even more enjoyable by choosing pet-welcoming accommodations. Here are a few options available in the area that cater to pet owners.
The Boston Inn in Westminster allows two dogs in certain rooms without any weight restrictions. There is a charge of $20 per night per pet, and the property also provides a grassy area for pets to roam around.
Another option is the Best Western in Westminster. The Best Western welcomes dogs weighing 80 pounds or less for a fee of $20 per pet and a $200 deposit. Dogs must stay in their crate when left unattended in the rooms.
If you prefer camping, the Ramblin' Pines RV Park & Campground is a great choice. Located in the town of Woodbine, the campground allows leashed and well-behaved dogs, but owners must clean up after their pets and stay with them at all times. It's important to note that there are restrictions on certain dog breeds at this campground.
With these pet-friendly lodging options, you can have a memorable and enjoyable stay in Carroll County with your beloved pet.
Treat Your Best Friend in Carroll County
Carroll County stands as a haven for dog-friendliness in northern Maryland, effortlessly blending scenic beauty with a plethora of pet-oriented amenities. With its array of dog parks, outdoor recreational spaces, and a warm sense of community, the county undoubtedly ranks high on the list of pet-friendly destinations. As the demand for pet-focused residential environments continues to rise, Carroll County's allure persists, beckoning both current and future homeowners to bask in the idyllic surroundings with their loyal four-legged friends.
Want to live in Carroll County? Call The Bob & Ronna Group of Berkshire Hathaway HomeServices with Maryland Real Estate Advantage at (410) 465-4440. Our local real estate agents can help you find your dream Carroll County Home.