Things to Do In Howard County: 11 Fun Howard County Activities & Attractions
Posted by Bob and Ronna Chew on Thursday, December 22, 2022 at 1:18:19 PM
By Bob and Ronna Chew / December 22, 2022
Comment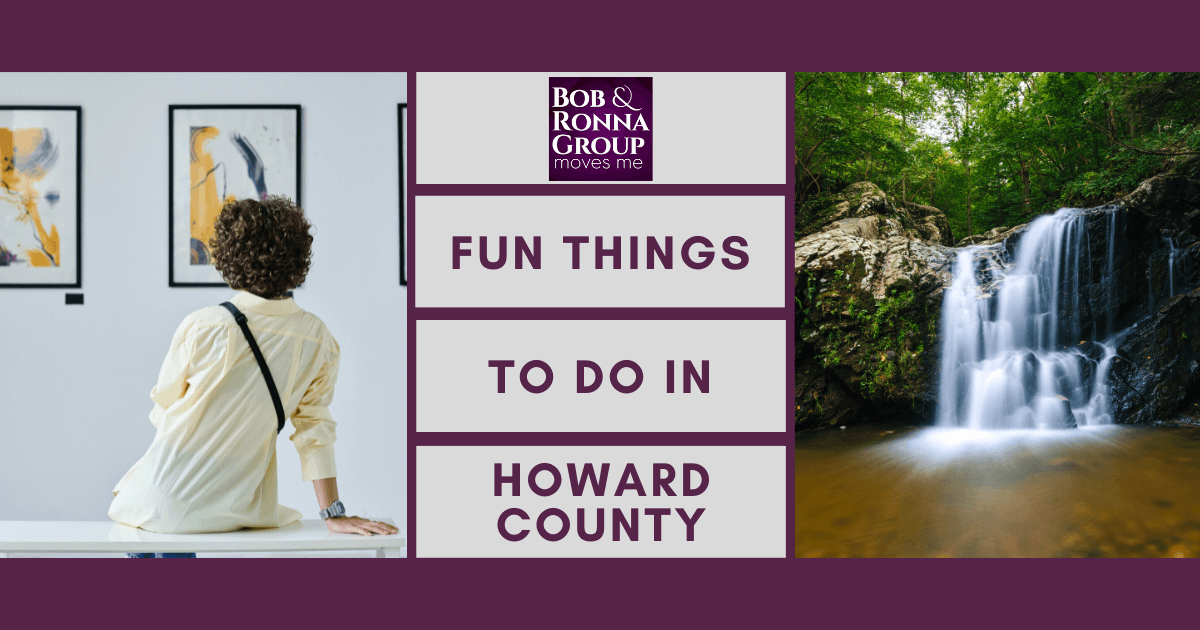 Howard County offers tons of fun things to do! Although Howard County is located within a short drive of tourist hotspots like Washington DC and Baltimore, this southern Maryland county offers numerous things to do and see right in its own backyard. Between Ellicott City's fun things to do and the awesome attractions in Columbia, people living in Howard County won't lack ideas for different activities, events, and entertainment. A good time is easy to find when you know where to look. Here are some of the best things to do in Howard County.
Howard County Outdoor Adventures
People who choose to live or play in Howard County will find no shortage of outdoor adventures to enjoy. With lakes, trails, golf courses, and award-winning parks, those who spend time here will quickly find plenty of ways to exercise or simply enjoy the great outdoors.
Parks
Howard County boasts more than 30,000 acres of parkland, 100 miles of trails, dog parks, and gardens. No matter what one's preference is for spending time outdoors, it's easily found in this area of Maryland.
For instance, Patapsco Valley State Park, one of the best parks in Ellicott City, welcomes more than one million visitors annually. Visitors can enjoy trails, camping, fishing, hiking, or picnicking along the Patapsco River. Other popular parks include Blandair Regional Park, Centennial Park, Cedar Lane Park, Western Regional Park, and Gorman Park, to name a few. Howard County is dog-friendly! Dog parks in Columbia provide off-leash recreation, and Ellicott City features many great communities for dog owners.
Water Recreation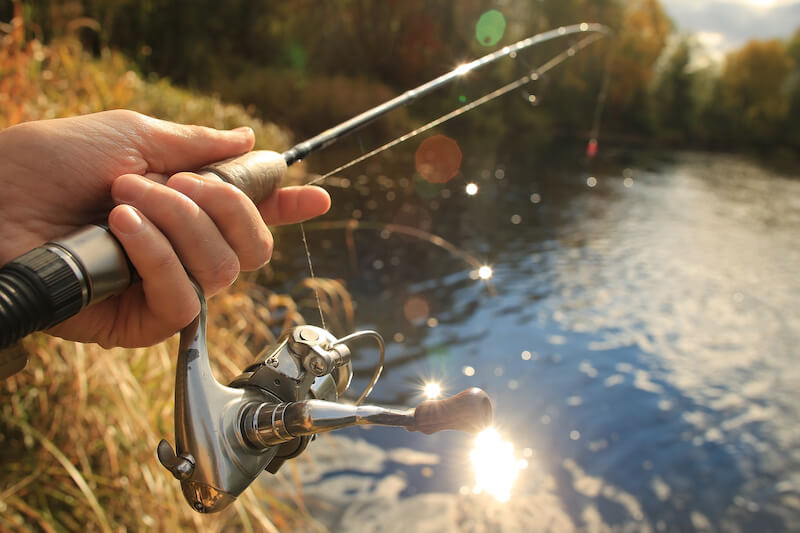 Water enthusiasts will find plenty of activities to indulge in. With numerous lakes and ponds, along with water-play amenities, such as pools, sprinkler pads, and water parks, there is no shortage of water-based outings to enjoy in Howard County.
Popular destinations include the Patapsco River, Centennial Lake, Triadelphia Reservoir, Lake Kittamaqundi, and Wilde Lake, to name a few. Ellicott City water activities include fishing, swimming, kayaking, canoeing, and paddleboarding. At certain times of the year, people relish the Class I and Class II rapids the Patapsco River produces. Looking for other types of water fun? Check out Swansfield Mini Water Park, Hopewell Park, lakes in Columbia, and the Robinson Nature Center—the latter even hosts a popular wild water day event each summer.
Hiking & Biking Trails
Hikers, runners, walkers, and bikers appreciate the miles and miles of trails found throughout Howard County. Outdoor enthusiasts will find numerous great hiking trails in Columbia that cater to different skill levels—some routes even offer waterfalls in addition to other gorgeous natural scenes. Walkers love the Lake Elkhorn Trail, a 1.9-mile paved path in Columbia, a location that boasts beautiful scenery. Visitors also enjoy a nearby 3.4-mile trail that provides more difficulty.
Cyclists will also find numerous trails, especially those who prefer intermediate and strenuous routes. In addition to personal outings on paved or off-road routes, biking enthusiasts can also join bike tours and other bike-related events.
Golf Courses
Love to golf? Both avid golfers and beginners alike will find plenty of great course choices in Howard County. A golfer's paradise, golf lovers will find top-notch golfing experiences at the Waverly Woods Golf Club, Timbers of Troy, Fairway Hills, Turf Valley, or Hobbits Glen. There are several Columbia Association facilities for golfers, including Columbia SportsPark, a sprawling recreation complex with an indoor mini-golf course. Additionally, in Howard County's surrounding areas, there are plenty of golf and miniature golfing opportunities.
Other Outdoor Activities
Those looking for things to do outside in Ellicott City, Columbia, and Howard County will find many unique ideas. Residents and visitors will find numerous great picnicking spots for relaxing with family and friends or wildlife spotting. Or, see the county's history up close by taking a walking tour or seeing historical landmarks found.
Howard County offers beautiful weather for the outdoors most of the year, and even in the warmer or colder months, people will find plenty of outdoor activities to partake in. Something for everyone and fun for all ages!
Howard County Shopping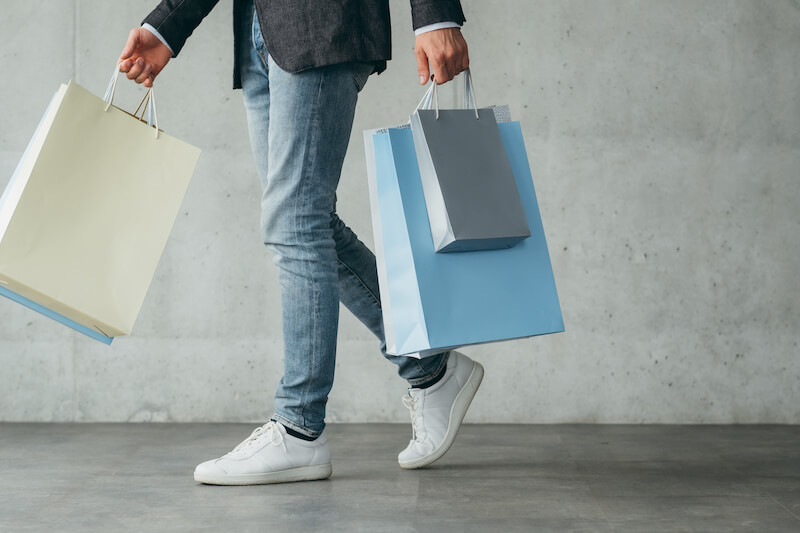 Howard County shopping centers boast many options, including malls, strip malls, boutiques, leading retail stores, grocery, and mom-and-pop shops. The Mall in Columbia offers more than 200 stores, including premier retail stores across 1.4 million square feet of retail space. The Historic Savage Mill offers unique specialty finds not found anywhere else.
Throughout the county, shoppers will find village centers in many individual cities, offering everything from routine retail needs to specialty stores. The Breezy Willow Farm and Country Market offers meat, dairy, and produce items from local farms, along with craft food specialty items, artisanal cheeses, soaps, and other self-care products.
Other popular stores in Howard County include BJs, Costco, HomeGoods, Marshalls, Lowe's, Aldi, Lotte, and Trader Joe's, to name just a few. Shoppers will find just about any retail chain brand they seek somewhere in the county.
Howard County Restaurants
Foodies will have difficulty deciding where they want to eat in Howard County. With a thriving culinary scene, this region hosts restaurants of any kind, from casual to fine dining and everything in between. Hungry diners can indulge in craft burgers, vegan/vegetarian meals, or sample one of the many different ethnic restaurants found throughout the county. Waterfront restaurants, like Sushi Sono and AppleCore's contribute to the perks of living near Columbia's Town Center. Anyone spending a day in Downtown Ellicott City will also find an array of delicious restaurants to choose from.
Popular eateries include The White Oak Tavern, Iron Bridge Wine Co., Rumor Mill, Stanford Grill, Elkridge Furnace, Alexandra's Restaurant, Highland Inn, Victoria Gastro Pub, Grille 620, Tersiguel's, Gadsby's Bar American, Azul 17, Clyde's of Columbia, and Royal Taj. For those looking for additional options, check out the local newspaper's top picks.
Arts & Culture in Howard County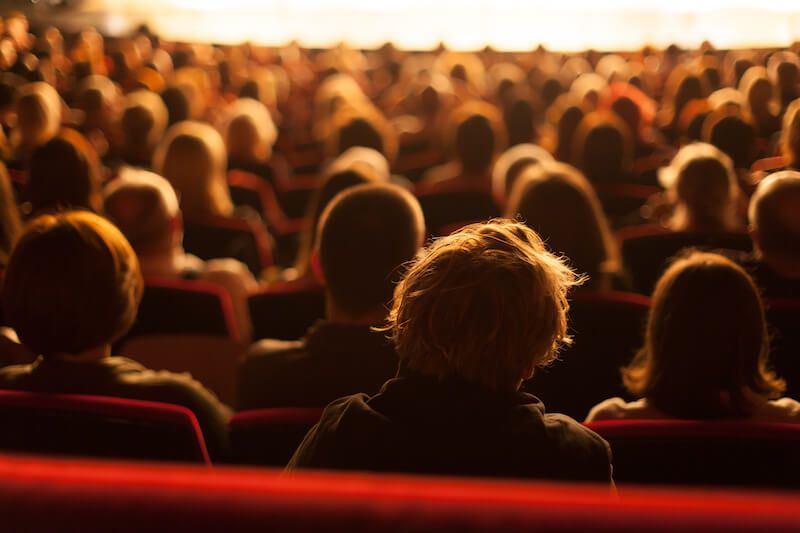 Arts and culture are thriving in Howard County. Attend an enjoyable night out at a dinner theatre for live entertainment, learn something in one of the county's museums, reflect on beautiful artwork in a gallery, or see a professional dance performance.
Museums
Ellicott City, a historic town in Howard County, is home to the Ellicott City Station, the oldest surviving railroad depot in the U.S. Visitors can marvel at this fantastic timeframe of American history. The Benjamin Banneker Historical Park and Museum has 142 acres of learning about the man considered the first African-American man of science.
Other museums to visit which will teach and inspire include the African Art Museum of Maryland, Howard County Historical Society Museums, Belmont Manor & Historic Park, Vintage BMW Motorcycle Museum, Howard County Living Farm Heritage Museum, Firehouse Museum, Carrollton Hall, Patapsco Female Institute Historic Park, and the remains of the Savage Mill, a former cotton mill.
Art Galleries
The arts are prominent in Howard County. It's home to the Howard County Center for the Arts, where roughly a dozen gallery exhibitions are offered to the public each year. Artists can also come to use studio space. Classes are offered for people of all ages.
As a member-owned gallery, the Artists' Gallery represents 28 local artists who showcase their craft. Explore art in various mediums and reflect on the messages presented by these talented artists. See what the Horowitz Center offers in its two exhibit spaces: the Rouse Company Foundation Gallery and the Richard B. Talkin Family Art Gallery. Want a hands-on experience? Explore one's creativity at the playground Studio & Gallery—suitable for all experience levels.
Dance & Theatre
Dance and theatre also thrive in Howard County. See a show and enjoy dinner at Toby's Dinner Theater, a venue offering quality productions in a traditional dinner theater environment. Other locations showcasing performances include the Horowitz Visual and Performing Arts Center and other annual festivals and events. See a performance or take classes at the Kinetics Dance Theatre, a non-profit professional dance company, and school.
In addition to all the terrific art-related amenities found in Howard County, residents and visitors are just a hop, skip, and jump away from the world-class museums and other artistic venues in Baltimore and Washington, D.C.
Howard County Nightlife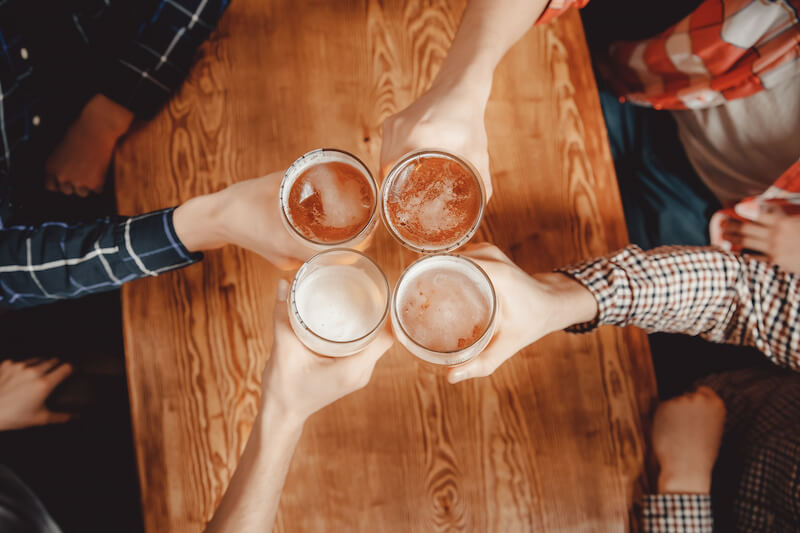 Many of the top restaurants in Howard County also offer terrific nightlife environments, transforming into venues offering guests live music, dancing, and club festivities. Columbia, in particular, offers exciting evening outings for those who love the nightlife. Visit a brewery that features exciting sports television and craft beers, or revel in the elegance of a local winery. Looking to relax? Why not partake in creative or traditional cocktails at one of Howard County's pubs?
Aside from the action taking place at local restaurants, bars, and pubs, people who live, visit, or work in Howard County can enjoy the seasonal or annual events that take place at the Lakefront Summer Festival, the Columbia Festival of the Arts, and the Merriweather Post Pavilion, a premier outdoor music venue.
Howard County Offers Something for Everyone
Whether one lives in Ellicott City or the town of Columbia, it's easy to see there is something for everyone in this famous region in Maryland. With numerous opportunities for daily activities, weekend fun, or special occasions, there are countless places to dine, shop, relax, and play.
If you're dreaming of living in Howard County, call The Bob & Ronna Group of Berkshire Hathaway HomeServices with Maryland Real Estate Advantage at (410) 465-4440. Our experienced and local Howard County real estate agents can help you find the perfect home.