How to Choose a Marina: 4 Tips to Choose the Right Marina For Your Boat
Posted by Bob and Ronna Chew on Friday, January 7, 2022 at 11:05 AM
By Bob and Ronna Chew / January 7, 2022
Comment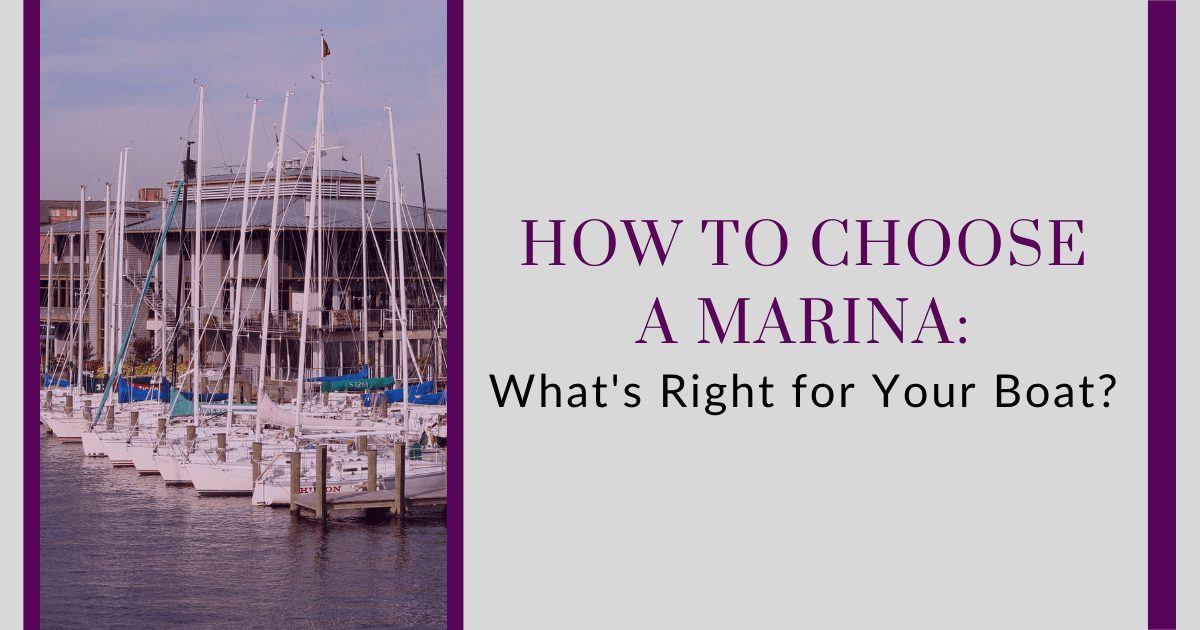 Boat owners who don't have a home with a private dock or want to have a home near a local marina store their vessel will, naturally, want to choose the ideal marina. When it comes to finding a good marina, though, there are many factors to consider, ranging from location and security to amenities and the social scene. Keep reading to explore these essential aspects of choosing a suitable marina to ensure satisfaction.
As With Houses, It's All About Location
Typically, the ideal marina will be close to home, so owners can enjoy their vessel without making a long drive. While the location is vital for travel, the marina's location is also essential for other reasons. Consider whether the marina is accessible at all tidal currents, as the variance and timing may differ from one berth to the next. Additionally, homebuyers may wish to consider living in communities with onsite marinas.
Those who plan to spend overnight on their vessel or live on it for extended periods will want to look at marinas at the end of an estuary with lower tidal variances than those closer to open oceans or large waterways. Making sure the berth and marina are accessible during all tides can impact boat owners' ability to use their vessel.
Location is also vital for those with specific goals. Is the fishing excellent nearby? Are there local hotspots for entertainment with boat docks for patrons to use? Whether one wants to cruise or anchor on a mooring to relax, the marina's location and its proximity to the things owners enjoy are important.
Check if the marina has ample access for unloading and parking, which is a common challenge due to limited ground space. Most marinas will charge higher rates for exclusive parking spots with dedicated loading and unloading bays or those with trolleys.
Keeping the Boat Secure
It's essential to find out what the security is like at the facility. Top marinas take onsite security seriously. Most will have dedicated personnel to keep an eye on the premises 24/7, so owners can feel safe berthing there overnight or storing the boat full-time. Optimally, there will be a gate in place with an entrance code to the docks, routinely changed to prevent former users from entering without permission.
A solid security system with CCTV cameras for recording and monitoring the property provides additional protection for boats and their goods. There should be a clear division between the slips that separate boats from the marina grounds and surrounding public property.
Many marinas hold sets of extra keys to boats so they can move, should an emergency arise, so inquire what the process is for checking them in and out. Before renting a slot, investigate to see if there's been a history of break-ins at the property or damage done onsite.
Look For Desirable Amenities at the Marina
Marina fees can be relatively high in the most desirable communities, so ensuring that the facility's amenities are plentiful and meet expectations is pivotal in the decision-making process. Dockside amenities should include strong water pressure for rinsing off vessels and reliable electricity for extended stays or overnighters. Ask when renovations and upgrades were made to the berthing zone and electrical system.
Onshore features are key to having a pleasant experience at the marina when not on the water. Guests will want to have dedicated amenities for patrons, such as good bathrooms with showers and laundry facilities. Access to lounges for relaxing and meeting other boating enthusiasts is a nice perk.
Other handy amenities include kiosks or a restaurant for meals and coffee or a few drinks at night after a day on the water. Having a store or shop for essentials like drinking water, bread, gas, and other staples is highly desirable at a marina.
Does the marina offer WiFi or LAN internet, and is it reliable? Are there dedicated concierges that can handle requests while guests are berthed there? Before departing the marina or leaving the dock daily, having recycling and garbage bins onshore is a must.
What's the Community at the Marina Like?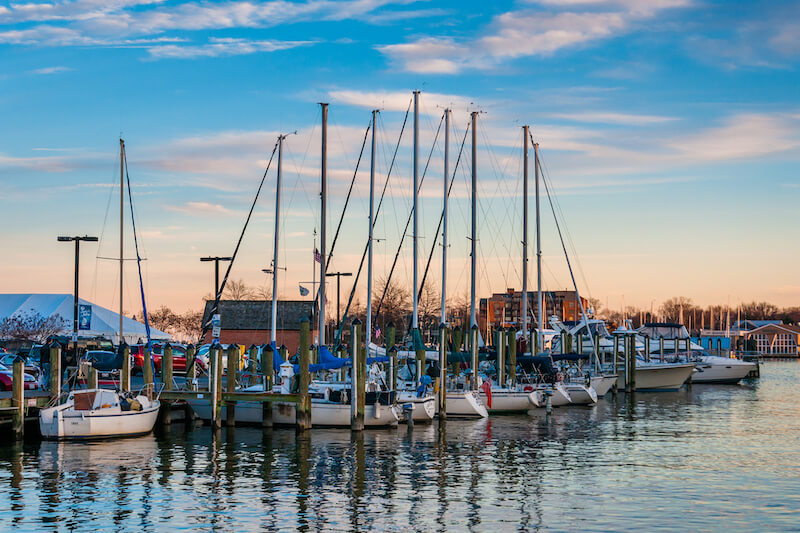 A marina should ideally be a place for like-minded boating enthusiasts to gather. Take a look around the boat slips to see if there are a good number of boat types that seem to coincide with your interests. Love sailing? Prefer a yachting community? See how many boats in the marina reflect current guests who feel the same way.
Many in the boating community are social and friendly, and marinas can bring together these groups of individuals with shared passions. Choose a facility that facilitates regular gatherings and events like boat shows, races, or parties that promote guest interaction. Many have dedicated social clubs with meetings for specific types of boating and water activities.
Having a pleasant and informed staff that can recommend routes and credibility with patrons is also important. The marina team should be just as engaged in the boating world as patrons and be prepared to assist with maintenance and technical needs. Find a marina with an experienced management team; finding managers recognized by the industry via formal training and acknowledgment from associations such as Certified Marina Managers is a plus.
Find the Perfect Marina & Get Ready to Launch!
Using these tips and asking a few key questions can help boat owners navigate the waters when it comes to finding a suitable marina for long-term berthing or along the way during travels. Due diligence can make a huge difference concerning satisfaction levels, so be sure to look at reviews, take personal tours when possible, and ask around the local community to confirm the facility's reputation before cementing a decision. If locating the right marina is difficult, homebuyers may wish to consider the merits of private docks vs. public marinas for a more customizable experience.