How to Avoid 9 Common First Time Home Buying Mistakes
Posted by Bob and Ronna Chew on Sunday, January 23, 2022 at 9:02 AM
By Bob and Ronna Chew / January 23, 2022
Comment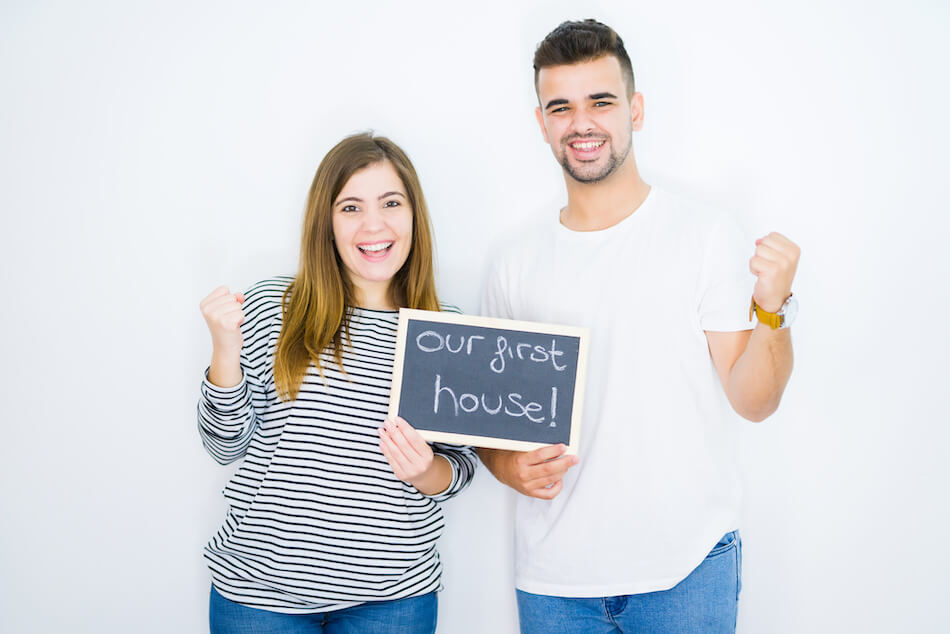 Getting to the point where you can afford to buy your first home is a huge milestone. However, as exciting as this is, it is also a big decision that shouldn't be made lightly. You can easily get carried away shopping for homes, and if you are not careful, you will make mistakes. Knowing the common mistakes first-time homebuyers make and how to avoid them will help make your home buying process go smoothly. Ready to make your first home buying experience a success? Keep reading to learn which pitfalls you need to avoid.​
For informational purposes only. Always consult with a licensed real estate professional before proceeding with any real estate transaction.
Moving Too Fast
It's understandable if you are counting down the days until you move into your new home. However, don't rush the process or you'll come to regret it. While it can seem like a fun adventure, buying a home can be a challenging process. So before you start searching homes for sale, it's best to educate yourself on all the steps in the home-buying process.
Mortgage processing takes time, and that's why every first-time home buyer should plan for this ahead of the purchase. Moving too fast means you won't have enough time to save for the down payment and closing costs. Also, it leaves you with less time to fix your credit.
Start planning for the purchase at least a year in advance so that if something isn't right, you can begin addressing it early. Poor credit can take years to repair hence the need to plan well in advance. Save more money, pay down your debt, and boost your credit score to get pre-approved fast and for a higher amount.
Not Maintaining Your Credit Score
Lenders will pull your credit report when processing your mortgage. Thus, don't do anything that can mess up your credit during that time. Any new credit card accounts or new loans on the credit report will not do you any favors. First-time home buyers often learn this the hard way, and you don't want to get caught up in this.
You should keep your finances in the status quo until closing. It's not just about opening new credit cards but also closing existing accounts or making large purchases on existing credit accounts. Remember to pay down your existing balances to get them below 30%.
Talking to Just One Lender
This is a huge mistake you shouldn't make. Every lender will use sweet words to entice you to the mortgage programs available. Expect the lender to give you a whole list of reasons why you should choose them. However, no matter how great the available options are, don't settle for the first lender.
You need to meet with multiple lenders if you want to make an informed decision. Any good loan officer can pick out the potential roadblocks after looking into your situation and telling you about your options.
The more lenders you talk to, the better the basis of comparison you'll have when making the final decision. You need to get the best deal at the lowest possible rates. Even if time is not on your side, ensure you have talked to at least three lenders and a mortgage broker. Compare the loan terms, lender fees, and rates. Many first-time buyers only look at the interest rates and loan amounts, forgetting that the loan terms and fees are also important.
Not Making a Budget
After getting approved for a mortgage, you can create a realistic budget. This should be made after reconciling all of your financial responsibilities; don't base it on your gross salary alone.
​Consider what you remain with after paying all debts and bills. Failure to budget might see you pick an expensive home that you will be struggling to pay for. If you can't make the monthly mortgage payments, the house might be foreclosed, and you will be back to zero. You don't want to be taking one step forward and two steps backward.​
Additionally, budgeting for your first home means you'll avoid wasting time checking out houses you can't afford. As a first-time homebuyer, you should aim to get a mortgage that won't be keeping you up at night, thinking of how you will manage to make the payments.
Buying a home below your maximum budget is ideal. You can always get another house once your financial situation improves. A mortgage calculator will help you know the affordable price range. Also, these calculators will help you figure out what's a stretch and what's aggressive when it comes to the total cost of the house.
Making a Down Payment That's Too Small
While a 20% down payment is the standard amount for conventional loans, it's not the only option.
The VA loan, for example, provides 100% funding for military homebuyers. Others require a 3.5%–5% down payment, which is a minimal amount even if you are buying an expensive home.
It might seem like a good idea if you don't want to wait around to save the 20% down payment amount. However, not having a 20% down payment has its drawbacks. The less the down payment, the higher your monthly mortgage payments will be. Lower down payments also often require private mortgage insurance, which increases your monthly payments.
Thus, use any means possible to save for the deposit, so you won't be stuck with a considerable balance to clear after the down payment.
Not Considering First-Time Assistance Programs
Most first-time homebuyers don't have a lot of money stacked up for the closing costs and the down payment. However, don't delay owning a home just because you haven't reached your target in terms of the down payment.​
There are a couple of low-down-payment programs, especially for first-time homebuyers. Some state homebuying programs offer down payment assistance as well as competitive mortgage rates. You should take advantage of those.
Talk to your mortgage lenders about your options and look for state programs that can help you meet your down payment target. With this assistance, you can easily buy your home.
Shopping For Homes Before Applying For a Mortgage
Viewing homes before applying for a mortgage is the first and most important mistake to avoid as a new buyer. Getting approved for a mortgage builds the foundation for an efficient and affordable home buying experience.
If the property is in high demand, you can lose it as you struggle to get preapproved for a mortgage. It doesn't take long to get a preapproval letter, so you should take care of that as soon as possible. Shopping for a home when you have been preapproved for a mortgage means the moment you spot your dream home, you can move quickly to make an offer.
It is heartbreaking to fall in love with gorgeous houses only to lose them because you had not applied for a mortgage. At the end of the day, it is business, and the seller will go for the buyer who has cash in hand or a mortgage pre-approval letter.
Spending All Your Savings
Buying a house is expensive, but that does not mean you have to empty your savings to get the house of your dreams. While a 20% down payment should always be your goal, you don't want to empty out your savings to achieve it. Have an emergency fund with 3-6 months of living expenses. Mortgage insurance is better than struggling to pay bills because you have exhausted your savings.
Underestimating Homeownership Expenses
Buying a home doesn't mean you won't be paying bills. If you had not budgeted for that, it would be a huge surprise, even worse if you had drained your savings. It's not just the mortgage you have to worry about. You will have to pay for cable, gas, oil, garbage collection, and other utilities. The bank doesn't consider these costs when determining the monthly mortgage payments. Therefore, you may be paying several thousand in bills every month. It can be a huge burden for someone who has not budgeted well.
You may think it won't be a problem since these are some of the bills you were paying as a renter, but it is not the same. A new home will have higher costs, not to mention entirely new bills renters don't have to worry about like homeowner association fees. It is easy for first-time homebuyers to avoid this mistake, though.
A real estate agent can help you estimate the insurance costs and property taxes you will be paying after buying the home. Check the utility bills for the past year before making a decision. It gives you an idea of what you should budget for.
Buy Your First Home With Confidence
Don't be intimidated if you are a first-time home buyer. It doesn't mean you will make costly mistakes because you have never gone through this process before. As long as you know the common mistakes you may be prone to as a first-time home buyer, you'll be more careful not to make them. Owning a home has its ups and downs, but it is one of the best decisions you will ever make in your life.
For informational purposes only. Always consult with a licensed real estate professional before proceeding with any real estate transaction.