5 Unique Home-Selling Tips For Rising Interest Rates
Posted by Bob and Ronna Chew on Tuesday, August 1, 2023 at 9:52 AM
By Bob and Ronna Chew / August 1, 2023
Comment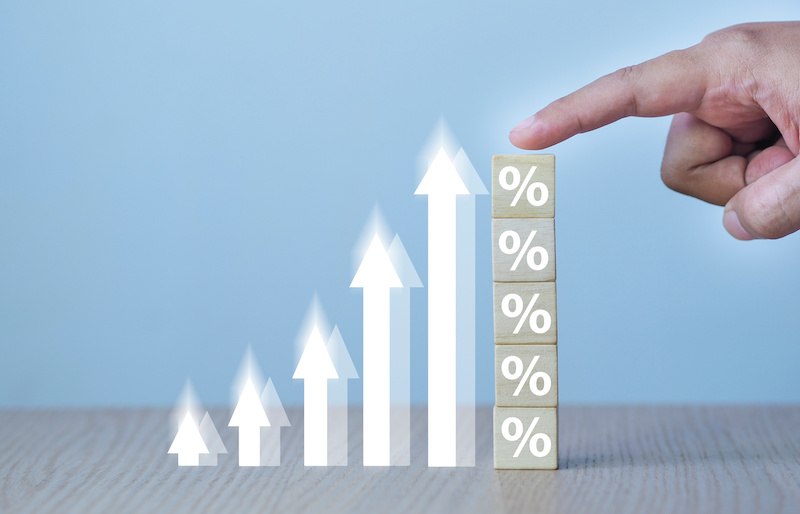 The housing market landscape often sees a dramatic shift when interest rates climb. Suddenly, buyers become more cautious, scrutinizing deals with a hawk's eye. The playground that was once a seller's market can become a challenging place to attract motivated buyers.
Thankfully, real estate is cyclical. Interest rates go up, then down, and real estate professionals adapt. Here is what you need to know as a seller about how to find the right buyer, even when interest rates are less than ideal.
For informational purposes only. Always consult with a licensed real estate professional before proceeding with any real estate transaction.
The Price is Right—Or Is It?
Home pricing can be a delicate balancing act. Similar to walking a tightrope, you are trying to achieve two potentially conflicting goals. On one hand, you want to get the maximum returns on your investment—after all, everyone wants to take advantage of their home equity.
On the other hand, overpricing in a high-interest market can backfire. Buyers are already nervous about the rising rates, so an unrealistically high list price might completely scare them away.
Working with a licensed real estate professional who understands the current market is essential in these situations. The best way to quickly sell a house is by pricing it right. Real estate agents can help you navigate the complex world of home valuation and find that sweet spot.
A seasoned agent advises you in achieving a list price that entices buyers but doesn't leave you feeling like you've given away the house.
Leverage the Power of Staging
First impressions matter, especially in a tightening market. Sellers often underestimate the importance of staging. Your home needs to do more than just blend into the neighborhood—it should stand out to attract the maximum number of buyers. Remember, you're not just selling a property but an entire lifestyle.
Professionally staging your home is an excellent way to stand out from the competition. A well-staged home can increase a property's price by up to 10%. That's a huge jump, especially when buyers are being cautious because of higher interest rates.
It is important to remember a properly staged home goes beyond just tidying up—make your home spotless, decluttered, and well-lit. This means putting away family pictures that make interested buyers feel like they're invading your personal space.
Once decluttered, a professional stager will arrange furniture to highlight function, using decor to add warmth and personality. This allows prospective homebuyers to easily envision their life in the space.
Remember to highlight the unique features that make your home special. Whether it's the spacious backyard, the newly renovated kitchen, or the cozy fireplace, make sure these selling points are front and center.
Sweeten the Deal
Think about the last time you bought something significant. Maybe it was a car or a new TV. Did you feel more inclined to purchase when you received an added incentive? Most of us would say yes. This same principle applies to selling homes, especially in a rising interest rate environment.
Sweetening the deal can be the deciding factor that seals the deal. Consider offering to pay closing costs, which can be substantial and intimidating for a first-time buyer.
Sellers can also provide a one-year home warranty that offers peace of mind. It covers repair or replacement costs for home appliances and systems—removing worry from the buyer's mind. Buyer incentives can encourage them to pick your house over others when selling your home with heightened interest rates. In a similar vein, upgrading the home with a new home security system or smart renovations can also act as that extra push buyers need to submit their offer.
Virtual Tours & High-Quality Photos
With interest rates increasing, buyers are more selective, sometimes preferring to do extensive research online before stepping out for a physical home tour. Offering high-quality, professional photographs and virtual tours creates an immersive digital experience for online homebuyers.
Virtual tours give potential buyers a 360-degree view of your property, allowing them to visualize the space and layout better. Plus, high-resolution photos highlight the best features of your home. You can add descriptions about each room—giving your home a unique, personal touch.
Consider Various Financing Options
As interest rates climb, traditional financing methods might not work for every buyer. By showing flexibility in financing options, you can attract a broader audience. Consider seller financing or lease-to-own options, which could make your property more attractive to those wary of current loan rates.
Seller financing, where you act as the bank, can be an attractive option for buyers struggling to secure a traditional mortgage. Whereas rent-to-own agreements allow the buyer to rent the house with an option to buy it later. These methods might help you reach a wider pool of potential buyers and expedite the sale process.
Selling a House When Interest Rates Are High
With these unique home-selling strategies, you can navigate the changing tides of the real estate market.
Remember, while the process may be challenging, success lies in adaptation and understanding your buyer's needs. Where there's a will, there's a way when selling a home while interest rates are high.
For informational purposes only. Always consult with a licensed real estate professional before proceeding with any real estate transaction.