3 Home Features Every Boating Enthusiast Needs
Posted by Bob and Ronna Chew on Tuesday, December 7, 2021 at 11:26 AM
By Bob and Ronna Chew / December 7, 2021
Comment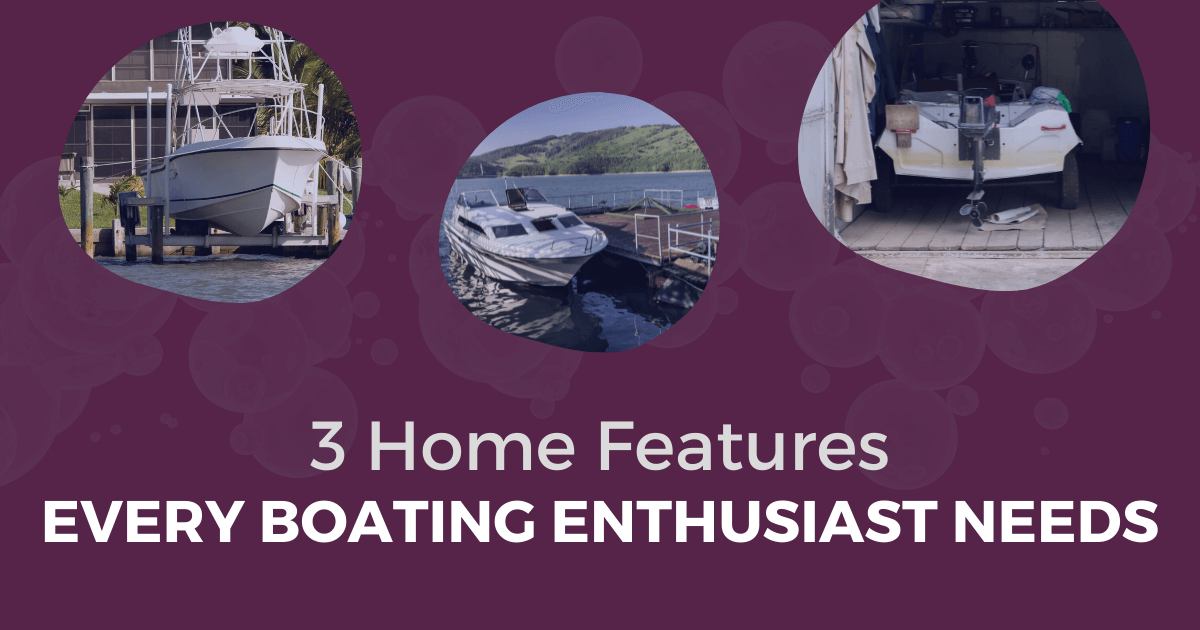 One of the main benefits of owning a home with a boat dock is enjoying life on the water. Want to get away from the hustle and bustle of life and spend some time in solitude on the water? It's just outside your back door! With that being said, certain home features make the experience of owning a boat that much more convenient and compelling. Keep reading to find three home features that every boating enthusiast needs to enhance their waterfront property.
A Boat Lift
A hydraulic boat lift mounts to the dock and allows an owner to quickly and safely lower their boat or raise it out of the water after a day of boating. Launching and moving a ship around manually is a difficult chore—so tricky that an owner is less likely to use their boat as often.
A boat lift also provides a significant cost saving for owning a watercraft. Raising the boat out of the water when it's not in use makes it easier to maintain the hull in the long term. It takes less time to scrub and clean the hull, and owners with a boat lift don't need to repaint the underside as often.
A boat lift also eliminates the likelihood of the boat damaging the owner's dock every time high waves or stormy weather make the water choppy. A lift makes it easier and safer to load and pack the boat for an outing and safer for all passengers to get in and out of the boat. There is never any danger of becoming untied or sinking at the dock when a boat lift is used.
Luxury Dock Accessories
Owning a private dock can enhance the boating lifestyle even further for a homeowner. A private dock provides convenient access to the boat while eliminating the need to pay marina fees. A dock can also significantly enhance the value of a waterfront property if the owner plans to sell. A private dock also provides a luxurious location for private events such as parties, weddings, or family gatherings, especially when upgraded with top-of-the-line amenities. A few options include an alfresco kitchen, an attached water slide, and fishing lights.
The best boat dock accessories can provide additional security for boat owners, compared to storing their boats in a marina or a dry dock. A private dock with visible security cameras dramatically reduces the risk of the boat being vandalized, stolen, or damaged. Private owners can install their marine security system on their dock or hire a private security company for added safety. Installing a boat lift at a private dock also adds all the benefits listed above regarding convenience and protection for the boat owner.
A Boathouse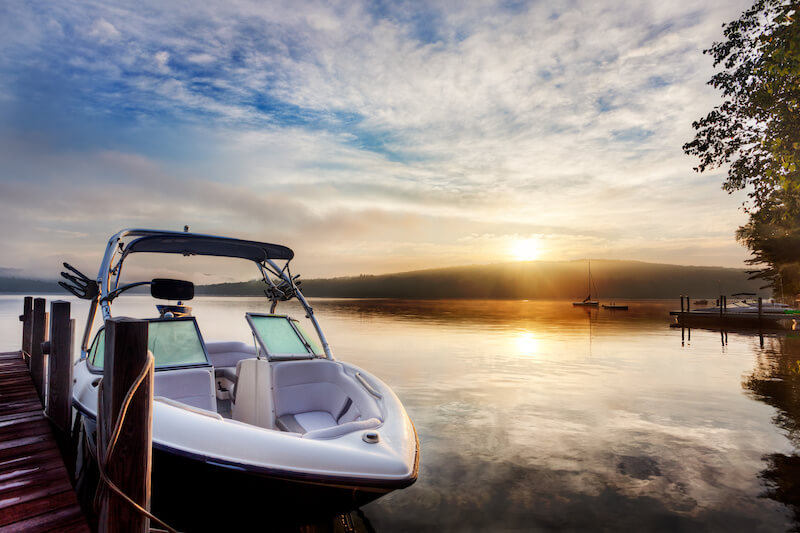 While a private dock is a luxurious upgrade to a waterfront home, a boathouse is even more of a promotion. A complete structure to house a boat year-round can be a significant aesthetic enhancement to a homeowner's property and a great way to protect the investment in a boat. Depending on the size and construction materials, a boathouse can potentially add hundreds of thousands of dollars to the value of a property.
Owning a boathouse adds significant safety and security for a boat. Naturally, a boathouse eliminates the need for annual marina fees, dry dock storage, winter storage slips, or other expenses that can significantly drive up the costs of owning a boat. Vandalism, theft, and "hit and run" boating accidents are eliminated when an owner utilizes a private boathouse.
The boathouse also provides safety and security for storing all the gear and maintenance supplies associated with boating. The owner has privacy and seclusion for performing maintenance on the boat. A boathouse also adds an excellent structure to the property for private family gatherings or socializing. As mentioned above, a boathouse can add a lot of "curb appeal" to one's home.
Get the Most Out of Your Home With a Boat Dock
Whether someone owns a lakefront home or an ocean-side cottage, the home features listed above will enhance the value of their property and make the boating lifestyle even more convenient and cost-effective. These additions offer various benefits and advantages that reduce the cost of boat ownership in multiple ways. From increased security to ease of access to the water, when property owners first experience these home enhancements, they often wonder how they lived without them previously.