Home Tech Upgrades: How to Make Smart Renovations That Pay Back
Posted by Brian Alexander on Tuesday, April 20, 2021 at 9:25 AM
By Brian Alexander / April 20, 2021
Comment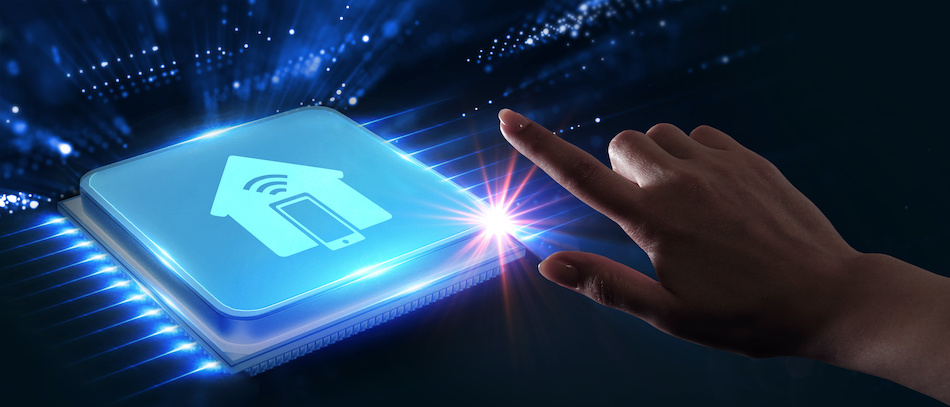 There is no denying the appeal of technology in the public eye, which means more products are developing for portability and placement in modern homes. Smart homes tend to have several implements operated via a central hub with remote capability. But the real question many owners consider is how much they might see come back to them in terms of return on investment (ROI). Here are some smart home investments that are in high demand with buyers today.
Have More Control With a Smart Hub
A high-tech home begins with installing a smart hub, and there are several smart hub options from top companies available at highly affordable rates. They are essentially a remote control that can operate compatible systems in the home via voice or any Internet-connected device.
Want to control when the heating and cooling operates? Forget to leave the lights on or set the home alarm system? Notifications are sent directly to owners, and there are options to control when and how these smart products operate. Popular applications for a smart hub include doorbell alarms, major appliances, and even home smoke and CO2 detectors.
High-Tech Home Security Systems
Most buyers are interested in the safety of the people and possessions inside and outside their homes. Standard ring and alert systems—even monitored ones—are not nearly as in demand as an upgraded Internet-connected smart security network.
These intelligent installations can include automatic alerts to owners and emergency responders, notify individuals when cameras are activated, create automatic backup recordings at 360-degree angles, and much more. They often include the ever-growing-in-popularity camera doorbells.
Smart Appliances With High ROI
Who wouldn't enjoy having energy-efficient appliances that make life easier for owners while attracting potential buyers in the future? On top of energy efficiency, smart appliances can be connected to and controlled via an in-home smart hub or an Internet-connected device, allowing for operation on timers, remote operation if something is left on accidentally or needs turning on, and more. Popular smart appliances include:
Ovens/ranges
Refrigerators
Stand-alone freezers
Dishwashers
Built-in microwaves
Clothes dryers
Laundry washers
Homeowners save money on utility expenses while worrying less about inefficient appliances.
Smart Heating & Cooling Offer a Prime ROI
One of the most significant utility expenses the average homeowner contends with is heating and cooling. In hopes of maintaining comfort levels and coming home to a cozy environment, many users allow HVAC or furnace-fired systems to operate constantly. An excellent way to curb costs is to get a programmable thermostat and set it for peak times when occupants are home.
However, even better rewards are to be had by those who opt for a smart cooling and heating system that can be controlled and operated remotely and bring a good ROI. As an Internet-connected device, the system can be activated and set via a smart hub, phone, computer, or tablet. Additional wise investments include smart blinds and fans to accompany this upgrade.
Considering Tech-Savvy Smart Home Upgrades?
You don't have to stop at attaining smart conveniences if you're looking for high-ROI investments to improve your home for yourself and potential buyers. Take a look at replacing your windows to improve energy efficiency in your home, consider sustainable building materials to replace your floors, or remodel your kitchen while upgrading your appliances. Going smart and green doesn't just reduce your home's impact on the environment — it increases the positive impact on your wallet.