4 Home Improvement Projects Offering High ROI
Posted by Brian Alexander on Monday, December 21, 2020 at 12:07 PM
By Brian Alexander / December 21, 2020
Comment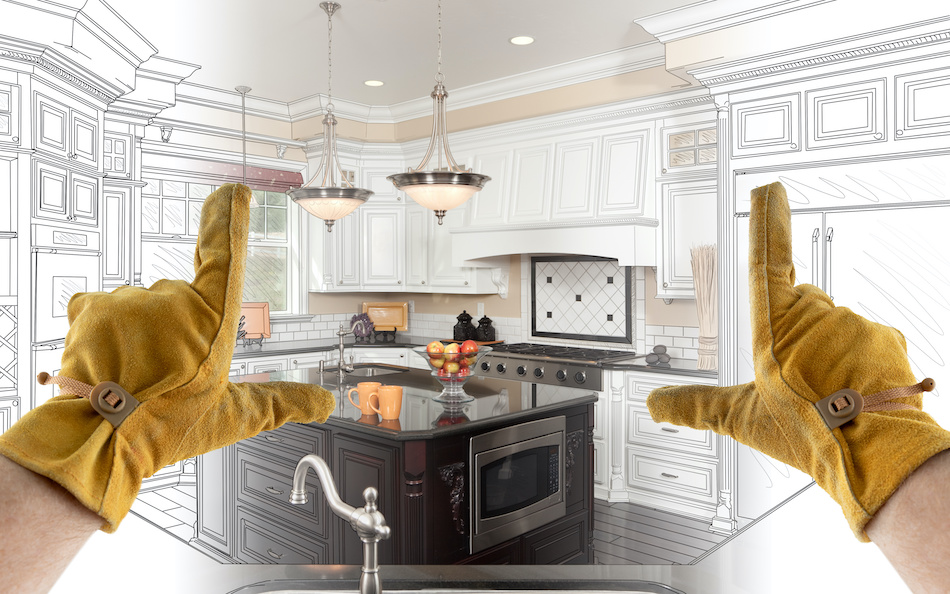 As with any investment, not all of them will give and equal return on investment (ROI) as others will. Homeowners often want to make some improvements to enjoy for themselves while they reside in the dwelling, but they also want to get a bit back on that investment should selling become a possibility. We've compiled a list of wise upgrades and improvements that offer the best resale value according to Remodeling's Cost vs. Value Report.
Decking Additions That Pay Off
Decking has come a long way in recent decades, and while it's still a traditional favorite, the popularity of PVC and composite decking are taking yards by storm. Wooden decks with railings are generally more affordable than PVC or composite depending on the type of wood selected. However, they tend to recoup almost 83 percent of their value for owners.
Composite decking's primary differences from PVC materials are that it can be stained and requires more maintenance. While PVC materials cost more upfront by as much as 25 percent, it tends to appeal more to today's home buyers. Both materials see about a 90 percent return on value, and they resist fading, warping, cracking and insects—a huge asset over wood decking.
Kitchen Remodels Are in High Demand With Buyers
High-end homeowners should give strong consideration to ensuring their kitchen's features live up to those throughout the rest of the abode. In other words, it's not a good idea to do a cheap update that can actually decrease home value. That being said, the average homeowner will see the greatest ROI with a minor kitchen remodel versus a major one.
The Cost vs. Value Report estimates that minor upgrades in the kitchen average just over $20,000 with installations such as:
Cabinetry Replacement
Marble or Quartz Countertops
Sink and Hardware Upgrades
Re-coating or Replacing Tub
These efforts are reported to bring back an average of 80 percent of the investment costs when selling.
Exterior Siding Replacement
Adding curb appeal is an easy way to increase home value, and the easiest way to boost appearance and get an excellent return on investment is new exterior siding. Three of the most popular styles of home siding today are stone veneer, Hardie plank and vinyl siding, all of which are resilient and low-maintenance options.
Stone veneer offers the beauty of natural stone without the high cost and is comparable in price to Hardie siding at an average of $15,000. Vinyl, tends to be a bit less expensive. In addition to restoring the beauty to the home's exterior, new siding can reap sellers a nearly a 77 percent ROI according to the Cost vs. Value Report.
Update Bathrooms with Accessibility Features
Another in-demand upgrade lies within the loo, as more buyers are conscious of having adequate access to bathroom facilities. Accessibility features are highly attractive for buyers seeking a forever home to retire in, those with disabilities and there's no telling when an accident can create temporary physical challenges.
The report estimates that it can cost about $17,000 to make bathroom accessibility upgrades such as:
Walk-in Curbless Shower
Adjustable Showerheads
Walk-in Tubs or Seating
Adjustable Mirrors
Low Cabinetry
Grab Bars
Wheelchair-height Switches and Outlets
These accessibility upgrades can bring as much as 70 percent ROI when selling, as can a general minor bathroom upgrade.
Need Advice About High ROI Home Upgrades?
It can be a costly mistake to choose the wrong renovation projects that buyers simply aren't willing to pay more for, or to ensure that projects are done up to code and will pass a home inspection. Contact a local real estate professional for guidance concerning smart updates that you'll enjoy and that buyers want in today's market.