9 Essentials Every Waterfront Home Must Have
Posted by Bob and Ronna Chew on Tuesday, May 2, 2023 at 9:00 AM
By Bob and Ronna Chew / May 2, 2023
Comment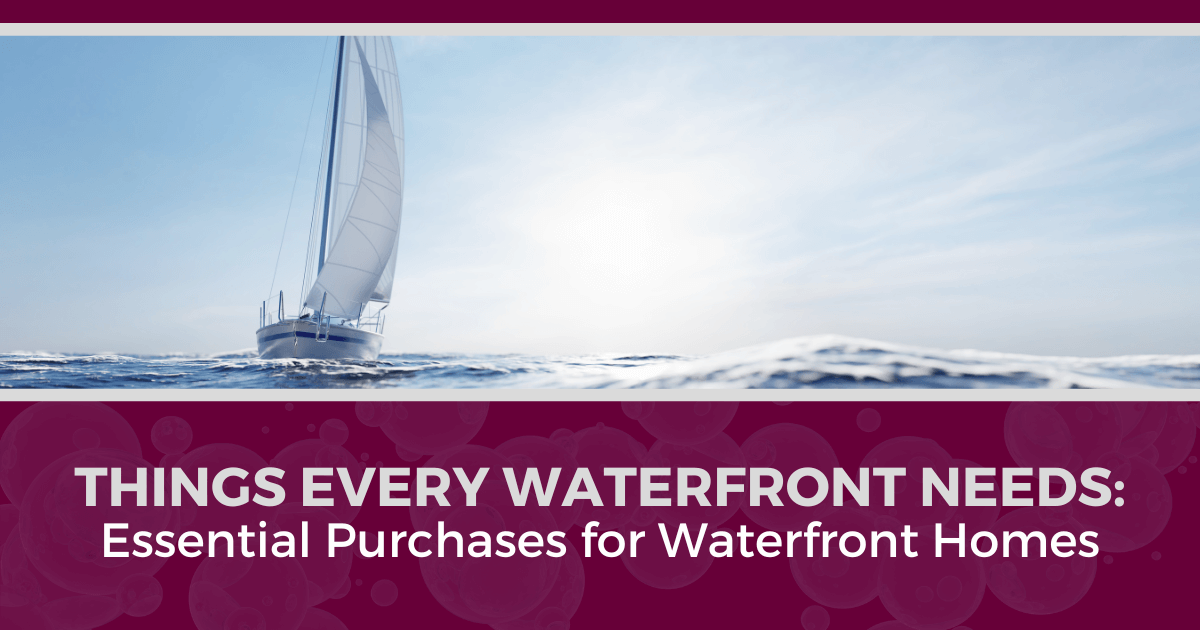 Living on waterfront property can be a dream come true. The stunning scenery on the horizon greets homeowners every time they step outside and smell the breeze. While the view alone can make for a breathtaking experience, there are other additions owners of waterfront properties can incorporate to make the most of their homes. The options are limitless and are suitable for a variety of lifestyles. From a few home renovations to exciting purchases that will help entertain, read on to learn about the essential purchases for beachfront homes.
Lounge Chairs
If you're fortunate enough to own a waterfront property, one essential purchase that you should consider is a set of comfortable lounge chairs. Whether you have a balcony overlooking the water or a sprawling backyard leading up to the beach, lounge chairs can offer a perfect spot to relax and enjoy the beautiful views.
Lounge chairs come in a variety of materials and styles, so it's important to choose ones that are well-suited to your specific needs. If your home is located near saltwater, you may want to invest in chairs made of corrosion-resistant materials such as teak or aluminum. If you plan on leaving your chairs outside all year round, consider ones with durable, weather-resistant fabrics and cushions.
In addition to providing a comfortable spot to sit and soak up the sun, lounge chairs can also be a stylish addition to your outdoor decor. You can choose chairs in a variety of colors and patterns to complement your home's aesthetic and create a cohesive look throughout your outdoor space.
Large Windows
Because the view from a waterfront home is a part of the appeal, maximizing the window area makes sense. It's one of the easiest ways to maximize the water views from the house. The horizon beautifully gleams and glitters at all times of the day, providing an incredibly captivating sight of dusk and dawn. Having large windows in all rooms that face the water optimizes the opportunities for people to have an unparalleled view. Even when the tides are too high to swim in, or the weather is not warm, the ebb and flow of the waves and the harmony of wildlife paint an intricately vivid seascape. Expansive windows along the oceanview side of homes allow homeowners to take advantage of their marvelous view from inside.
A Boat Lift and Boat
When right next to the water, an obvious buy is a boat. More affordable than they may appear, boats offer the element of adventure to a boatowner's lifestyle. For those who do not live right on the water, a boat trailer makes taking a boat out a simpler experience. Best of all, there are incredible benefits to purchasing a boat. Being out on the sea, immersed in the water's breeze and mist, can be a freeing affair. Boating has been known to reduce stress, be a great form of exercise, and provide a fantastic bonding opportunity with others and nature.
A Private Dock or Boat Ramp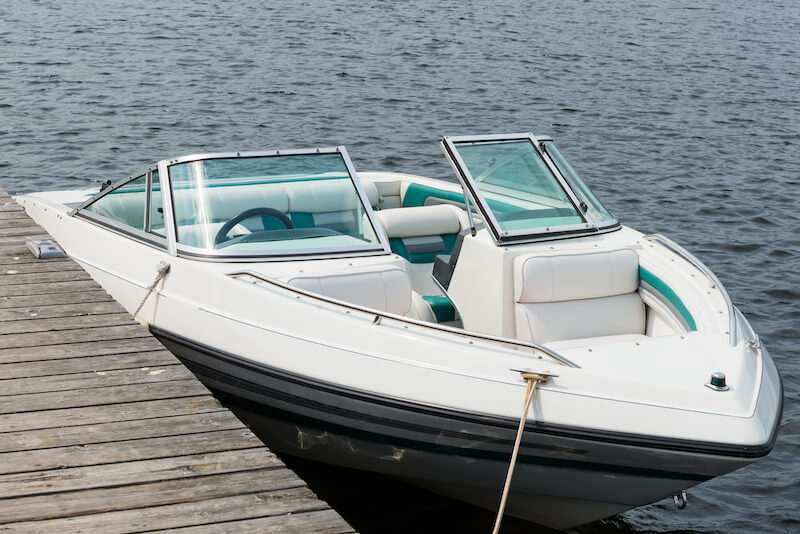 Access to a boat ramp or private dock vs. a public marina can be a life-changing bayfront home addition for homeowners. Boat lovers will love the advantages of having convenient entry to their boats. A docking area eliminates the need to rent space at a marina and is another asset. Private access to a dock or boat ramp can also increase security, restricting access to where a boat is being housed. Docks do more than store boats; they are great places to do virtually anything by the water. Exercising, picnicking, or reading a book can be enhanced when done near the water. Adding a private dock can transform the boating experience and offers the potential to heighten any activity.
Beach and Swim Gear
Being near any body of water is the perfect excuse to go swimming or, at the very least, have a great time in the water. Inflatable gear that can attach to a boat or a dock adds value to the waterfront lifestyle. Inflatable pools can be attached to a dock to add an element of containment within the ocean. Inflatable cabanas, seats, and other pool toys add fun to time in the water. Examples of great water games and activities include:
Floating game boards (tic-tac-toe or chess)
Ball games (volleyball or soccer)
Lounging on pool floaties
Beach and swim gear can make a day in the water a more pleasurable experience.
A Fishing Rod and Tackle
Sometimes life calls for a more quiet and relaxing activity, such as fishing. Whether done in solitude or with another person, the serenity of waiting for a fish to bite may offer release from life's stressors. With the right rod, enough bait, and plenty of time, devoted anglers can spend more time catching fish and less time finding a spot to drop their line. Time spent baiting the line, waiting for a catch, and reeling it in can be wonderful ways to spend quality time with others. A few simple fishing gear purchases, such as a fishing rod and tackle, offer entry to a lifetime of memories.
A Deck or Patio and Outdoor Lighting
There is plenty to do on a patio or deck of a home. Many homeowners design their outdoor space to be a comfortable extension of their indoor space; others take their home exteriors' aesthetic in an entirely different direction. The layout of a bayfront home's deck or patio also depends on the owner's lifestyle. Seatings, awnings, and a grill can be added to transform a lovely house into an entertainment hub. Decorating their patio with an array of lights allows homeowners to continue enjoying their yard — day or night.
A Fire Pit
While outdoor heaters and grills are marvelous tools for heating and cooking, fire provides a unique and captivating experience. Thought-provoking conversations under the stars can be deepened by the warmth and glow of the fire pit. They can seamlessly be incorporated into any patio, deck, or outdoor space's aesthetic, with ample customization options. With a thorough understanding of local fire pit regulations, installing a fire area in a beachfront home could be a cozy touch.
An Outdoor Shower and Mudroom
Outdoor showers are excellent ways to keep certain messes outdoors. Sand, dirt, and other debris do not have to be tracked indoors when there's a shower outside to use. Because plumbing is involved, it is essential to get the proper approval and permits and make sure everything is installed correctly. Attach a mudroom or areas adjacent to the house, where wet towels and shower items can be left without causing damage. Ensure that an outdoor shower is built in direct sunlight helps prevent mold and mildew and makes using the shower more enjoyable.
Making the Most of a Waterfront Home
In its most simplistic state, a waterfront house is sure to astound with the view alone. However, a beautiful property can be elevated with features like the above that add an enhanced experience. A home is a great canvas to customize and showcase its owner's personality and style, and there's no better canvas than a beachfront home.