Ellicott City Public Transportation: 2024 RTA & MDOT Guide
Posted by Bob and Ronna Chew on Thursday, December 15, 2022 at 12:02 PM
By Bob and Ronna Chew / December 15, 2022
Comment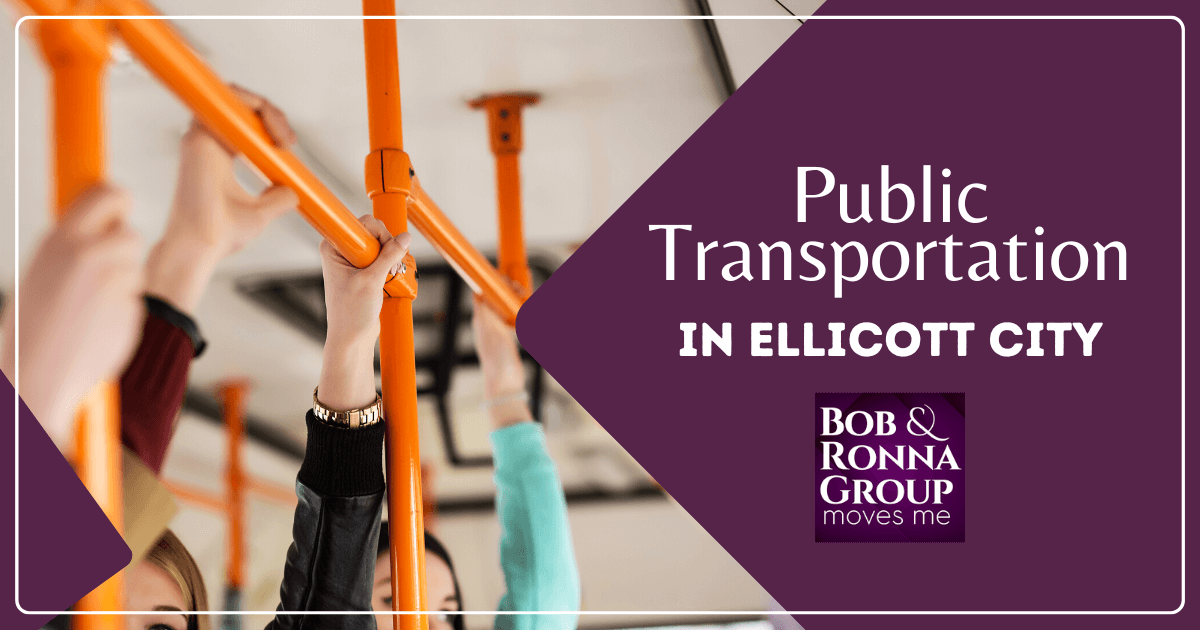 Ellicott City in Howard County, Maryland, is a part of the greater Baltimore metropolitan area, which is more than 3,000 square miles in size. As such, residents have access to many local attractions and amenities within the Ellicott City community itself and further abroad.
Residents wanting to travel to the many local things to do and places to go have access to various options, including city buses, trains, and rideshares. Read on to discover the public transportation options in Ellicott City, Maryland.
RTA
The Regional Transportation Agency of Central Maryland, known as the RTA, is a public transportation service that provides public transportation options throughout Howard County, Anne Arundel County, Northern Prince George County, and the city of Laurel.
For the most part, RTA runs on a schedule ranging from 6:00 a.m. to 9:45 p.m., depending on the route. This includes Route 405, which runs from the Columbia community to and around Ellicott City. Main stops along the route include the Howard County Circuit Court, the Ellicott City Walmart, and the Ellicott City Senior Center, in addition to other stops. However, RTA does not operate on certain holidays, including Thanksgiving Day, Christmas Day, and New Year's Day. For more information about service alerts for specific routes, check the RTA Twitter page.
The RTA also offers RTA Mobility, a bus service for those with disabilities who have difficulties with the standard transit system. Rates for this service, which runs along routes throughout the city, include:
$35 for an RTA Mobility 10-ride ticket book (which runs system-wide)
$50 for an RTA Mobility General Paratransit (GPT) 10-ride ticket book
RTA Ticket Costs
$2.00 for a one-way trip
Free for children aged five and under
Free for senior citizens 60 and over/people with disabilities
$5.00 day pass via the Transit App
$20 for a student pass (student ID required)
$15 for a fixed-route 10-ride ticket book
$40 for a fixed-route monthly pass
MDOT
The Maryland Department of Transportation, or MDOT, offers transit throughout the greater Baltimore metropolitan area, including Ellicott City and the surrounding region. As a part of MDOT, the Maryland Transit Administration (MTA) operates a multi-modal transit system that includes commuter buses, Light RailLink, and MobilityLink, the department's paratransit system.
The No. 345 line serves Ellicott City. Originating in Ellicott City, the commuter bus service departs beginning at 5:00 a.m., with further departures every 20 minutes. The last departure leaves at 7:10 a.m. and travels through Columbia and into Washington, D.C.
In the evening, return service begins at 4:15 p.m., with buses leaving every 20 minutes until the last bus departs at 5:30 p.m. The morning commuter bus service departs from the Long Gate Park & Ride, while the evening bus routes return to the same Park & Ride facility.
The No. 345 line operates Monday through Friday from 5:00 a.m. to 7:45 p.m. The line doesn't run on weekends or New Year's Day, Martin Luther King Day, President's Day, Memorial Day, Juneteenth, Independence Day, Labor Day, Columbus Day, Veteran's Day, Thanksgiving Day, the Friday after Thanksgiving, and Christmas Day.
Zone 3 MDOT Ticket Costs
$6.00 for a one-way trip
$5.00 for a one-way trip for seniors and people with disabilities
$204.00 for a monthly pass
$170.00 for a monthly pass for seniors and people with disabilities
Transit Link Card (refer to commuterdirect.com for pricing)
Bikeshare
The Howard County Bikeshare program offers traditional and electricity-assisted bicycles for use by members who sign up on the Howard County Bikeshare website. To use a bike, members can unlock one using the mobile app or directly at a station kiosk. The service is available throughout the Columbia and Ellicott City areas.
Once finished, riders can simply return the bike to any station. Available 24 hours a day and seven days a week, the Bikeshare program has a total of nine stations and 78 bikes, which give Ellicott City residents and the surrounding community a healthy option when traveling from one location to another in the service area.
Bikeshare Ticket Costs
$85 for an annual membership/access to one bike at a time
$15 for a monthly membership/access to one bike at a time
$2 per ride via the mobile app/access up to four bikes per membership for $2 each
$2 per ride via Bikeshare kiosks/access up to four bikes per membership for $2 each
Rideshare
In addition to the many public transportation options offered by the RTA and MTA, residents of Ellicott City can also take advantage of rideshare programs to cut vehicle emissions while at the same time saving money on gas.
To help facilitate rideshare options, the Maryland State Highway Administration has 12 Park and Ride locations throughout Howard County, MD. One is the Long Gate Park & Ride, located at 4951 Meadowbrook Lane, Ellicott City.
In addition to using the Long Gate Park & Ride to ride local commuter buses provided by the MTA, residents are also encouraged to carpool. Plus, the MTA also offers the Guaranteed Ride Home (GRH) program.
With the GRH program, registered commuters who live within the Greater Baltimore/Washington region are guaranteed a ride home in the event of illness, emergency, or unexpected overtime. The service includes a free taxi ride, transit ride, or rental car up to four times a year. To qualify, members must take mass transit, carpool, vanpool, walk, or ride a bike to work at least twice a week. Best of all, the service is free, excluding taxes, fuel, and gratuity. The service is available from 6:00 a.m. until 10:00 p.m., Monday through Friday. To apply, visit the Commuter Connections Website.
Get Around Ellicott City With Ease
Getting around Ellicott City is easy using one of the options above. Whether you want to take a city bus to get around the city or a farther destination, the Ellicott City area has you covered with RTA and MTA buses, light rail, and special commuter services for people with disabilities.
For the environmentally conscious, the available bikeshare and rideshare programs are a great option. Best of all, the MTA's GRH program guarantees registered members a free ride home up to four times a year if needed. All of this adds up to an excellent commuter experience in Ellicott City. However, if you'd rather commute with a personal vehicle, check out our guide to driving in Ellicott City.
If you're looking for your Ellicott City dream home, contact The Bob & Ronna Group of Berkshire Hathaway HomeServices with Maryland Real Estate Advantage at (410) 465-4440 to get in touch with an Ellicott City real estate agent who can help find the perfect place for you.