Ellicott City Neighborhoods With Coffee Shops: Live Near the Ellicott City's Best Cafés
Posted by Bob and Ronna Chew on Thursday, September 1, 2022 at 12:59 PM
By Bob and Ronna Chew / September 1, 2022
Comment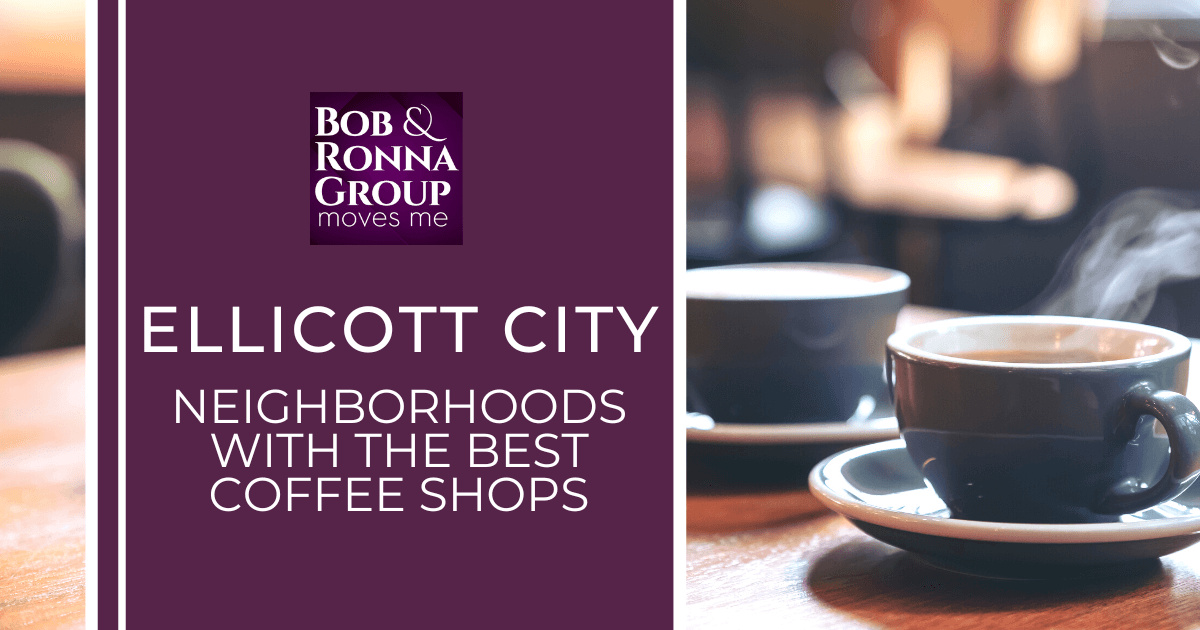 The neighborhoods around some of the best local coffee shops in Ellicott City have a lot to offer residents, including beautiful scenery, convenient amenities, and plenty of opportunities for outdoor recreation. Whether you're looking for a place to relax and study or catch up with friends, one of these neighborhoods will surely have what you're seeking. If you're looking for a new place to call home, consider one of these Ellicott City neighborhoods with the best coffee shops.
Old Ellicott City: Little Market Café & Old Mill Café
Little Market Café is a cozy coffee shop along historic Tonge Row in Ellicott City. It has an extensive coffee menu, from the standard Americanos and chai lattes to dessert-inspired concoctions like the Almond Joy and the Nutty Buddy. Little Market Café also serves breakfast and lunch and caters to all diets, including vegetarian and vegan. During summer, the café hosts outdoor Concerts on the Courtyard every Friday and Saturday and a Sunday morning brunch.
Located across from the Historic Ellicott Mills on Frederick Road is the Old Mill Café. This quaint spot uses locally roasted Orinoco beans for its coffee and sustainably sourced ingredients for its breakfast, lunch, and pastry items.
Old Mill Café has an enclosed, dog-friendly patio and a cozy interior with couches and armchairs during the cooler months. Live acoustic events played by local artists are held throughout the year.
Living in Old Ellicott City means being close to those coffee shops and much more. The community was founded in 1772 and has grown ever since. Homes here are spacious and typically range in price between $300,000 and $500,000.
Old Ellicott City has a relaxed and historical atmosphere. It's home to several museums that pay homage to the area's history, including the B&O Ellicott City Station Museum, the oldest railroad depot in the country. Shopping is also a major activity in Old Ellicott City, with independent shops like A Journey from Junk and Antique Depot catering to those searching for funky antiques, vintage finds, and collectibles.
Turf Valley Overlook: Bon Appetit Bakery & Café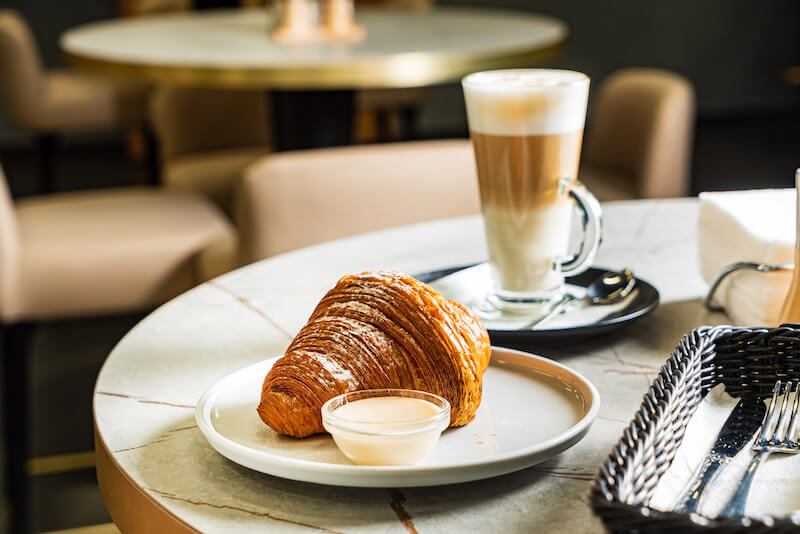 Bon Appetit Bakery is on Baltimore National Pike, just outside the beautiful Turf Valley Overlook community. This café is open daily from 7 to 11 a.m. and serves an array of menu items, including coffee, cakes, pastries, and specialty Korean desserts.
Coffee is a major menu item at Bon Appetit Bakery, and options range from espresso shots to cappuccinos and lattes. Most beverages are available hot and iced. In addition to coffee drinks, Bon Appetit offers specialty drinks like boba and smoothies. Lunch and dinner is served here as well, with classic breakfast sandwiches and favorites like steak and cheese subs and Reubens on the menu.
Turf Valley Overlook contains over 300 homes, with gorgeous, stately exteriors usually selling between the low-$800s to over $1 million. The local homeowners' association sponsors seasonal neighborhood events throughout the year, including a Back-to-School Picnic and Spring Community Yard Sale.
Walking trails and opportunities for outdoor recreation are abundant in this neighborhood. Ellicott City parks like Front Hill Wetland and Cypressmede are within walking distance of the community. Outside of delicious local coffee shops like Bon Appetit Bakery, Turf Valley Overlook residents are close to several popular local restaurants, including Honey Pig and Glory Days Grill.
Font Hill: Café June
Café June is a convenient local hotspot that accepts orders in person, online, and by phone. This delicious eatery prides itself on providing quality ingredients and consistent service to its loyal patrons. It also strives to provide a cozy, ambient atmosphere that encourages guests to grab a coffee, sandwich, or snack and stay a while.
In addition to their extensive coffee menu that includes hot and iced concoctions, Café June has many specialty drinks, including their Lavender Spice Teaspresso and an Espresso Cream Latte. For food, Café June offers both the traditional and the unique. One of their most popular dishes is the Pesto Sunrise, a croissant topped with basil pesto, chopped bacon, onion, Swiss cheese, and tomato.
Homes in Font Hill generally range in price between $400,000 and can exceed $1 million, making the neighborhood accessible to a wide range of budgets. The community is close to many local amenities, including Walmart, Lotte Plaza Market, and Safeway. Nearby local hotspots include Tiger Sugar, another cozy cafe specializing in bubble tea, and CoShun Hwaro, a restaurant serving authentic Korean barbecue.
Dunloggin: Shilla Bakery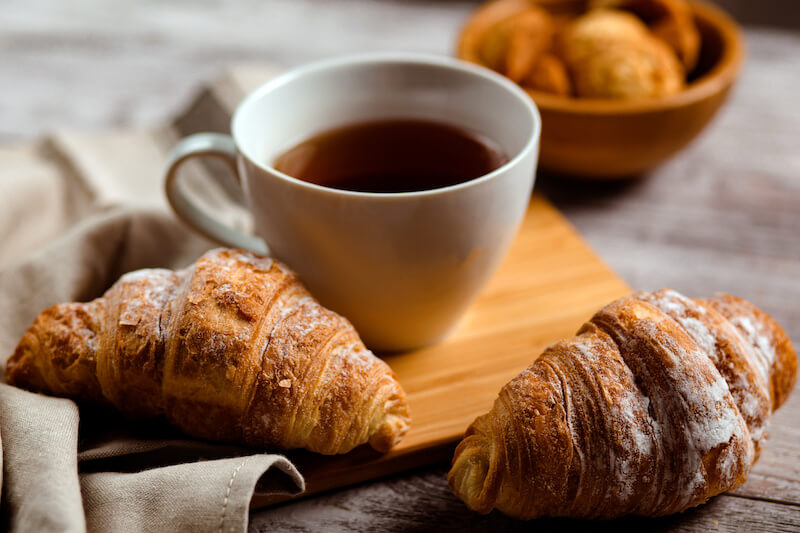 Shilla Bakery is a popular local cafe north of the Dunloggin community. The shop started from humble beginnings as a local basement store and today has an extensive menu that expertly blends traditional Korean flavors and techniques with Asian and European influences. The bakery is open from 7 a.m. until 11 p.m., seven days a week.
This café has a substantial coffee menu, offering hot and iced drinks. Some popular items include a peppermint latte and a white mocha macchiato. In addition to coffee, Shilla Bakery's menu has bread, cake, and desserts, including bao buns in unique and delicious flavors like red bean and green tea.
Dunloggin is an established neighborhood with spacious homes, large lot sizes up to an acre, and a mature landscape. Many architectural styles exist here, including ranches, Cape Cods, and colonials.
Dunloggin is also a short 30-minute commute to downtown Baltimore and is close to several shopping centers, like Chatham Station, Frederick Crossing, and The Mall in Columbia.
Delicious Coffee & Beautiful Neighborhoods in Ellicott City
Prospective homebuyers shopping west of the city of Baltimore can't go wrong moving to Ellicott City. The community offers prospective residents a wide range of home prices, amenities, and conveniences. Ellicott City also offers its residents an impressive local restaurant and cafe scene worth sticking around for!
If you're looking for your Ellicott City dream home, contact The Bob & Ronna Group of Berkshire Hathaway HomeServices with Maryland Real Estate Advantage at (410) 465-4440 to get in touch with an Ellicott City real estate agent who can help find the perfect place for you.