Ellicott City Economy: Top Industries, Biggest Employers, & Business Opportunities
Posted by Bob and Ronna Chew on Thursday, June 3, 2021 at 11:15 AM
By Bob and Ronna Chew / June 3, 2021
Comment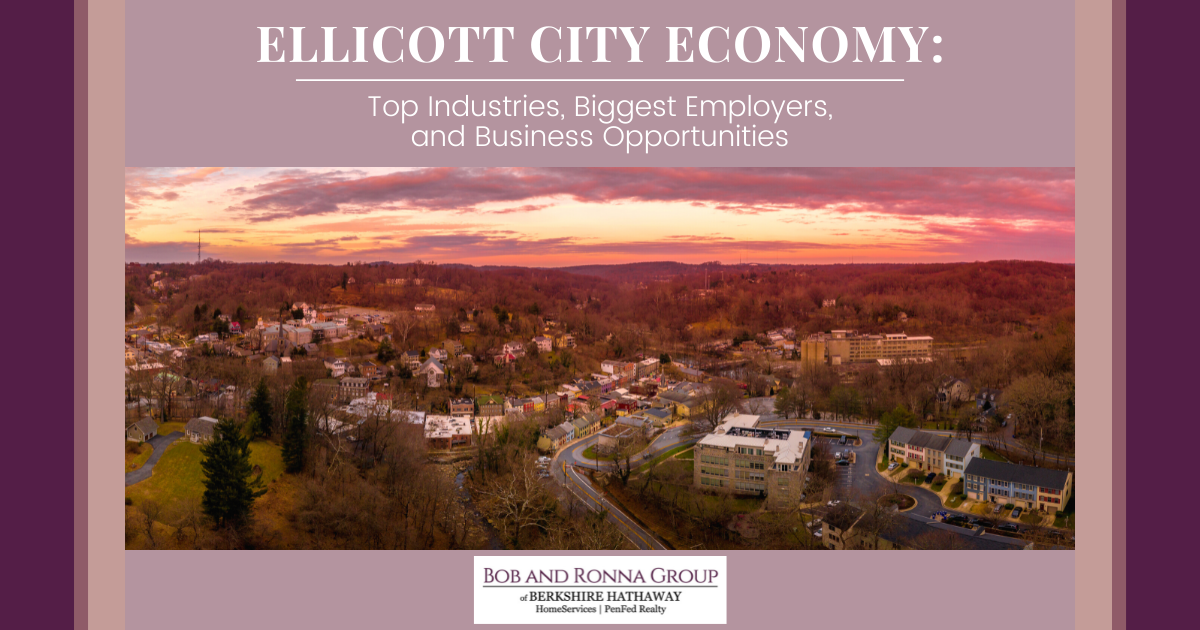 Located just 14 miles from Baltimore and 37 miles from Washington, D.C., Ellicott City is a small city with 72,000 individuals. Some people have been locals their whole lives, and others moved to Ellicott City due to their careers in nearby cities.
Ellicott City has a median household income of about $126,000 and a median property value of around $527,000. When it comes to deciding whether to relocate to a new area, it's important to understand the current state of the economy. Read on to discover the industries, top employers, and facts about the economy in Ellicott City.
Ellicott City Industries
In Ellicott City, over 37,000 individuals work within the city limits. Of the industries that employ Ellicott City, three stand out as the largest, employing 45% of the city's workforce.
The largest industry is professional, scientific, and technical services, employing over 7,200 people, nearly 20% of Ellicott City's workforce. The second-largest industry is healthcare and social assistance. Just shy of 5,000 employees, 13.5% of Ellicott City's workforce is in this industry. The third-largest industry is educational services, with 4,700 employees. This industry employs just under 13% of Ellicott City's workforce.
Ellicott City is famous for its historic district, but it does not have a large amount of manufacturing. This may be one of the reasons for the makeup of the three largest industries in the area. Additionally, the salaries in these industries may also explain their population. For example, those in the professional, scientific, and technical services industry average a salary of $103,490 each year.
Top Industries in Ellicott City
Professional, Scientific, and Technical Services
Health Care and Social Assistance
Educational Services
Public Administration
Retail Trade
Manufacturing
Finance and Insurance
Top Employers in Ellicott City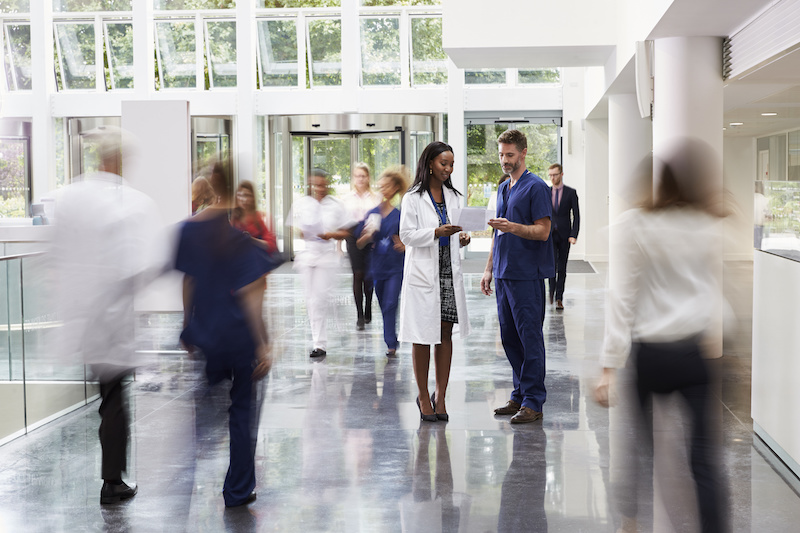 The biggest employers in Ellicott City largely align with the top industries in the area. Howard County Public School System is the largest employer. With 8,435 employees, job titles range from educators, custodians, after-school care, and other positions.
Lorien Health Services is the second-largest employer with 1,190 employees. Offering senior care services, Lorien Health Services assists aging community members. Skilled nurses, rehabilitation, and assisted living professionals make up a majority of the positions.
Howard Bank was established in 2004 and provides full-service commercial banking for employers throughout Ellicott City. As a local bank, it employs over 300 workers and serves numerous local businesses throughout the year.
Glenelg Country School is another large educational employer in Ellicott City. This non-sectarian, co-educational, independent day school provides college-preparatory education for students two years old through high school seniors. Over 180 employees are on Glenelg Country School's payroll.
Additional Large Companies in Howard County
Johns Hopkins University
Howard County General Hospital
Howard County Community College
Verizon
Leidos
MICROS Systems
Coastal Sunbelt Produce
Ellicott City Economy Facts & Figures
The highest paid jobs in Ellicott City include legal occupations at an average of $132,065, architectural and engineering occupations at an average of $117,083, and management occupations at an average of $115,658. The most common jobs in Ellicott City include management occupations with around 5,460 people, computer & mathematical occupations with about 4,120 people, and sales occupations with around 3,340 people. Interestingly, many residents in Ellicott City hold the most common occupations and are paid some of the highest salaries in the area. Furthermore, only 10.2% of residents in Ellicott City are self-employed.
Concerning the tax rates in Ellicott City, the area is not exactly in line with the United States averages. The sales tax rate is 6% in Ellicott City, which is lower than the national average of 7.3%. However, the income tax rate is 8% in Ellicott City, almost double the national average of 4.6%.
Ellicott City could be considered a bedroom community, with many of its residents working in nearby cities. Those interested in the daily commute of the typical Ellicott City resident will find that the area is fairly average. For example, a one-way commute averages 30.7 minutes, which is only slightly higher than the national average of 26.4 minutes. Over 80% of residents drive in their car alone, while 7% carpool. Only 2% use mass transit in the city. Additionally, 6.5% of residents work from home.
Maryland as a whole has strong partnerships with several nearby states for goods and services. The latest data available shows the leading partner was Virginia, with $24 billion. Pennsylvania was not far behind at $23.4 billion. The next closest was New York, with $9.87 billion.
Living in Ellicott City
Overall, the economy in Ellicott City is strong. With three top industries and several large employers, individuals considering Ellicott City can have peace of mind in the local economy. However, it's important to remember that raw economic data is only one consideration.
When anyone is looking to relocate, understanding the local economy can help paint a picture of what the area can offer. Considering the cost of living and available housing such as new Ellicott City construction is also paramount when moving. Furthermore, considering lifestyle and the available activities will help anyone decide if moving is the right choice. The four distinct seasons, variety of indoor and outdoor activities, and varied restaurant scene make Ellicott City an attractive option for anyone looking to move into one of Ellicott City's historic townhomes.
If you're looking for your Ellicott City dream home, contact The Bob & Ronna Group of Berkshire Hathaway HomeServices with Maryland Real Estate Advantage at (410) 465-4440 to get in touch with an Ellicott City real estate agent who can help find the perfect place for you.