Ellicott City Cost of Living: Ellicott City, MD Living Expenses Guide
Posted by Brian Alexander on Friday, May 28, 2021 at 11:55 AM
By Brian Alexander / May 28, 2021
Comment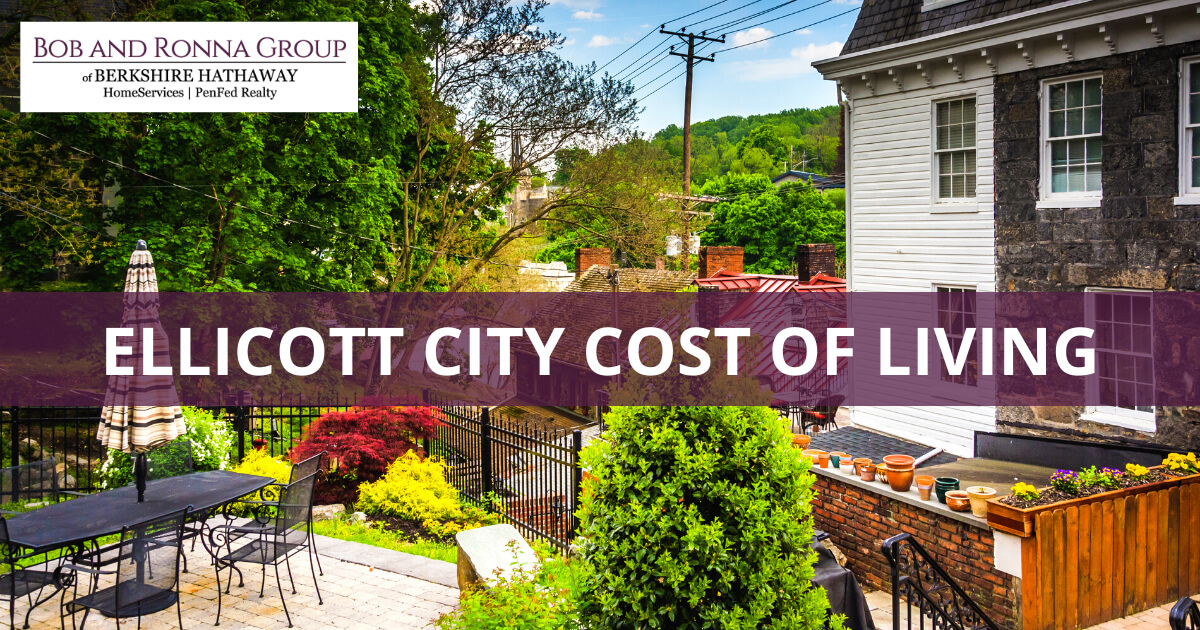 Sitting in Howard County, Maryland, Ellicott City is considered part of the metropolitan area of Baltimore. As of the 2010 Census, the population was almost 66,000 people. Five years later, estimates placed the number at nearly 71,000 residents. The community is unincorporated, meaning it's not an official city with a local government. However, the area has its own character.
Given its location so close to the Washington, D.C. area, the community hosts plenty of historical landmarks. The Ellicott City Historic District, for example, serves as a local downtown. Train lovers may enjoy visiting the Ellicott City Station, the oldest train station in the U.S. Those curious about the supernatural may also enjoy one of the many tours of interesting sites with reputations for the paranormal.
With nearly a thousand people relocating to the city each year, those looking for a new community may be wise to consider Ellicott City. The city is relatively expensive compared to the rest of the country. Using an index where 100.00 represents the cost levels of the average U.S. city, the cost of living in Ellicott City measures 147.8. That means it will cost about $148 to purchase the same amount of goods that would cost about $100 in a typical U.S. town.
For comparison, Washington, D.C., ranks 152.1, placing it a few dollars above Ellicott City. Portland, Oregon's expenses sit on the same scale at about 130, more than 15 percentage points less expensive. The cost of living for the community is expected to rise only modestly. For example, home prices over the last decade have appreciated by a reasonable 1.8%.
Want to know more about what goes into the cost of living in Ellicott City, Maryland? Read on for a more detailed breakdown.
Ellicott City Housing
As with many thriving communities, the highest costs in a typical budget are often tied to housing. That can make real estate rental and purchase expenses one of the most important to research in advance of a move. Those moving to Ellicott City can expect a cost of housing more than 135.2% more expensive than the typical U.S. city. For reference, similar costs within the state of Maryland are about 27.2% more expensive than average.
However, those concerned with budgets can find that real estate costs change by neighborhood. It's a smart idea to shop around the community before settling down with a purchase or long-term rental.
Median Home Price
The median price for homes in the community is $544,000, more than the median cost of homes for the rest of the state at $294,000 and the national average of $231,000. Those searching for more affordable home prices in Ellicott City may find what they need in Dunloggin Square at a median of $165,000. Other lower-priced neighborhoods include Greystone at $279,000 and Wilton Farm Acres at $287,000.
Among the more expensive neighborhoods are Benson Branch Estates at a median of $795,000 and Hawksfield Estates at $759,000. Interested prospective residents are sure to find the luxury homes or affordable communities they seek.
Median Rent
Those not quite ready for a purchase may be curious about the general rental costs they might find in the community. Overall, rental properties within the town are more expensive than the national average. However, it's possible to find areas within the metro with different cost levels. A studio apartment in Ellicott City will cost about $1,140, about $300 more than the national average. A single-bedroom is about $1,417 a month, but searchers can find an apartment in the region for about $400 less.
Two-bedroom apartments will run about $1,773 a month, and adding another room increases that to $2,290. Two-bedrooms around the Baltimore region generally cost about $1,342, with three-bedrooms adding nearly another $400. The largest four-bedroom apartments, houses, or Ellicott townhomes will cost about $2,633, more than the national average at $1,791.
Utilities in Ellicott City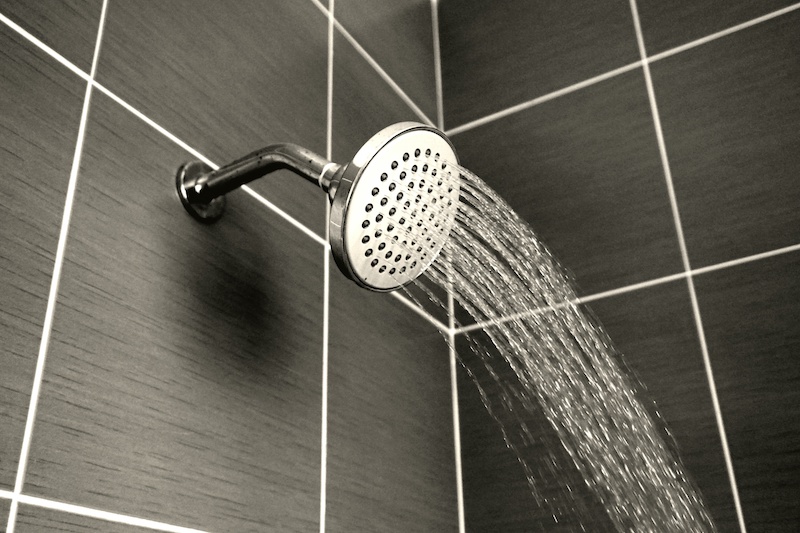 In general, utilities within Ellicott City will be about 8.5% more expensive than the average community. In addition to real estate costs, residents pay about $108.50 in utility costs for every $100 spent in the typical community. Of course, this cost is borne through several expenses that may be more or less depending on certain factors. Most households pay the same basic utilities, although various communities bundle these options in different ways.
Residents can expect to pay between $16 and $83 each month for water. Trash and recycling costs may add another $11–$43 each month. Those who want or need a landline for faxes or other reasons can expect to pay $16–$49 a month.
Bundle internet, cable, and home phone services together for about $178 each month. Around $65 of that is for the basic cable package, so it might be possible for residents to save $40–$50 by paying for online streaming services instead. Expect costs related to electricity and heating to reach about $185 each month. As usual, these costs depend on the size of the home and the level of energy efficiency present. Using more energy-economical appliances and sealing drafts in the structure of the home may save hundreds a year. An estimated 42% of utility costs are directly related to heating or cooling the air.
One final cost to consider is home insurance. Whether in a home or an apartment, most people believe it's wise to protect their assets from loss. A home insurance policy in Maryland will cost about $1,518 on average.
Ellicott City Food Costs
Good food is one of the most important keys to life enjoyment. Finding a balance between home-cooked meals and restaurant fare is often necessary for both diet and wallet. Home-cooked meals are usually more affordable and easier to control in terms of ingredients. However, dining out normally provides more flavorful eats without the need to wash dishes.
In general, the cost of groceries in Ellicott City is about 7.7% more expensive than the national average. That means people in the community will pay about $108 for food that would cost $100 in a typical city.
Groceries
Modern households generally spend around a tenth of their income on expenses related to food. Some households choose to purchase more expensive meals or spend a greater percentage of their budget on food to accommodate more people. On average, households spend about $2,852 per person each year. That works out to about $238 each month, but savings are possible using Farmers Markets or discount stores.
Get dinner started with a five-pound package of chicken breasts for $13.74, or go with a whole six-pound chicken for $11.83. Add a five-pound bag of potatoes for $3.99 and make a mashed or fried side course. The following morning, make an omelet with a pound of bacon for $7.99, a dozen eggs for $3.19, and some cheddar cheese slices for $3.89.
Restaurants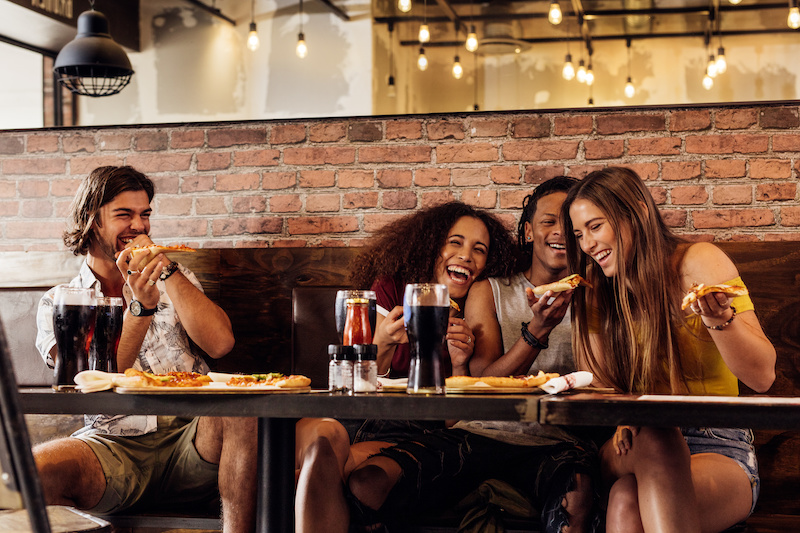 Eating out for the evening may cost more money but is likely an occasional necessity in the average household budget. Grab a combo meal for lunch at a fast-food restaurant for about $11, or start your day with two breakfast sandwiches and an iced coffee for around $10. For a sit-down meal, visit The Trolley Stop for an Italian House Salad for $10.95 or a Chicken Caesar Wrap for $12.95. For dinner, try the Fettuccine Alfredo for $16.95 or a Maryland Crab Cake meal with two sides for $26.95.
Anticipating a special date night? Visit the Elkridge Furnace Inn for fresh ingredients prepared by Chef Dan Wecker. Enjoy a Chef's Hand Cut Rib Eye meal for $42 or Wild Rockfish with vegetables for $29. Finish the night with Blood Orange Crème Brûlée for $9.
Transportation in Ellicott City
Commute times in Ellicott City are a little longer than the national average at 30.7 vs. 26.4 minutes. Over half of the population (53%) has a commute time under 30 minutes, and 14% have a drive time under 15 minutes. The community is a driver culture, with 83.1% of commuters driving their own car to work. Only about 7% carpool with other workers and around 2% use mass transit.
As far as transportation costs, residents pay about 8.5% more money than average to get from point A to B. Drivers will pay about $2.69 for a gallon of gas, so those with longer commutes will pay more money for fuel. The average cost for car insurance in Ellicott City is about $165 a month, but those with more expensive cars may purchase higher coverage. Workers hoping to cut down the drive can take advantage of almost 350 free Park & Ride Lots, with 260 sites close to public transportation.
The Regional Transportation Agency of Central Maryland offers 15 routes in several counties throughout the central areas of the state. Fares are $5 per ride, with a 10-ride book available for $50. Riders can also purchase monthly passes for $40. The Maryland Transit Administration connects several park-and-ride locations in Howard County to Baltimore and Washington, D.C. A single trip costs $1.90, but drivers can save money with a seven-day pass for $21.
Commuters going to Baltimore and Washington, D.C., can also take the Maryland Area Regional Commuter train service providing transport from five stations in Howard County. One-way fares for the train range from $5 to $13, depending on the distance traveled and destination.
Health Care in Ellicott City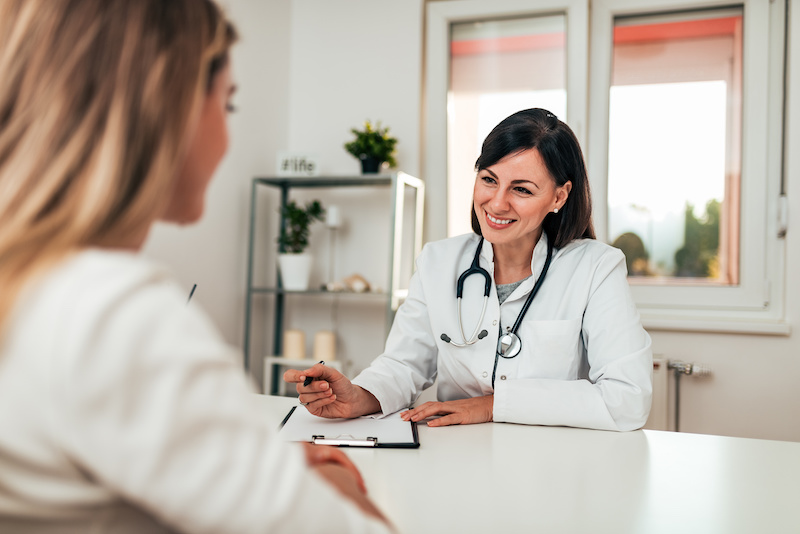 Health care is one of the hidden but most important costs related to the quality of life. Overall, residents in the area save an average of 7.8% on costs related to medical care. A visit to the doctor will cost about $101.41 on average. Dental visits are a little less expensive at $87.12, but of course, extensive procedures may be more costly. Updating a glasses prescription will cost about $95 at the optometrist.
Prescriptions, on average, will cost about $404, although certain insurance coverages may help save money. The monthly premiums for health insurance coverage in Maryland may require about $350-$400. Most importantly for some, visits to the vet for furry friends may start at $54.
Child Care in Ellicott City
As every parent and child-caregiver knows, paying for child care can be a key component of the budget. Daycare in Ellicott City costs on average about $929 per month or $11,148 annually. That covers full-time care through private homes and daycare centers. There are about 122 providers in the area, 76 of which offer care for infants.
Parents with multiple children may want to consider hiring an in-house nanny instead of using daycare. With costs for each kid exceeding $11,000 each year, paying a nanny in Ellicott City an average of $15.50 an hour could be the more affordable option.
Ellicott City Entertainment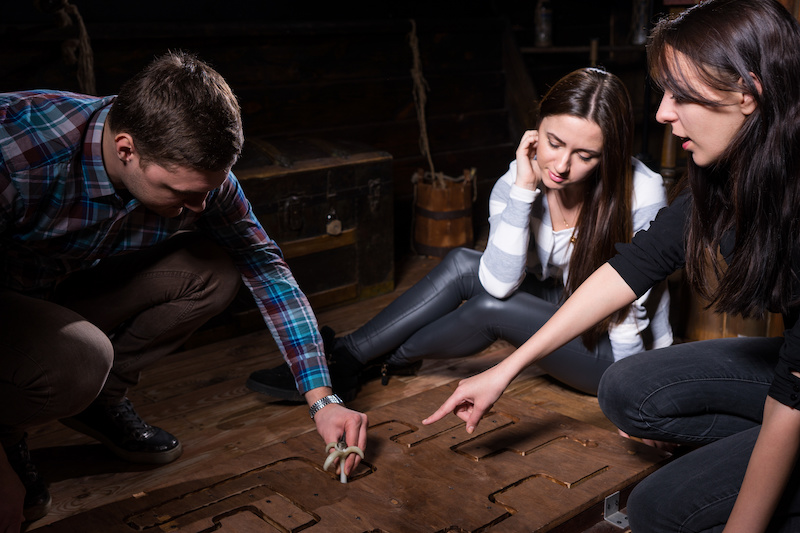 Of course, no life is complete without some form of entertainment and things to do. No matter what residents enjoy, being part of the larger Baltimore and Washington, DC., area has advantages. As long as revelers are in the state, they will pay a sales tax rate of 6%. Those on a budget should remember to add this to their costs for any events they plan to attend.
Take a local ghost tour to raise chills and thrills, like the Mt. Misery Ghost Walk for $15. The Howard County Historical Society also has tours available for as little as $15. For something different, visit Breakout Games near Columbia. The business offers one-hour escape adventures for up to eight people for only $24.99 per person.
For late-night fun, visit Cancun Cantina Live to dance the night away. Located in nearby Hanover, the facility features multiple bars, sounds stages, and areas for dancing. There's also a restaurant and a pool table room for those searching for something a little different. Entry is free on most nights, but special events start at about $15.
Ellicott City Salaries
At the end of the day, salary is likely the most important element of living costs. That's why it's critical to understand the likely pay level and career success within a potential adopted community. Fortunately, the economy in Ellicott City is fairly strong, which bodes well for new residents. The median household income is $127,000, more than twice the national rate of $58,000.
The per capita income for the community is $52,000, which is significantly higher than the national average of $31,000. However, the income tax for the community is 8%, which is greater than the U.S. average of 4.6%.
The unemployment rate is 0.5% lower than the nationwide rate of 3.7%. Future job growth is also on track to happen slightly faster than the countrywide rate at 34.22% vs. 33.51%.
At a minimum, most workers in Maryland can currently expect to make at least $11.75 per hour. The minimum wage is slated to increase each year until it reaches $15 per hour across the state in 2026. On the other end, the highest wages within the community belong to legal professionals ($122,000), those in management ($108,000), architects and engineers ($103,000), and those in computer/math fields ($102,000). However, most people labor in arenas related to professional, scientific, or technical services (17.5%); educational services (13.1%); and health care and social assistance (12.8%).
Additional Considerations for Living in Ellicott City
Money magazine has repeatedly ranked Ellicott City as one of the best places to live in the U.S. That may correlate to the rapid growth this community has experienced over the past few decades. New residents find this town full of old-world charm and modern convenience.
If you're looking for your Ellicott City dream home, contact The Bob & Ronna Group of Berkshire Hathaway HomeServices with Maryland Real Estate Advantage at (410) 465-4440 to get in touch with an Ellicott City real estate agent who can help find the perfect place for you.