Ellicott City Driving & Commute Times - Things to Know [2023 Guide]
Posted by Bob and Ronna Chew on Wednesday, December 7, 2022 at 7:35 AM
By Bob and Ronna Chew / December 7, 2022
Comment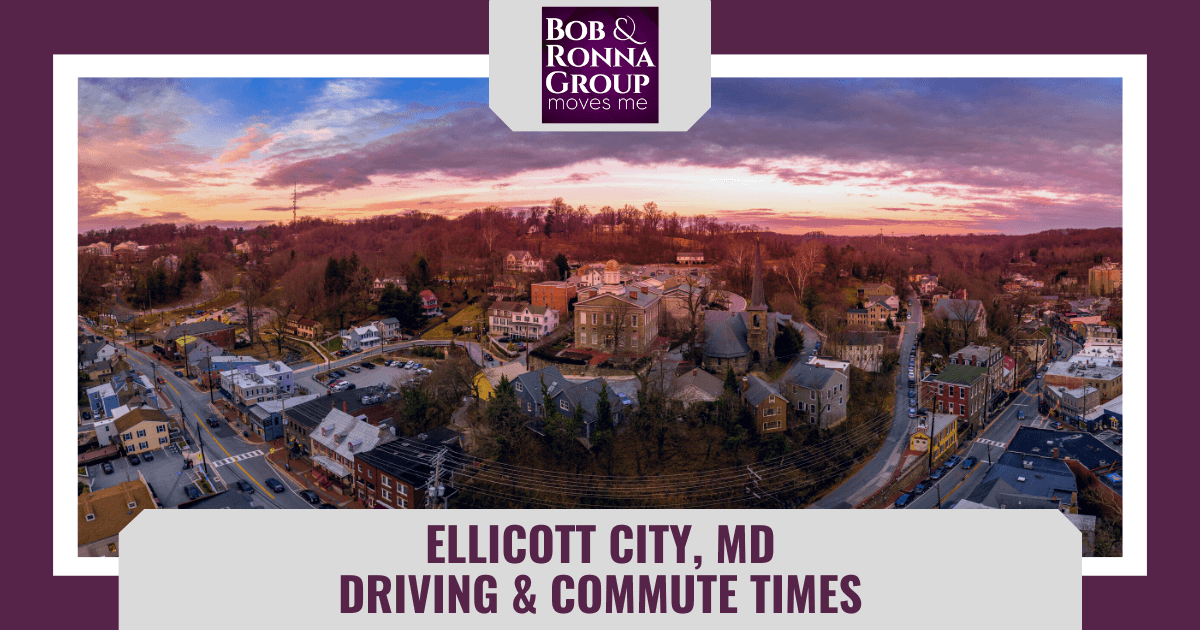 Over 72,000 residents call the Ellicott City community home. Compared to some cities, that may not seem like a large number at all. However, with only a few major roads in a 30-square-mile radius, understanding the driving conditions in Ellicott City is important for anyone interested in purchasing an Ellicott City new construction home. As with any community, some of the roads and driving conditions may have their own quirks.
Planning to move to Ellicott City? Keep reading to learn more about what you should know before getting behind the wheel and driving in this community.
Get to Know Your Major Roads
There are a few major roads in Ellicott City that locals will often use on their daily commute. Interstate 70 runs east-to-west in the northernmost area of Ellicott City. It has an interchange for Highway 29, which can cause a bit of a traffic jam during rush hour.
Highway 40, also known as Baltimore National Pike, runs east-to-west as well, this time through the center of Ellicott City. It also has an interchange for Highway 29.
Highway 29 runs north-to-south through the middle of Ellicott City. The highway also contains the Highway 100 interchange, allowing residents to head southeast out of the area. The other road that runs north-to-south in the area is the local road Centennial Lane on the western side of Ellicott City.
Those who prefer to avoid major roads will find several local roads that can be used instead. However, these have lower speed limits, so it can take an average of 15–20 minutes longer to get from point A to B.
What to Expect During Rush Hour
During rush hour, Ellicott City is like any other area. Some roads will be congested, and others will open up. The major roads mentioned above are the lifelines of quick commuting in Ellicott City. However, once new residents learn how to navigate from their townhomes in Ellicott City to work without using the major roads, they may be able to avoid the typical rush-hour traffic. Like any area, using a GPS or listening to the radio will help identify any accidents and how to avoid them.
The morning rush hour in Ellicott City starts picking up around 6:30 a.m. and is at its heaviest between 7 and 8:30 a.m. Fortunately for residents, the average commute is only 30 minutes, three minutes longer than the United States average. Even better, many residents experience a commute of only 20–24 minutes.
Most residents commute on their own, and over 80% of residents drive their own vehicles. Another 7% report carpooling, while only 2% say they use mass transportation. Currently, only 6.5% of residents work from home.
Parking
Unlike many areas around the country, parking is free in Ellicott City. Residents and visitors alike are permitted to park in any available spot for free as long as they would like. Of course, any designated spots must be respected. Aside from that, there are no special rules when it comes to parking in Ellicott City.
There are numerous street parking spots along Main Street in Ellicott City, perfect for visiting the small shops along the road. There are lots on adjacent streets less than a five-minute walk from Main Street with more parking. In the event of a parade or other pre-planned event, street parking will be prohibited for a few hours before and after the scheduled time.
Other Helpful Things to Know
There are only a couple of things to know about driving in Maryland as opposed to other regions. Following the trend of many northeastern states, Maryland residents must have their vehicles tested for emissions every two years. This ensures that a vehicle does not produce more toxic gases than the limit set forth by the Environmental Protection Agency (EPA). An appointment must be set up with the Maryland Vehicle Association for the initial test, and there is a $14 fee. After the first, all subsequent tests are free. However, they must be completed every two years.
In addition to an emissions test, Maryland is strict about a resident's minimum amount of car insurance. Each vehicle must carry $30,000 for bodily injury, $60,000 for two or more people, and $15,000 for property damage. Failure to prove a driver carries the minimum amount will result in a suspended registration and a fine of $2,500 per year the minimum amount was not carried.
Get Out & About in Ellicott City
As one can see, the driving conditions in Ellicott City are fairly typical. Residents will generally not have a hard time getting to and from work each day. Those who want to explore the Baltimore community or other areas have quick access via Interstate 70. Few other cities can boast unlimited free parking as Ellicott does.
So long as residents remember to have their emissions test and carry the right insurance, there are no real downsides to driving in Ellicott City. Combine that with the deep-rooted history, serene scenery, and fun things to do, and any new resident is sure to fall in love with this area when they decide to call it home.
If you're looking for your Ellicott City dream home, contact The Bob & Ronna Group of Berkshire Hathaway HomeServices with Maryland Real Estate Advantage at (410) 465-4440 to get in touch with an Ellicott City real estate agent who can help find the perfect place for you.