Columbia MD Vacation Guide: Best Hotels, Attractions & Restaurants For Visitors
Posted by Bob and Ronna Chew on Tuesday, July 12, 2022 at 7:23 AM
By Bob and Ronna Chew / July 12, 2022
Comment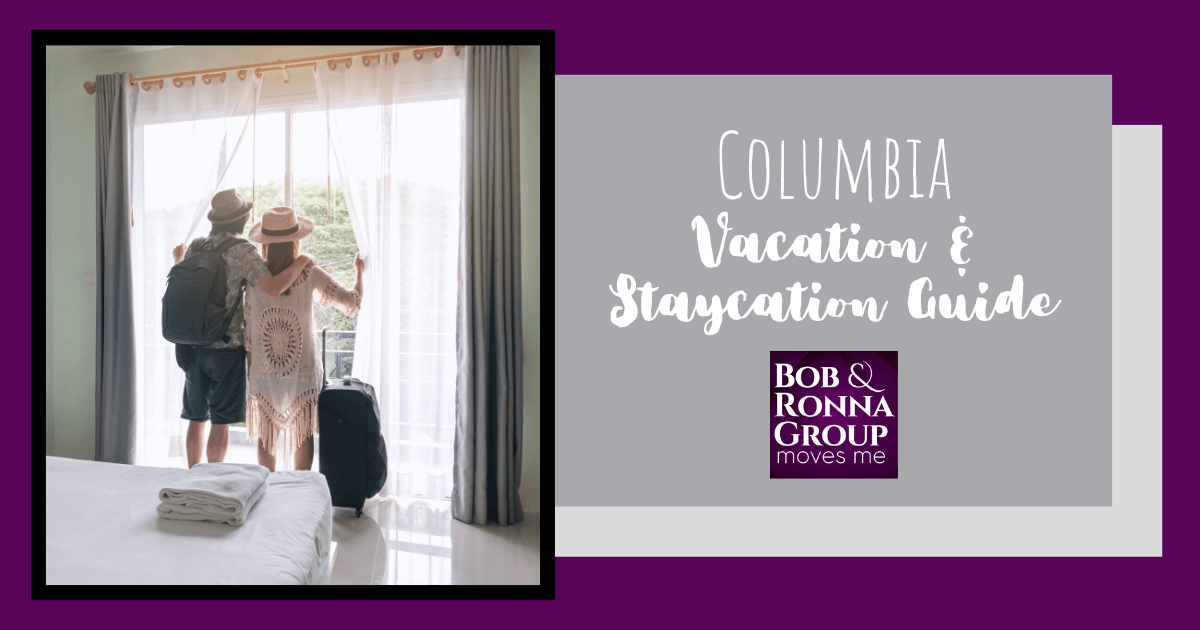 Centrally located between the city of Baltimore and Washington, DC, Columbia is a sprawling suburban community perfect for people to go on vacation. Even those who live in Columbia can find plenty of activities and adventures if they stay home for a "staycation." Columbia has great resorts, hotels, and B&Bs to stay in and exciting attractions for the young and old. Keep reading for a quick guide on everything about taking a vacation or staycation in Columbia, Maryland.
Columbia Resorts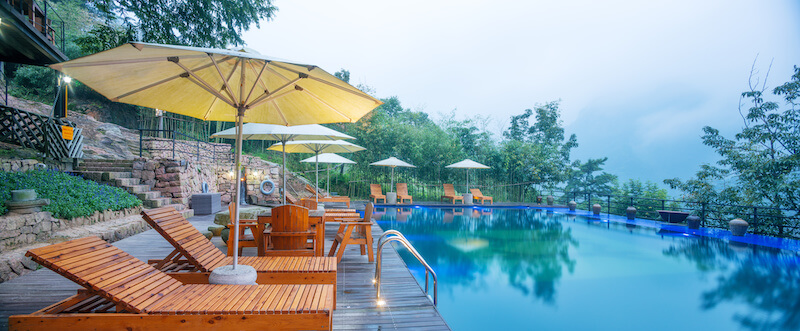 A resort-style vacation can be a fantastic option for any traveler. Columbia has a couple of great resorts in the area that will satisfy those looking for a luxury getaway. Golf and gambling are just the beginning of relaxing vacation/staycation choices!
Turf Valley Resort
Turf Valley is a luxurious golf resort located just a few minutes north of the Columbia community in Ellicott City. The resort is between two championship golf courses and features a luxury spa, pool, tennis courts, and other amenities to provide the perfect relaxation and golf getaway. Standard hotel-style rooms and spacious suites are available, with prices ranging between $140 and $230 a night. Visitors won't see many golf course homes in the resort's vicinity because it is surrounded by 1,000 acres of greenery.
Turf Valley Resort Amenities
Two 18-hole golf courses
Indoor/outdoor pools and luxe spa
Elegant on-site fine dining
Luxury suites at modest prices
Catering and banquet options for weddings
Live! Casino & Hotel Maryland
For those who want to gamble on their getaway, the Live! Casino & Hotel Maryland is a perfect choice. It is in the Hanover community, just east of Columbia. Room prices range from $288 a night for a deluxe room to a little over $500 a night for the Presidential Suite. Visitors can plan their casino trips around live events in the auditorium, which include concerts, comedy shows, musicals, and more. The gaming options feature more than 200 table games, slots, poker, baccarat, and sports betting. The casino has three restaurants on-site to choose from.
Live! Casino & Hotel Maryland Amenities
Spacious rooms with great views
Full Vegas-style gambling experience
Live on-stage events every month
Just 20 minutes away from Columbia
Large shopping center right next door
Hotels and B&Bs in Columbia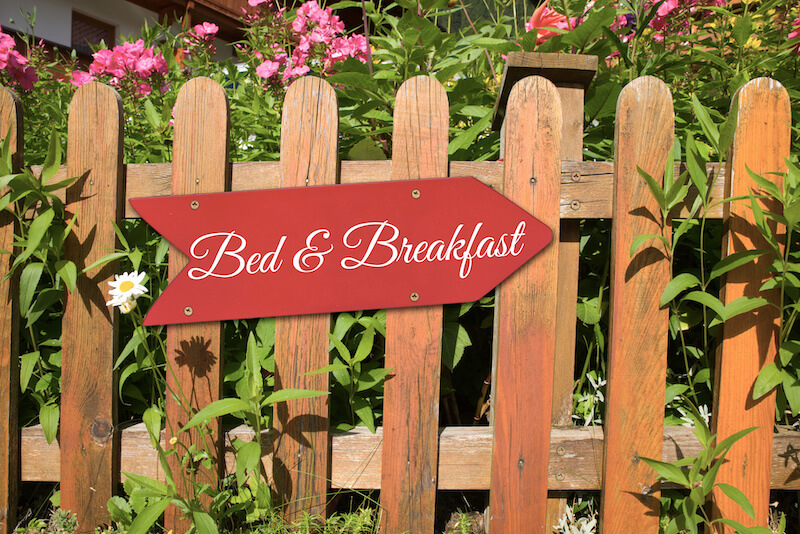 A hotel or a bed & breakfast can provide a quieter and less crowded vacation experience than a resort, depending on the time of year. Columbia has some great choices, including historic properties that have been renovated and modernized. Read on to discover some local favorites.
Merriweather Lakehouse Hotel
The Merriweather Lakehouse Hotel is a Marriott-owned property. The big draw in staying at the Merriweather is that it is situated directly on beautiful Lake Kittamaqundi in Columbia. There are a few condos and waterfront homes nearby, but the surrounding area is mostly wooded on the lakefront.
The rooms feature custom-crafted furnishings and don't look like the standard hotel rooms found in most other hotel properties. Amenities at the hotel include a rooftop swimming pool, a restaurant, a coffee bar, and a fitness center. The hotel also offers easy access to a jogging path that winds around the lake.
Room rates at the Merriweather start at around $250 a night, with the Penthouse Suite running at approximately $1,400 a night. Several fun vacation experiences are just a short distance from the Merriweather, including a trampoline park, a golf course, and a couple of luxurious spas.
Merriweather Lakehouse Hotel Amenities
Unique, well-crafted rooms
Great views and access to Lake Kittamaqundi
Fitness center, pool, and on-site dining
Easy access to Columbia Pike
Laurel Manor House Bed & Breakfast
The Laurel Manor House Bed & Breakfast is a 19th-century home with 21st-century amenities. Anyone who enjoys staying in historical B&Bs will love the Laurel Manor House in the town of Laurel, just south of Columbia.
The Laurel Manor House was built in 1888 by Edward Phelps, a man who would become a seven-term mayor of Laurel. The home was privately owned for more than a century, then became a church parish in the 1970s and was bought by the current owners in 2011.
This fully renovated B&B has three bedrooms available to rent. The Dogwood Room and the Sycamore Room are $150 a night, and the Willow Room is $130 a night.
Visitors are welcome to relax on the front porch with rocking chairs. Inside the B&B, there is a parlor fireplace and grand piano. Each suite has a flat-screen television and high-speed WiFi.
Laurel Manor House Bed & Breakfast Amenities
Historic 19th-century home
Modern amenities in every room
Fully renovated property with original fixtures and wainscoting
Modestly priced Victorian stylings
Formal breakfast at 8:30 a.m.
The Columbia Inn at Peralynna
The Columbia Inn at Peralynna is a boutique hotel just off the Clarksville Pike in North Columbia. It has 18 large and elegant suites available, including the Opulent Grand, the Presidential Suite, and Castle M. Room prices range from $130 to $375 per night for two adults, depending on the room's size.
The amenities at the Columbia Inn are geared toward a romantic getaway. They include things like long-stemmed roses, a bubble bath, and a romantic candle display in the room for an additional fee. A couple of suites are also large enough to accommodate small groups.
The Columbia Inn at Peralynna Amenities
Romantic getaway packages
Elegant Victorian stylings
Close to many things to do in Columbia
Overlooks beautiful Clark's Elioak Farm
Food & Dining in Columbia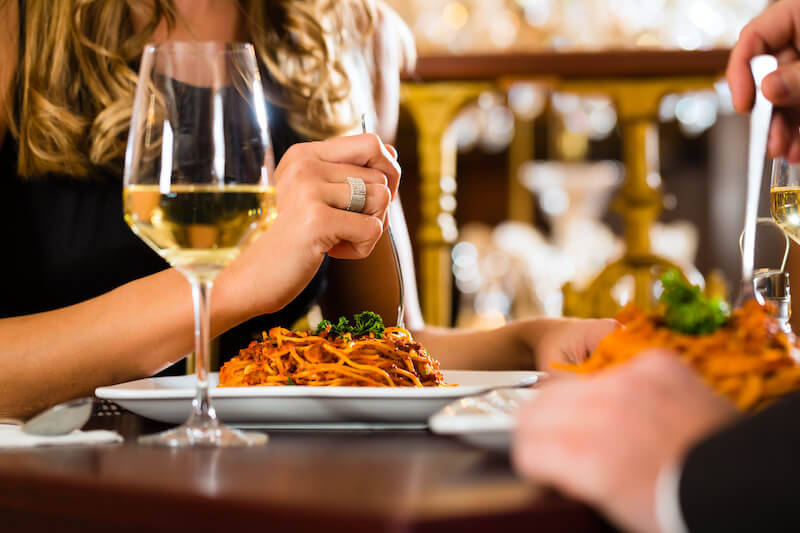 Americana dishes and international flavors await in Columbia, as the town offers some of the finest dining spots in the Baltimore-DC metro area. No vacation or staycation would be complete without stopping in and sampling some of the locals' favorite restaurants. Visitors can spoil themselves at some or all of these popular Columbia dining hotspots.
Sushi King
Visitors will want to call ahead for a reservation at Sushi King because it tends to draw a large dinner crowd on most days. This fun, family-owned Japanese restaurant has a very laid-back atmosphere and has sushi chefs in traditional garb serving customers since 1987. Howard Magazine honored Sushi King with its Best Japanese Restaurant and Best Sushi Restaurant awards in 2021. The restaurant is open Monday through Saturday every week for lunch and dinner and is closed on Sundays.
Aside from the fantastic traditional Japanese fare and sushi, customers praise Sushi King for the top-notch service they receive every time. Even first-time visitors can expect to be greeted like an old friend when they arrive here.
Popular Dishes at Sushi King
Dancing Dragon Roll
He Said She Said Roll
Beef Teriyaki
Soft Shell Crab Tempura
Jelly Fish Salad
Bon Fresco
Bon Fresco might look like an ordinary sandwich shop at first glance, but anyone who has eaten there will say that it's an out-of-this-world experience. Authentic ciabatta bread made from scratch requires 30 hours of preparation time – that's the kind of care and attention to detail diners can expect at Bon Fresco.
Owner Gerald Koh won't describe the food he serves as "gourmet," but fans of Bon Fresco's sandwiches tell a different story. The menu features a long list of sandwiches, salads, soups, patisserie (desserts), and fabulous breads. Although preparing the bread takes a long time, the service is fast and friendly. The restaurant is in the southeast part of Columbia, just off the Snowden River Parkway and Oakland Mills Road.
Popular Dishes at Bon Fresco
London Broil Sandwich
Brie Baguette
Bon Fresco Platter
Picante Tuna Sandwich
Mediterranean Salad
Cured and 18th & 21st
Cured and 18th & 21st is a pair of eateries under the same ownership, centrally located in Columbia. Both are worth visiting on different nights. Cured Table & Tap is like a traditional neighborhood pub, with comfort foods, craft ales, and cocktails. The cured kitchen is open for lunch and dinner daily. There's also a Whiskey Explorers Club for the more adventurous types.
18th & 21st is more of a sit-down restaurant themed like a Prohibition-era speakeasy, with live music and other special events on a regular schedule. It's open in the evening hours only for dinner, entertainment, and drinks. Those who want to experience a meal and a show in a historical setting, complete with live Jazz from the "Roaring 20s" era, will have a delightful time at this restaurant.
Popular Dishes at Cured and 18th & 21st
Oysters Rockefeller
Craft beer flights
Pan-Seared Diver Scallops
Sumac Rack of Lamb
Poached Lobster
Attractions in Columbia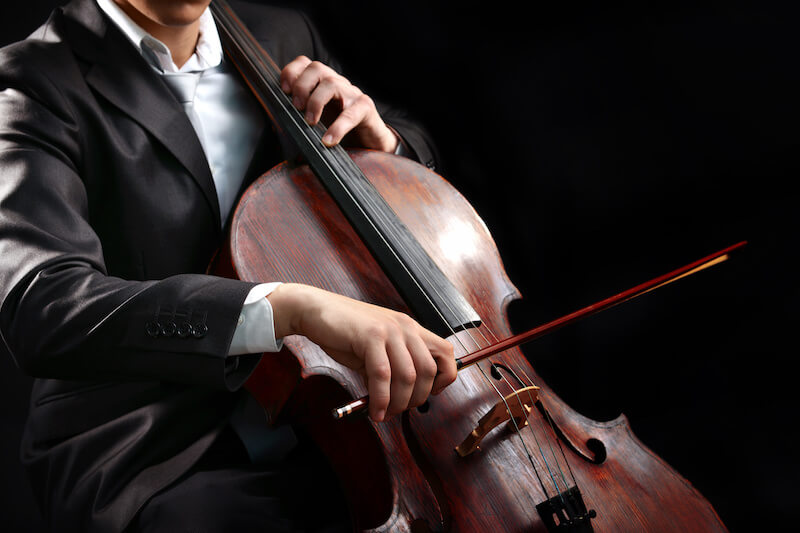 No staycation or vacation in the area would be complete without checking out some of Columbia's many local attractions. The town has several experiences that allow visitors to enjoy an afternoon of browsing or an evening of entertainment. These local attractions should be added to any Columbia traveler or resident's itinerary.
African Art Museum of Maryland
The African Art Museum of Maryland (AAMM) was the first museum founded in Columbia in 1980 and offers a unique experience. The exhibits at AAMM include historical, cultural, and artistic works exclusively from African nations. Delegations of artists and other cultural dignitaries visit the museum each year to present works from their home countries. The AAMM was honored to be listed as one of the top 10 places to visit in Howard County.
Black History Month, Women's History Month, and celebrations of Jazz and other African and African American art forms are all featured at AAMM throughout the year. The museum also organizes trips to African nations as part of its global outreach. There is a small admission fee (less than $10 per adult) to tour the museum and browse the exhibits.
Jim Rouse Theatre
The Jim Rouse Theatre and Performing Arts Center is one of the best spots in Columbia to catch some live entertainment. The theatre is an intimate, 12,000-square-foot venue not far from The Mall in Columbia. Choirs, orchestras, smaller string groups, and others perform contemporary and classical works regularly. Visitors can catch live dance shows and routines nearly every weekend throughout the year, including Irish dance performances, Arabesque, and classical ballet. Columbia's founder was Jim Rouse, a patron of the arts in this area.
The theatre does not sell event tickets. Various groups rent the performance center, and they can purchase tickets to view the shows. The theatre can put visitors in touch with performance groups and find other ticketing information by calling (410) 313-8293.
Columbia Festival of the Arts
The Festival of the Arts is easily one of the year's largest events in Columbia. The Columbia Film Festival is just one of the annual arts celebrations at this event. Live concerts by musical acts including Bo Diddley, Bobby McFerrin, Harry Connick, Jr., the Indigo Girls, and the Neville Brothers have graced the stage at this festival in years past. Most events, including the outdoor concerts, are free to attend. Some events, such as the film festival, charge a small fee.
The festival is also a place to enjoy art exhibitions, dance routines, family activities, master classes, and more. The first Festival of the Arts was back in 1987, and it has taken place in June each year since then.
Adventures in Columbia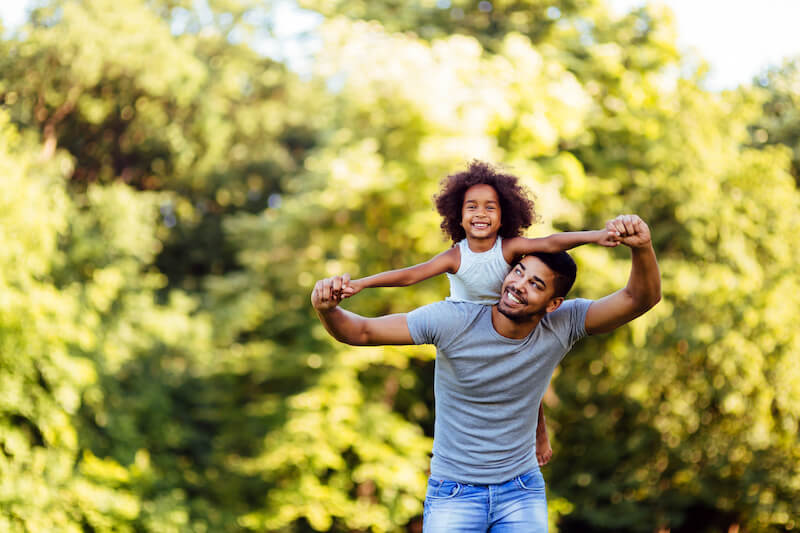 The DC-to-Baltimore corridor is a fairly urban area, but there are some wonderful outdoor adventures that any vacationer will enjoy. Here are some Howard County outdoor activities that can be accessed throughout most of the year in Columbia.
Cedar Lane Park
Cedar Lane Park, one of Columbia's best parks, is the largest outdoor sports complex in Columbia, and it's also a great place to go for a walk and enjoy nature. The sports fields include baseball and softball diamonds, lacrosse and soccer fields, a bocce ball court, tennis courts, and sand volleyball courts. Outdoor tournaments with local sports teams, primarily baseball and softball, occur here in the non-winter months. While vacationing tourists might not be as interested in local youth sports tournaments, staycationers might not want to miss a game.
The 93-acre outdoor facility is open from 7 a.m. until dusk every day. The sports fields and the rest of the amenities at the park are free and open to the public. Parking at the facility is accessible from Cedar Lane and along the Clarksville Pike. Cedar Lane Park also has a playground area for kids, public restrooms, and an eight-mile paved pathway that connects the various fields.
Robinson Nature Center
The Robinson Nature Center features outdoor exhibits in a wooded area in West Columbia. It highlights some of the local flora and fauna native to Maryland. The center's amenities include a children's discovery room, walking trails through the woods, a natural play area, a planetarium, and various indoor exhibits related to nature. The center is especially beautiful during spring and summer and has facilities available to rent for outdoor weddings.
The Nature Center is closed on Mondays and Tuesdays, open from 9 a.m. to 5 p.m. on Wednesdays through Saturdays, and open from 12 p.m. to 5 p.m. on Sundays. The facility closes on national holidays as well. There's a small admission fee of $5 for adults and $3 for children to visit the facilities. During spring and fall, it hosts weekly special events for adults and children.
Lake Kittamaqundi
Lake Kittamaqundi was mentioned earlier in this guide, as the Merriweather Lakefront Hotel is right near its shores. This is a 27-acre man-made lake that is popular with small boaters. It has a launch where small watercraft like kayaks, canoes, and rowboats can set out for a quiet adventure. For those who don't want to go out on the water, a walking path winds its way around the lake.
Kittamaqundi is a Native American name that means "meeting place." The area where the lake is located (and the lake itself) was named after the earliest recorded Native American settlement in Maryland. It's free to hike around the lake or launch a small watercraft from the pier.
The lake has a small island in the middle of it called Nomanizan Island, which hosts various small festivals each summer. It is also where Columbia launches its Fourth of July fireworks each year.
When to Visit Columbia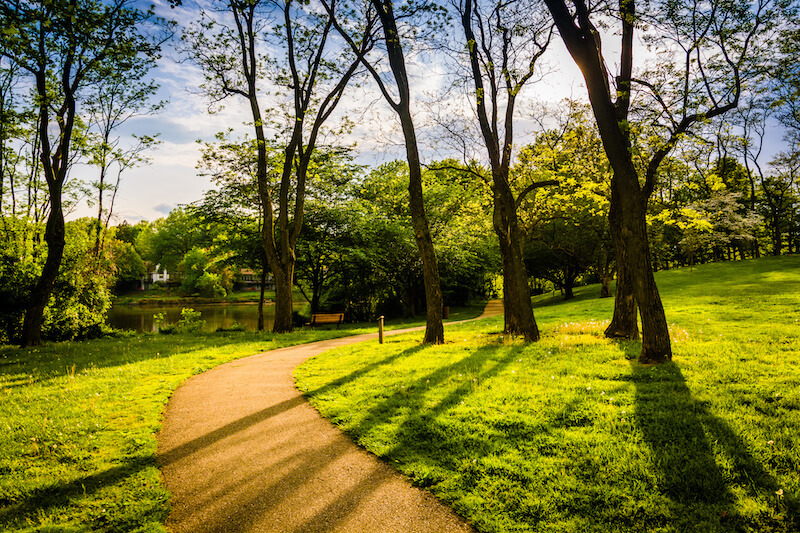 The summer months in Columbia are a good time to visit, so long as vacationers don't mind a little bit of heat and humidity. Otherwise, the spring and late summer-to-fall months will be better. The Columbia Festival of the Arts mentioned above is timed to start right around the first day of summer on the calendar each year (around June 20th).
There are four distinct seasons in Columbia, and each has its charms. During spring, temperatures are comfortable, with daytime highs ranging between 64° F and 73° F. The average summertime temperature in Columbia is 77° F, a busy time for tourists. Temperatures start to drop in late August, and the area becomes much less crowded in terms of tourism.
There are so many wooded areas in and around Columbia that the fall colors are worth checking out. By late October, daytime highs drop down into the 50s. Columbia sees several inches of snowfall every year between December and February, which turns the area into a winter wonderland.
Columbia gets a fair amount of precipitation in all four seasons. Spring is the rainiest time of year, with about seven days each month seeing a heavy rainstorm. Rainfall is just as frequent during the summer, although the amount of rain is less. Rain and snowfall start to pick up again during fall and winter.
Plan a Vacation or Staycation in Columbia
Columbia is a quiet and delightful place for anyone in the DC to Baltimore area to enjoy a peaceful getaway. Even those who live here will enjoy a staycation and check out some of the local attractions it offers, which they might not see any other time. This guide should help anyone get started when planning a trip to Columbia.
If you're looking for your Columbia dream home, contact The Bob & Ronna Group of Berkshire Hathaway HomeServices with Maryland Real Estate Advantage at (410) 465-4440 to get in touch with a Columbia real estate agent who can help find the perfect place for you.