Columbia, MD Public Transportation: Howard County Bus Routes
Posted by Bob and Ronna Chew on Friday, December 10, 2021 at 11:27 AM
By Bob and Ronna Chew / December 10, 2021
Comment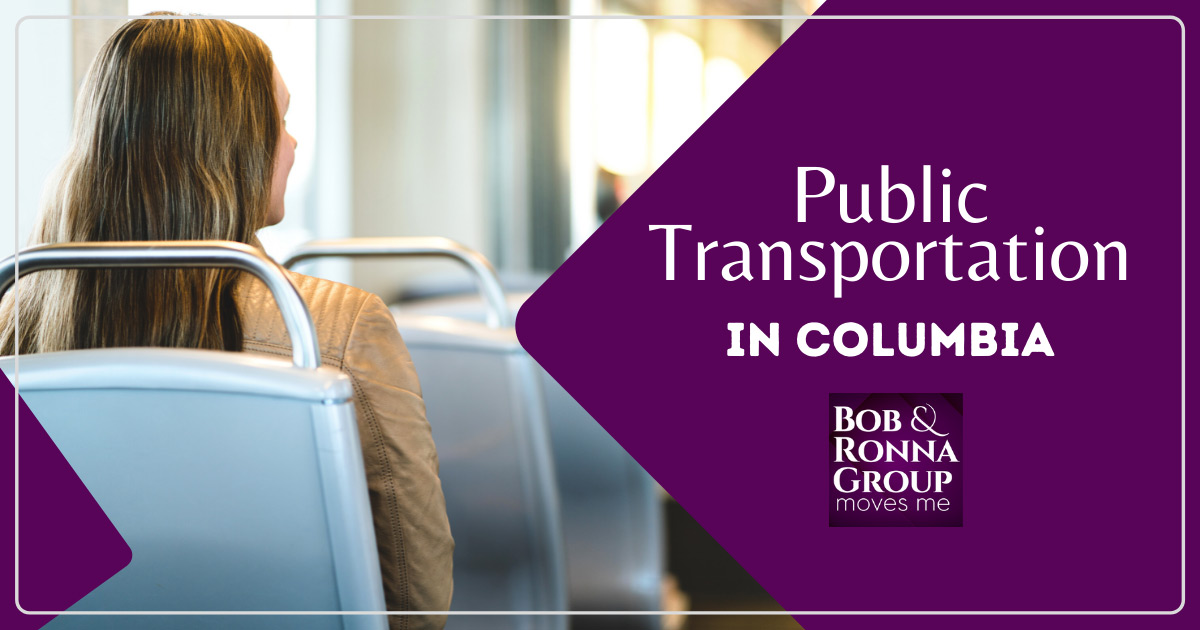 Columbia is perfectly situated between Baltimore and Washington, D.C., in Howard County, MD. Homes for sale in Columbia comprise one of only 114 planned cities in the United States, and the quality of life that it offers those who move to Columbia reflects that. With a population of more than 104,000 people, Columbia also has a number of public transportation options that make life a little easier in this wonderful D.C./Baltimore suburb. Read on to learn more about public transit options in Columbia, Maryland.
RTA & MDOT Services
The Regional Transportation Agency of Central Maryland (RTA) is the main bus service in Columbia and throughout Howard County. It operates 15 regional routes in Howard County, seven of which make their way to The Mall in Columbia, the town's largest shopping center. Since it is a smaller bus service than some others in the D.C. Metro area, RTA sometimes does not provide service on federal holidays. Its routes typically run Monday through Friday from 6 a.m. to 10 p.m. and from 8 a.m. to 6 p.m. on weekends. There is no train service into or out of Columbia, although some RTA bus routes do connect to the MARC train station in the town of Dorsey.
The Maryland Department of Transportation (MDOT) also runs bus routes that traverse through Columbia. It takes commuters from Columbia to the city of Annapolis, the city of Baltimore, the Bethesda community, the Clarksville community, and Washington, D.C. Connecting routes can deliver commuters to most of the cities within the DC-Baltimore metro area.
There is also one RTA route specifically for students at Howard Community College in Columbia. It charges a monthly rate of $10 for anyone with a current student ID from Howard Community College.
RTA & MDOT Ticket Costs
RTA 10-Ride Ticket Book: $50 for Howard County residents
MDOT 1-Day Pass: $4.40, $2.20 for seniors
MDOT 7-Day Pass: $21.00
MDOT 31-Day Pass: $74.00, $22.00 for seniors
MDOT 20-Trip Book: $42.00
Columbia Public Transit for Seniors
Aside from the reduced bus fares, there are a couple of additional public transit options for older adults in Columbia. The first is called Neighbor Ride. It operates much like a taxi service, but the drivers are all Columbia volunteers, and the service is for seniors only. Columbia senior citizens can use the service for trips to medical, dental, and physical therapy appointments, weekly grocery shopping, trips to the pharmacy, trips to faith-based services or activities, or simply going out to a movie or another fun activity. Trips have to be booked in advance, and the volunteer driver drops the passenger off and picks them up afterward.
First-time riders with Neighbor Ride must pay a non-refundable $20 registration fee to access the service.
The other service for older adults is the Senior Events Shuttle. The Events Shuttle is only available for groups of four or more riders age 60 or older. It operates after 4:30 p.m. on weekdays and throughout the day on weekends. The Events Shuttle drops groups off at their chosen event and then picks them up and takes them home afterward. The Columbia Association sponsors the Senior Events Shuttle, and there is no charge for the service. Groups can call the service at (410) 715-3087 to schedule a trip.
Neighbor Ride Ticket Costs
Under 3 Miles: $8
3 to 4.99 Miles: $10
5 to 6.99 Miles: $12
7 to 9.99 Miles: $16
10 to 14.99 Miles: $22
15 to 19.99 Miles: $28
20 to 35 Miles: $36
Rideshare, Taxis, and Bikeshare in Columbia
When it comes to alternative transportation, Columbia has a number of options available, including rideshare services, a taxi cab company, and a bikeshare service.
Columbia Rideshare
Uber and Lyft are the main rideshare services, and both operate throughout Howard County, Baltimore, and D.C. These rideshare services operate through a mobile phone app and can take commuters virtually anywhere within Columbia, Howard County, and the surrounding metro area. They also offer specific routes to every major airport in the Washington, D.C., area.
Rideshare Fees
Low-Cost Lyft: Starts at $4.50
UberX Economy Personal Ride: Starts at $7.60
Columbia Taxis
Columbia Cab is the taxi service in Columbia. The company owns more than 50 taxi cabs and has been in business for more than 25 years. They have sedans and minivans available, depending on the size of a group needing transportation. Columbia Cab offers service all the way to Reagan National, BWI, Dulles International, and JFK airports. Columbia Cab also offers monthly transportation accounts for businesses and organizations as an alternative to charging for individual trips.
Columbia Cab Fees
First 3/8 Mile: $1.90
Each Additional 1/8 Mile: $0.22
Each Additional Passenger: $1.50
Luggage: $1.00 per piece
Service During Snow Emergency: Additional $2.00 surcharge
Columbia Bikeshare
Howard County Bikeshare is a service that operates primarily in Columbia. However, it also has a couple of bike docking stations in the town of Ellicott City, just to the north. The service provides electric-assist bikes that make it easier to pedal around the Columbia area. Residents can sign up for a free membership with the program and then pay a per-ride, monthly, or annual fee to use the electric-assist bikes. There are six docking stations situated through the central part of Columbia. The westernmost docking station is in the parking lot at Howard County General Hospital; the easternmost station is at the Blandair Park East Playground, near the vehicle charging station.
Howard County Bikeshare Fees
Per Ride: $2 per ride if 30 minutes or less
Monthly Pass: $15, dock within 45 minutes to avoid overage fees
Annual Pass: $85, dock within 45 minutes to avoid overage fees
Public Transportation Makes Life Easier in Columbia
Columbia has most of the public transportation options that one would expect in a major metro area like the Baltimore-D.C. region. From options tailored to older adults to electric-assist bikes and regular bus routes into the bigger cities, Columbia has a robust and affordable public transit system for residents in all of its neighborhoods to take advantage of. This helps the city to maintain its small-town feel, even though it's just minutes outside of Baltimore and Washington, DC.
If you're looking for your Columbia dream home, contact The Bob & Ronna Group of Berkshire Hathaway HomeServices with Maryland Real Estate Advantage at (410) 465-4440 to get in touch with a Columbia real estate agent who can help find the perfect place for you.