Best Jobs in Columbia MD: 2023 Work Opportunities & Economic Guide
Posted by Brian Alexander on Tuesday, December 20, 2022 at 10:58 AM
By Brian Alexander / December 20, 2022
Comment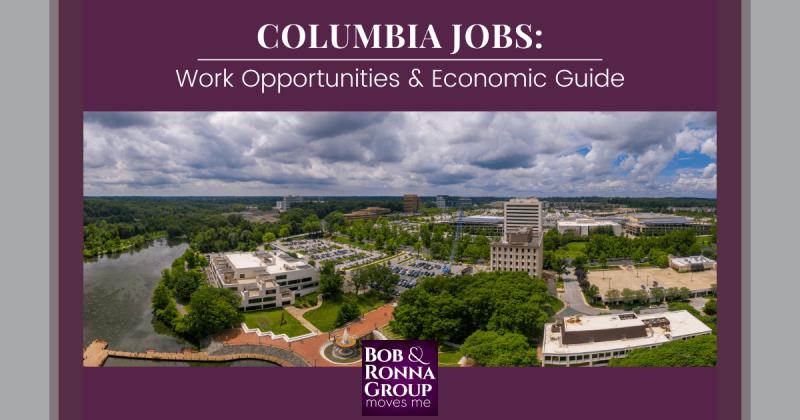 As a planned community, Columbia homes are dispersed across ten self-contained villages, each of which has luxury estates, new-construction homes, shopping centers, and other amenities within close reach.
The city was established in the 1960s after renowned philanthropist and businessman James, W. Rouse, bought land to create a town with a laid-back village vibe, with all residents' needs, hence the self-contained villages.
Thanks to its development model, the economy in Columbia has seen economic growth of about 17.6% in the past decade. The city has a median household income of approximately $107,000 annually and an unemployment rate of 4.5%, lower than the national average of 6.0%. It's also home to thriving industries and up to ten of the Inc.5000 list. Are you wondering if the local industries and top employers in Columbia are a good fit for you? Keep reading to find a complete guide to the economy and work opportunities in Columbia, Maryland.
Columbia, MD Economy Facts and Figures
Like most cities in Maryland, Columbia has a pretty stable economy; it grew by 17% in the past ten years yet shows no signs of slowing down. It has a lower-than-national-average unemployment rate of 4.5%, meaning the job market is relatively stable and offers opportunities in plenty to both new and old residents.
Future growth of new companies and industries is anticipated. The city reportedly experienced a 0.7% job market growth over the last year and is projected to attain a 34.2% increase in the next ten years.
This is even higher than the country's projected job market increase. City residents take home good salaries too. The median income for Columbian residents is about $47,232, which again is higher than the country's median income of roughly $28,555 annually. The overall median household income stands at about $107,000.
As for individual incomes, approximately 22.8% of the population earns between $100k and $150k, followed by 15.7% of the people at over $200K. Only 5.6 of the people make under $15k. The sales tax rate for city residents is about 1.3% higher than the country's average, while the income tax rate is about 3.4% higher. That said, the take-home pay for jobs in Columbia is still higher than the national average.
Top Employers in Columbia, MD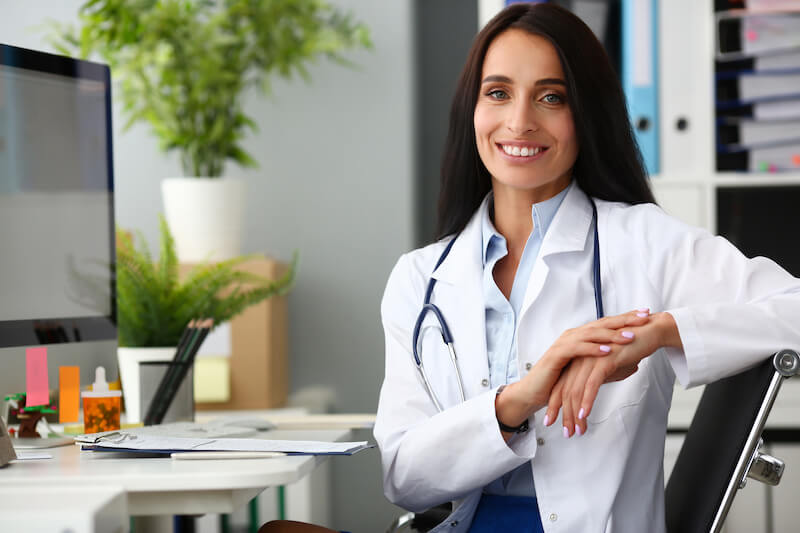 Columbia has one of the best job markets in the country and is home to some pretty big names in terms of employers. Some of the best employers in Columbia, MD, include the following companies.
Maxim Healthcare Services is a privately run staffing enterprise established in 1988. The company reports annual revenue of $5.5 billion and has a whopping 35,000 employees. Maxim Healthcare Services has a surprisingly long employee retention rate for an enterprise with such a vast workforce. Staff members stay up to four years.
W.R Grace and Company is a chemical-based corporation headquartered in Columbia, Maryland. The conglomerate is divided into two segments, Grace Catalysts Technologies, and Grace Materials Technology.
It is one of the oldest and top employers in Columbia, MD, established in 1854. The firm employs 3,700 people and earns $1.7 billion in annual revenue.
LB&B Associates is a facility management and maintenance company established in 1992. It's one of the best companies to work for in Columbia, MD, and has a workforce of about 1300 employees. The company reports $276.3 million in annual revenue, and like some of the top employers in Columbia, MD, it is also privately held.
Although it's not one of the biggest, the Enterprise Community Partners is one of the longest-running employers in Columbia, having been established in 1982. It is a non-profit organization based on James W. Rouse and his wife.
Typical of Rouse's initiatives, the non-profit organization was established to improve housing and helped preserve over 76,000 homes. The organization is one of Columbia's top employers, with over 270 staff members. It reports an estimated $63 million in revenue.
Other top employers in Columbia, MD include Inc. 5000 listed companies in Columbia, MD, such as the ArcSource Group and VersaTech, North Star Foodservice, Williams electric trains, MedStar Health, and Rhee Bros.
Additional Large Companies in Columbia
Merkle Group
GP Strategies
Adams & Associates
Structural Group
The Cleaning Authority
Columbia Association
Tenable
Top Columbia, MD Industries
As one of the principal communities in the Baltimore area, Columbia is home to many industries, with many employment opportunities for locals and new residents.
When James Rouse developed a model city for Columbia, he created self-contained villages and set aside a large area on the eastern end of the town for industrial purposes.
The General Electric Appliance plant was the first manufacturing facility on the land, followed by Bendix Field Engineering. This laid the foundation for Columbia's manufacturing industry, further strengthened by the city's strategic location near an inland port.
Today, Columbia's manufacturing industry features an array of manufacturers, ranging from industrial packaging, UV light to custom machinery products.
Columbia also boasts quite a robust healthcare and social assistance industry. It's one of the leading industries in terms of employment. Its success is attributed mainly to A-list healthcare firms in the region, such as the John Hopkins Hospital and the highly acclaimed Medical University of South Carolina.
The insurance technology and service sector are another one of Columbia's thriving industries. The industry generates about $6.7 billion in revenue and employs countless people in the city.
Its growth is thanks to high-performing companies such as the Columbia Mutual Insurance Company, a parent company for five different insurance companies with policyholders in up to 19 states.
The professional, scientific, and technical services industry in Columbia comprises businesses that offer accounting and bookkeeping, engineering, legal advice and representation, advertising, and computer services. It's among the most common and also specialized industries in Columbia.
Other thriving industries in Columbia include real estate, transportation & logistics, and green energy production.
Top Industries in Columbia
Professional, Scientific, & Technical Services
Health Care & Social Assistance
Educational Services
Public Administration
Retail Trade
Accommodation & Food Services
Other Services, Except Public Administration
The Economy Is Thriving in Columbia, MD
Columbia is one of the country's most successful planned communities. The comprehensively planned villages of condos, townhomes, and other architecture make it one of Maryland's most sought out cities.
At the same time, its robust job market serves as a magnet for professionals across the country. The city's thriving economy is thanks to its robust manufacturing, healthcare, and insurance industries and the large number of A-list revenue-producing companies headquartered here, such as Maxim Healthcare Services.
Columbia's economy grew significantly in the past decade, having a ripple effect on its job market, which will supposedly increase by 34.2% in the next decade. Learning these facts and figures about Columbia, MDs economy makes determining whether the area is a good fit for you easier than ever.
If you're looking for your Columbia dream home, contact The Bob & Ronna Group of Berkshire Hathaway HomeServices with Maryland Real Estate Advantage at (410) 465-4440 to get in touch with a Columbia real estate agent who can help find the perfect place for you.