Columbia Association Explained: What They Do & How to Join
Posted by Bob and Ronna Chew on Monday, September 26, 2022 at 1:37 PM
By Bob and Ronna Chew / September 26, 2022
Comment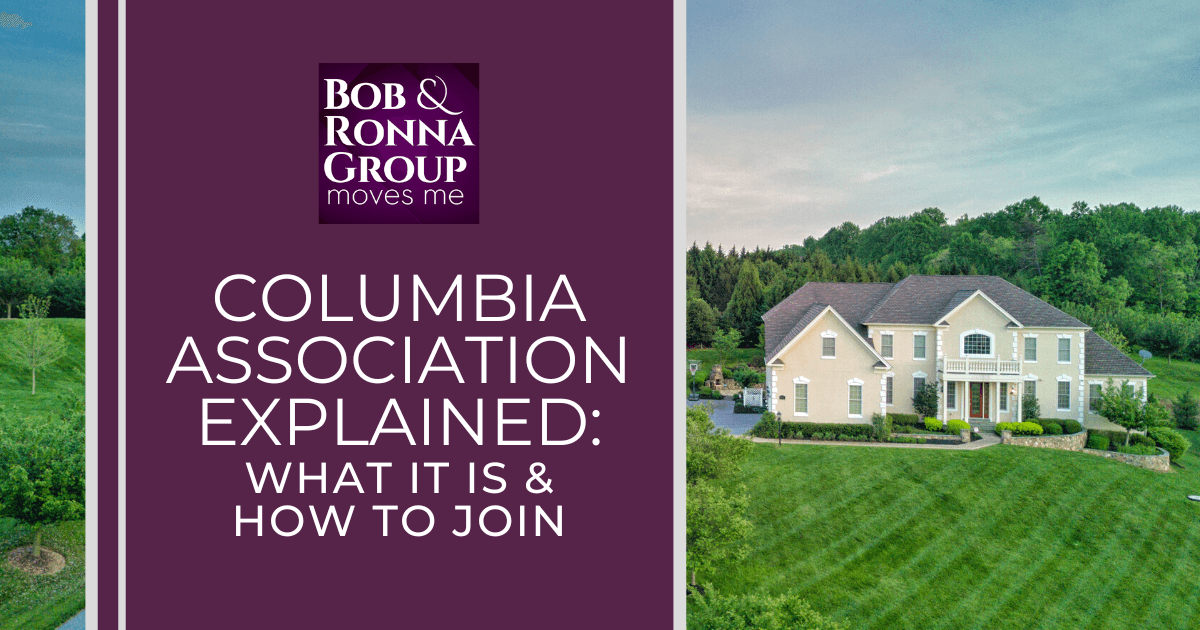 The planned community of Columbia, Maryland, is a vibrant place with plenty of attractions, green spaces, shops, and restaurants. Many of the city's facilities, parks, and other things to do are managed by the Columbia Association (CA) and require membership to use and access.
Memberships are well worth the investment for many who live in Columbia homes, and these fees keep the facilities and amenities clean, modern, and accessible. The CA's mission is to continue making Columbia a highly desirable place to live, work, and play. Here's what you need to know about the CA, how to join, and everything that comes with membership.
What Is the Columbia Association?
James Rouse founded the Columbia Association in 1967 to build a well-rounded city that would provide for the growth of residents while respecting the land. Profits are used to maintain and improve existing indoor and outdoor amenities and to finance the creation of new ones.
The CA oversees numerous activities, programs, and facilities for community members to enjoy. This includes the neighborhood lakes, 95 miles of pathways, parks, and multiple athletic courts. The association also manages golf courses, skating facilities, fitness clubs, and swimming pools.
This entity maintains 3600 acres of open green spaces. The CA also helps the community with engaging activities, such as free films and concerts by the lake, and providing summer camps and after-school care for Howard County students.
Howard County Government & Columbia Village Community Associations
While the Columbia Association handles many aspects of recreation opportunities for the city, two other organizations tackle certain essential responsibilities for the community: the Howard County Government and the Columbia Village Community Associations.
The Howard County government handles the management and maintenance of the community's essential services, such as:
Schools and libraries
Watershed management
City water and sewer systems
Inspections, permits, and licenses
Public road creation and upkeep
Snow removal
County planning and zoning
Waste and recycling collection
Police, fire & rescue services
Columbia has ten defined villages, each with a community association that elects its own board of directors. They also elect a member to serve as a representative to communicate with the Columbia Association's board of directors. These groups are collectively known as Columbia Village Community Associations. These groups handle key jobs within their specific community, such as:
Enforcing the community's covenants and codes
Creating village master plans
Managing and renting CA facilities in the village
Working with village businesses
Offering classes, lectures, and camps
Columbia Village associations foster partnerships between the villages, Howard County, and the Columbia Association to streamline city operations. Village associations keep the community informed and hold regular events to unite residents.
Columbia Association Membership Information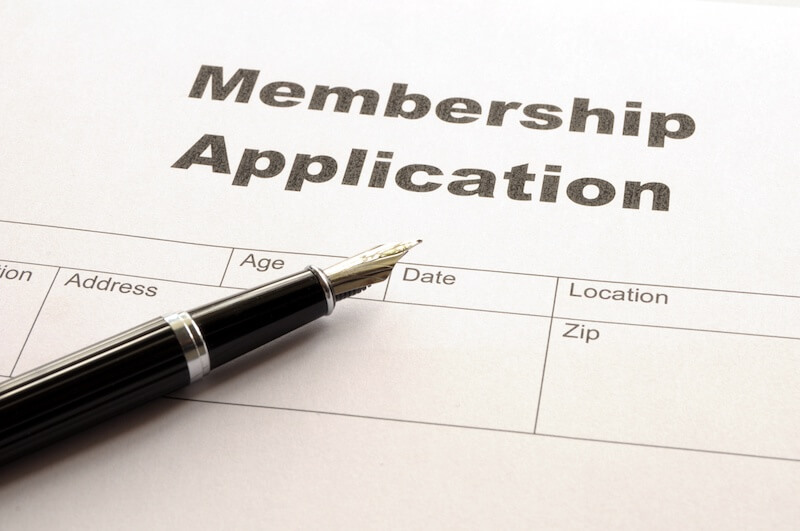 To take advantage of the facilities and amenities operated by the CA, residents and guests will have to get a Columbia Association membership. There are eight levels for individuals and families, each with specific access rights and rules of use. To get a membership, call or visit any CA fitness centers or apply online for the package you choose.
The CA Fit&Play Membership includes all of the amenities and facility access that the CA operates. The cost is $92 for individuals, $155 for two members, and $128 for family memberships. The Golf Fit&Play membership includes everything in the CA Fit&Play package but has additional perks, including golf at discounts and a prime choice of tee times. The premium membership runs $358 for individuals and $576 for two members.
There are also options for memberships geared towards sports, swimming, and gym access. These tend to run about half the cost of the CA Fit&Play membership. KidsSpace memberships include recreational programs for children (6 weeks to 13 years). A KidSpace membership must be added to an existing CA Fit&Play package for an additional cost but is included in the Golf Fit&Play membership.
Columbia Association Facilities
There are many Columbia Association facilities for members to take advantage of beyond the expansive Columbia parks, lakes, walking trails, and green spaces. There are 27 pools and two mini-water parks. The CA maintains three full-service fitness clubs and several athletic courts. Other popular facilities include:
Columbia DogPark
Columbia Ice Rink
Columbia SportsPark and SkatePark
Fairway Hills & Hobbit's Glen Golf Clubs
Volunteer Center
Youth and Teen Center at The Barn
We'll detail more about some of the more popular amenities below.
Columbia Association Pools
Columbia Athletic Club, Columbia Gym, Columbia Gym, and the Supreme Sports Club are where members can enjoy indoor swimming. There are also 23 outdoor pools, and two have mini-water parks. Here are some Columbia Association pools favored by locals and guests.
Clary's Forest has a six-lane pool with a lift and a hot tub. Guests can step right out of their homes in Clarys Forest to take swimming lessons, do water aerobics, or join one of the local competitive swimming leagues. The Faulkner Ridge neighborhood has an aquatic center with a six-lane main pool suitable for swimmers of all ages and ability levels. The deep end features a diving board, and the shallow end has a beach-style entry, a wading pool with water features, and a slide.
Swansfield Mini Water Park has a heated six-lane pool with a giant slide and a spray zone. Hopewell Mini-WaterPark has slides in the deep end and a splash pad in the eight-lane pool's shallow end. The adjacent field boasts a tot-lot with baseball and basketball fields. Both offer lessons and classes seasonally.
Columbia Ice Rink
Columbia Ice Rink is open from August to June and holds public skating sessions daily in the Village of Oakland Mills. There are also ice shows, and it's a great place to have a party. Skate rentals are available, and there is a concessions area. The rink has a Learn to Skate program, the Brandon LaDue Instructional Hockey program, freestyle skating sessions, and stick and puck sessions.
Columbia Fitness Clubs
There are four Columbia Association fitness clubs for members to choose from, and all have state-of-the-art cardio and weight equipment. Most offer regular classes, personal trainers, and recreational opportunities to play tennis, basketball, racquetball, and other athletic sports.
Columbia Gym has high-tech equipment, including Cybex, Life Fitness, and Precor Selectorized weight-stack equipment. They also have an indoor pool, hot tub, and stocked changing rooms with showers.
Columbia Athletic Club has 3400 square feet of strength training area, boxing bags, a weight room, racquetball, squash, and indoor tennis courts.
Supreme Sports Club has an eight-lane lap pool and a vast sporting arena with an indoor track. Some of their unique fitness classes include studio cycling, yoga, LesMillsCore, and BodyPump.
KidSpace gyms are located in each of the three primary sports clubs and are widely regarded as one of the best kid-friendly activities in Columbia. The rock wall, climbing ropes, and state-of-the-art games and equipment are popular amenities. Depending on the membership level, KidSpace may be included.
Columbia Association Golf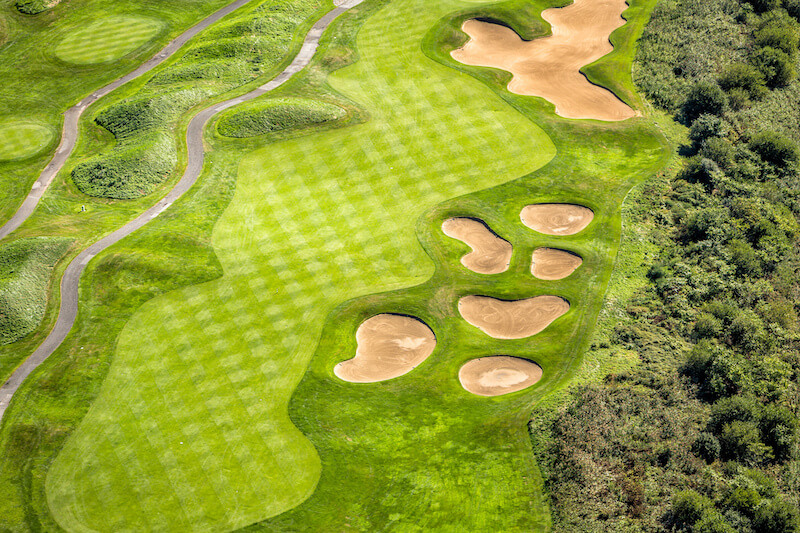 The Columbia Association manages two premier golf course facilities. Hobbit's Glen totals 7,100 yards from the back tees and boasts lush fairways, plenty of natural hazards, and great views of the Columbia golf course homes for sale. They have a full-service clubhouse and a stocked pro shop.
Fairway Hills Golf Club is a par-70 course with play just over 6,000 yards from the back tees. There is water on 12 holes to challenge players' accuracy. Fairway Hills also features a pro shop, a driving range, a putting green, a practice sand trap, and a lovely clubhouse.
Columbia Association Makes Life Fun!
Anyone looking to buy a home in a city that takes extra steps to ensure that the community is connected through access to amenities and facilities will appreciate living in Columbia. From fun summer days at the pool to winter sessions at the ice skating rink, the CA amenities make Columbia one of the best places to live in Howard County.
If you're looking for your Columbia dream home, contact The Bob & Ronna Group of Berkshire Hathaway HomeServices with Maryland Real Estate Advantage at (410) 465-4440 to get in touch with a Columbia real estate agent who can help find the perfect place for you.