How to Choose a Brokerage
Posted by Bob and Ronna Chew on Tuesday, April 11, 2023 at 11:00 AM
By Bob and Ronna Chew / April 11, 2023
Comment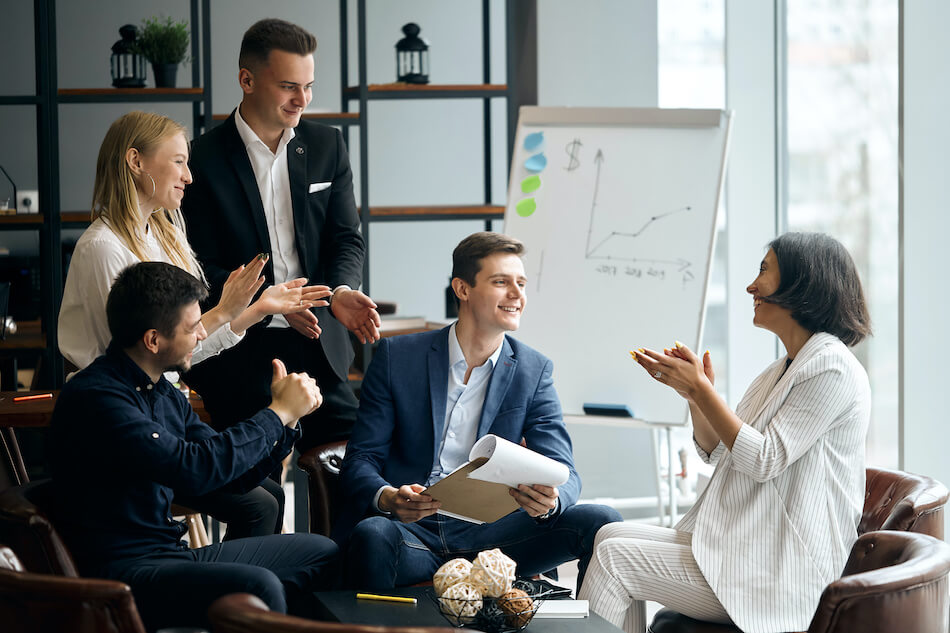 When selecting a real estate brokerage, there are many factors to consider to ensure the best fit for you. The right brokerage can support an agent and help them achieve a successful, rewarding career. Additionally, the right brokerage offers relationships with other real estate agents who can help you excel in the business. From understanding what a real estate brokerage is and why you need one to tips on finding the perfect brokerage, it helps to be informed to be confident in your selection.
Start Your Career With
Bob & Ronna Chew.
Join the winning Bob and Ronna Team today and ignite your real estate career with unmatched mentorship and endless opportunities for success!
What Is a Real Estate Brokerage?
A real estate brokerage is an agency that mediates agreements, executes deals, furnishes market intelligence, and guarantees adherence to local regulations. The brokerage is managed by a licensed broker-owner, who is responsible for the agents hired by the brokerage. A good broker assists newer agents and helps expedite their growth, both for the betterment of the agent and the brokerage as a whole.
Key Takeaway: A brokerage is managed by a broker-manager who is licensed to oversee all transactions of the brokerage. A good broker guides agents to help them be successful in the industry.
Find the Right Brokerage for You
When deciding on a real estate brokerage, it is essential to consider several factors, including location, reputation, and resources. Making sure that your wants and needs as an agent can be met by a supportive, strong brokerage can make a huge difference in your career path; choosing a brokerage is not a task to take lightly. By using a list to help keep you on track when assessing potential brokerages, you can make sure you're making a choice that is a great fit all around. Some factors to consider include:
Location, Location, Location
It's important to find a brokerage in the location you wish to work in, but don't neglect its presence in the local real estate market. A brokerage with a strong presence in the market and a good reputation can help you generate leads and close more deals at a much higher rate.
Culture & Values
The culture of the brokerage and the values they promote should align with yours. Look for a company whose culture aligns with your own values and promotes a supportive and collaborative environment full of opportunities to learn the habits of successful real estate agents.
Ability to Join a Team
Joining a real estate team can put you ahead of the competition and is a great way for newer agents to make money sooner. Be sure to ask any potential brokerages how and if they structure teams because some brokers don't.
Technology & Tools
Technology can be a key factor in real estate success. Look for a brokerage offering cutting-edge technology and tools like a CRM to help you streamline your workflow, manage your clients, and stay organized. This use of technology means you can spend more time working with clients and less time tracking down emails and sending follow-ups.
Support & Training Opportunities
Look for a brokerage that will help you improve your skills and grow your business by giving you ongoing training and support. This could mean having access to online training resources, being able to attend in-person training sessions, or having the chance to work with a real estate mentor.
Reputation
The reputation of the brokerage can impact your success as an agent. Research the brokerage's reputation online and ask other agents about their experience working with the company. You can also look for reviews from clients online to get an idea of what their experience with the brokerage was like from a first-hand customer perspective.
Commission Structure
Real estate agents typically earn a percentage of the commission from each sale. Different brokerages have different commission splits, so it's important to understand what percentage of the commission you will receive for each transaction.
Key Takeaway: Before committing to a real estate brokerage, it's essential to compare brokerages based on things like their reputation, location, ability to join a team, and commission structure.
Get Hired to Work for Your Selected Brokerage
Once you've identified the brokerage or brokerages you want to work for, there are a few ways you can help increase your chances of landing the job before you apply to join. First, you need a high school diploma or GED to get into most real estate licensing programs, and you need a license before you can apply to be an agent.
When you're licensed and seeking employment, a great way to get an in at a brokerage is to attend networking events and connect with agents who already work there. Ask them about their experience and what they like about the brokerage. If you connect well, you can even ask if they are able to make a warm introduction.
You should have a strong resume prepared. A good resume will highlight your skills and can even be tailored to make sure it addresses the values and goals of the brokerage you have researched. Know what sets you apart from the competition so you can emphasize those factors on your resume and in your interviews.
If you've applied and landed an interview or networked your way into an introduction, it's important to dress professionally, be kind, and be on time. Real estate is a customer-facing industry, and selling your personality and work ethic to the broker is a great way to stand out in the interview. Finally, don't be afraid to follow up after submitting your application to thank the interviewer for their time and state your continued interest.
Key Takeaway: After researching and selecting a brokerage you'd like to work for, employ techniques like crafting a strong resume, networking, and being professional in your interview to help you land the job.
Choose the Right Brokerage & Land the Job
Deciding on the correct real estate brokerage to join is a significant choice that can have an immense effect on your success as an agent. When selecting a brokerage, consider factors like commission splits, marketing support, technology tools, and training opportunities to make sure you are getting the most out of your career. With thorough research and thoughtful deliberation, you can make the best decision for your real estate career when selecting a brokerage.
Great
Leads.


Great

Support.


Great

Culture.
Supercharge your real estate career with
Bob & Ronna Chew!
Join the winning Bob and Ronna Team today and ignite your real estate career with unmatched mentorship and endless opportunities for success!
Join Us Now!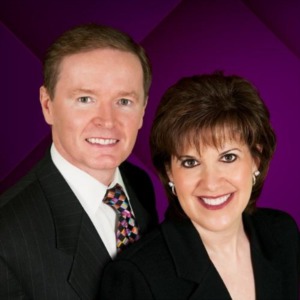 Ready to Start Your Real Estate Career?
Let Us Help You With These Great Resources