Carroll County Cost of Living: Carroll County MD Living Expenses Guide [2023]
Posted by Bob and Ronna Chew on Tuesday, November 14, 2023 at 10:26:11 AM
By Bob and Ronna Chew / November 14, 2023
Comment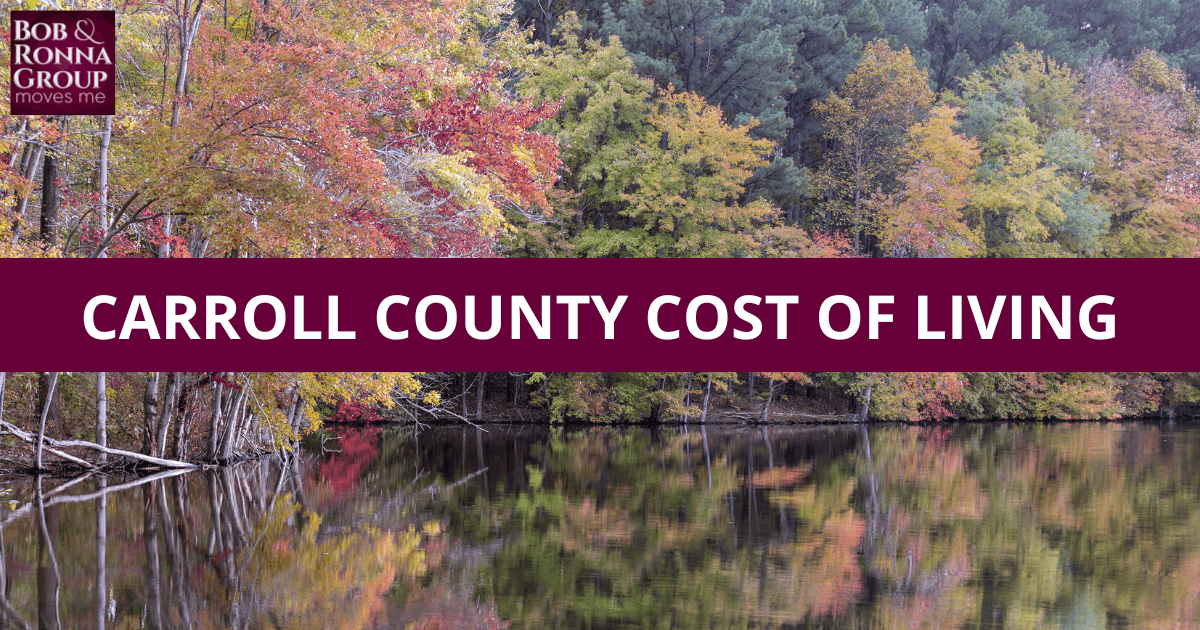 Understanding the cost of living in Maryland's Carroll County can help in making informed decisions for those considering a move or assessing their budget. The county presents a diverse economic landscape, with expenses ranging from housing to groceries. Grasp the typical costs of Carroll County, ensuring an informed perspective on financial expectations within this Maryland county.
Housing Costs in Carroll County
Housing costs in Carroll County are higher than the national average, thanks to the area's desirable amenities, gorgeous open space, and high-quality homes. However, it's not far off from Maryland's statewide average, which is notably above nationwide levels. Compared to the cost of living in Howard County, which is just south of Sykesville, Carroll County is considerably more affordable.
However, buyers looking for both affordability and luxury will be able to find what they're seeking in the diverse expanses of Carroll County. Carroll County ranges from more developed towns like Eldersburg and Westminster, with plentiful condos and townhouses, to rural, lightly populated areas with almost solely single-family detached homes.
Median Home Price
Those looking to purchase a home in the area can expect Carroll County townhomes listing from around $300,000–$600,000. Condos in Carroll County list from the $200s to $500,000; for detached homes, prices start in the mid-$500s. Vacant land and lots in Carroll County are plentiful for homebuyers looking to build a custom home, listing from under $50,000 to more than $2 million.
Median Rent
Rentals in Carroll County are a diverse mix of apartments, townhouses, and single-family homes, ranging from around $1,000 per month to more than $3,000. Median rent is around $1,500, with plentiful one and two-bedrooms available for less and more spacious houses and townhomes renting for more. Prices can vary widely for similarly sized units based on location, amenities, and age.
While rentals are most commonly available in more developed areas, high-end and affordable options are also found for those seeking a quieter country lifestyle.
Utilities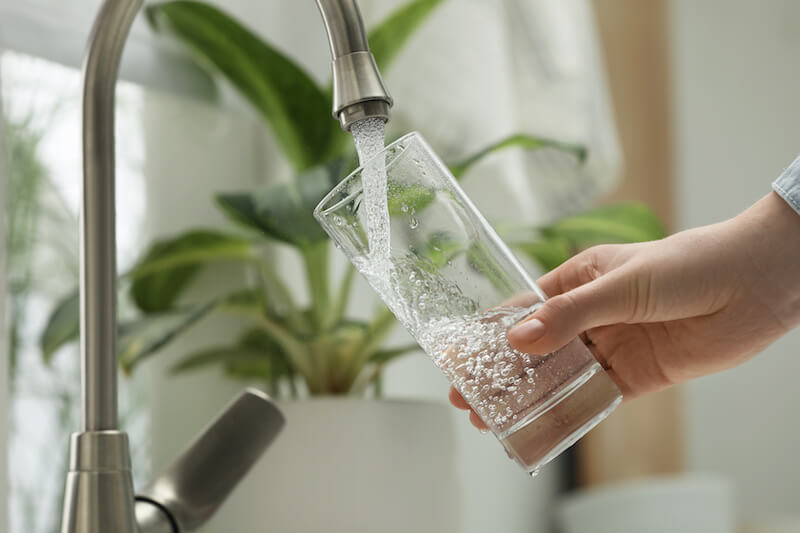 Utility rates are moderate in Carroll County, similar to Maryland's average, which sits slightly above the national level. Electricity typically makes up the most significant single bill.
Baltimore Gas and Electric (BGE) is the most common supplier, though the state's deregulated energy market allows customers to pick their supplier, which can lead to varying rates. BGE provides natural gas, too.
Water and sewer systems are operated and billed by Carroll County itself. Customers pay a flat monthly base charge based on meter size plus a fee per 1,000 gallons for the first 10,000 gallons used. Sewer charges are billed similarly, with flat base charges plus a fee per 1,000 gallons for the first 10,000 gallons of water disposed.
Between these costs, most customers pay around $100–$200 per month for water and sewer. Trash removal varies, sometimes managed by municipal governments and billed directly, while others may contract for trash services through their HOA or work with a private company on their own.
Carroll County Food Costs
Overall, food prices in Carroll County are broadly similar to what residents would find elsewhere in Maryland. Shoppers have access to not only the everyday items expected at supermarkets but also to local meat and produce, thanks to the region's thriving agricultural areas. The same dynamic is true for restaurants, with popular national chains mixed with casual and high-end local spots.
Groceries
Generally, most households of four can expect to spend $1,200 to $2,000 per month on groceries, depending on their tastes and shopping habits.
A wide selection of grocery chains serve the county, including everyday options like Safeway, Giant Food, Weis, and Food Lion. Discount options like Aldi, Walmart, and other big-box stores present money-saving opportunities. A variety of local and international grocery options are also available, typically in more developed areas.
Those looking for high-end options like Whole Foods or Wegmans can travel to neighboring areas like Baltimore County.
Restaurants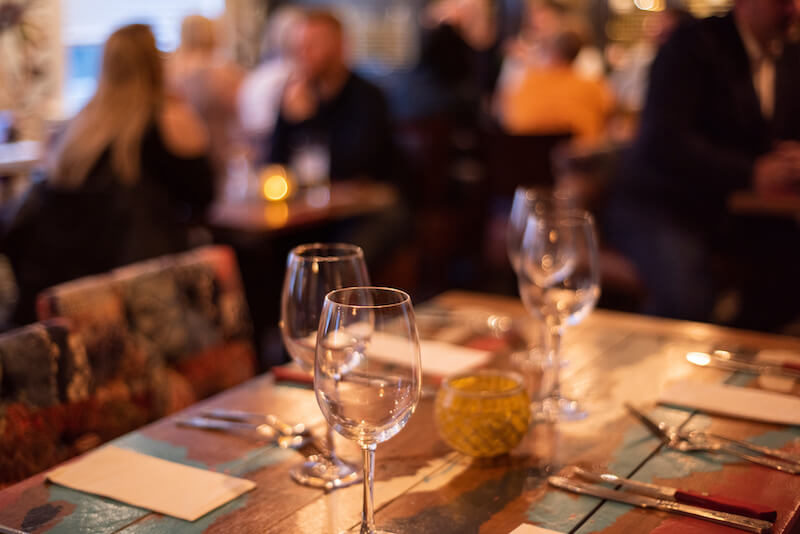 There are several dining-out options available for Carroll County residents. Fast-food-style meals start around $10–$15 per person, with mid-range eateries usually charging around double that per person.
Meanwhile, diners seeking an upscale meal have a variety of choices, including Johanssons Dining House and Bud's at Silver Run—both of which are located in the city of Westminster—where they'll likely pay $70–$100 for dinner for two.
Transportation Costs in Carroll County
The cost of getting around Carroll County is relatively moderate, slightly higher than nationwide levels but lower than Maryland averages. When compared with the cost of living in Baltimore County, transportation costs in Carroll County are significantly lower. While car insurance prices vary by the type of driver and coverage, prices in Maryland are generally close to what drivers in most other medium-cost states pay.
Those looking to get around without a car have options through the Carroll Transit System's Trailblazers service. This bus service operates fixed routes in Westminster, Taneytown, and throughout North Carroll. Buses can even deviate up to three-quarters of a mile from the route for pre-scheduled pickups or drop-offs. Commuters heading into the city of Baltimore can drive to the nearby Owings Mills community, where they can take Metro SubwayLink.
Ridesharing and taxi services are generally available in Carroll County, especially in more developed areas. Prices can range based on distance, demand, time, and other factors.
Carroll County Healthcare Costs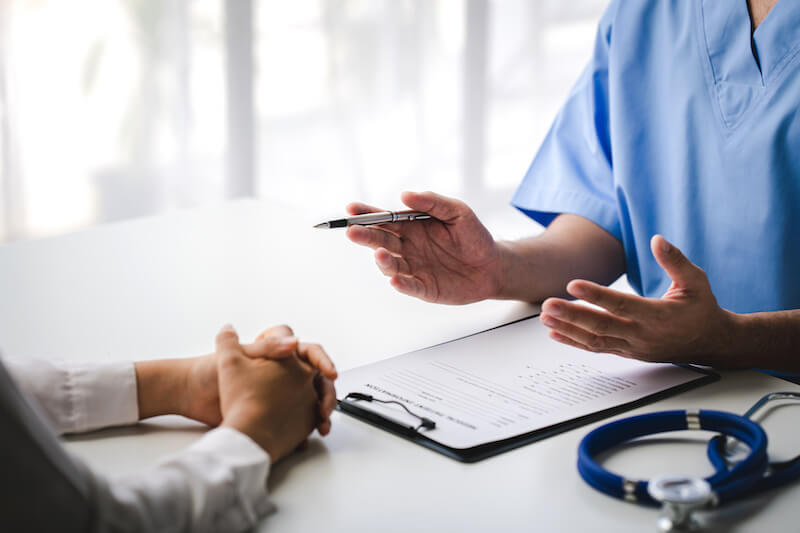 Healthcare costs are one place where Carroll County excels. Health spending is typically lower than nationwide levels, even with the presence of high-quality facilities like Johns Hopkins and the University of Maryland Medical Center.
Locally, Carroll Hospital is the largest provider. It allows patients to receive price estimates online for standard procedures. Those who don't receive healthcare through their jobs can find a plan through Maryland's healthcare exchange, known as Maryland Health Connection. Monthly premiums average around $300 for more basic Bronze plans to more than $400 for benefit-rich Platinum plans. Dental insurance is often provided separately for more modest rates.
New Carroll County residents shouldn't forget their pets, who also qualify for their own healthcare. Routine vet checkups can cost as little as $50 or as much as $250, depending on the type of clinic and thoroughness of the exam.
Child Care Costs in Carroll County
Like many other areas of the country, childcare costs in Carroll County can be a substantial part of parents' budgets. Full-time daycare averages $850–$950 per month, with variations based on a child's age. This is close to the national average costs and less than levels found elsewhere in Maryland: childcare costs in Ellicott City average near the high end of Carroll County's range.
Families with lower incomes may be eligible for Maryland's Child Care Scholarship program, which subsidizes daycare depending on a child's age and care setting. Nearly 200 options are available, including childcare centers and in-home programs. While the latter are more common, there are still nearly 70 centers countywide.
Parents can also seek out private care by hiring a nanny. Nannies will often charge $20–$25 per hour, though options can be found substantially higher. These can be made more affordable through nanny-share arrangements with other families. Choices can range from informal caregivers to highly trained and experienced professionals capable of working with children with special needs.
Carroll County Entertainment Costs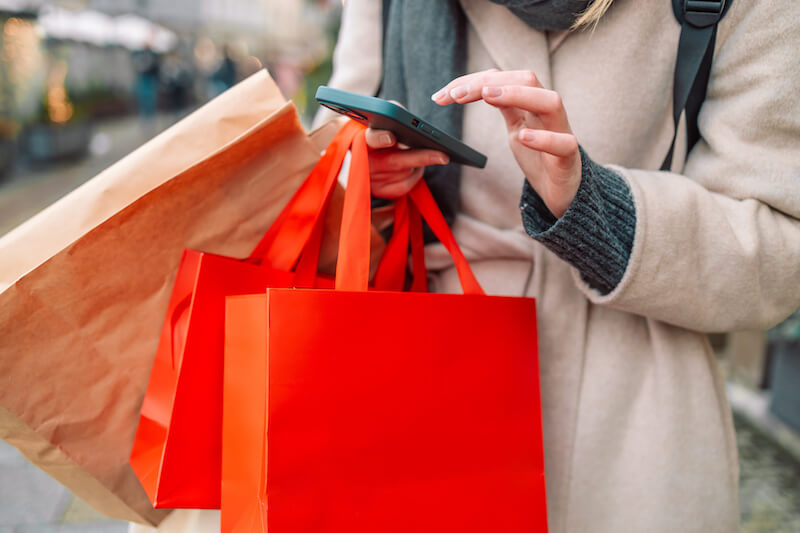 Whether Carrol County residents are budget-minded or big spenders, there are various entertainment options at all price levels around the area. One of the best free or low-cost activities is hiking, biking, or horseback riding along the county's extensive network of trails. Costs are usually limited to a few bucks for park admission or parking. Carroll County is dog friendly, and while some of its dog parks require small membership fees, the parks and hiking trails are free options.
A round of golf at one of the county's numerous publicly accessible courses will cost around $25–$50. Meanwhile, music lovers can also catch a show at Common Ground on the Hill, with most tickets selling for $28 (though some shows are free).
Shopping is also accessible at numerous local retailers on main streets in the town of Sykesville, Taneytown, and Westminster. Those looking for a quality adult beverage will also find plenty of locally-produced options in Carroll County, with a "Wine Trail" and plentiful breweries and distilleries.
Meanwhile, Baltimore and Washington, DC, are easy drives, providing access to limitless restaurants, nightlife, museums, parks, and other attractions. Those planning their budgets should remember Maryland charges a 6% sales tax on most purchases, which rises to 9% on alcohol.
Salary in Carroll County
Understanding the cost of living in Carroll County requires a grasp of local salaries. Below are a few important facts.
Unemployment is fairly low and below national levels
The median household income is around $105,000
Carrol County employers are required to pay a minimum wage of $15 per hour as of January 2024
Healthcare, education, retail, and construction are the most common industries. Jobs in public administration, scientific and technical services, and finance are more common in Carroll County compared to average rates nationwide. Manufacturing, accommodations, and food services make up a smaller portion of local jobs. Those commuting outside the county will find plentiful, diverse jobs in Baltimore and Washington, DC, the latter of which is known for relatively high salaries. Many residents will commute to closer communities, as the economy in Ellicott City—located just 17 miles from Eldersburg and 34 from downtown Westminster—is significantly larger than in Carroll County's cities.
In addition to federal income tax, Carroll County residents pay a progressive Maryland state income tax that ranges from 2%–5.75%. They'll also pay a county income tax of 3.03%, on the moderate to high end compared to other Maryland counties. The robust local and statewide services provided to residents result in a state/local tax rate among the higher levels in the country.
The Costs of Carroll County Living
The financial portrait of Carroll County encompasses various expenses that one must navigate. With this information, residents and newcomers can budget wisely, aligning their lifestyles to the fiscal rhythms of Carroll County. Knowing what to expect can help them find the best place to live in the county.
Want to live in Carroll County? Call The Bob & Ronna Group of Berkshire Hathaway HomeServices with Maryland Real Estate Advantage at (410) 465-4440. Our local real estate agents can help you find your dream Carroll County Home.