5 Best Trails in Columbia MD: Where to Walk, Jog & Hike in Columbia
Posted by Bob and Ronna Chew on Wednesday, June 8, 2022 at 1:25 PM
By Bob and Ronna Chew / June 8, 2022
Comment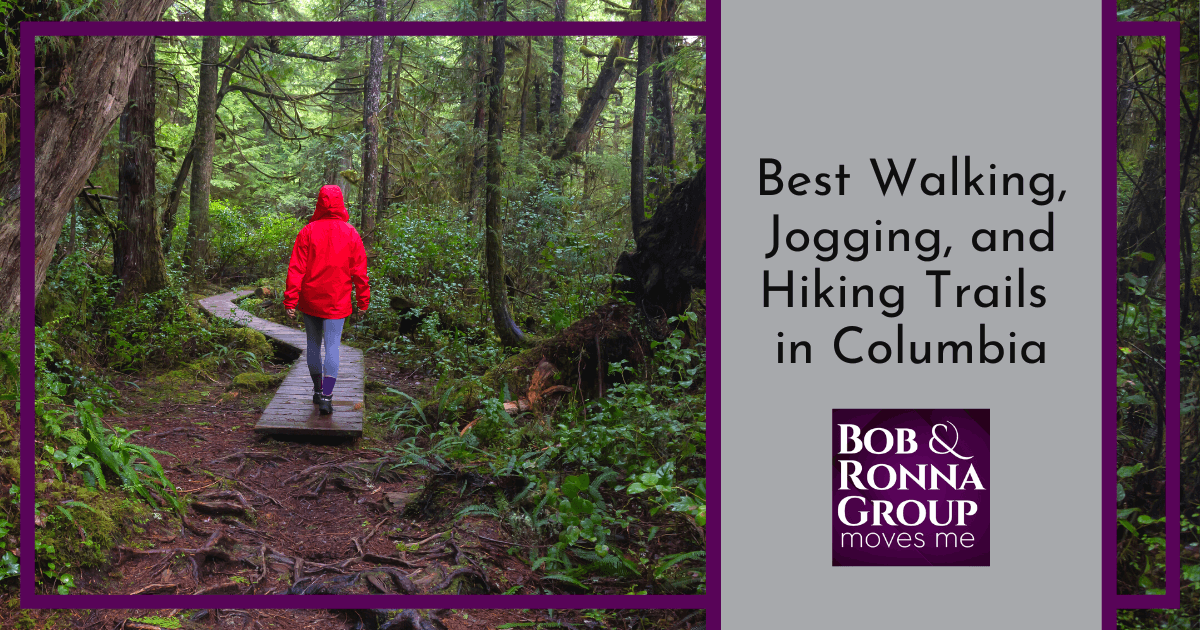 Founded in 1967, the city of Columbia, Maryland, stands as one of the oldest planned communities in the nation. Columbia was set up as a collection of 10 distinct villages between Washington, D.C., including the Baltimore community. In addition to the nearby services such as shopping and schools, each village contains various amenities, including walking and biking trails. Whether you're a nature enthusiast, someone who prefers exercising outside, or simply looking for a change of scenery, Columbia has several paths for walking, jogging, hiking, and more to enjoy. Ready to experience the natural beauty of this area? Read on to learn about Columbia's best trails.
Lake Kittamaqundi Trail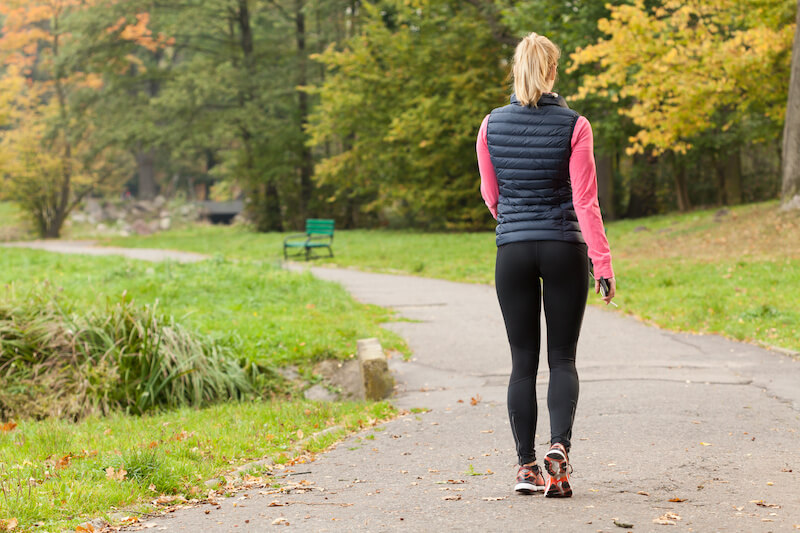 Located in the heart of Columbia, the Lake Kittamaqundi Trail (locally known as Lake Kitt Loop) is an easy 1.4-mile loop around the lake of the same name. Despite its urban location, this trail looks and feels like a path set deep in the woods. It's a great place to observe wildlife all year, including birds.
The trail is flat and paved, suitable for everyone, including those pushing strollers and in wheelchairs. It's also a popular path for people who like to hike and ride mountain bikes, especially during the warmer months between April and September. Dogs are welcome on the trail at Lake Kittamaqundi, but they must be on a leash.
Lake Kitt Loop is part of a larger area significant to Columbia's early history. Lake Kittamaqundi was created as part of the original planned development, named after one of the earliest Native American settlements in Howard County. "Kittamaqundi" means "meeting place" in the original tribe's language and, appropriately, the Lake Kitt Loop is near other popular Columbia attractions for locals and visitors to meet, including the Mall in Columbia (AKA the Columbia Mall), the Central Library branch, and a Whole Foods grocery store.
---
Lake Elkhorn Trail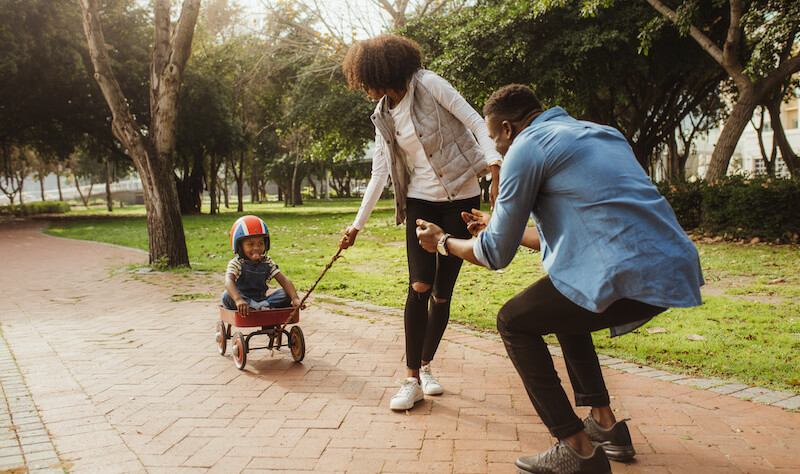 Surrounding Columbia's largest lake, the Lake Elkhorn Trail is a 1.9-mile paved path. It is considered an easy route and takes most people about 41 minutes to complete. Located in the Owen Brown Village within Columbia, this trail offers hiking, birdwatching, and fishing, particularly for trout and bass.
The Lake Elkhorn Trail includes several covered rest spots, a playground, and numerous fishing areas. Consider bringing a picnic here with friends or family—including those four-legged family members, as leashed pets are welcome at Lake Elkhorn. If you're looking for more of a physical challenge, there's also a nearby 3.4-mile trail.
Lake Elkhorn is considered one of the best lakes in Columbia, and there are plenty of ways to have easy access to it, such as purchasing one of the nearby townhomes located behind the lake. A view of the lake is one of the things residents most enjoy about living there. Surrounding the lake, there's a 23-acre park with a playground and a picnic pavilion that can be reserved by contacting the Columbia Association.
Between the park, the loop trail, the pavilion, and the playground, a day at Lake Elkhorn can be fun for everyone. The best time to visit is between May and September when wildflowers are often at their peak and the weather is pleasant.
---
Wilde Lake Loop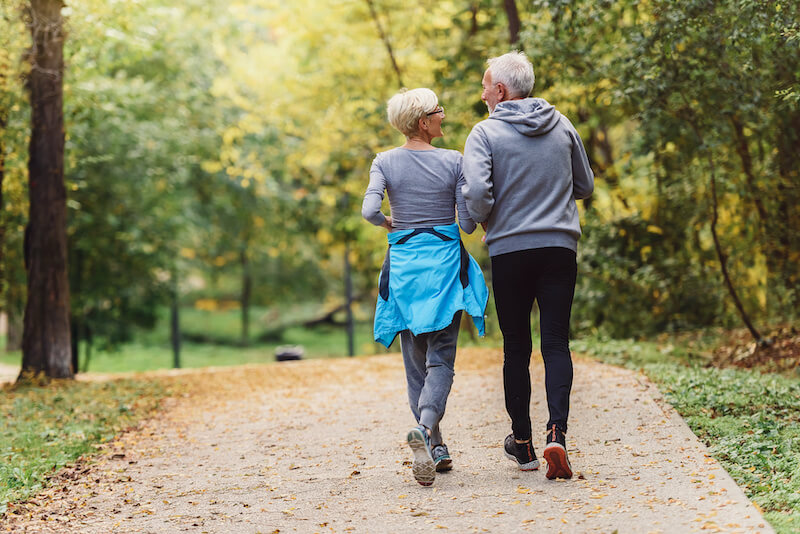 Wilde Lake Loop is a 1.3-mile trail surrounding this popular lake near the Mall in Columbia and Wilde Lake High School. The trail is mostly paved and considered easy, taking about 30 minutes to complete on average.
The trail is popular with runners, hikers, anglers, and those who like paddle sports, as Wilde Lake Park is an excellent destination for kayaking and stand-up paddleboarding. Birdwatching is another popular activity along Wilde Lake Loop, which also includes a swan refuge. Particularly in the spring, it's also common to see colorful (harmless) snakes. One of the best and most famous sights on this trail is that of the waterfall and dam at Wilde Lake.
The trail and lake are named after Wilde Lake Village, the first of the 10 villages that make up Columbia. The scenic area is surrounded by several housing types, including both condos and gated community homes. Other amenities close to Wilde Lake Loop for residents and visitors include the Columbia Swim Center, the Wilde Lake Tennis Club, the Fairway Hills Golf Course, and several community swimming pools.
---
Robinson Nature Center Trail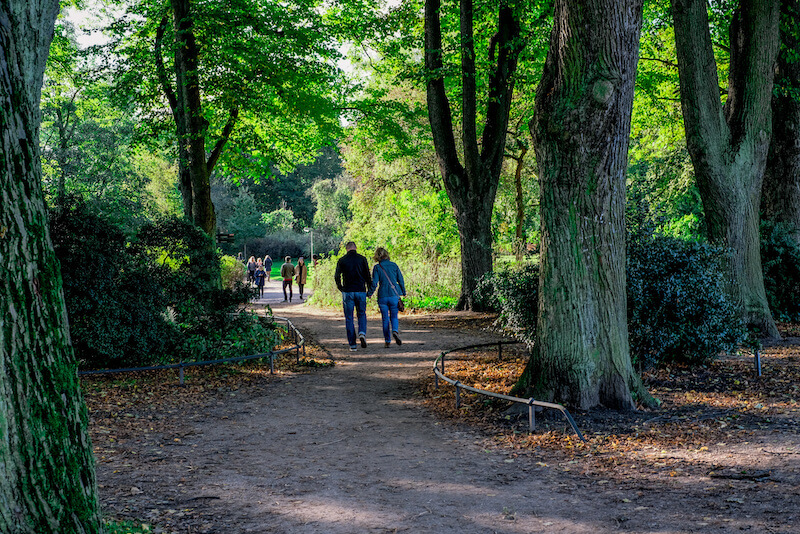 The Robinson Nature Center is a 23,000-square-foot nature education facility that sits on an 18-acre park. Owned and managed by the Howard County Department of Recreation & Parks, this center features a leisurely 1.1-mile loop trail that's wooded and mostly paved. It is an easy route that takes about 25 minutes to complete.
This loop trail is a great place for birdwatching, hiking, and trail-running. During certain less-crowded times of the day, it's also ideal for quiet, contemplative walks. Please note that you'll need to leave your dogs at home.
The adjacent Robinson Nature Center includes several indoor exhibits, a discovery room for kids, outdoor play areas, a planetarium, a gift shop, and rental areas. The center hosts many special events throughout the year, including educational programs, children's storytimes, and organized hikes and yoga sessions.
Because the trail is part of the larger Nature Center, it is closed on Mondays and Tuesdays. The grounds are open from 9:00 a.m. to 5:00 p.m. Wednesday through Saturday and from noon to 5:00 p.m. on Sunday. However, if you're planning a full day of exploration to include walking the trail and visiting the Nature Center, the center is only open on weekends.
---
Middle Patuxent Environmental Area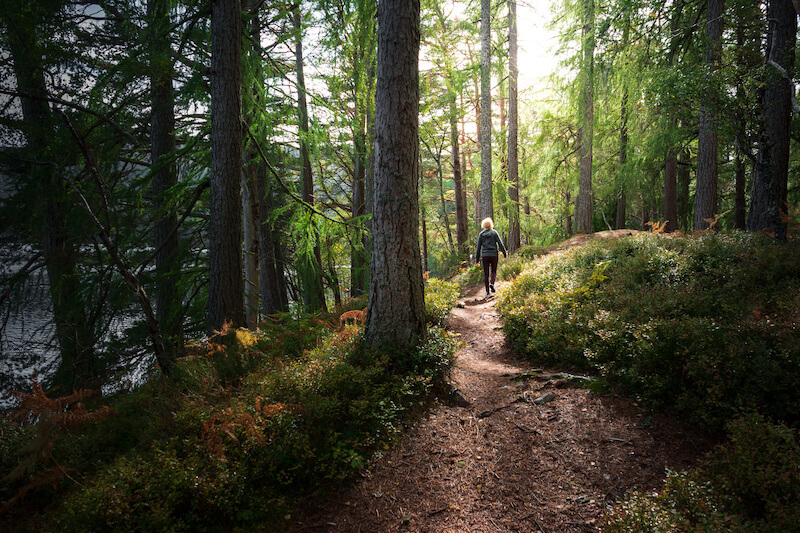 Adjacent to the Robinson Nature Center, the Middle Patuxent Environmental Area is a 1,021-acre wildlife area located near Columbia's River Hill Village. It includes three trails for locals and visitors to enjoy:
Wildlife Loop and South Wind Trail Loop: Considered an easy route, this trail is 4.9 miles long and takes about two hours to complete. Only foot traffic is allowed on this unpaved trail (no bicycles). Leashed dogs are also welcome.
Middle Patuxent Wildlife Loop Trail: This 2.3-mile trail is also easy, and the average completion time is 52 minutes. Ideal for hiking, running, and birdwatching, it's also unpaved. Dogs on leashes are permitted.
Hobbit's Glen Hop: Moderate in difficulty, this paved 1.7-mile loop trail is dog-friendly. The trail elevation varies as much as 196 feet, making it ideal for a more intense workout.
---
Happy Trails in Columbia
Columbia, Maryland, offers several scenic trails for residents and guests to explore the area's abundant natural beauty. Whether you're a fitness enthusiast or someone who likes to stop and smell the wildflowers, there are several paths to choose from.
If you're looking for your Columbia dream home, contact The Bob & Ronna Group of Berkshire Hathaway HomeServices with Maryland Real Estate Advantage at (410) 465-4440 to get in touch with a Columbia real estate agent who can help find the perfect place for you.