7 Best Cities Near U.S. Naval Academy: Best Annapolis Military Housing
Posted by Bob and Ronna Chew on Tuesday, December 27, 2022 at 10:16:47 AM
By Bob and Ronna Chew / December 27, 2022
Comment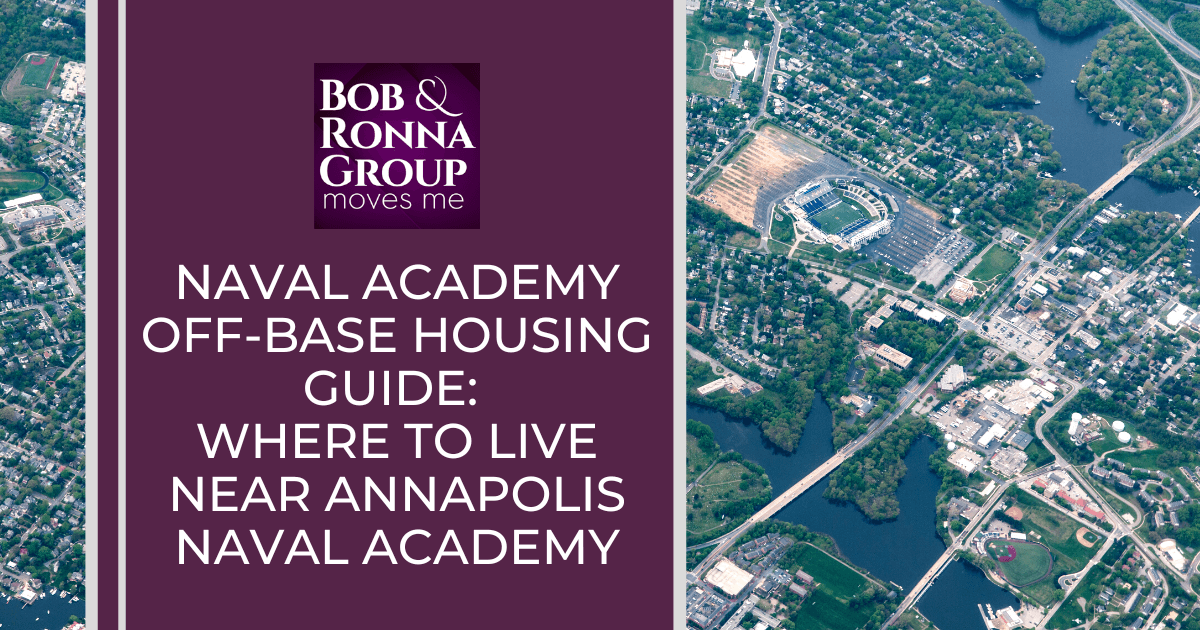 The US Naval Academy is, without a doubt, one of the country's most prestigious educational institutions, with the goal of training future Naval officers while providing them with a high-quality education. The waterfront campus is located in the heart of Annapolis, Maryland, just blocks from the city's most popular restaurants, shopping, and historic areas. The attractions in Annapolis can keep residents and visitors busy for days.
However, many in the Academy community may be looking for a place to put down roots outside the highly competitive, densely packed, and relatively expensive city core. Luckily, there are many great options within a short drive of Annapolis. In this article, we will break down seven of the best off-base housing communities for those associated with the Naval Academy.
Crownsville
About eight miles northwest of the Naval Academy, Crownsville sits between the Severn River and I-97. This latter route allows for quick trips not just into the Annapolis area but also toward Baltimore. This quiet, wooded community offers a peaceful escape from some busier, more densely developed areas to the south. Among the town's most notable events is the annual Maryland Renaissance Festival, which draws thousands of visitors to the Anne Arundel County Fairgrounds for medieval events, shows, shopping, and delicious food. Golfers will also love the historic, recently restored Preserve at Eisenhower golf course, a county-owned course that protects sensitive Chesapeake Bay wetlands and other wildlife habitats.
Homes for sale in Crownsville are almost exclusively single-family detached properties, often on lots of a half-acre to an acre or more. Many are built on or near the water, like the developments along Maynadier and Hopkins Creeks. With four to six bedrooms and two to five baths, properties typically sell from around half a million for older, inland homes up to $2.5 million or more for large waterfront estates with private docks and other luxury amenities. Many lots are also available for those who want to build their dream home.
Crownsville Amenities
Convenient access to I-97
Anne Arundel County Fairgrounds
The Preserve at Eisenhower golf course
Indian Creek School
Severna Park
Those who love life on the water may find the home they're looking for among all the things to do in Severna Park. It's located approximately eight miles from the Naval Academy, a relatively straight shot along State Routes 2 and 450.
The community sits between the Severn and Magothy Rivers, with many homes having direct waterfront access and amenities like private docks. Even those without this perk can easily take advantage of the area's numerous boat launches, marinas, beaches, and other spots for water fun. Those who'd prefer to stay on land can explore Kinder Farm Park, a former farm that's been preserved as a county park offering a look at farming and animal care. Active residents can also enjoy a run or a bike ride on the paved 13-mile Baltimore and Annapolis Trail, a former rail track that's become one of the region's most popular exercise and outdoor spots.
Homes in Severna Park range from modest, older detached homes to spacious, luxury waterfront mansions, supplemented by a few townhouse communities. Ranging from two to six bedrooms, properties typically start in the low to mid-$400s but can commonly reach double that amount. The area's high-end and waterfront homes often sell for more than $1.5 million.
Severna Park Amenities
Extensive Severn and Magothy River waterfront
Olde Severna Park Community Beach
Magothy Marina
Baltimore and Annapolis Trail access
Kinder Farm Park
Chartwell Golf and Country Club
Pasadena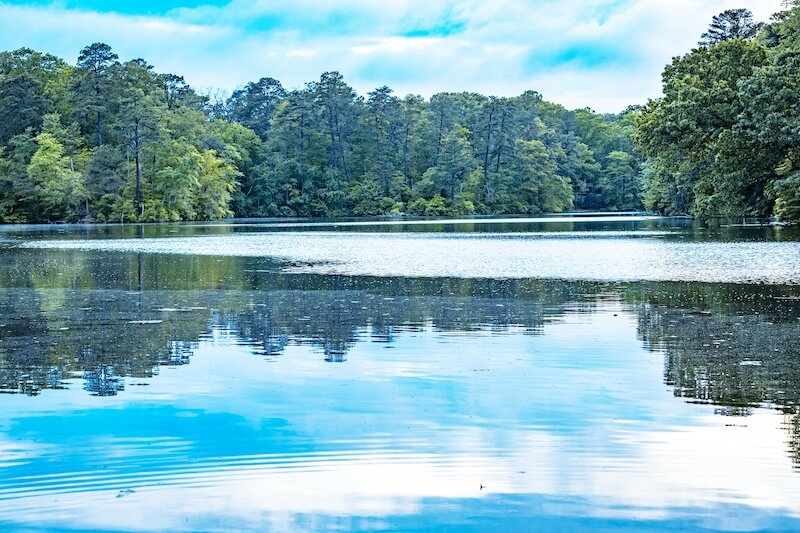 Pasadena is a quiet but sprawling community about 11 miles north of the Naval Academy, offering river and bay access, numerous parks, and excellent golf opportunities. Parks are among Pasadena's top offerings, including Lake Waterford Park's trails, sports facilities, and picnic areas. There's also Chesapeake Bay access at nearby Downs Park, which offers many amenities and a dog-friendly beach area. More outdoor recreation experiences can also be found at Compass Pointe's two championship golf courses or by heading out on the water at the nearby Maryland Yacht Club. Residents also have access to numerous local shopping complexes, putting daily errands just minutes away from their front doors.
With the widely varying communities in Pasadena real estate come widely varying types of homes, including garden-style condos, townhouses, and single-family detached homes. This latter group includes everything from quaint, older single-story properties to high-end, recently built homes with large garages on spacious lots. Budget-minded buyers can find two- and three-bedroom condos for sale in Pasadena from the low to mid-$200s. Most sell from the mid-$300s to just over half a million, but waterfront homes for sale in Pasadena can list for more than $1 million.
Pasadena Amenities
Housing across a broad price spectrum
Downs Park
Lake Waterford Park
Compass Pointe Golf Courses
Maryland Yacht Club
Odenton
About 17 miles northwest of the Academy, Odenton offers a combination of plentiful housing and easy daily living. Shopping and errands are simple for Odenton residents, thanks to numerous shopping centers throughout the area, most notably the Village at Waugh Chapel. This area is also great for grabbing a meal at one of the numerous restaurants like Thai at Waugh Chapelor or sampling one of the more than a hundred beers on tap at Frisco Tap House. Odenton homeowners also have access to the MARC rail system, with a station on the popular Penn line offering direct service to DC and Baltimore. Hiking and other outdoor pursuits are also close by at Piney Orchard Nature Preserve and Patuxent Research Refuge.
Like many other nearby communities, would-be Odenton buyers have their choice of condos, townhouses, and single-family detached homes. The most affordable homes for sale in Odenton are listed from the high $200s to the low $300s, typically modestly sized condos and older detached homes. Homes more commonly sell from the mid-$300s to the mid-$600s but can reach close to a million in some cases.
Odenton Amenities
Odenton MARC rail station
The Village at Waugh Chapel shopping center
Piney Orchard Nature Preserve
Piney Orchard Ice Arena
GORC Park
Capitol Raceway
Crofton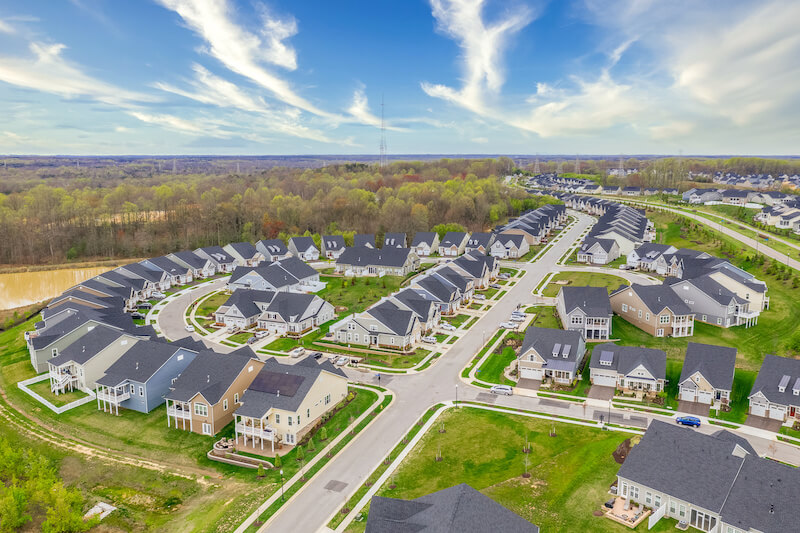 Crofton offers members of the Naval Academy community another excellent place to call home on the western edge of the Annapolis area. Less than 15 miles from the Academy, it's also convenient for those who enjoy trips into the nation's capital, as it's less than 25 miles from Washington, DC. The community was once a gated one inside Crofton Parkway, where signs of the past remain with Crofton Country Club. Today, Crofton Parkway remains a major thoroughfare, including the sidewalk paths which form a loop around the area and serve as a popular walking and running track. Runners and bikers will also enjoy Crofton's access to the WB&A Trail, which runs from Odenton to the Patuxent River.
Those looking to buy a home in Crofton can choose from condos, townhomes, and single-family detached houses. While all of Crofton's subdivisions are easily accessible from one another, each retains its own character and style. Homes for sale in Crofton start in the low to mid-$200s for the most modestly sized two- and three-bedroom condos and townhomes. Detached homes start in the mid-$400s but can reach nearly $1 million for sprawling four- and five-bedroom houses of 6,000 square feet or more.
Crofton Amenities
Crofton Park
Crofton Country Club
Walden Country Club
Convenient to Washington, DC
Severn
Naval Academy community members who love travel and shopping should check out the town of Severn. It's just over 20 miles from Annapolis, immediately south of BWI-Marshall Airport. This proximity makes trips across the country or the world simple, as does the community's easy access to Interstates 95 and 97. Severn is also just minutes from one of the area's top malls, Arundel Mills. The massive shopping, dining, and entertainment complex includes the Live! Casino & Hotel Maryland. Despite all these attractions, Severn also offers some beautifully preserved sections of local scenery at the Severn Run Natural Environment Area and other local parks and trails.
Homes for sale in Severn are comprised of a mix of townhomes and single-family detached houses. Townhouse-style properties can be found listed from the $100s, with detached properties starting in the low $300s. On the high-end, Severn's largest and newest properties, with up to 3,000 square feet of living space, can reach $800,000 or more, though most homes list from the $300s to the $600s. The still-growing community also offers several new construction properties and developments.
Severn Amenities
Adjacent to BWI-Marshall Airport
Close to Interstates 95, 97
Severn Run Natural Environment Area
Severn-Danza Park
Joe Cannon Stadium
Glen Burnie
Our final top community for off-base Naval Academy housing is just over 17 miles north of Annapolis, between BWI-Marshall Airport and Marley Creek. It's also highly convenient to Baltimore, with the Inner Harbor less than 10 miles away. While the attractions of the world and the big city are close by, there's plenty to do right within Glen Burnie. Residents can swim at the popular North Arundel Aquatic Center, picnic at Sawmill Creek Park, or shop at one of the town's numerous retail centers and corridors. And the best parks in Annapolis are less than 20 minutes away.
Would-be Glen Burnie residents have their choice of a variety of townhomes and single-family detached properties of varying styles and sizes. Homes for sale in Glen Burnie list from the low to mid-$200s for older or smaller townhomes and detached properties. Meanwhile, the city's high-end properties, including Glen Burnie's waterfront homes, can exceed $800,000. In between, buyers will find a diverse housing selection for all tastes. Lots and homesites can also be listed from less than $50,000 to a million or more.
Glen Burnie Amenities
Adjacent to BWI-Marshall Airport
Close to Interstates 695, 97
North Arundel Aquatic Center
Sawmill Creek Park
Southgate/Old Mill Park
UM Baltimore Washington Medical Center Emergency Room
Marley Station Mall
Off-Base Housing is On-Target near the US Naval Academy
While there's a lot to love about living in Annapolis and the city's on-base housing options, there's no doubt that members of the Naval Academy have some incredible choices for off-base living. Everything from quiet waterfront communities to lively shopping and dining hubs is close by, providing a delightful lifestyle that's also convenient to the Academy campus. So it's anchors aweigh for would-be buyers, with all of these many ports of call they'd be lucky to call home.
If you're looking for your Maryland dream home, contact The Bob & Ronna Group of Berkshire Hathaway HomeServices with Maryland Real Estate Advantage at (410) 465-4440 to get in touch with a Maryland real estate agent who can help find the perfect place for you.