5 Best Parks in Columbia MD: Blandair Regional Park & More
Posted by Bob and Ronna Chew on Wednesday, November 29, 2023 at 9:30 AM
By Bob and Ronna Chew / November 29, 2023
Comment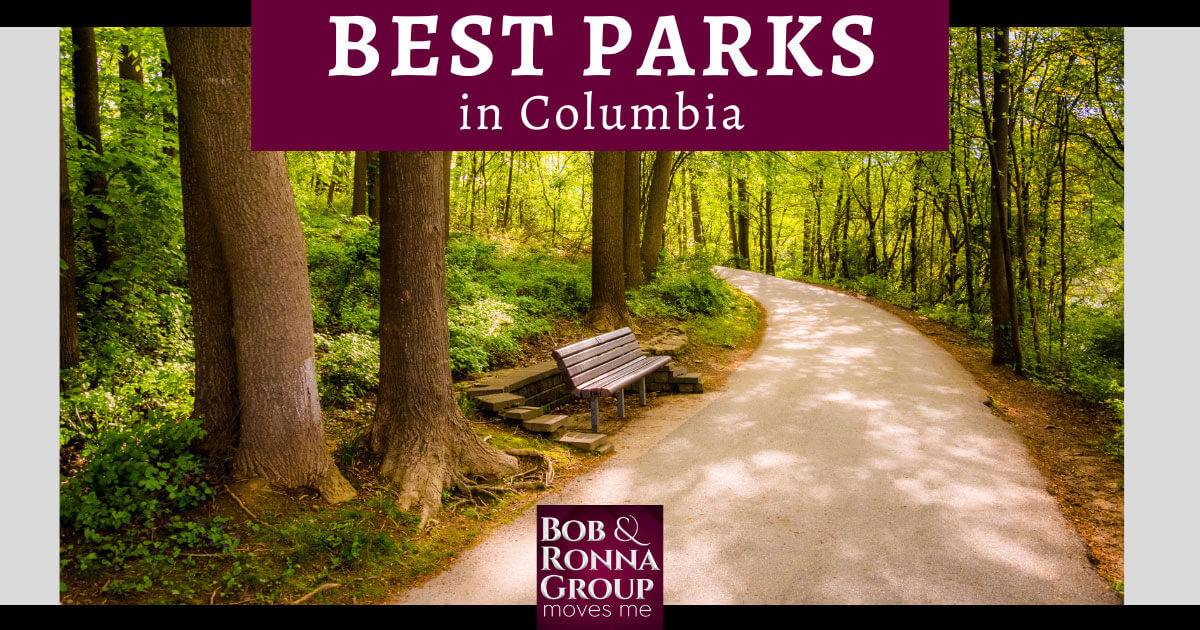 Columbia boasts numerous parks due to the planned community's longstanding dedication to recreation. The best parks in the Columbia community offer impressive entertainment and exercise opportunities, from hiking beautiful trails and boating on pristine lakes to enjoying various sports and relaxing at concerts. Whether you're an avid angler or passionate about taking advantage of Columbia's dog-friendly spaces, the abundant parks make this Howard County city a well-rounded community. Get ready for that fresh air and some exercise at the best parks in Columbia.
Table of Contents
Wilde Lake Park
Wilde Lake Park Amenities
Wilde Lake
Boating
Fishing
Walking trail
Wilde Lake Park features the artificial Wilde Lake, one of Columbia's best lakes for recreation, along with a 1.46-mile walking path and a small playground. The free park offers excellent opportunities for fishing, boating, hiking, biking, and more.
The Columbia Association built Wilde Lake in 1966 and named it after the nearby Wilde Lake community, which is considered one of Columbia's best neighborhoods. The lake welcomes fishing and boating, but some areas are restricted because they are part of a swan refuge. The boathouse allows visitors to rent a kayak or paddleboat.
The park's walking path circles the lake, providing impressive views of Maryland's natural beauty. Hikers can spot wildlife on the route, like blue herons, swans, turtles, and more. Most of the trail consists of pavement or gravel at a gentle grade, although there is a moderately steep section about 1.1 miles into the trek when following the path counterclockwise. Benches and picnic tables line the route to provide resting and snacking spots.
Wilde Lake Park welcomes leashed dogs and offers dog waste bins throughout the park.
Cedar Lane Park
Cedar Lane Park Amenities
Playground
Sports fields
Walking path
Horseshoe pits
Pavilions
Cedar Lane Park features various sports facilities, playgrounds, and pavilions that provide exciting opportunities for exercise, recreation, and gathering together. Located in the north part of the city and surrounded by a healthy share of the luxury homes in Columbia, the free park has an east side and a west side connected by a 0.8-mile paved path through a shaded, wooded area.
The east side of the park offers four tennis courts, two basketball courts, and two natural grass multi-purpose fields, which can be reserved. For those interested in things to do with kids in Columbia, the Cedar Lane Park playground features slides, climbing structures, and a rock wall. There are plentiful benches, bathrooms, and a reservable pavilion nearby.
Cedar Lane Path offers a winding trek through the park's woods. It also connects the two sides of the park, leading from the east side's tennis courts to the west side's playground. At one point, there is a fork heading south called Ballfield Path. As the name suggests, this path leads to the west side's southernmost ballfield.
Cedar Lane Park's west side boasts four lighted ball diamonds, two lighted synthetic turf fields, two volleyball courts, two bocce courts, and horseshoe pits. The playground offers various climbing structures, slides, and swings. As with the east side of the park, this area has numerous benches, bathrooms, and a reservable pavilion. There is also a paved area with exercise equipment nearby.
Blandair Regional Park
Blandair Regional Park Amenities
Playground
Sports fields
Obstacle course
Benches and picnic tables
Pavilions
The 300-acre Blandair Regional Park offers various sports facilities, multiple playgrounds, and a challenging obstacle course. The free park has three main areas, each with its own parking lot, and they combine to make it a favorite for people living in Columbia.
The north area features three bocce courts, two croquet courts, and two horseshoe pits. The inclusive playground offers six distinct play areas: a central climbing structure with enormous slides, a dinosaur-themed structure with ramps, a shaded farm play area with animal statues and low climbing structures, a tree walk boardwalk, an extensive rope climbing structure, and various swings.
There are numerous shaded benches and picnic tables surrounding the playground and a nearby pavilion. A second pavilion near the courts has inlaid checkerboards and ping-pong tables, but players must bring the pieces. Additionally, the north area offers a 10,000-square-foot synthetic lawn called The Green. This expansive open space is perfect for running, playing, and sports like ultimate frisbee.
Blandair Regional Park's west area offers three lighted synthetic turf multi-purpose fields with press boxes and bleachers. The playground here features a climbing structure with slides and a shaded pavilion.
The east area features five lighted tennis courts, two lighted synthetic baseball fields with bleachers, and an obstacle course. The course boasts three lanes of challenging elements to test endurance, speed, and strength.
Paved pathways, drinking fountains, and restrooms are spread throughout Blandair Regional Park, and these amenities contribute to it being one of Columbia's top attractions. Additionally, the park offers bike racks and electric car charging stations.
Martin Road Park
Martin Road Park Amenities
Playground
Sports courts & fields
Picnic area
Public grills
Paved walking path
Martin Road Park features sports facilities, a playground, and a 0.27-mile paved pathway in the vicinity of some of Columbia's adult community homes. The free six-acre park offers various exercise opportunities, including basketball, volleyball, hiking, cycling, rollerblading, and more from dawn to dusk.
The park's sports facilities include a volleyball court in the north, a large multi-purpose field, a ballfield, and a basketball court in the south. The multi-purpose field requires reservations, but the other facilities are available for use at any time.
The playground at Martin Road Park boasts a large play structure perfect for climbing, sliding, and swinging. A few nearby benches provide seating. The park bathrooms and picnic area, which offers several tables and a grill, are also close to the playground.
The paved pathway loops around the park and connects to the sidewalk along Martin Road. There may be some unmarked trails in the park, but these are not maintained and may travel to private property. Martin Road Park discourages hikers from straying from the marked path. Bikes should yield the right of way to all users, while hikers should yield to horses. Leashed pets are also welcome in the park.
Symphony Woods Park
Symphony Woods Park Amenities
Two venues
Community concerts
Annual festivals
Symphony Woods Park is a 36-acre park boasting an outdoor music venue and theater. Located in Columbia's Town Center neighborhood, the park hosts various free and ticketed concerts, festivals, and performances throughout the year, bringing the community together.
The Merriweather Post Pavilion is the heart of Symphony Woods. The popular outdoor venue can host over 19,000 attendees with shaded seats and a manicured lawn. Various notable artists have played at the venue over its more than 50 years of operation, including Jimi Hendrix, Willie Nelson, and Florence + The Machine.
The Chrysalis is a smaller venue tucked away in the woods. The shaded theater hosts performances from dance and music to theater and other performing arts. The community can submit applications to perform at the Chrysalis as part of the park's various series, festivals, and events. This venue does not provide seating, but some performances allow chairs on the lawn.
In addition to its location in one of Columbia's best neighborhoods for dog owners, Symphony Woods Park hosts several annual festivals. Every summer, visitors can enjoy the free Columbia Orchestra Summer Pops Concert and the ever-popular Wine in the Woods, a wine festival featuring live music, local artisans, gourmet food, and, of course, indulgent wine. In winter, the Merriweather Symphony of Lights puts on a stunning visual display featuring more than 300,000 holiday lights. Guests can enjoy the dazzling lights while walking or driving along the one-mile course for a fee.
Living Near the Best Parks in Columbia, MD
From performance venues and sports facilities to playgrounds and walking paths, Columbia's best parks boast impressive year-round amenities. Whether someone wants to spend time with friends or just enjoy time out of their home, there are plenty of options. Living near these parks is an easy way to access the things to do in Columbia, including recreation, exercise, and entertainment of all sorts.
If you're looking for your Columbia dream home, contact The Bob & Ronna Group of Berkshire Hathaway HomeServices with Maryland Real Estate Advantage at (410) 465-4440 to get in touch with a Columbia real estate agent who can help find the perfect place for you.