5 Most Dog-Friendly Neighborhoods in Severna Park
Posted by Bob and Ronna Chew on Thursday, March 2, 2023 at 12:48:16 PM
By Bob and Ronna Chew / March 2, 2023
Comment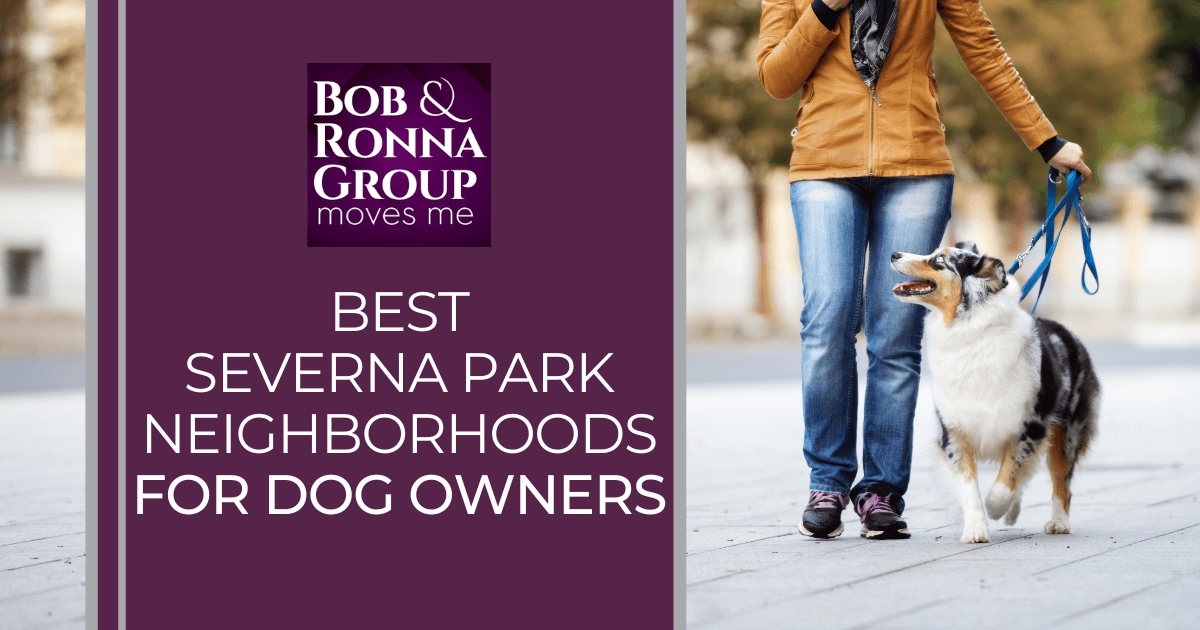 It's a beautiful home in a top-notch location, and it checks all of your boxes regarding amenities — but does it have your dog's approval? The Severna Park community is a great place to live with dogs, thanks to the area's rich natural resources and homes with spacious, fenced yards. The town sits on the banks of the Magothy River and Severn River, supporting numerous neighborhoods with private river amenities. Severna Park's most dog-friendly neighborhoods also have several highly-rated veterinarian offices, dog parks, pet supply stores, and dog-friendly restaurants.
Cypress Creek
Cypress Creek stands out as a particularly dog-friendly Severna Park neighborhood for its large homes, perfect for dogs to have their own space. Many houses in this neighborhood sit on several acres of land, giving dogs plenty of outdoor space right in their backyard.
Cypress Creek has a diverse range of housing options, so prospective buyers can find the home that best suits their needs. Most properties in Cypress Creek are sprawling single-family homes. The most desirable houses are situated directly on the water and include private boat docks, making it easy for you and your dog to load up in the boat at any time.
Cypress Creek Park, in the heart of the neighborhood, is a popular place for dogs and their owners to hang out and enjoy the fresh air and amenities. The park has a dedicated multi-purpose field, several ball fields, and tennis courts. There are also a few paved and unpaved trails for you and your (leashed) dog to explore.
Cypress Creek Amenities
The Pup Camp
Bayside Animal Medical Center
Severna Park Taphouse
Founders Tavern & Grill
Olde Severna Park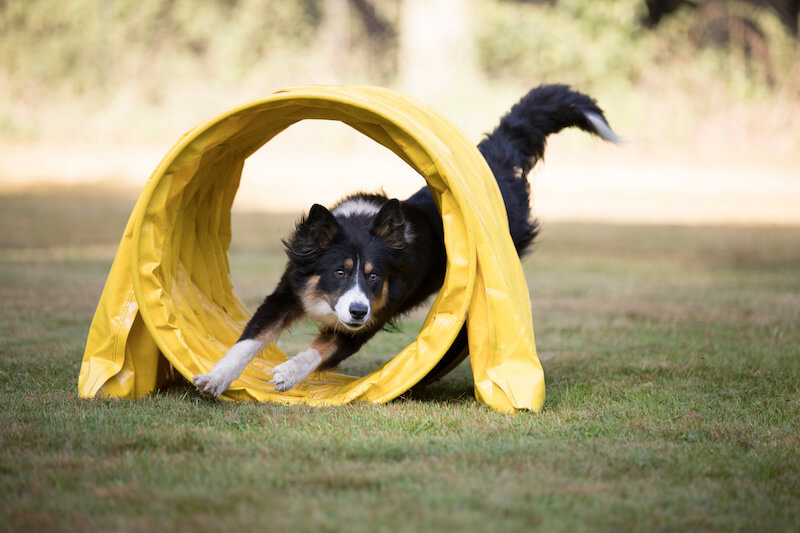 Just as the name implies, Olde Severna Park is one of the area's oldest neighborhoods, having been established in the early 1900s by a group of developers who envisioned a welcoming community along the Severn River. Today, over 100 homes, from centuries-old craftsman-style homes to new construction builds, make up the housing stock in Olde Severna Park.
Its location makes it ideal for dog owners who want to be active with their pups while staying close to numerous veterinarian offices and animal care facilities. Olde Severna Park is renowned for its easy access to the town's many shops and stores, which includes All For The Pet, a pet supply store just over a mile away. The store carries a range of pet supplies and offers dog bathing and grooming services.
Dogs can also exercise on the famous nearby Baltimore and Annapolis trail, which stretches 13.3 miles and spans from Olde Severna Park into the neighboring town of Glen Burnie.
Olde Severna Park Amenities
The Sudsy Puppy
Broadneck Park
The Pet Waggin' mobile dog grooming
Calling All Dogs in-home pet groomer
Ben Oaks on the Severn
Dogs need plenty of space to roam around, and there's no shortage at Ben Oaks on the Severn. This neighborhood has impressive waterfront homes in a secluded, tranquil space surrounded by the area's natural beauty. These beautiful homes are hot commodities within Anne Arundel County!
Ben Oaks on the Severn has an active homeowners association designed to make the community an excellent place for all residents and their pets. The Ben Oaks Homeowners Association supports residents having pups, provided they have a fenced-in place to play since they are not permitted to run free on properties without boundaries.
It won't be long before your dog barks at the mere mention of Brian Boro, a swanky Irish Pub that's a popular spot for dog owners due to the ample outdoor patio seating where dogs can sit alongside their humans. This pub is open for brunch and dinner all week for you to enjoy whenever you — or your pup — crave shepherd's pie. Just two miles away, Mutt + Joe is a one-of-a-kind dog wash that also serves delicious coffee drinks including drip coffee, lattes, hot tea, and blended ice coffee.
Ben Oaks on the Severn Amenities
Pour Dog House
The Pet Salon Inc.
Happy Trails Pet Resort
Mutt + Joe
Linstead on the Severn
Aquatic-loving dogs will be in their happy place at Linstead on the Severn. This is another community along the water that offers homes with stunning views and ample recreation opportunities on the Severn River. Linstead houses are surrounded by the Severn River, Sullivan Cove, and Yantz Creek. The community beach is the highlight of this neighborhood, and while dogs aren't permitted on the beach itself, they can enjoy boat outings onto the river, thanks to the boat ramps and watercraft-accessible areas.
As much as your dog will love running around your house and yard, they'll be even more excited about the amazing access to outdoor activities in Severna Park. Quail Run Dog Park, located less than 10 miles away, has an off-leash area for dogs to explore and play untethered. The park also has water bowls and doggie bags to make your and your dog's trip to the park as easy as possible. There are also numerous benches to sit on with other dog owners and watch the pups play.
Just a few miles from Linstead is the hub for Watermark Cruises in the city of Annapolis. The dog-friendly cruises take passengers on narrated tours along the Severn River to learn about its history and take in the breathtaking views from the water. Pups are welcome aboard the Annapolis Harbor & USNA Cruise and the Baltimore Harbor Cruise.
Linstead on the Severn Amenities
Bruster's Ice Cream
Kinder-Pup, Inc.
Paws and Possibilities
Downs Park Dog Beach
West Severna Park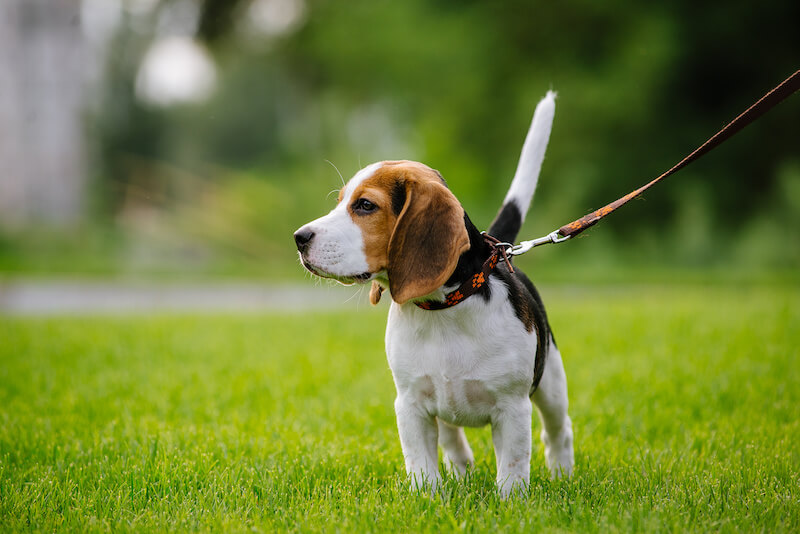 West Severna Park is well known in the community for having highly active residents who never pass up an opportunity to get together and socialize. From Oktoberfest bonfires and parties on the lake, West Severna Park is all about bringing people and their pets together.
The reasonably large community has over 200 homes within its border, and many are classified as waterfront homes due to their proximity to the river.
Life in West Severna Park is already incredibly convenient, with many amenities right outside your door, but throw in a local dog walking business, and your pup will be begging to call this neighborhood home. Tails on Trails is a dog walking business serving all of the pups in Anne Arundel County by taking them on adventures in the area's many parks, beaches, and trails. Trained professionals come pick your dog up at your home at any time, whether because you're working long days or need a break, while ensuring your dog has its needs taken care of.
West Severna Park Amenities
West Severna Park Beach
Several open fields
Park Tavern
Cafe Mezzanotte
Severna Park, Maryland, Welcomes Your Pup
It's safe to say that dogs in Anne Arundel County have it pretty good. No matter which Severna Park neighborhood you choose, you can rest assured that the area's natural elements, including parks, trails, beaches, dog-friendly hangouts, and proximity to everything your pup could need make this an excellent community for dog owners.
If you're looking for your Severna Park dream home, contact The Bob & Ronna Group of Berkshire Hathaway HomeServices with Maryland Real Estate Advantage at (410) 465-4440 to get in touch with a Severna Park real estate agent who can help find the perfect place for you.