8 Most Dog-Friendly Neighborhoods in Ellicott City: Find a Dog-Friendly Home
Posted by Bob and Ronna Chew on Tuesday, January 17, 2023 at 11:18:26 AM
By Bob and Ronna Chew / January 17, 2023
Comment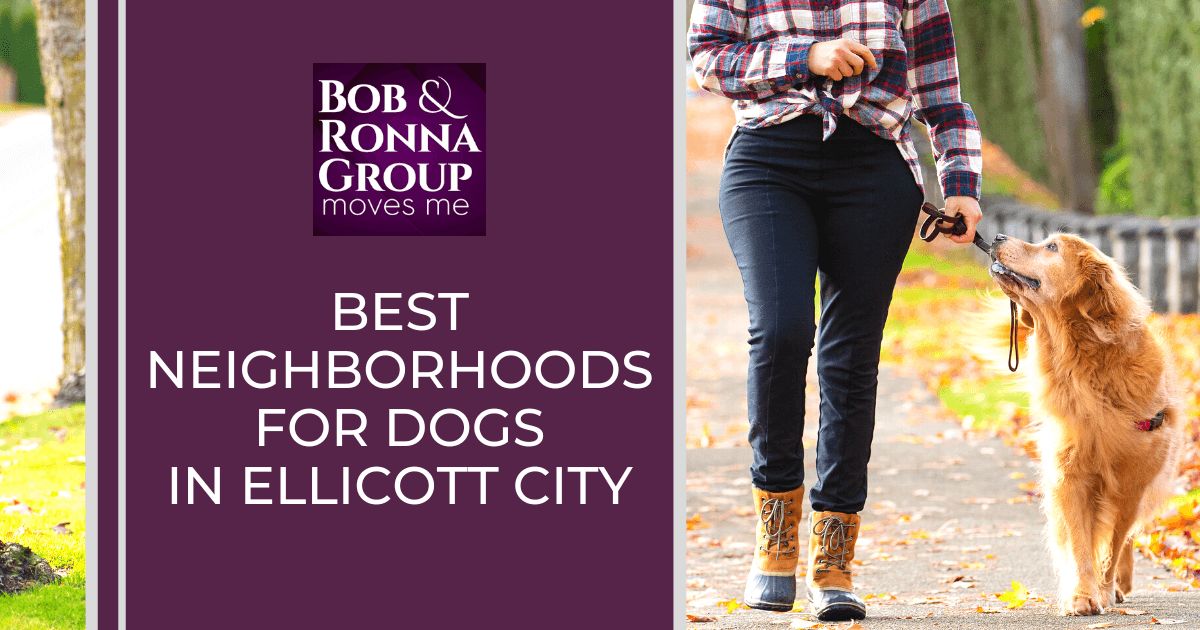 Are you a dog owner buying a home in Ellicott City? If so, you and your pet will both be excited to know that many of the best neighborhoods in Ellicott City are perfect for dogs! These communities boast some of the most popular home amenities for dog owners, including spacious yards, nearby walking trails, and numerous dog parks to choose from. So grab the leash and read on as we walk through eight of the best options.
Worthington
Just a few minutes from downtown, Worthington is a primarily residential community that sits near Ellicott City's southeastern edge. Dogs and their owners will love the green spaces of Worthington Park, particularly the local favorite Worthington Off Leash Dog Park, which lets pups play, meet other dogs, and get out some of their energy. Meanwhile, humans can relax with a drink and some great food close to home at spots like HoCo Brew Hive and Bella Mia Pizzeria. Commuters are also close to Maryland State Route 100, helping them get home quicker to their pups from jobs around the D.C. and Baltimore region.
Homes in Worthington are exclusively single-family detached houses on larger lots, perfect for a game of fetch. They're constructed in a mix of ranch, split-level, and Colonial styles, mostly built from the 1950s through the 1990s. However, many have been extensively updated or renovated in the years since. Most streets have sidewalks, making taking the dog for a walk easy no matter the time of day or weather. Older or more modestly sized properties can be found from around half a million, while newer, larger homes list from the $800s.
Worthington Amenities
Worthington Off Leash Dog Park
Worthington Elementary School
Convenient to State Routes 100, 103
Montgomery Station shopping center
Crestwood
Crestwood lies along Ellicott City's southern border with Elkridge, near Bonnie Branch Road. These quiet, tree-lined streets are ideal for pet owners who enjoy peaceful hours outside with their dogs, often in large yards typical of the neighborhood's homes. Nearby Rockburn Branch Park also offers plenty of green space, walking trails, sports facilities, and picnic areas for two- and four-legged residents to take advantage of. Would-be owners are also just minutes from Patapsco Valley State Park, which offers extensive trails through some of the region's most unspoiled wilderness. With so many choices for walks, pups will never know what gorgeous, serene spot they'll be heading to next.
Like other nearby parts of Ellicott City and Elkridge, Crestwood consists entirely of single-family detached homes. These properties' ages range from post-World War II to newly completed. They range from as cozy as 1,200 square feet of living space to as spacious as 6,500. Properties start just north of $500,000 and are available throughout the high six figures. The neighborhood's share of Ellicott City luxury homes can even top $1 million in some cases.
Crestwood Amenities
Close to Rockburn Branch Park, Patapsco Valley State Park
Convenient to State Routes 100, 103
Ilchester Elementary School
Bonnie Branch Middle School
Font Hill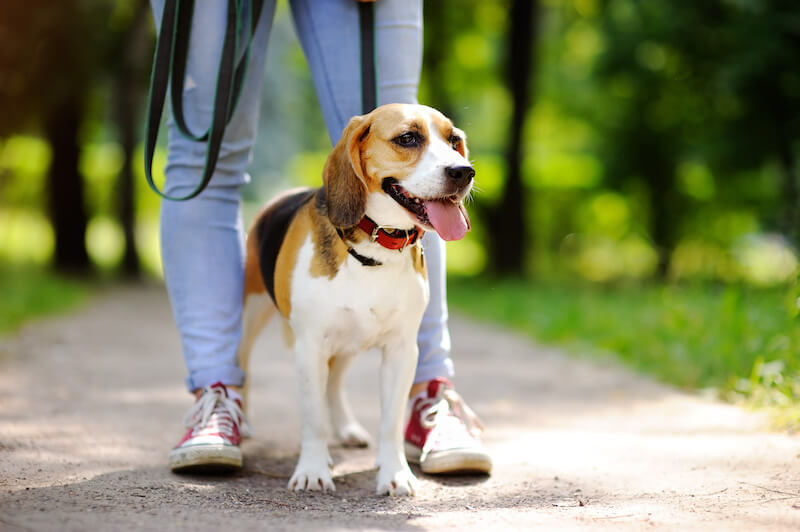 The community currently known as Font Hill was once a 285-acre historic plantation, existing in private hands from the 1700s through the 1950s. Development first began in the post-war building boom and continued through the mid-1990s. Today, the neighborhood is east of Centennial Lane and south of Frederick Road. Residents can easily access everything they need at the nearby Enchanted Forest shopping center, including a grocery store, everyday errand spots, and a Petco for our four-legged friends.
Meantime, both dogs and their owners alike will enjoy the pup-friendly environment of the White Oak Tavern, which allows dogs in certain areas and provides them with water bowls. Font Hill Wetlands Park is also a valuable part of the neighborhood, with dogs allowed on the park's numerous peaceful walking trails. All of this lies along US Route 40/the Baltimore National Pike, allowing a quick commute into downtown Ellicott City or city of Baltimore.
Font Hill housing provides would-be buyers with a mix of single-family detached homes, with styles including ranches, Cape Cods, Colonials, and more. They typically include three or four bedrooms, spread over 2,000–3,200 square feet of living space on lots of about a half-acre or more, providing plenty of room for pups to run and play. Homes in Font Hill start in the mid-$500s, reaching into the $800s for the largest and newest properties.
Font Hill Amenities
Font Hill Wetland Park
Convenient to US Route 40/Baltimore National Pike
Enchanted Forest Shopping Center
Howard County Library System, Miller Branch
Centennial Lane Elementary School
Brampton Hills
Brampton Hills is located between Maryland State Routes 100 and 103, just south of the Long Gate Shopping Center. This popular shopping area includes a variety of conveniently located national chain stores and restaurants just minutes from home.
Brampton Hills residents enjoy easy access to some of Ellicott City's best parks, including the beautiful and sprawling Meadowbrook Park, an excellent place for a stroll with the pup, a picnic, or a game on one of the park's numerous sports fields. Worthington Off Leash Dog Park is also a short walk or drive from Brampton Hills, another piece of pet-friendly infrastructure in this quiet residential community. Streets generally include sidewalks, winding roads, and traffic-calming features like roundabouts that help make it safer for kids, dogs, and every other resident to get around on foot.
Would-be homeowners in Brampton Hills have their choice of traditional single-family detached houses and more affordable, low-maintenance townhome communities. The former start in the high $300,000s but can eclipse $800,000 for the largest, luxury homes with features like in-ground pools. Townhomes can be found as low as the $200s, reaching nearly $600,000 at the top end. Both generally include three to four bedrooms and one-and-a-half to three-and-a-half bathrooms, though square footage varies widely from less than 1,200 to more than 3,000.
Brampton Hills Amenities
Meadowbrook Park and Athletic Complex
Long Gate Shopping Center
Ellicott Mills Middle School
Dorsey's Search
Dorsey's Search also traces its roots back to early Maryland landowners who operated plantations on the site. The modern area is technically one of the "villages" that make up Columbia, which borders Ellicott City. This planning provides residents with access to amenities like the Dorsey's Search Village Center, which includes a grocery store, community center, restaurants like Leelynn's Dining Room and Lounge and Yama Sushi (dog-friendly), and other local businesses.
The community is also close to Centennial Park, a gorgeous green space featuring a 54-acre lake, walking trails, natural areas, sports facilities, and much more for residents and their pups to explore together. In addition, Columbia Pike/US Route 29 runs along the neighborhood's eastern edge, a direct route into Washington and towns along the way like White Oak, Silver Spring, and Burtonsville.
Dorsey's Search offers a variety of townhome and attached property options, supplemented by some single-family detached houses. Townhouse properties are typically compact two- or three-bedroom units, starting in the mid-$200s and reaching close to half a million. These denser, walkable developments are great for getting around on foot for walks and keeping essential amenities close to home. Detached homes in Dorsey's Search can stretch over 3,000 square feet, with four-plus bedrooms selling from $700,000.
Dorsey's Search Amenities
Dorsey's Search Village Center
Community center
Centennial Park
Fairway Hills Golf Club
Market Square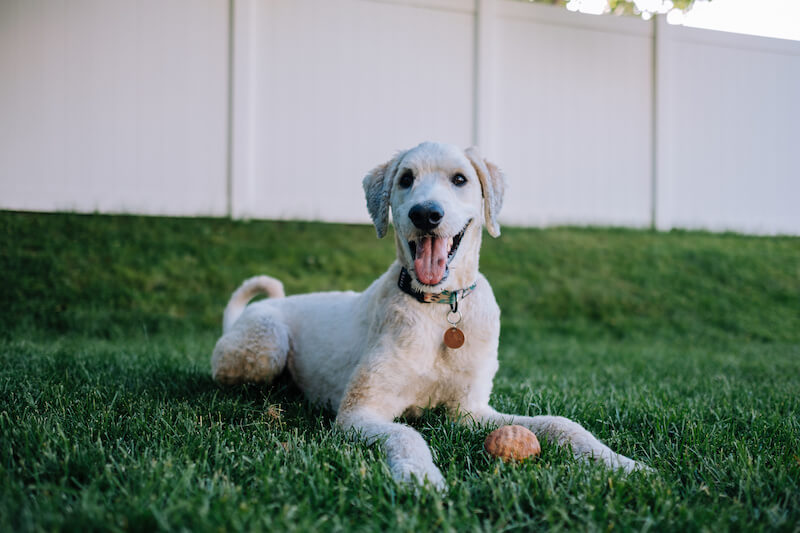 Located along the northwestern border of Ellicott City, Market Square is a small, entirely residential community. It's split into North and South subdivisions on opposite sides of Old Frederick Road. Dog owners will love that fenced-in yards are standard throughout the community, providing plenty of play space for dogs.
Those who want to get out with their pups will find Patapsco Valley State Park's Davis area and Howard County Conservancy's Mt. Pleasant green space just down the road. There, they'll find five miles of trails spread over more than 230 acres of rolling hills and varied habitats. Nearly 150 species of wildlife call the area home, not including leashed dogs, which are welcome in the park. Owners also enjoy easy access to I-70 and US Highway 29, making commutes and other regional drives a breeze.
While Market Square includes fewer homes than many other top dog-friendly neighborhoods, it remains highly sought after by buyers. These Colonial-style single-family homes typically have four bedrooms and two-and-a-half or three baths spread over 2,600-3,300 square feet. Most sell in the $600,000s. Nearby communities also offer townhomes in the $300,000-$600,000 range.
Market Square Amenities
Convenient to Interstate 70, US Route 29
Howard County Conservancy's Mt. Pleasant park
Waverly Woods Golf Club
Waverly Elementary School
Ellicott Meadows
Dog owners with a bit more gray around their whiskers may find the home of their dreams in Ellicott Meadows, an Ellicott City community for those aged 55 or older - or "55 and better," as the developers say! Like many master-planned communities, residents can enjoy a wide variety of on-site amenities, from the luxurious community clubhouse (complete with a fitness room, library, and meeting room) to a pool, sports facilities, and walking trails for strolls with the pup. Meanwhile, the Turf Valley Towne Square shopping center is located just outside the neighborhood, providing nearby grocery shopping and diverse restaurants like Grille 620 and Mad Chef Kitchen and Bar, the latter of which is notably dog-friendly.
The Ellicott Meadows development comprises a mix of larger townhouse properties and even more spacious detached homes ranging from the $600s to $800,000. Properties typically have three to six bedrooms and a similar number of bathrooms. Reasonable HOA fees cover the various community amenities mentioned above and chores like landscaping and snow shoveling.
Ellicott Meadows Amenities
Community clubhouse
Swimming pool
Tennis/Pickleball courts
Community events, organizations, and clubs
Convenient to US Route 40, Interstate 70
Valley Mede
Our final top Ellicott City neighborhood for dog owners is Valley Mede. It consists of the area between Interstate 70, US Route 40, US Route 29, and Bethany Lane. This makes it an ideal spot for would-be buyers who are frequently on the go. US Route 40/Baltimore National Pike is also home to numerous dog-friendly restaurants like Mission BBQ, allowing four-legged guests to join their owners for a night out. This area is also home to various convenient shopping, from local businesses to popular big-box stores. In addition, owners are just a few minutes from Ellicott City's historic downtown, a lovely spot for pets and their owners.
Despite the proximity to many main roads, the interior of Valley Mede remains quiet and residential. Single-family detached houses dominate the neighborhood with a mix of ranch, split-level, and Colonial-style properties of three to five bedrooms. On the low end, less recently updated homes for sale in Valley Mede can be found in the mid-$400s. However, Valley Mede's largest and newest properties stretch well into the high six figures, topping out close to $1 million dollars for new construction luxury homes.
Valley Mede Amenities
Convenient to I-70, US Routes 29 and 40
Cypressmede Park
St John's Lane Elementary School
North St. John's Swim and Tennis Club
Dogs and Their Owners Can Find Their Fur-ever Homes in Ellicott City, MD
There's so much to love about living in or moving to Ellicott City, whether would-be residents walk on two legs or four. Each of these charming neighborhoods offers a combination of human- and dog-friendly amenities, from parks to restaurants and more. Many offer large, fenced yards that allow all family members—pets included—to enjoy the gorgeous Maryland scenery. Owners will be paws-itively thrilled by their new homes!
If you're looking for your Ellicott City dream home, contact The Bob & Ronna Group of Berkshire Hathaway HomeServices with Maryland Real Estate Advantage at (410) 465-4440 to get in touch with an Ellicott City real estate agent who can help find the perfect place for you.