5 Best Annapolis Neighborhoods For Dog Owners: Moving With a Dog Made Easy
Posted by Bob and Ronna Chew on Monday, November 28, 2022 at 2:41:19 PM
By Bob and Ronna Chew / November 28, 2022
Comment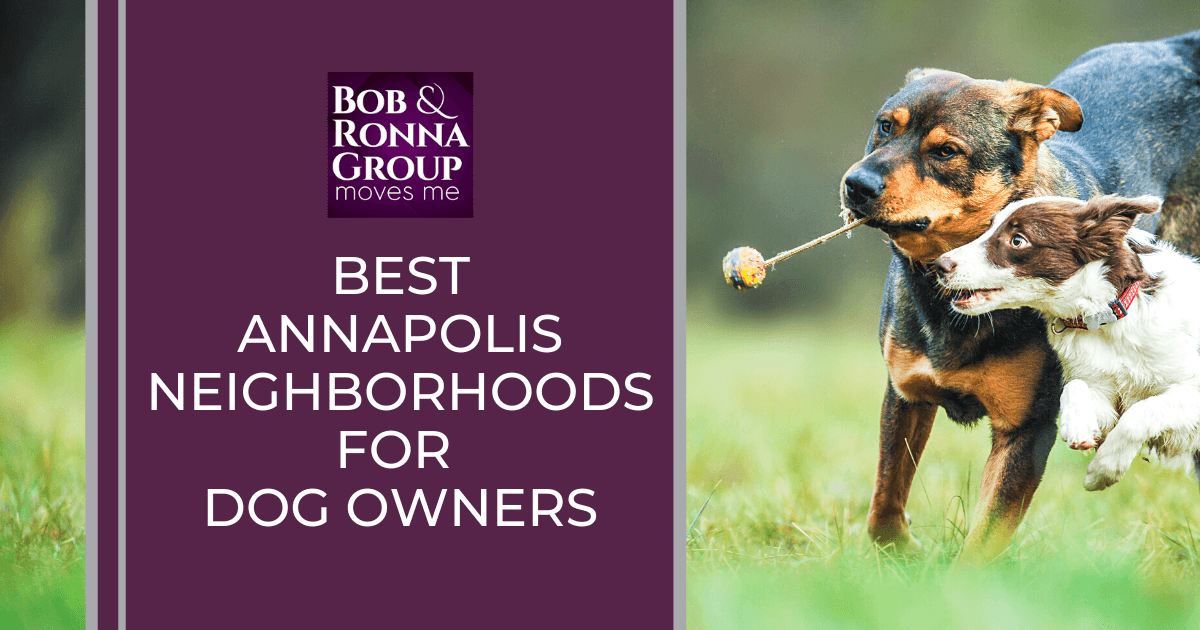 The city of Annapolis, Maryland, has so much to offer would-be homebuyers. From impressive properties and a walkable downtown to the facilities of the US Naval Academy and incredible waterfront access and views, the benefits aren't limited to humans—our dogs will also find a lot to love about Annapolis! But what exactly makes a community great for dogs? Here are the five best neighborhoods in Annapolis for dog owners.
Eastport
Located just across Annapolis harbor from downtown and the Naval Academy, Eastport has its roots in the city's boat-building and fishing industries. This waterfront character continues to define the community, surrounded by water on three sides, making it an ideal area for dog walking with a view.
Eastport's many parks and green spaces are also great for dog owners, including Horn Point Park and Turner Park. The community is also home to several restaurants that welcome dogs and showcase the region's iconic seafood, like Boatyard Bar and Grill and Davis' Pub. With the community's compact layout, all these amenities are within easy walking distance for residents and their dogs.
Homes in Eastport consist of single-family detached homes and townhomes, supplemented by condos. This latter group provides the most affordable options, from the mid-$200,000s to the mid-$400,000s.
Houses start at the top end of this range but can easily reach $4 million for waterfront properties, new construction builds, or luxury homes. Additionally, most single-family properties and some townhomes include yards or private outdoor spaces for pets.
Eastport Amenities
Close to downtown Annapolis/Naval Academy
Numerous parks and green spaces
Annapolis Maritime Museum and Park
Local restaurant scene
Hillsmere Shores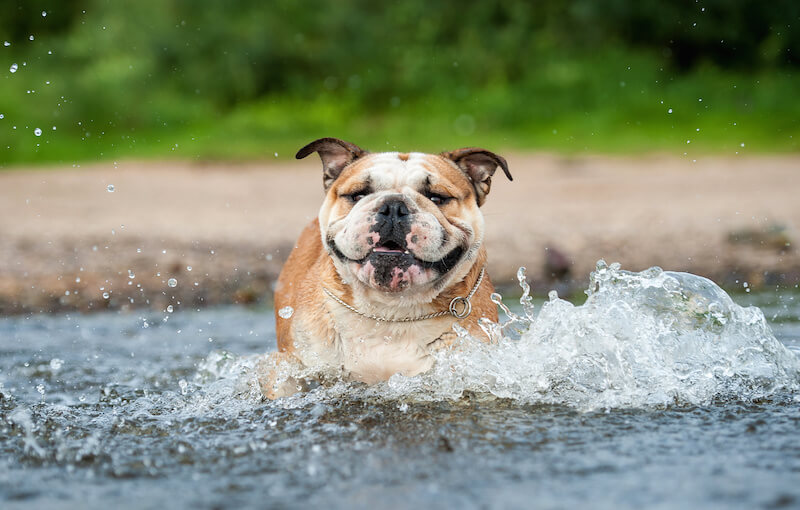 A few miles south of the city center, Hillsmere Shores is one of the best neighborhoods in Annapolis and provides a quiet, green community friendly to dog owners. Roughly 1,200 homes make up this neighborhood developed in the 1950s. Residents can enjoy a private beach, marina, and amenities like playgrounds and green space. Hillsmere Shores is also convenient for everyday shopping and local restaurants along Bay Ridge Road.
But Hillsmere Shores' top attraction is the adjacent Quiet Waters Park, one of the best parks in Annapolis. This 340-acre county-run facility is the perfect green space for residents and their dogs. Not only does it include a dog park, but a dog beach on the South River as well. Owners and their dogs can also enjoy the park's trails or have a relaxing lunch outdoors at the picnic areas.
Hillsmere Shores includes a mix of single-story and split-level homes, usually with three to five bedrooms and 1,500-2,500 square feet of living space, starting in the high-$300s and reaching into the $700s. Most are built on lots of a quarter-acre to a half-acre, providing plenty of outdoor space for dogs and other pets. While an HOA governs the neighborhood, no rules restrict well-behaved dogs.
Hillsmere Shores Amenities
Private neighborhood beach
Private marina
Quiet Waters Dog Park/Dog Beach
Anne Arundel County Public Library - Eastport-Annapolis Neck
Hillsmere Elementary School
The Key School
Arnold
Arnold is between the Severn and Magothy Rivers, north of US Route 50. The community's location makes it one of the most convenient neighborhoods for getting around, whether residents head to downtown Annapolis, Baltimore, or even the Eastern Shore via the Bay Bridge.
Nearby, the popular Sandy Point State Park provides one of the area's best places for dogs to enjoy the water during the off-season, October through April. Year-round, Broadneck Park offers a dog park and trails for owners and pets to get some fresh air and exercise.
While Arnold is primarily residential, there are some longtime favorite restaurants, like The Point Crab House and Grill. The neighborhood is also home to Anne Arundel Community College.
Active dogs will love that many homes in Arnold include a half-acre to an acre of space. Even most of Arnold's condos and townhome communities are close to local parks or neighborhood green spaces. Properties range from modest one- or two-bedroom condos in the $200s to sprawling estates of up to 4,000 square feet of living space, selling for close to $1 million. Many of these luxurious homes include water views or private docks.
Arnold Amenities
Water views/private access
Broadneck Park, Arnold Park, and numerous community parks
Anne Arundel Community College
Bay Hills Golf Club
Selby-On-The-Bay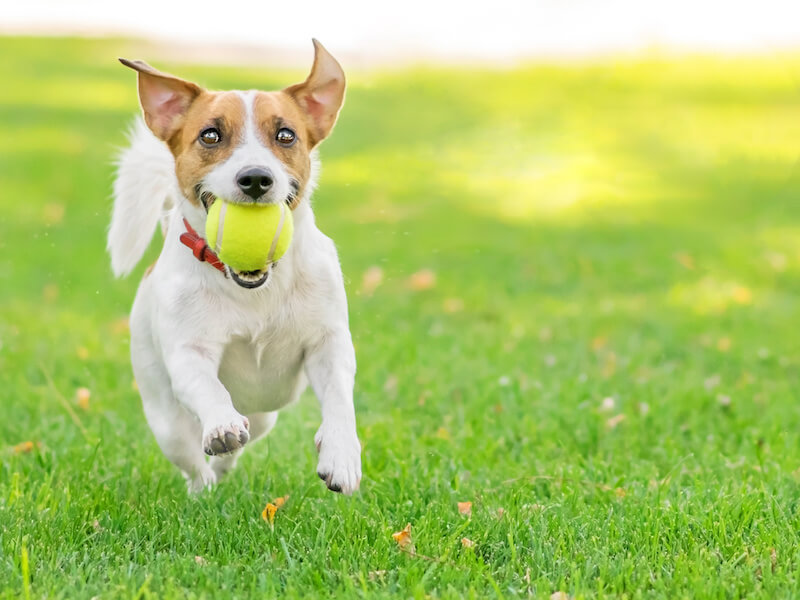 Another gorgeous waterfront neighborhood, Selby-On-The-Bay is set on the South River, near the Edgewater community. While the area enjoys many benefits of an HOA, it's a special tax district that provides services while allowing homeowners more freedom over their property. These quiet streets are primarily residential but just minutes away from everyday shopping and services.
Selby residents are lucky to have two beautiful parks that welcome dogs: South River Farms and Loch Haven. South River Farms Park offers water views and miles of Annapolis walking trails, while Loch Haven Park includes a dedicated dog park for off-leash fun, trails, and sports facilities. There are also numerous marinas for boaters and a community clubhouse available for rent near the local beach.
Homes for sale in Selby-On-The-Bay range in price from the mid-$300s to the mid-$400s for modestly sized three-bedroom properties. Larger and newer homes list through the high six figures, with the most updated homes selling for around $1.25 million. Most include plenty of space for humans and dogs to spread out, with lots reaching a third of an acre or more.
Selby-On-The-Bay Amenities
Community center/clubhouse
Numerous docks/marinas
South River Farms Park
Loch Haven Park
The Summit School
Lake Shore
Those looking for a more rural, woodsier community in the Annapolis area that's perfect for pets and people alike should check out Lake Shore. Less than 15 miles from Annapolis, it can feel a world away from the busy city. Dog owners and pets will love a walk and game of fetch at Downs Park, with green space and trails overlooking the Chesapeake Bay. Beachwood Park also offers outdoor space and has several small beaches. Afterward, enjoy a pet-friendly meal at restaurants like Mutiny Scratch Kitchen & Fresh Bar and The Rumor Reel.
As one of the northernmost communities in the Annapolis area, Lake Shore is also the most convenient for those heading to Baltimore/Washington International Thurgood Marshall Airport or the city of Baltimore. Most Lake Shore homes are single-family and start in the low $400s but can list throughout the high six figures. Luxury homes in the area can sell for up to $2 million, often for waterfront homes with ample living space and high-end finishes.
Lake Shore Amenities
Extensive Magothy River waterfront
Downs Park
Beachwood Park
Lake Shore Athletic Complex
Magothy Beach Plaza
Dogs Are Welcome in Annapolis
By now, it should be clear: these great neighborhoods offer plentiful parks and walking space, excellent water access, and fantastic dog-friendly spots in Annapolis. Dog owners moving to the area should check out these top neighborhoods and will likely find many happy years of fetch and belly scratches ahead.
If you're looking for your Annapolis dream home, contact The Bob & Ronna Group of Berkshire Hathaway HomeServices with Maryland Real Estate Advantage at (410) 465-4440 to get in touch with an Annapolis real estate agent who can help find the perfect place for you.