Find Your Cape Cod House in These 4 Annapolis Neighborhoods
Posted by Bob and Ronna Chew on Thursday, February 17, 2022 at 11:34 AM
By Bob and Ronna Chew / February 17, 2022
Comment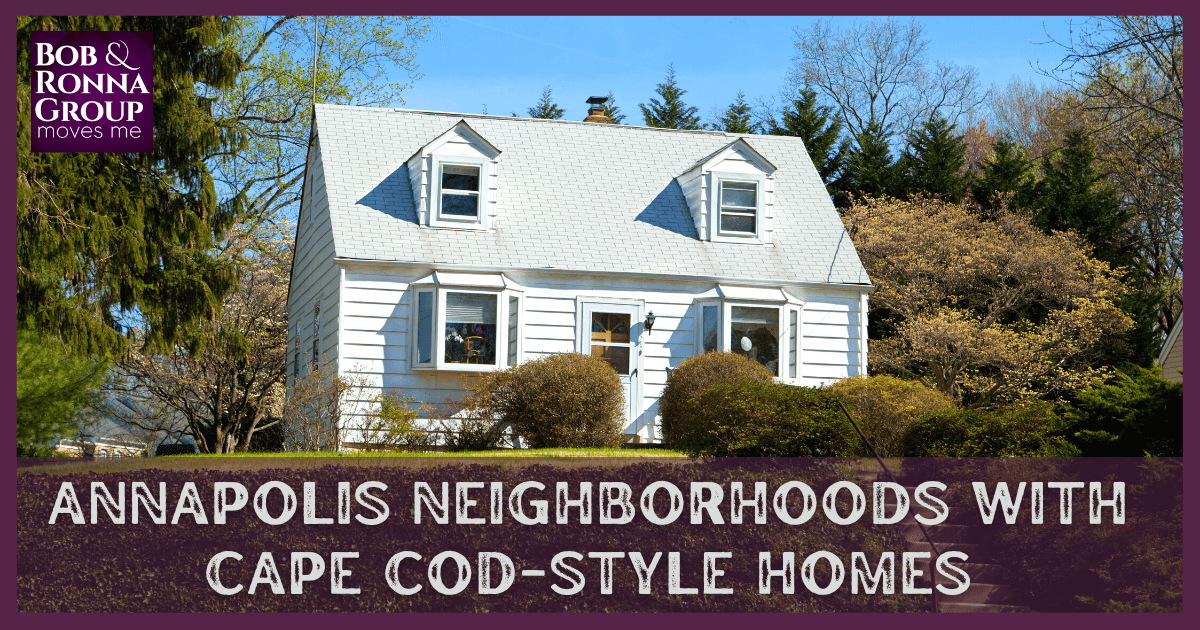 Annapolis, the capital of Maryland, is approximately equidistant from the city of Baltimore, situated to its north, and Washington, D.C. to the east. With slightly more than 40,000 residents, Annapolis contains distinct neighborhoods, abundant city parks and recreational facilities, and a wealth of history.
Annapolis' proximity to major population centers and transportation hubs is an advantage, and the lure of the Chesapeake Bay and the nearby Atlantic Ocean cannot be overstated. Its neighborhoods offer a wide variety of unique lifestyle options.
Cape Cod-style homes are cozy and well-suited to the ambiance of this historic city. The architectural style dates to the 1700s and is characterized by steeply pitched roofs, shingle siding, dormers, often a central chimney, and a pilastered entry. Cape Cod architecture is known for its cozy appeal. Homes often have a pleasing, symmetrical facade and present a welcoming appearance.
If your preference is for a Cape Cod-style home in Annapolis, keep reading to discover some of the best neighborhoods to consider.
Eastport
Sometimes known as the "other side" of Annapolis, Eastport is where many locals go to have fun, dine at the many eateries that comprise Restaurant Row, rent a canoe or kayak to get close to the water, or explore the city's heritage at the Annapolis Maritime Museum. Take in beautiful views of the city and the Naval Academy from this iconic district.
A mix of mid-size housing is available in Eastport, typically single-family homes or attached dwellings, including condos and townhomes, with a median price of $725,000. Some new construction homes are available, and some properties dating to the late 1800s are fine examples of the Cape Cod style.
Eastport offers a slower-paced, laid-back lifestyle that encourages walking, bicycling, and simply spending time enjoying the beauty of the surroundings. Residents are still only minutes from the beating heart of the city, along with its beaches, freeways, local businesses, and shopping areas.
Amberley
Cited by Baltimore magazine as one of the most desirable communities in Maryland, Amberly boasts tall shade trees as well as peaceful vistas of the Whitehall and Ridout creeks that surround it. Easily accessible via the Bay Bridge across the Chesapeake, this neighborhood is home to 182 private properties carved from a family farm in 1949. A decade later, management was turned over to a community foundation, which is still present.
Amberly's early population consisted of summer residents and naval families. Today, it's a diverse community that has preserved its pristine beauty and water views with parks, nature trails, picnic areas, and wooded waterfront. It boasts waterfowl and wildlife, three community piers, a calendar of community events, and homes in various architectural styles.
Colony Hills
A compact neighborhood of competitively priced homes, Colony Hills is the perfect place to begin a search for a cozy Cape Cod home. This well-established community boasts single-family homes featuring three and four bedrooms and one to three baths. The majority of homes in the area were constructed between 1940 and 1974 and have been well-maintained, retaining their original charm. They can be highly sought-after because of their period details and innate appeal as traditional housing.
Colony Hills also has numerous townhomes and condominiums available for rent or purchase. The median home price in this area is $380,000, with listings typically ranging from just under $400,000 to $600,000. Some townhomes and condo complexes in this area, particularly newer construction, will feature swimming pools or other amenities. However, the majority of housing still consists of single-family homes on mid-sized city lots.
Although it is not a waterside community, Colony Hills is within walking distance of Truxton Park and the Truxton Park boat ramps.
Hillsmere Estates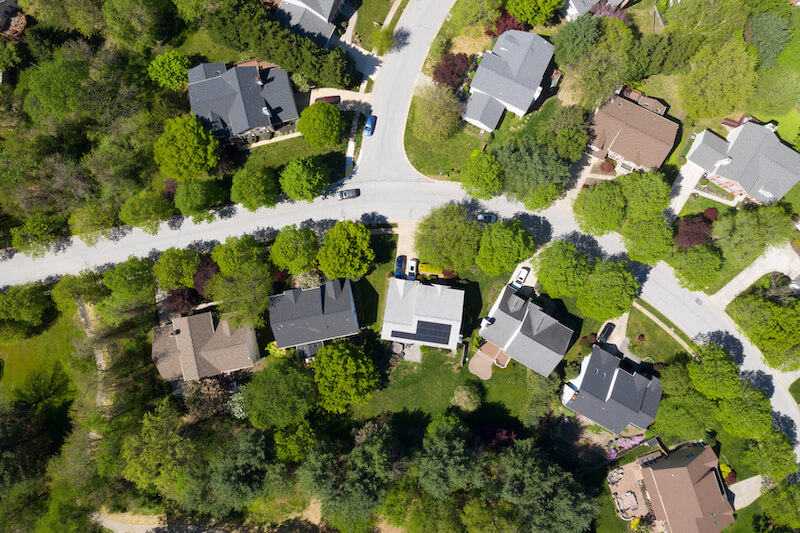 Stretching along Quiet Waters Park and bounded on its larger end by the waters of the South River, Hillsmere Estates is a community that features newly built homes in historical styles and older homes with either tree lots or water views. The walkable neighborhood is adjacent to Duvall Creek, and residents can take advantage of nearby beaches. However, residents are still close to Annapolis's major shopping, business, and entertainment districts and the bounty of the Chesapeake Bay for fishing, boating, dining, sightseeing, and visiting historical sights.
Homes in Hillsmere Estates vary significantly in size and style, but the median listing price is $700,000. This area is a desirable location with various architectural styles and sizes available.
The Promise of Living in Annapolis
Charming Cape Cod-style homes are in the city of Annapolis, along with a wide variety of substantial two-story Georgian homes, traditional English-style cottages, and other styles popular throughout the original colonies and New England. Nestled along the eastern shore of the Chesapeake, Annapolis is home to the U.S. Naval Academy. Annapolis is a popular year-round tourist destination and a fishing, crabbing, and yachting center. The local calendar contains special events and seasonal celebrations throughout the year. Living in Annapolis provides a year-round array of delightful options.