Cost of Living in Baltimore County: How Much Does It Cost to Live in Baltimore County?
Posted by Bob and Ronna Chew on Wednesday, July 19, 2023 at 12:42:58 PM
By Bob and Ronna Chew / July 19, 2023
Comment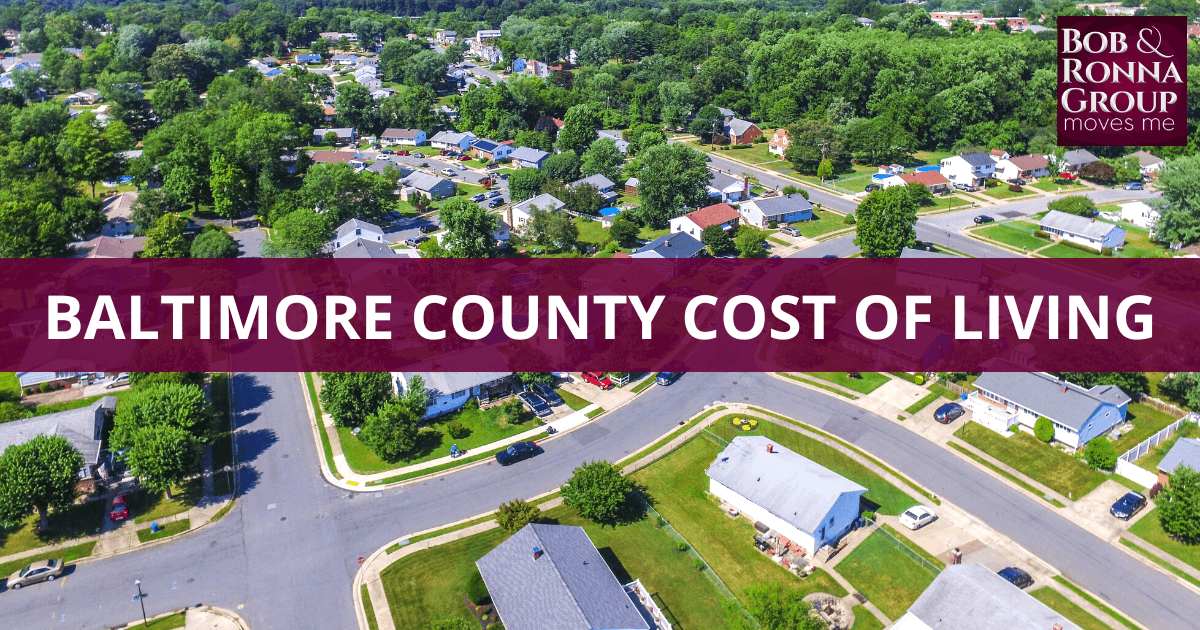 Baltimore County offers a unique blend of historic charm and modern convenience, attracting residents from within the state and beyond. As the demand for housing continues to grow, exploring the cost of living in this captivating county becomes essential. Here are the financial aspects to consider when living in Baltimore County, whether you're a prospective homebuyer, renter, or simply curious about the real estate market.
Baltimore County Housing Costs
Baltimore County offers a diverse mix of housing choices. Single-family detached homes are the most common, with the remainder split between semi-attached townhouses, condos, and other multi-unit properties. The latter two categories are more common in the inner parts of the county, particularly within or close to the Baltimore Beltway/I-695. More rural parts in the north, mainly those close to the Pennsylvania border, almost universally offer detached properties instead, including many with large, multi-acre lots. Overall, prices are about average for the state, ranking higher than the city of Baltimore and lower than Howard County and Anne Arundel County.
Median Home Price
Countywide, homes for sale in Baltimore County list in the low- to mid-$300s, representing an increase from when most were $300,000 or less. However, prices can vary widely depending on the style of the home and location within the county. For example, modestly sized condos near Baltimore can start under $100,000, reaching roughly half a million on the high end. On the other hand, detached homes in more rural communities like Owings Mills, Cockeysville, Reisterstown, and other high-end suburbs can sell in the $1.5 million to $2 million range, while modest cottage-style single-family properties can list for as low as the mid-$100s.
Median Rent
Renters have plenty of options throughout Baltimore County. Median apartment rents are around $1,200 per month, with three-quarters of properties renting between $1,000 and $1,500 monthly. Studios and two-bedrooms form the respective bottom and top of that price range. Even three- and four-bedroom units are often available in the low $2,000s. However, the large size and diverse places to call home within the county mean both budget-friendly and luxury rental units can be found, covering everything from modern apartments to detached homes. Baltimore County rents are lower than statewide averages for Maryland, though in line with or slightly above median rents nationwide.
Utilities
Keeping the lights on and the water running are necessary expenses that can sometimes be overlooked when calculating the cost of a move. More than half of homes and apartments in Baltimore County heat their residences with natural gas, while electric heating, oil, and kerosene/propane heating make up the rest. While the city primarily takes care of water treatment and service responsibilities, county utility crews handle fire hydrant use permits and water-related repairs.
Cable and internet utility access varies depending on the location of homes within the county. Total utility costs in Baltimore County are slightly higher than the national average, though broadly in line with prices for Maryland overall.
Home insurance costs will naturally vary due to the home's value and other factors. However, rates are generally similar throughout the county to the statewide average and typically lower than in Baltimore.
Baltimore County Food Prices
Maryland may be best known for its delicious Chesapeake Bay seafood, and Baltimore County also enjoys its fair share. But it's just one small part of the county's diverse food scene, whether residents are dining out at dozens of top restaurants or cooking a tasty meal in their home kitchen.
In addition to the bounty of the Bay, the more rural parts of Baltimore County are peppered with small and large farms producing everything from fresh vegetables to organic milk, cheese, and other prepared items. Still, residents who prefer a traditional supermarket will also have plenty of convenient options close to home.
Groceries
Residents purchasing food at Baltimore County supermarkets will find prices similar to grocery stores elsewhere in the nation and within Maryland. Food costs range from around $4,000 annually for one adult with no children to more than $14,000 a year for two-adult homes with three kids. Despite the somewhat rural nature of some parts of the county, most homes are within a few minutes' drive from the supermarket.
Restaurants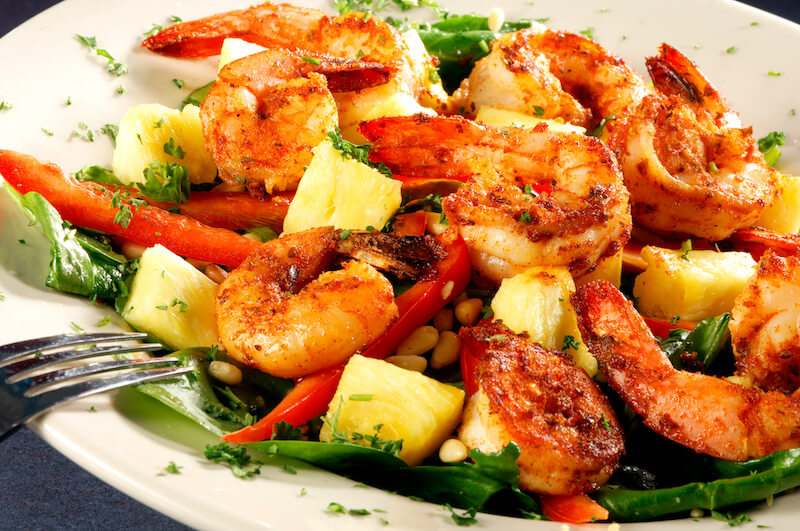 Residents dining out in Baltimore County have options as diverse as the county itself regarding the type of food, price, and other factors. Options include nearly every popular chain restaurant in the Mid-Atlantic region, most commonly found in the commercial districts close to major roads. However, the county's large size means plenty of lesser-known but equally delicious local spots await new residents to discover.
The proximity to Baltimore City also puts a huge selection of restaurants at owners' fingertips, including iconic spots like Chaps Pit Beef and Faidley's Seafood, along with a constantly evolving selection of new and innovative eateries. Overall, prices for dining out are comparable with other parts of the region.
Baltimore County Transportation Costs
Getting around in Baltimore County is mainly done via cars and other private vehicles. About two-thirds of county residents drive to work and for most other trips, with less than 5% taking transit, walking, or biking. Doing so is relatively easy, thanks to the county's extensive network of interstates, state highways, and other major roads. These include the Baltimore Beltway/Interstate 695, which circles the city, connecting to north-south highways like Interstate 83, Interstate 95, and Interstate 795. East-west travel throughout Baltimore County is mainly done via state or county highways like Route 128, Route 137/138, and Route 145.
Maryland's MTA transportation agency offers several bus routes throughout the county and light rail service as far as Owings Mills and Hunt Valley. One-way tickets cost $2, though various weekly and monthly passes provide discounts for frequent riders. Seniors, those with disabilities, or residents of certain rural areas can also take advantage of Baltimore County's CountyRide door-to-door paratransit service for $3 to $6 one way.
Residents spend about $5,500 per year getting around, with families generally spending $10,000 to $15,000 annually. Overall, transportation costs in Baltimore County are notably higher than the nation, though slightly lower than the average for Maryland.
Healthcare Costs in Baltimore County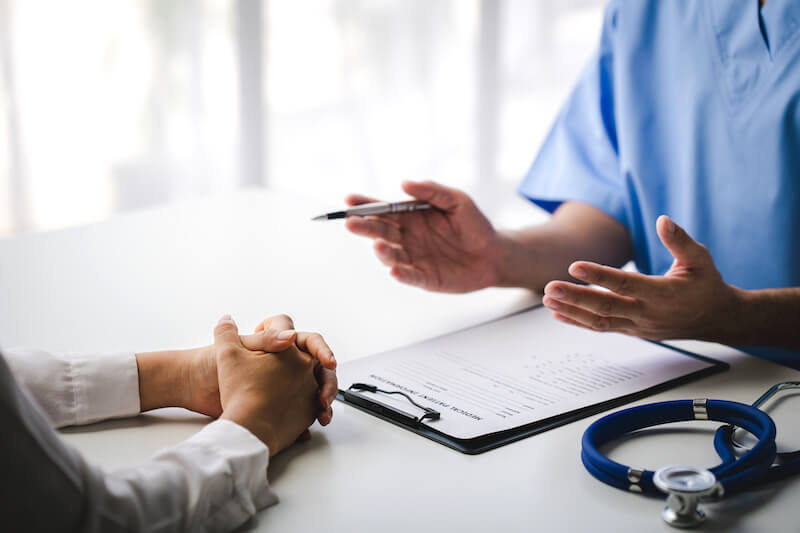 One area where Baltimore County truly shines is healthcare. County residents pay substantially less than the nationwide average, roughly in line with the state's overall low healthcare costs. Many adults typically spend just over $3,000 annually for healthcare and insurance and typically less than $10,000 annually for families.
Not only is care generally affordable, but it's also notably high quality. Many options are located in near Towson, including the Greater Baltimore Medical Center and the University of Maryland St. Joseph Medical Center, while other parts of the county enjoy access to MedStar Franklin Square Medical Center. Additionally, the world-class care of the Johns Hopkins medical system is close by in Baltimore and other parts of the area.
Private dental options are readily available throughout the county, while certain residents are also eligible for county-organized dental services. Those who need to care for their pets will also find local veterinarians charge average to slightly below-average fees for standard procedures.
Baltimore County Childcare Costs
Parents know how significant childcare can be in their budget, and Baltimore County offers substantial savings. Residents typically pay about $9,000 per child in annual childcare costs, approximately $750 per month. This is significantly lower than the typical rate nationwide, which exceeds $1,200 monthly, and the statewide average of nearly $1,300. However, it's essential to remember prices will vary depending on the child's age, location of care, and other factors.
Options range from larger child care centers and businesses to home-based choices, with the former more commonly available in denser areas of the county close to Baltimore. Those looking to hire a private nanny typically find prices in the $15 to $30 per hour range, with full-time or more involved care toward the top end. However, nanny-share setups can help reduce the per-child cost for those able to organize them.
Entertainment Costs in Baltimore County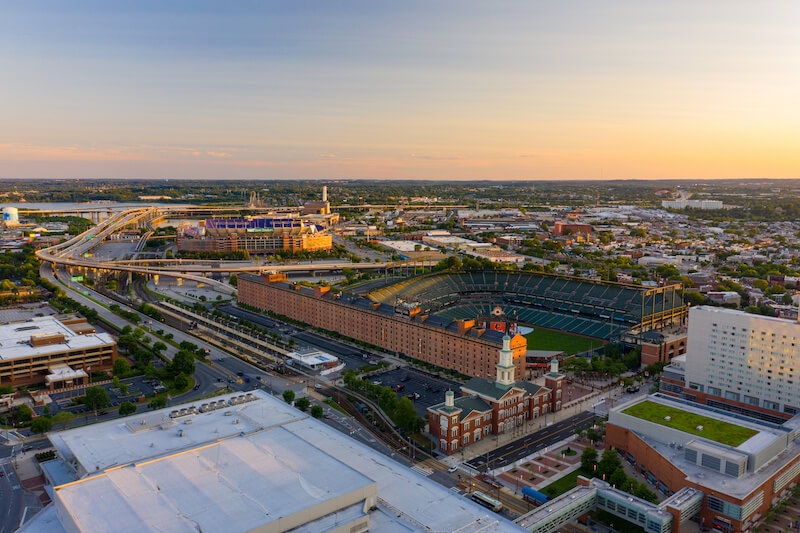 In addition to all the work in Baltimore County, there's plenty of play too! Baltimore offers all the benefits of a mid-size regional hub, including pro sports like the Baltimore Ravens and Baltimore Orioles. Both teams play close together near the Inner Harbor area, with tickets costing fans more than average for their respective leagues. The city's concert venues and the well-known outdoor stage Merriweather Post Pavilion in nearby Howard County draw many of music's top acts, with prices ranging from affordable to expensive.
Closer to home, Baltimore County offers various nightlife options at prices lower than the city but comparable to other suburban parts of Maryland. Free and low-cost entertainment, from numerous state parks and forests to historical and cultural sites, also abound.
Salary Ranges in Baltimore County
The median household income in Baltimore County is around $80,000, lower than the statewide median of around $90,000. Still, Baltimore County has a mean average income of just under $95,000. Single residents with no children would need to make roughly $18 per hour for a "living wage," while two-income households with multiple children may need to make more than $30 per hour each once childcare costs are factored in. The current statewide minimum wage ranges from $12.80 to $13.25 per hour, depending on the employer's size, with an increase to $15 per hour set to take effect in 2024.
About eight out of ten working Baltimore County residents are employed by private businesses or are self-employed. Fields like medicine, law, computer science, management, and architecture/engineering earn top wages, from around $85,000 annually to more than $130,000, on average.
Maryland residents pay a progressive state income tax between 2% and 5.75%, which rises as their income grows. Additionally, Baltimore County assesses a flat-rate county income tax of 3.20%, equivalent to many nearby counties but higher than the average for Maryland. Those moving to Baltimore County should also remember Maryland levies a 6% sales tax on purchases other than unprepared food at grocery stores or supermarkets.
Baltimore County doesn't assess any additional county sales taxes or any locality within it.
Considering Baltimore County?
The cost of living in Baltimore County presents both advantages and challenges for individuals and larger households considering a move to the area. While the county offers a relatively affordable housing market compared to neighboring regions, it's essential to factor in additional considerations before deciding. Ultimately, moving to Baltimore County should be based on a thorough assessment of your personal and financial circumstances and lifestyle preferences. While the cost of living may be appealing, consider all aspects of the area, including job prospects, climate, and the overall community. By carefully weighing these factors, you can make an informed decision and potentially find Baltimore County a welcoming and fulfilling place to call home.
Want to move to Baltimore County? Call The Bob & Ronna Group of Berkshire Hathaway HomeServices with Maryland Real Estate Advantage at (410) 465-4440. Our local real estate agents are ready to help you find your dream home in Baltimore County.