Plan A Perfect Annapolis Vacation: Where to Eat, Sleep & Explore
Posted by Bob and Ronna Chew on Wednesday, May 25, 2022 at 8:25 AM
By Bob and Ronna Chew / May 25, 2022
Comment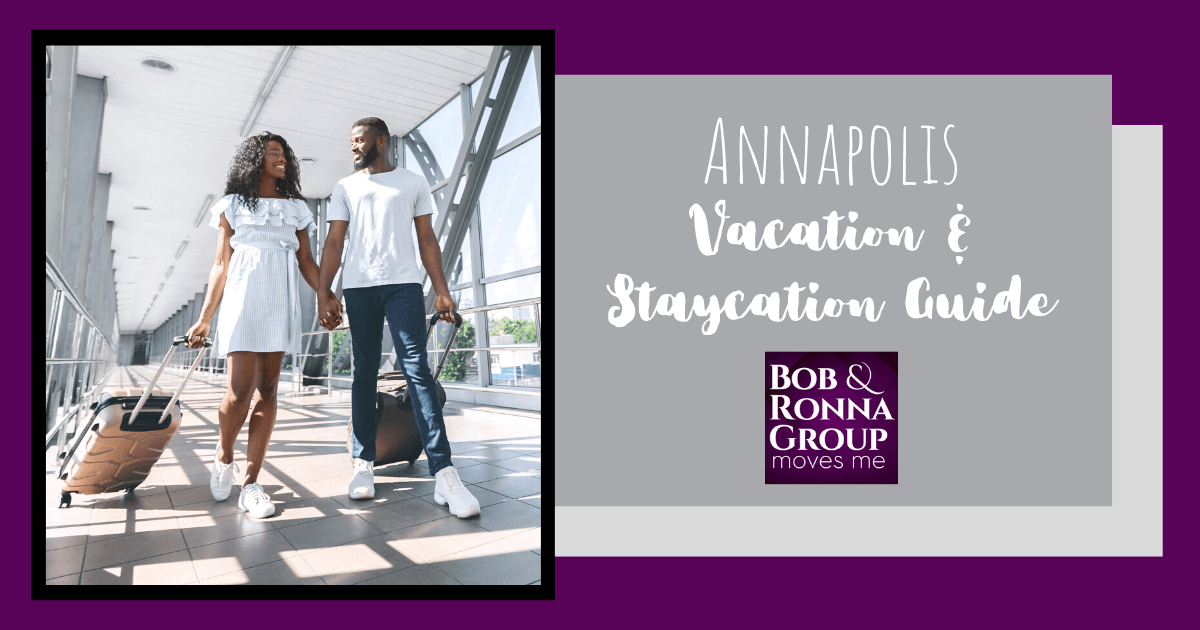 With nicknames like "America's Sailing Capital" and "Crabtown on the Bay," it's easy to imagine how much coastal fun awaits anyone planning a vacation to the city of Annapolis. Even people who've been living in Annapolis for years can break out of their routine and explore the historical sites and Chesapeake Bay activities through the eyes of a tourist.
The city offers a fantastic array of places to stay, fun things to do, and delicious places to dine. Anchors up! It's time to explore America's Sailing Capital. Keep reading to learn how you should spend your staycation or vacation in Annapolis.
Annapolis Resorts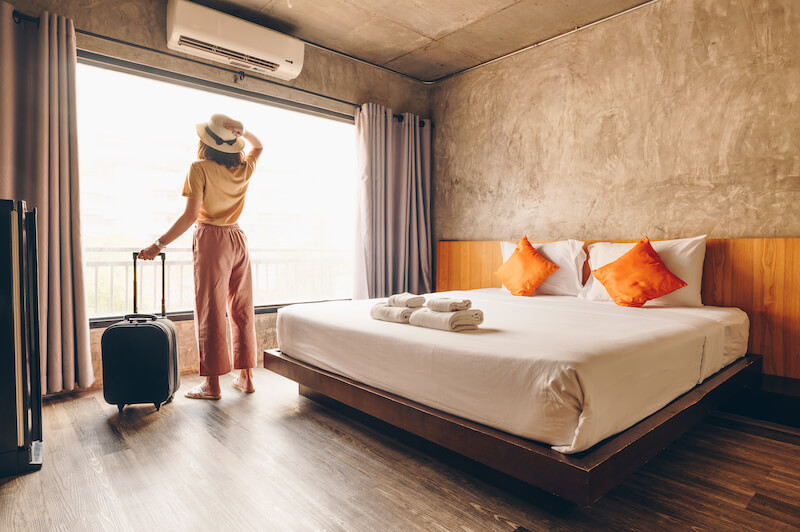 Resorts are a cornerstone of the vacation world for a reason. Traveling to a new community for a few days of relaxation can sometimes require a great deal of planning, and resorts are lovely because they are designed to provide a well-rounded vacation experience.
The Historic Inns of Annapolis
Annapolis is rich with historic character. That means something as simple as finding a hotel can be thrilling as you find gems from the city's past. The Historic Inns of Annapolis consists of three separate buildings that date back to the 1700s. The properties are located in downtown Annapolis and managed by Remington Hotels.
The Maryland Inn's journey began in 1772 with a purchase by Thomas Hyde. It remained a popular lodging business through the 1800s, eventually being converted into offices and business rooms in the early 1900s. It wasn't until 1953 that the hotel was reopened with the specific intention of capitalizing upon the colonial history of the address. The Governor Calvert House was first owned by a previous Maryland Governor, Charles Calvert. Before being reopened as a hotel, this building also served many purposes, including barracks and private residences.
The Robert Johnson House was first purchased by its namesake in 1772. It remained the private property of several families before being converted into apartments and later a hotel. The properties also include the Treaty of Paris Restaurant. Travelers can pay about $350 a night for this historical experience.
The Historic Inns of Annapolis Amenities
Victorian/Colonial architecture with modern amenities
Walking distance to the world-famous Chesapeake Bay
Historic Hounds Package allows up to 2 dogs under 50 lbs per room
High-speed internet and mini-fridge in each room
Fitness center
Dry cleaning service
Annapolis Waterfront Hotel
Managed by Marriott, the Annapolis Waterfront Hotel is a sight to behold. Located near downtown, the facility sits right beside Spa Creek and across from the Annapolis City Dock. Because it is within walking distance, the building is a favorite for visitors to the United States Naval Academy. However, both business and personal travelers will enjoy the stay.
The hotel leans toward the luxurious with numerous fantastic amenities and rooms ranging from $315 to $360 per night. The lobby contains a fully equipped business center, and both fax machines and shipping services are available. Pet owners will love bringing their companions under 100lbs, and four-legged friends on a leash are allowed in public areas.
The resort's proximity to the coast also provides several benefits. The hotel has a dock to allow residents to arrive by boat, but it is also possible to take excursions on one of its 74-foot wooden yachts.
Annapolis Waterfront Hotel Amenities
Schooner Woodwind Sailing Cruises
Valet parking
Free Wi-Fi for all guests, with high-speed access available in rooms
Pusser's Company Store
Fitness center
Pusser's Caribbean Grille
Hotels and B&Bs in Annapolis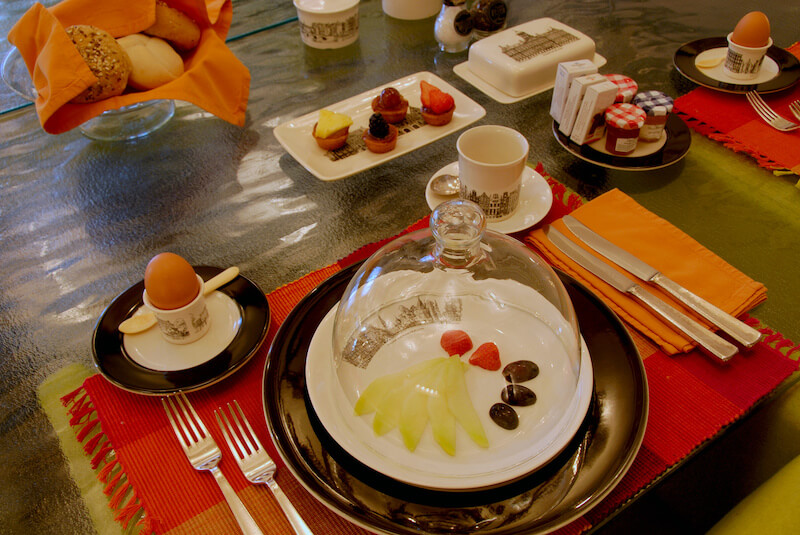 While resorts are great, some visitors want a more intimate or unique experience. Fortunately, Annapolis hotels and B&Bs can provide a tailored occasion that can foster memories for decades to come. While luxury accommodations are available, some of these can also provide a more affordable stay for those who want a great night on a budget.
134 Prince
Another downtown hotel mere blocks from the Academy and Annapolis Harbor, 134 Prince is a self-titled luxury hotel offering a boutique experience. With nightly packages available between $500 and $700, guests are treated to hand-crafted and custom furnishings inside the room. Visitors sleep on memory foam mattresses with microfiber linens and pillows. Guests are encouraged to stroll through the breathtaking common areas outside the hotel, including lavishly tailored gardens.
The hotel itself features Dutch Colonial architecture that combines the old world's mystique with the meticulous inclusion of modern convenience. Even the hotel lounge delivers a 19th-century aristocratic aura providing the ultimate respite from the busy modern world. Group guests can enjoy meals in a glorious dining room complete with dentil crown molding and classic arched doorways. This is an excellent facility for weddings, corporate events, or family getaways.
134 Prince Amenities
Blocks from the waterfront
Bathrobes
Electric vehicle charging
Common lounge area
Wedding or event rentals
Flag House Inn Bed & Breakfast
Located about two blocks from the Academy, the Flag House Inn Bed & Breakfast invites you to live like a local in one of the best neighborhoods in Annapolis. Guests are treated to a freshly cooked breakfast every morning, and it's the only downtown hotel with on-site parking. After the morning meal, find adventure by taking a stroll through the nearby attractions, including restaurants and museums. The facility is also a few streets away from the Maryland State House and waterfront.
For people looking for a more intimate experience, the inn is the perfect mix of modern accommodations and personal comfort. With only six rooms, each guest has the feeling of staying with friends. Fortunately, these pals also provide homey amenities, including Wi-Fi, cable HDTV, and well-lit comfortable chairs. To further guarantee a restful night, each room includes white noise machines.
In another effort to provide a tailored experience, guests can choose from various rentals. Options include two-room suites and a private suite in a separate building. Visitors can expect to pay between $150 and $450 depending on the date, the number of people, and accommodations.
Flag House Inn Bed & Breakfast Amenities
Onsite parking
Comfortable chairs or a love seat in each room
Fresh breakfast each morning
Central location with walking access to downtown and waterfront
Slumber sound machine
King beds with private bathrooms
Country Inn & Suites by Radisson
Accommodations offering unique experiences and custom amenities can be grand adventures, but sometimes standardization is the key. High-end chain hotels provide the comfort of knowing exactly what to expect upon arrival. With service in more than 120 separate countries and territories, Radisson Hotel Group has it down to a science, and Country Inn and Suites in Annapolis fits the mold. Travelers on a budget may also find this a high-quality replacement for more expensive options.
With rooms as low as $100 a night, the hotel also potentially offers some distance from the excitement of downtown. Everything you want to see at 4 miles away from the waterfront is only a 15-minute cruise away. While in the rooms, enjoy all the comforts of home, including flat-screen TVs, microwaves, coffee machines, and refrigerators in every room. The hotel offers a fitness center, laundry room, swimming pool, and free parking. Pet owners should also ask about their furry friends.
Country Inn & Suites by Radisson Amenities
Fitness center and swimming pool
Free parking
Pet friendly
24-hour front desk
Laundry facilities
In-room refrigerator and microwave
Food & Dining in Annapolis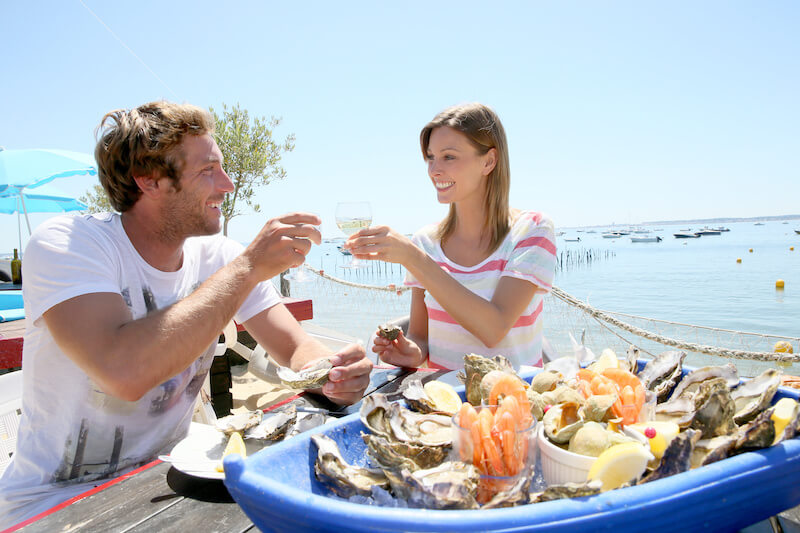 After a restful night and a few hours of shopping and sightseeing, it is time to eat. The best restaurants in Annapolis demonstrate the city's vibrant and inviting culture. In addition to world-class seafood, Annapolis restaurants can provide a wide variety of culinary delights. Even better, many of these options include sweeping views of the water.
Boatyard Bar & Grill
Only a few minutes' walk away from the Annapolis City Marina, Boatyard Bar and Grill caters to the seafood lovers. Guests are likely to find local sailors and fishers relaxing after a long day of working on the water. Founded by owner Dick Franyo in 2001, the restaurant was created to celebrate the lifestyle and people of Chesapeake Bay. Today, his vision includes walls lined with local fishing professionals and some of their favorite catches.
A member of One Percent for the Planet, the organization strives to be responsible for the natural environment by donating a part of its annual sales. The restaurant also sends its food scraps to composting and returns oyster shells to the Oyster Recovery Program. However, despite this goodwill, most people come to the facility for some of the most delicious crab cakes in the country. That is literal—people all over the nation place orders for delivery.
Popular Dishes at Boatyard Bar & Grill
Jackie Rohr "Lobstah Mac"
Rockport Scallops Pasta
Seafood Kabobs
Halibut Bridgetown
Beantown Pot Roast
Chart House
One of the older restaurants in the community, Chart House was founded in 1961 by Hawaiian surfer Joey Cabell and Navy man Buzzy Brent. The vision of the first restaurant was simple: provide wonderful meals overlooking impressive waterfront views. Other restaurants may claim to be "on the water," but Chart House is located on a former boat dock. The location provides 180º of fantastic waterfront views from nearly any seat in the house.
However, it's not only about watching the water. Chart House also offers unparalleled views of the Annapolis Yacht Club races in May and the US Powerboat and Sailboat Shows in October. Guests also gather on New Year's Eve and the Fourth of July to watch the fireworks over the skyline. Whatever the scenery, restaurant patrons can enjoy some of the freshest seafood options in the region.
Popular Dishes at Chart House
Kim Chee Calamari
Thyme Fire-Roasted Shrimp
Shrimp Beignets
Pan Glazed Shrimp & Scallops
Herb Roasted Chicken
Vin 909
A bit further inland from the previous options, Vin 909 Winecafe is still about four minutes from downtown. Located in the eclectic Eastport neighborhood, the restaurant offers wine and craft beers with brick oven-fired pizza. Owners Alex and Justin work hard to bring a Mediterranean-inspired experience to their customers, providing unique flavors and a unique environment. Featuring American-made ingredients, they focus on locally sourced organic products as much as possible.
Seafood products like fish and clams are often purchased directly from local fishing boats daily, and other products are shipped from nearby agricultural businesses. A longstanding partnership with Groundworks Farm in Pittsville, Maryland, provides much of the produce and meat for the menus. In addition to fresh ingredients, the owners are also committed to corporate responsibility. They recycle more than 75% of their trash and donate oyster shells to the Oyster Recovery Partnership.
Popular Dishes at Vin 909
Fresh Burrata
Charred Clams
Shrimp Chorizo Chimi
The Saucy Italian Pizza
The Shrimpnado
Attractions in Annapolis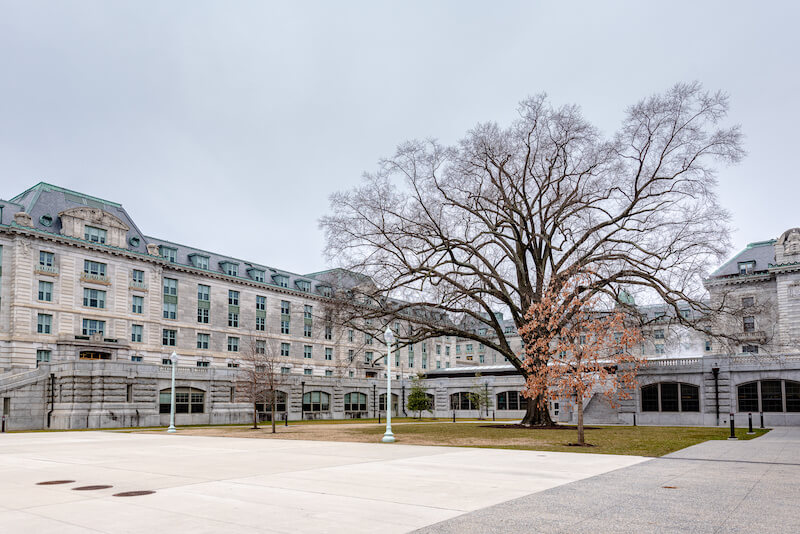 When you travel to a new city, seeing the top-rated sights should be at the beginning of your to-do list. Fortunately, Annapolis attractions provide many historic, fun, and exciting options to keep visitors engaged.
U.S. Naval Academy Museum
One of the more popular attractions in the area, the U.S. Naval Academy Museum is a staple of the local history and culture. As a public maritime facility, it is operated as part of the Naval Academy. The academy works to achieve a mission of collecting and preserving naval history to instill a sense of pride and knowledge in academy students. With more than 12,000 square feet of exhibit space, there are four galleries on the premises. Founded in 1845, the space began as a collection of historical flags and memorabilia.
The modern collection includes a variety of photographs, uniforms, weapons, medals, books, and naval instruments. The site is also host to the NavyCon convention held each year and a podcast on US Navy and Marine Corps history. NavyCon is most famous for its considerations regarding the intersection of the modern navy and the world of science fiction. Museum admission is free, but all guests over 18 must provide a valid ID.
Classic Theatre of Maryland
Visitors who enjoy a good show may want to check the schedule of the Classic Theatre of Maryland. Located right in Annapolis, the organization is driven to provide world-class stage experiences in Maryland. They operate year-round, focusing on exciting interpretations of classic works from playwrights such as Shakespeare. The group also offers artist-in-residence programs and training or internship opportunities.
Previous plays include The Servant of Two Masters and Treasure Island. In addition to dramatic works, the Cabaret room offers guest bands and traveling music artists. Follow the theatre's website for regular updates or special events featuring resident singers, musicians, and Broadway performers. Locals and visitors alike will want to make this place part of their itinerary.
Spring Sailboat Show
Annapolis earned its claim as America's Sailing Capital with the inception of the Spring Boat Show that takes place every year. Usually held throughout a weekend, the event is an opportunity for sailing enthusiasts from around the region to gather for exhibits on the latest technologies and sailing gear. Potential boat buyers also flock to learn about buying a boat.
New sailors can also take advantage of the educational opportunities, both as formal seminars and relaxed conversations with experienced boaters. Cruisers University offers a great chance to learn fundamentals like diesel maintenance, heavy weather sailing, and marine weather forecasting during the spring and fall shows.
Similar events are planned several times a year, including a powerboat version each fall.
Adventures in Annapolis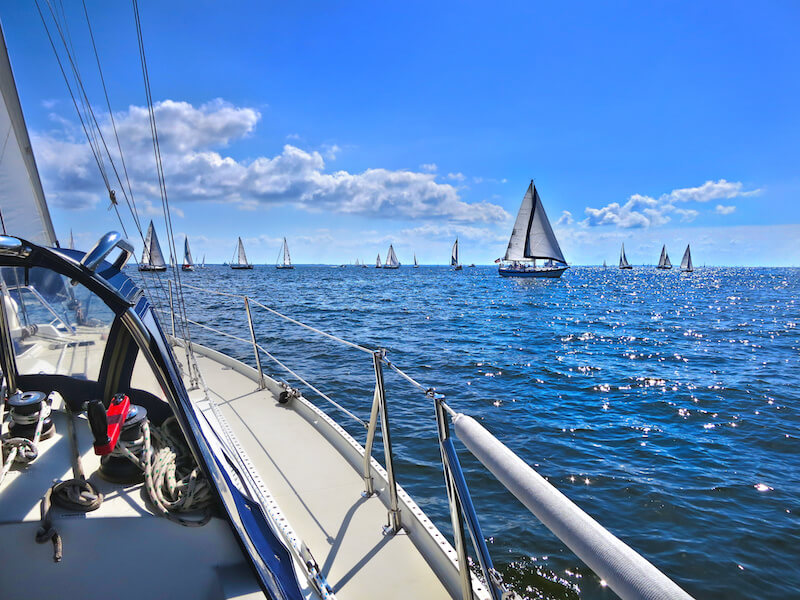 Those who prefer more excitement in their vacations will find thrilling fun in Annapolis. From outdoor activities to fascinating museums, Annapolis has something for everyone. Visit the downtown district for some of the best shopping deals in the region. No matter what kind of adventure is sought, this is the place to find heart-racing action.
Quiet Waters Park
Known as one of the best parks in Annapolis, Quiet Waters Park offers 340 acres of lovely green space with plenty of walking trails, picnic areas, and a playground. The park offers multiple outdoor locations for party rentals and two art galleries inside the visitor's center. An indoor facility called the Blue Heron can be rented for weddings and business events. The park also includes an Ice Skating Rink for use during colder months.
Sail the Chesapeake Bay
As one of the most popular sailing areas on the East Coast, visitors who love boating would be remiss in not taking advantage of all the fun things to do on the Chesapeake Bay. Fortunately, those who do not have water vehicles can take advantage of businesses such as Waypoints Yacht Charters or Seas the Bay Sailing. The companies offer luxury rentals with air conditioning and generators, sailboats, and motored catamarans. Whether renting for a day or a week, boat rental is the best way to see the Annapolis Coast.
Shop in Downtown Annapolis
Downtown Annapolis offers vacationers a wide variety of unique shopping experiences. Stop by A.L. Goodies or the Annapolis Shirt Company for souvenirs of the trip. Find unique works of art or whimsical favorites at Annapolis Pottery or Blanca Flor Silver Jewelry. Local by Design and the Maryland Federation of Art are great places to find one-of-a-kind creations as a legacy of the trip. The downtown business district has everything needed within strolling distance, no matter the objectives.
When to Visit Annapolis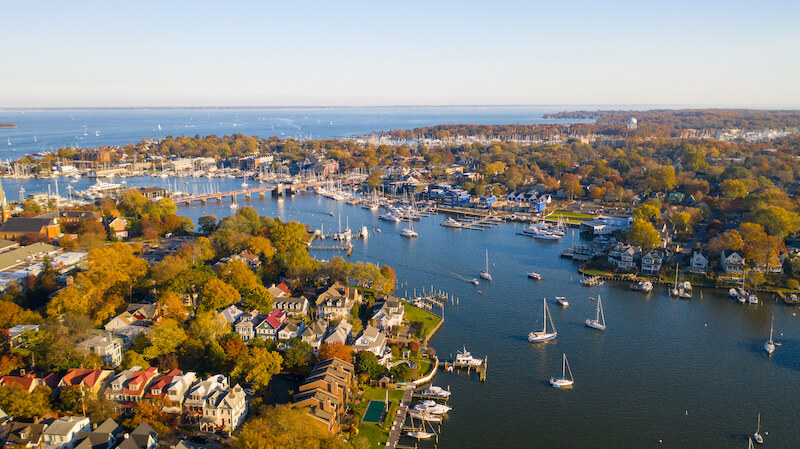 Determining the best time to visit Annapolis can depend entirely on the purpose of travel. The best weather in Annapolis can be found during the spring, based on the most suitable combination of factors like temperature and humidity. This is also a great time to catch the spring boating shows and exhibits.
While the bay and local restaurant patios are usually packed all summer long, fall is another excellent time to visit for boating shows. The changing of colors on the local trees is another reason to justify an autumn trip.
Make Your Annapolis Trip a Vacation to Remember
Annapolis is a great place to visit any time of the year. Offering some of the best seafood in the country and several boating events each year, water lovers will find this the place to vacation. However, those with their feet planted firmly on dry land can also take advantage of the historical significance of area museums and old-world architecture.
If you're looking for your Annapolis dream home, contact The Bob & Ronna Group of Berkshire Hathaway HomeServices with Maryland Real Estate Advantage at (410) 465-4440 to get in touch with an Annapolis real estate agent who can help find the perfect place for you.