Jon Tucker
Sales Associate, REALTOR®, MCNE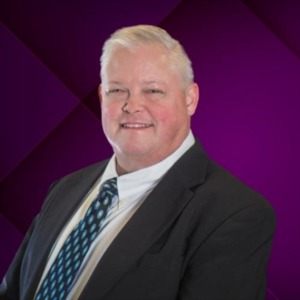 Primary Office: Ellicott City
Here's what you need to know about your personal negotiation expert, Jon Tucker:
Jon has a stunning 35 years of negotiating complex contracts under his belt. Jon spent the first half of his career hammering out deals on behalf of his own company (with lawyers no less!) and the second half in the real estate industry negotiating on behalf of his clients. Since joining the real estate industry 18 years ago, Jon has seen first hand how intel, timing, and knowing your second best option can change the outcome of even a million-dollar deal.
While he originally got into the business to flip houses, Jon ultimately decided to take a path that would allow him more independence and flexibility. Today, Jon helps buyers and sellers handle both residential and commercial properties.
The difference between residential and commercial realty, Jon says, is the process. When you're searching for a forever home, either it clicks or it doesn't. Your residential real estate journey might take a meandering path, but with Jon you'll always end up where you were meant to be; and for less money than you expected.
Commercial real estate, which makes up more and more of Jon's business every year, is more methodical. Jon will find you the right property to meet your business goals: the right location, the right features, and the right budget.
Since joining The Bob and Ronna Group several years ago, Jon's never looked back. "They're really the only broker that develops and distributes leads," Jon says, "even though a lot of them say they do." This fantastic culture of positivity and support is the reason Jon is so happy to work with The Bob and Ronna Group.
In his spare time, Jon catches up on what the Ravens, Capitals, and Eagles are up to (shout out to Philly!). He buys the jerseys, but never with a name. Maybe it's time for TUCKER 34 to make his debut?