Erika Key
Salesperson, REALTOR®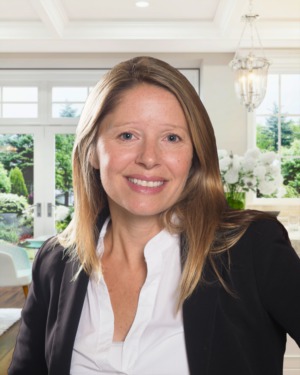 Meet Erika Key, a mother of three who specializes in de-stressing even the most complex real estate transactions.
Erika Key grew up in the mountain town of Asheville, NC, but now she and her husband, along with three growing children, live in western Howard County. During her home search after relocating, Erika met Ronna and instantly connected. Soon after, Erika joined The Bob and Ronna Group. "The personalities were a good fit. And I'm always looking for ways to give back to the military," Erika says. People in the office support their clients, they're good sports, and they're always helping each other get better. "It's a nice close knit office and people get along great," she says. "Working in an environment where everyone has the same goals in mind really keeps you going!"
As an agent, Erika understands that sometimes buying or selling your house can be stressful, but having patience and being compassionate to people who are in that situation is Erika's wheelhouse. In fact, lately she's specialized in simultaneous buying and selling. "There's a lot of behind the scenes work. It's not all fun," Erika says, "but when you get to the end... When you've really helped someone, and everyone's so happy - that's the best feeling ever."
Being a mother in the area, Erika has lots of insight when it comes to different schools and neighborhoods, and working in real estate gives her the flexibility she needs. "We're constantly travelling for basketball or wrestling," she says. Her husband, Phil, also coaches their sons' lacrosse team. When she's not kickin' butt in the real estate game or getting her kids where they need to be, Erika loves to get their family boat out on the water. "We spend a lot of time at the Chesapeake Bay, crabbing and fishing," she says. "Hanging out at a marina, drinking a margarita or two…" that's an ideal friend's night out for her.